Home & Garden
The weird—but genius—bra hack every woman should know
'It's a style trick French women have been doing for years'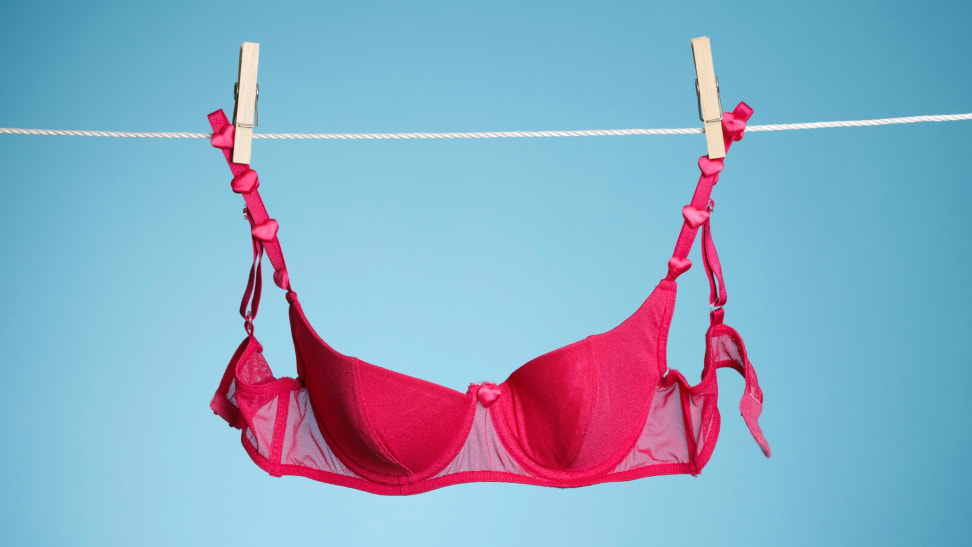 Credit: Getty / Photoevent
If you've ever tried to find the perfect bra to invisibly layer under a sheer top or a white tee, you'll know that a white bra is no match for the job. Rather than blend into the similarly-colored material, the white bra shines blindingly through. The next logical choice is, of course, nude to match your skin tone. The problem? Nude bras are just so… boring. And when you're in your 20s, living in NYC, and dating, a bland, nude bra feels like the bra equivalent to wearing granny panties.
That's exactly when I learned the best solution to this timeless problem: a red bra. That's right—you can wear a sexy red bra under a white shirt and keep it perfectly concealed.
"The trick of the red bra under a white top is a style trick French women have been doing for years now and is a great way to spice up your classic white tee or blouse when you want both invisibility and sexiness," explains Josie-Ann Le Diouron, bra expert and marketing coordinator of Empreinte, a French lingerie company. "The red fabric actually absorbs the light in a way that makes it blend with the color of the skin underneath."
How to find the right red for the job
There's an important caveat here: You have to choose the right shade of red for your skin tone. Le Diouron suggests a red with blue undertones, a true red, or something slightly deeper. She says to avoid reds with an orange or pink undertones.
To find the right shade of red for you, take the advice of Adrienne Coleon Gaskell, style expert for Simone Perele: "Fair skin tones should look for a true blue-red; olive complexions play best with cranberry; darker skin tones can go deep into scarlet or burgundy territory." Below are some good choices for the job.
Red bras to secretly wear under a white shirt
For low-cut or V-necks: A classic demi cup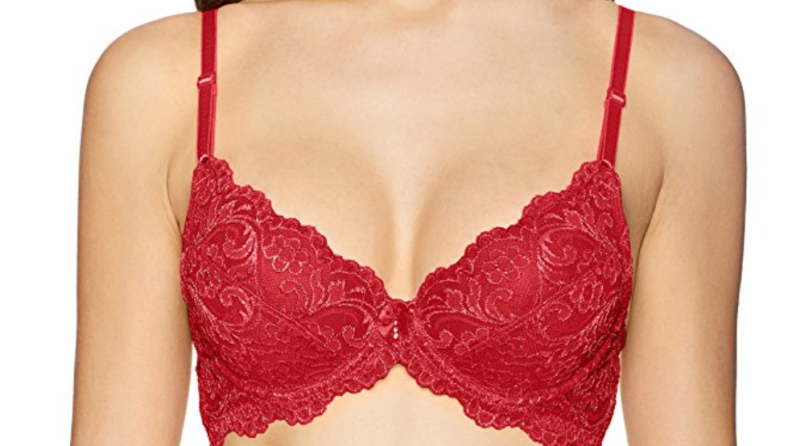 This cut of this bra makes it great for a deep V-neck shirt, and the cool red color will blend against fair skin tones.
Buy Smart+Sexy Women's Signature Lace Push-up Bra for $16
For plunging necklines: A low-cut bra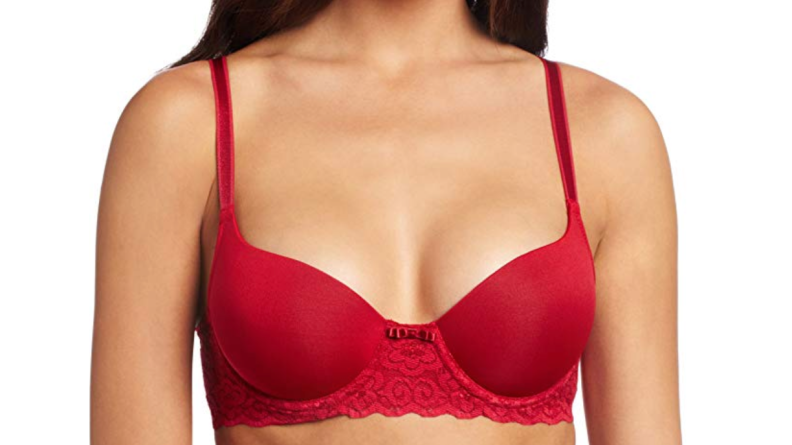 If you have a hard-to-wear scoop neck T-shirt, this demi cup bra might be your answer for its low cut. The color is true red, so it will be all but invisible beneath the shirt.
Buy Lily of France Smooth Cup Women's Value for $17
For tight-fitting and crew-neck tops: A smooth, full-coverage bra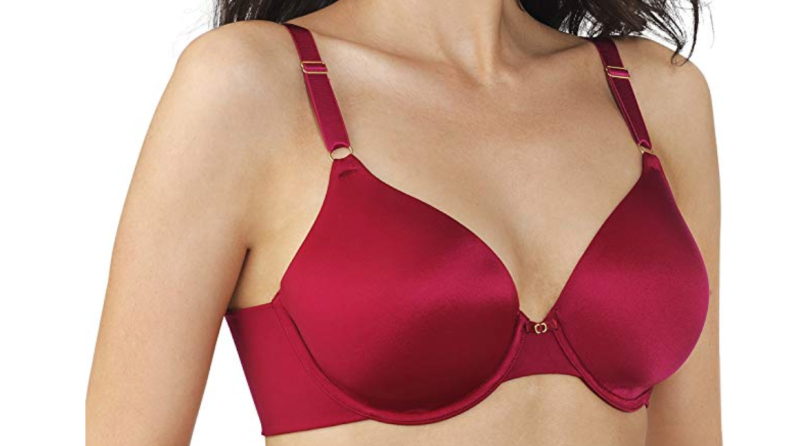 A full-coverage bra with smooth cups is perfect beneath tight-fitting shirts for ultimate invisibility, and the deep, cool, red tone is blends with darker skin tones.
Buy Vanity Fair Women's Beauty Back Full Coverage for $25
For ultimate versatility: A lace Calvin Klein bra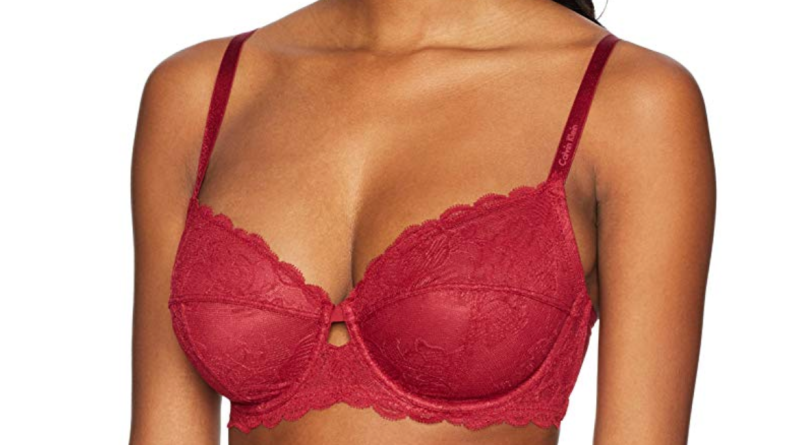 This bra's design is between a demi cup and full-coverage, so it can go beneath low-cut shirts and tight-fitting tees alike without revealing too much. The burgundy tone will camouflage against darker skin.
Buy Calvin Klein Women's Seductive Comfort for $25