Home & Garden
The Willow could be the iPhone of breast pumps
In a category filled with frustration, Willow is a promising upstart.
Editor's Note
The article below has been updated to add more information and context about the Medela Sonata smart breast pump.
Every year thousands of companies, big and small, flock to Las Vegas to unveil their latest gadgets, with every minor spec bump dissected by thousands of journalists in attendance. But at a show filled with tech enthusiasts laser-focused on every new advancement, the most innovative product at the show might just be a smart breast bump called Willow.
Revolutionary breast pumps aren't exactly the first thing you expect to see at a show like CES, which is more commonly associated with big-screen TVs and fancy new laptops. But the Willow's design has all the hallmarks of a groundbreaking product, with a simple, clever design that blows the doors off a dusty category desperate for innovation.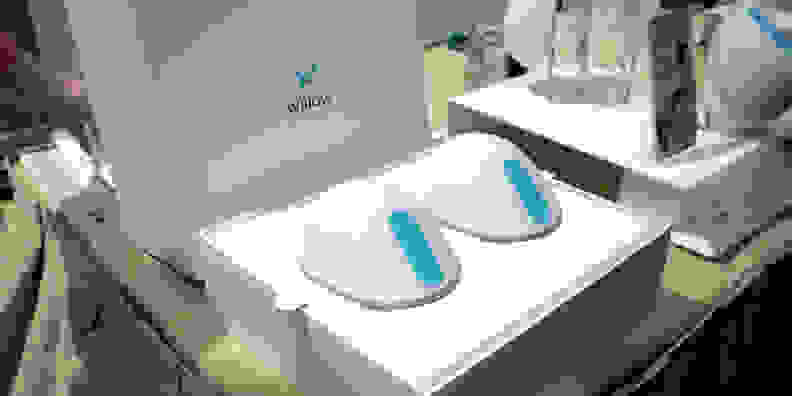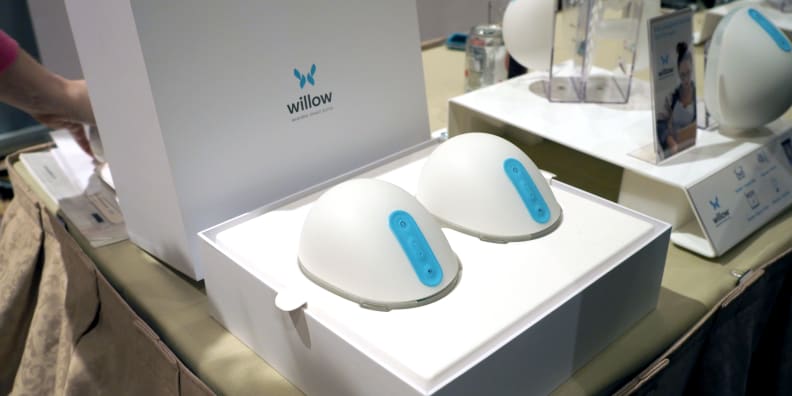 The Willow isn't that complicated; it is composed of two slightly egg-shaped pumps that conveniently slip into a nursing bra. Each houses a bag that can hold up to four ounces of milk, as well as a rechargeable battery and some small electronics that can track how much you've pumped and send the information to your phone.
But unlike most "smart" products at CES, the smartest thing about the Willow isn't that it can track your milk digitally (the reps barely even mentioned that feature, and I don't think most moms will care about it). Instead, it's the friendly, straightforward design that makes every other pump feel instantly outdated by comparison.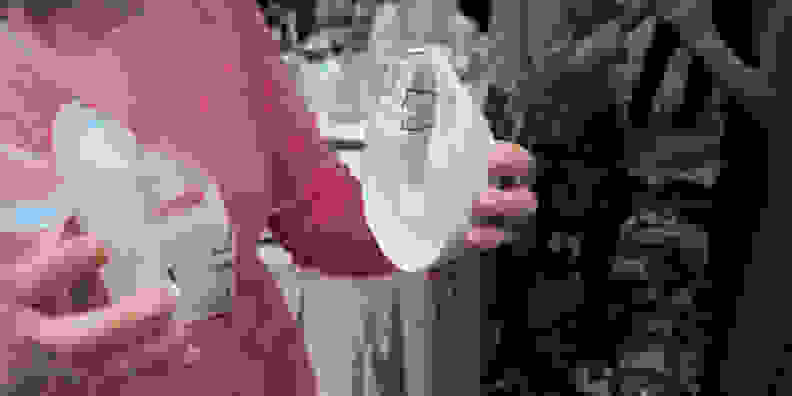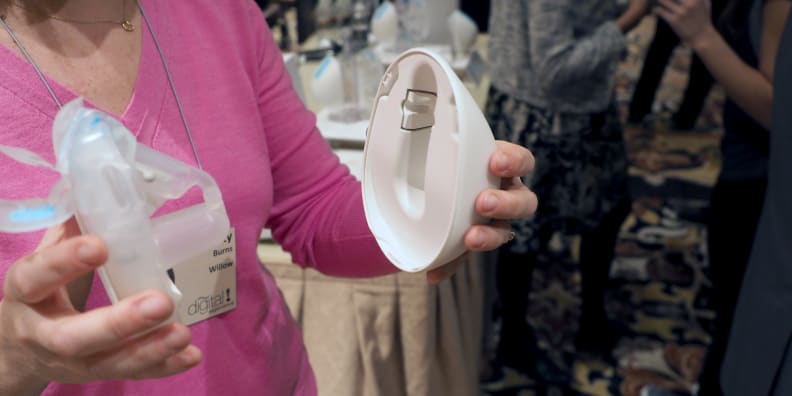 For those unaware, most breast bumps are composed of several parts: a large blocky pump that you usually need to plug into a wall with one of those huge power bricks, multiple tubes that run from the pump to hard plastic breastshields to create a vacuum, and then some bag or bottle to hold the milk.
Every pumping session requires assembling the entire apparatus, pumping for 20 minutes or more, storing the milk (without spilling it), disassembling everything, and cleaning it. It's a major hassle even when it works correctly, which it frequently does not, and the best-case scenario is you're tethered to the wall for 20 minutes for up to six times a day, nevermind that you have to lug everything with you all the time.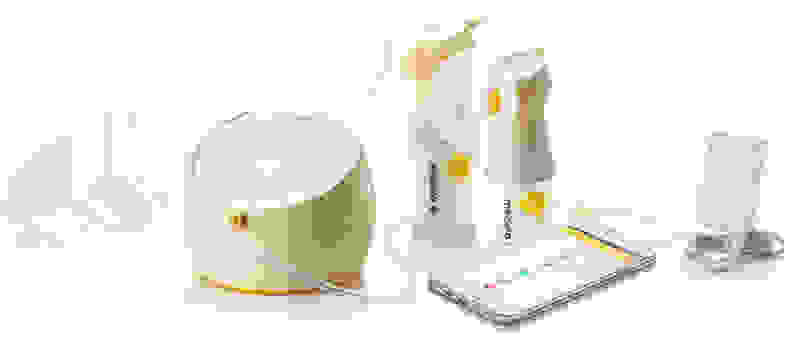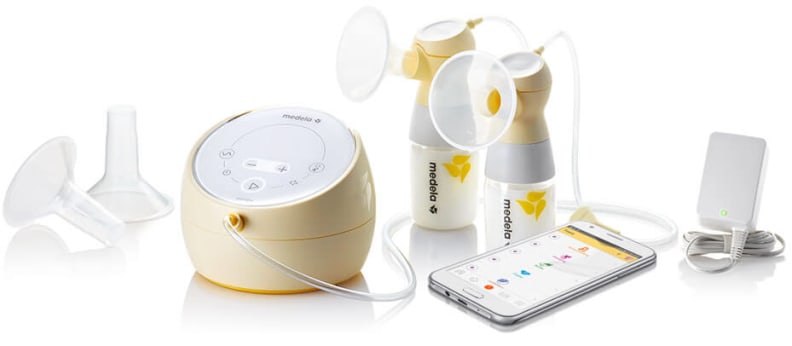 Of course, things also always go wrong. The tubes come loose or become cracked, they don't dry fully between sessions, the pump begins making a loud wheezing sound (??), or it just stops working altogether and you get to spend 30 minutes on the phone troubleshooting what went wrong.
Relevant side note: moms are amazing, and you should probably call yours if you can because this is the kind of stuff she put up with all the time for you.
Relevant side note: moms are amazing, and you should probably call yours if you can.
It's no wonder then that so many moms just give up on pumping and breastfeeding altogether. If any other technology was this frustrating to use you'd return it, rail about the manufacturer on Facebook, and blame the product. But after having "breast is best" drilled into your head for nine solid months, most people just blame themselves.
Willow can't solve all these problems, but the integrated system means you've just got one thing to worry about, without cords or wires or tubes dangling off of you. Willow advertises it as discrete enough to potentially use in public, and the motor seemed much quieter than the class-standard Medela Pump-in-Style breast pump my wife and I have at home, though it's impossible to judge on the buzzy show floor.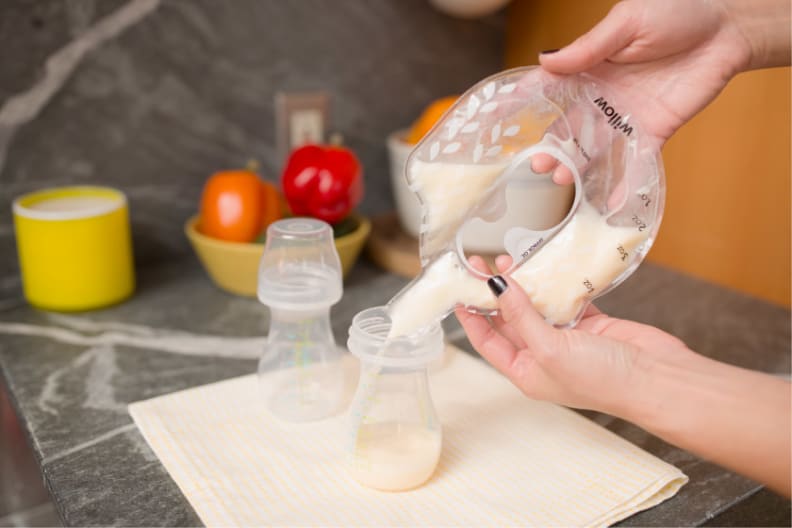 There are no external tubes, the pump is entirely integrated into each unit, and the whole thing can be easily wiped down or put in the dishwasher for deep cleaning. The spill-proof bags run about 50 cents each, hold 4 oz. of milk, and can be put in the fridge or freezer for storage.
Now, I obviously can't put the Willow to the test even if I wanted to, and it's unclear if it will be as effective as more established pump manufacturers. But speaking as someone who has assembled, cleaned, disassembled, and profusely cursed at multiple breast pumps in the last six months, the innovations here are impressive. Of course, it still needs to work, but the pump shields are a standard size that should fit most women.
It's unclear if Willow will be available through health insurance at launch.
Now, Willow isn't the only smart pump out there. The new Medela Sonata also is rechargeable so you aren't tethered to the wall, though it does connect the pump to the breastshields via a tube. The Sonata also features similar smart tracking to the Willow, and Medela also claims the Sonata can adjust to changes in breast shape as you pump, or if you're at a different elevation.
The Willow costs $429 for the pair, which is a little more than the $349 that the new Medela Sonata goes for. That's a big price difference, though health insurance companies usually cover a breast pump every two years. It's unclear if Willow will be available through these programs, though, which will be a big obstacle early on.
But after seeing the Willow in person, every other pump seems stone-aged by comparison. Sure, it's not packed to the gills with stunning technological achievements. Instead, like the iPhone, its best quality is a straightforward design that takes a stultifying experience and makes it simple. If that's not revolutionary, I don't know what is.
Related Video