Home & Outdoors
These 22 simple items have made our lives so much easier
Oddly satisfying; Expertly designed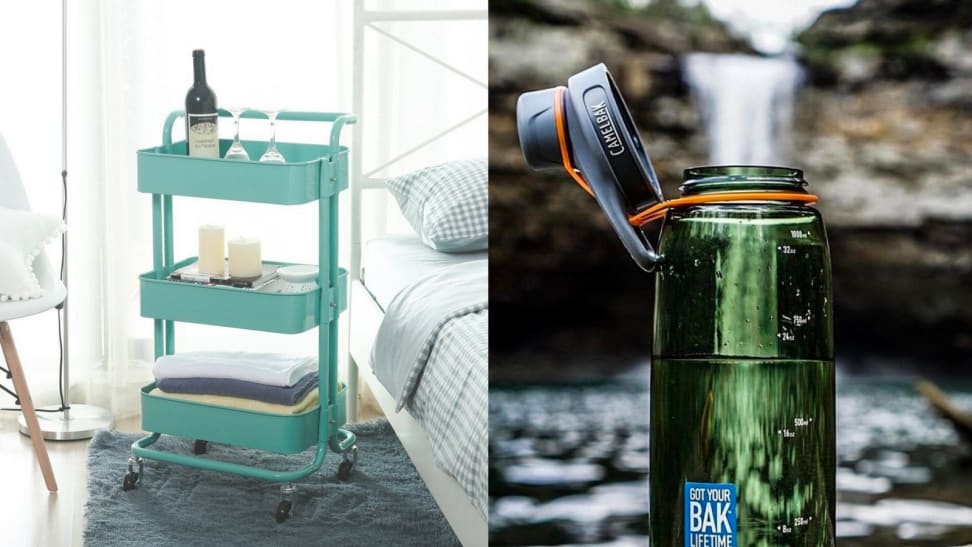 Credit: Amazon
Do you know that excited feeling of a mini win, like when you pay for a small coffee but they accidentally give you a large? Or the odd satisfaction you feel when you watch Bob Ross paint, or put the last piece into a puzzle? These tools make me feel that way.
They are well-designed, thoughtfully engineered, and make you sigh in relief when you use them because finally something works in the way it's supposed to—maybe even better. I wish I'd thought of them all, but I'm perfectly happy just to be a user.
1. Modgy Vase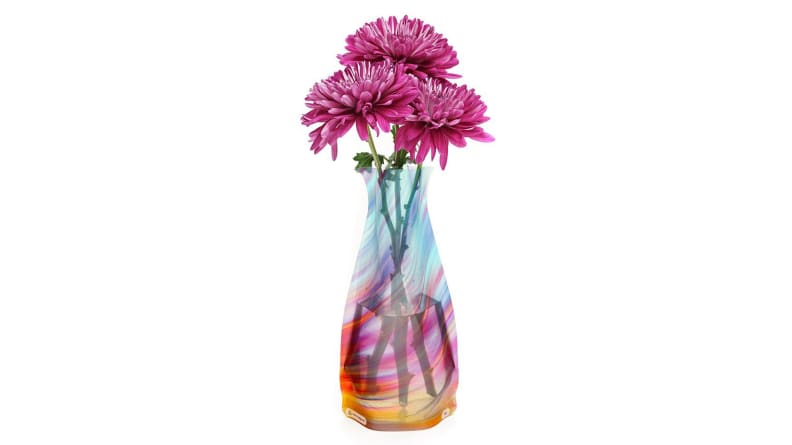 This expandable vase looks like a plastic gift bag—until you fill it with water. Then it becomes a stable, sturdy vase for flowers. You really can't knock it over. When you're done, rinse with soap and water and stow literally anywhere, since it's paper-thin. I gave mine to my RVing parents, and it's perfect for their low-space lifestyle.
—Jessica Teich, Staff Writer, Home & Outdoors
Buy on Amazon for $8.95
2. Mini Angled Measuring Cup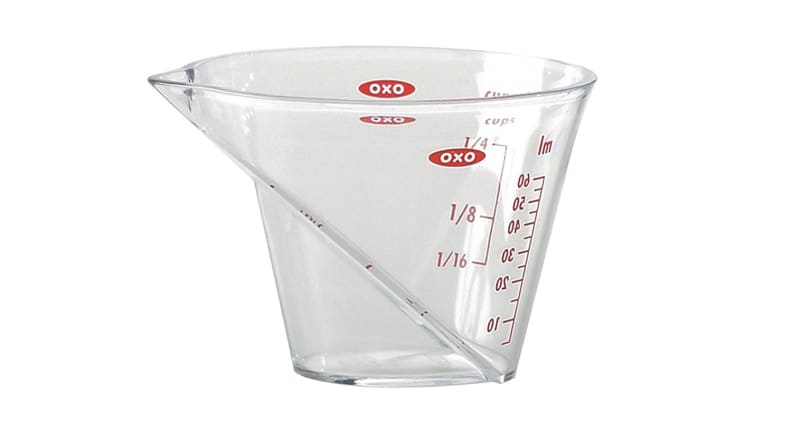 This tiny angled measuring cup (or jigger) made by OXO takes all the guesswork out of making cocktails. It's durable, easy to store, and the angled design makes measuring liquids a breeze. I probably use it as much as I use my full-size measuring cup, as it's perfect for not just cocktails but also any recipe that calls for a few tablespoons of liquid.
—Jeremy Stamas, Video Producer
Buy for on Amazon
3. No-Pull Dog Harness
We have a scent-driven hound who has a tendency to get way too eager on walks. This harness has a patented "action loop" that connects the two body straps, so that when Blue pulls, the harness gently tightens around her chest making it easy to slow her down safely. The straps are lined with velvet which is comfy for Blue, and if I have to pull her back, I know I'm stopping her with pressure that's evenly distributed across her chest and not choking her by pulling her by a collar.
—Jessica Teich, Staff Writer, Home & Outdoors
Buy on Amazon for $37.98
4. Yueton Utility Clips
Nothing's worse than reaching into a bag of Cheez-its only to find that they're stale and mushy. The way to prevent that? Bag clips. These are easy to clip over a folded-over bag, can be used in the fridge and freezer, and are small and colorful enough to keep in a junk drawer.
—Keith Barry, Editor-in-Chief, Home & Auto
Buy 30 on Amazon for $7.98
5. Zylizz Lock 'n' Lift Can Opener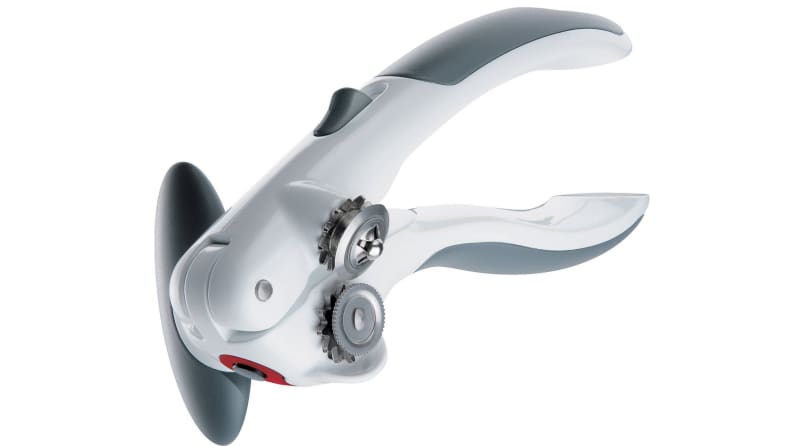 I feel very passionately about this can opener. First, it has a locking mechanism so that once it punctures the top of the can, the handles are bound together so you don't have to squeeze the entire time, or worry about having to go back over half-opened sections of aluminum again. Secondly, it has magnet on the front to remove the lid of the can once it's opened, so you don't slice a finger on the sharp can edge. It's wonderful.
—Jessica Teich, Staff Writer, Home & Outdoors
Buy on Amazon for $15
6. Smith & Wesson 24-7 Pocket Knife
This knife is aptly named since it should be part of your everyday carry kit. The three-inch blade keeps an edge well and the locking mechanism hasn't failed in the three years I've owned it. Because my job involves unboxing and setting up large appliances, investing in a sturdy blade has vastly made my day-to-day easier.
—Jon Chan, Staff Writer & Appliance Reviewer
Buy for $15 on Amazon
7. Velvet Plush Heated Blanket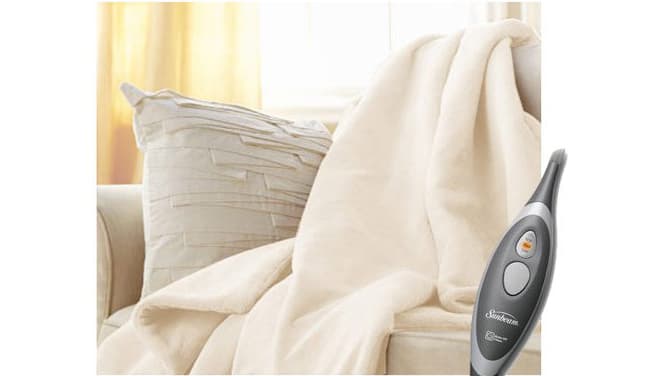 "$45 for a blanket?!" Yes. Don't argue with me on this. If you, like me, are always cold, or a chronic sufferer of cold hands and feet, or just a New Englander, I am not exaggerating when I say that you need this blanket. It's made of the same chenille material they make those cute baby onesies out of (you know, the ones with the bear ears) and has three heat settings for your varying levels of chilliness. It will keep your extremities so toasty, and your utility bill so low.
—Jessica Teich, Staff Writer, Home & Outdoors
Buy on Amazon for $43.65
8. Lodge Durable Pan Scrapers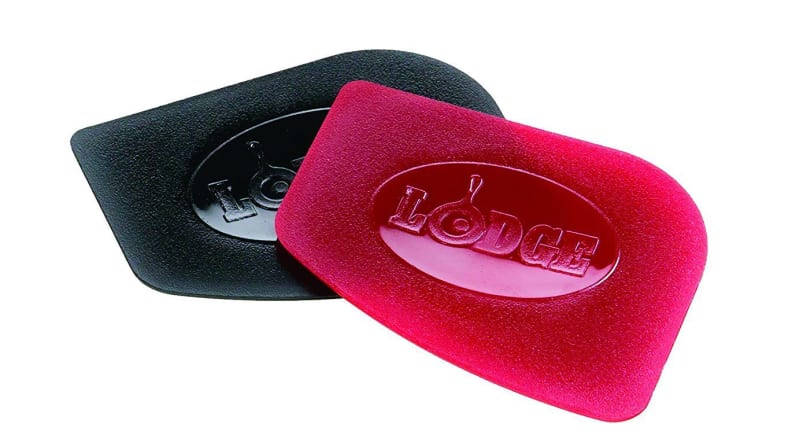 If you've got a cast iron skillet (and especially if it's a Lodge) you should spend the $3 and get these plastic scrapers. You can clean burnt- or caked-on food off without having to use soap or something super abrasive that would damage months of careful cast iron seasoning. They're cheap, convenient and incredibly useful.
—Mike Roorda, Video Producer
Buy 2 on Amazon for $2.94
9. Camelbak Chute Water Bottle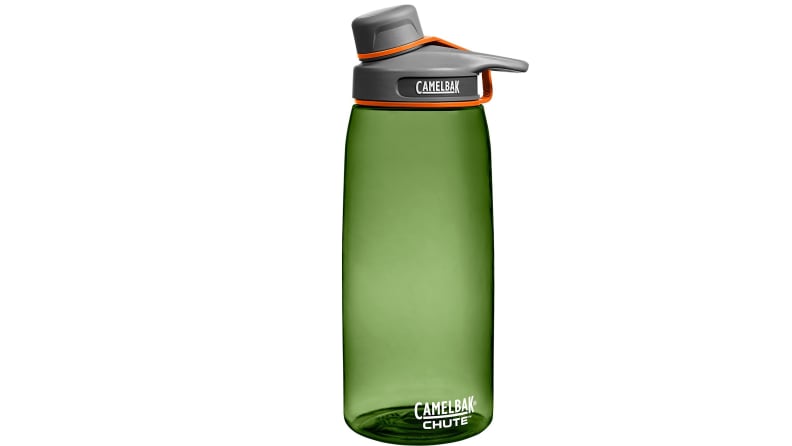 This water bottle holds the same one liter as a Nalgene, but unlike the Nalgene that rolled around my center console, this bottle just fits into my cup holder. Plus, the "chute" spout is easy to drink from in the car, whereas the wide mouth of a Nalgene has left me with a soaked shirt too many times. Another design-win: The threads of the screw-top are on the inside of the spout, which prevents drippage.
—Jessica Teich, Staff Writer, Home & Outdoors
Buy on Amazon for $13.95
10. FLUXMOB BOLT Portable Power Adapter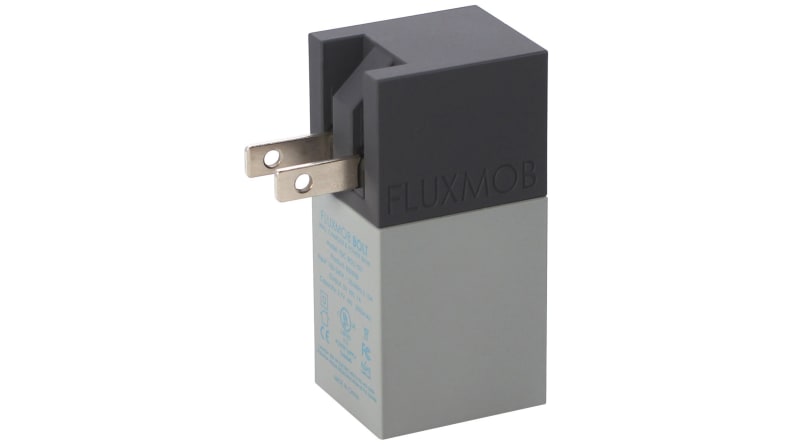 This battery backup can function as a wall adapter while it's charging, charges itself and your device at the same time, and will always give your device precedence until it's fully charged. It's perfect for traveling, and it's small enough to toss in any bag. You can also get them with two USB ports, and the material feels really luxe.
—Samantha Gordon, Editor, ECommerce
Buy on Amazon for $49.99
11. Pizza Wheel & Cutter
Sorry, but there is no other way to cut a pizza than with a pizza wheel. It slices through toppings, cheese, and crust with ease without disrupting the integrity of the arrangement. I recently stayed in a house with no pizza cutter and suffered many a homemade pizza with cheese that had been ripped in a pitiful glob from its rightful, evenly distributed home. Never again. Pizza cutters forever.
—Jessica Teich, Staff Writer, Home & Outdoors
Buy on Amazon for $12.98
12. Flat Foundation Brush

I'm a makeup minimalist, but one thing that always comes along in my makeup bag is a foundation brush. Applying and blending liquid foundation with your fingers can result in a streaky, pilly finish but the tightly-packed bristles on this brush lets me take a tiny amount of foundation and spread it in a thin, natural looking layer. It gives an airbrushed, blurring effect instead of a "I blasted my face with a cannon full of foundation." I'm not alone—this brush is recommended by experts.
—Jessica Teich, Staff Writer, Home & Outdoors
Buy on Amazon for $5.49
13. Rolling Storage Cart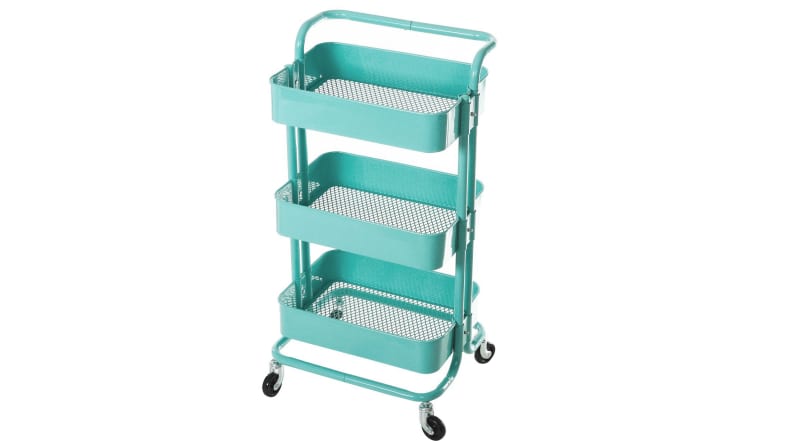 Have a lot of hobbies? This rolling cart keeps scattered piles of yarn, notebooks, and crafting supplies in one place—that conveniently goes wherever you need it.
—Samantha Gordon, Editor, Ecommerce
Buy on Amazon for $57.98
14. Garlic Press
This is a controversial topic in my household, but I think this single-use kitchen item is well worth its drawer space. It's way easier and faster to push a few cloves of (unpeeled!) garlic through this mechanism than it is to peel and mince the cloves with a knife and cutting board. The cleanup is way easier too, thanks to the spiky mechanism that flips around to push any stuck garlic back through the grates. Plus, the whole process is quick, gratifying and your fingers won't reek of garlic for eons to come. Also, jarred garlic is NOT just as good (don't @ me on this, Olivia).

—Jessica Teich, Staff Writer, Home & Outdoors
Buy on Amazon for $10.99
15. Anastsia Tinted Brow Gel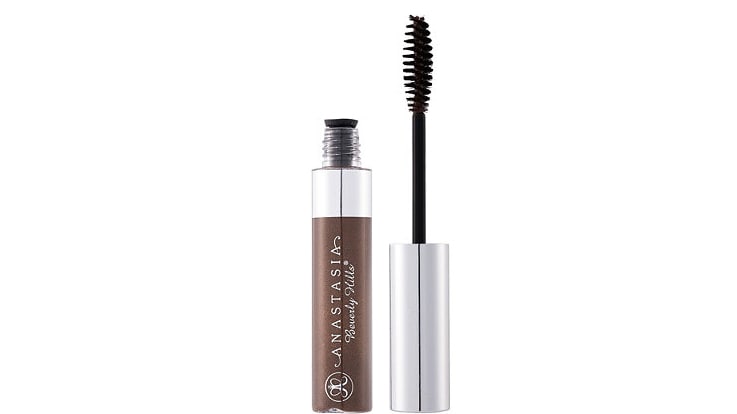 This brow gel is a favorite. It's so effortless—I brush it on, and my brows are good to go all day. And it removes easily when I wash my face. I'm no Kardashian, but once I have my brows on, I feel gorgeous.
—Cindy Bailen, Staff Writer, Home
Buy on Sephora for $22
16. Double-Hinged Wine Opener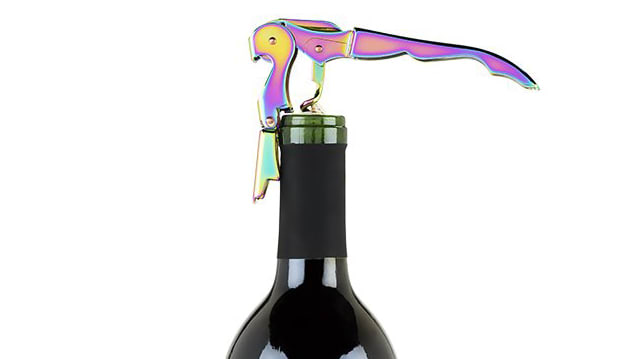 If you've ever tried to open a bottle of wine with a wine key, you know that it can be difficult to wiggle the cork out after you've lifted the opener as far as it can go and the cork is still halfway in the bottle. Fear not: See how this wine key has two levers? The double-hinged design gives you an extra surface to lift from. Just put the lower lever on the lip of the bottle and lift the cork all the way out. Such a simple design fix. Such a gratifying payoff.

—Jessica Teich, Staff Writer, Home & Outdoors
Buy on Amazon for $9.99
17. Swissmar Borner Mandoline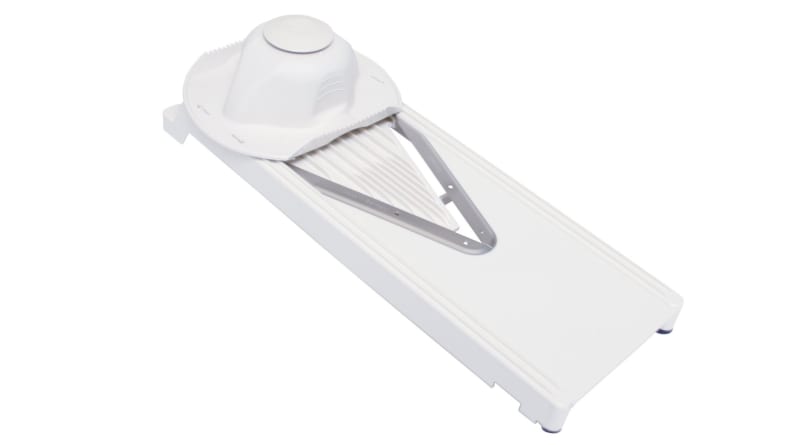 A good mandoline should be used (carefully) any time you're slicing or dicing veggies in bulk. This one is thoughtfully designed in every aspect: It's easy to use, easy to clean up, and even easy to store, with a really neat compact case that can be tucked away or even hung on the wall.
—Andrew Winson, Data Entry Manager
Buy for $50 on Amazon
18. Cooling Rack
If you bake, you need a cooling rack. I resisted for years (so many wasted years!) because it seemed like an unnecessary, single-use tool, but good lord does it change the game when you're baking cookies. It allows for quick, even cooling and 360º air circulation, preventing warped or soggy bottoms on any baked goods. As they cool, you can stack the set cookies in a pyramid on one end to clear up real estate for more fresh-out-the-oven cookies.
—Jessica Teich, Staff Writer, Home & Outdoors
Buy two on Amazon for $9.73
19. Oral-B White Pro Toothbrush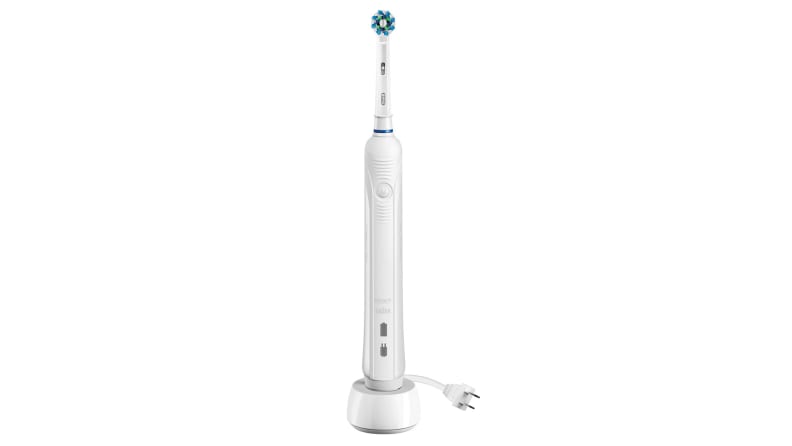 An electric toothbrush changed the way I brush my teeth and leaves my teeth in great condition. I love this electric toothbrush, and could never turn back to a manual brush again. My dentist also seems pleased with the results. The automatic timer ensures I brush for the appropriate amount of time, and I can feel the results immediately, making this worth the investment.
—Patricia Camerota, Social Media Editor
Buy on Amazon for $49.99 ($10 off coupon)
20. Panasonic Cordless Iron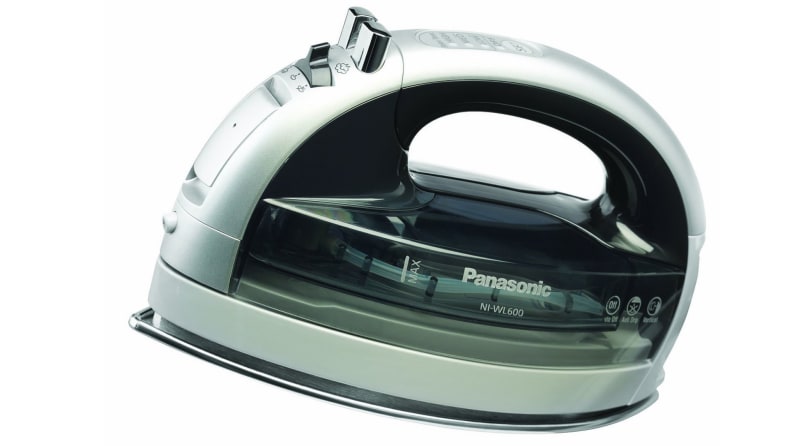 Question: Where should the cord go while you're ironing? A) Behind you. B) In front of you. C) Across from you. Wrong. Answer is D) It shouldn't exist, because it is going to obstruct your ironing, annoyingly tap against you, or tickle your leg horribly. This cordless Panasonic iron also has an almond-shaped design that makes ironing in any direction a breeze.
—Jessica Teich, Staff Writer, Home & Outdoors
Buy on Amazon for $85.25
21. Zulu Atlas Glass Water Bottle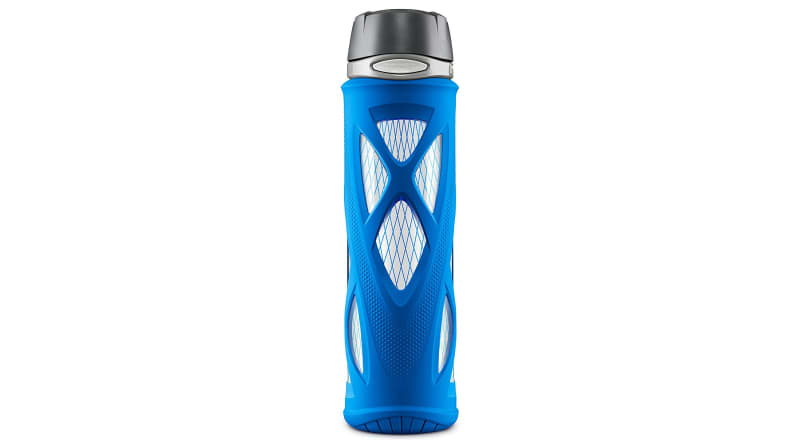 Ever had a water bottle randomly explode water all over your bag or all over the floor? I have, and it was incredibly annoying. This water bottle is glass, wrapped in protective rubber, and has a lock that means that the button can't be depressed by accident. I haven't had a spill since I've gotten it a year or so ago.
—Julia MacDougall, Senior Scientist
Buy on Amazon for $14.99
22. Nylon Spreader Spatula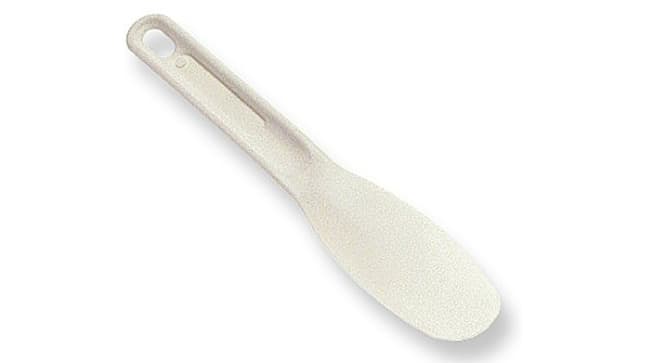 I am constantly reaching for this thing. Its best use? Running along the edges of just-baked breads and casseroles to separate hard edges from the pan. It's thin enough to bend perfectly underneath the food to dislodge sticky bottoms, but strong enough to lift a slice of even the densest bread.
—Jessica Teich, Staff Writer, Home & Outdoors
Buy for $7.45
Up next
Get Reviewed email alerts.
Sign up for our newsletter to get real advice from real experts.