Home & Garden
10 things you should never buy at Target
Here's where to get them instead.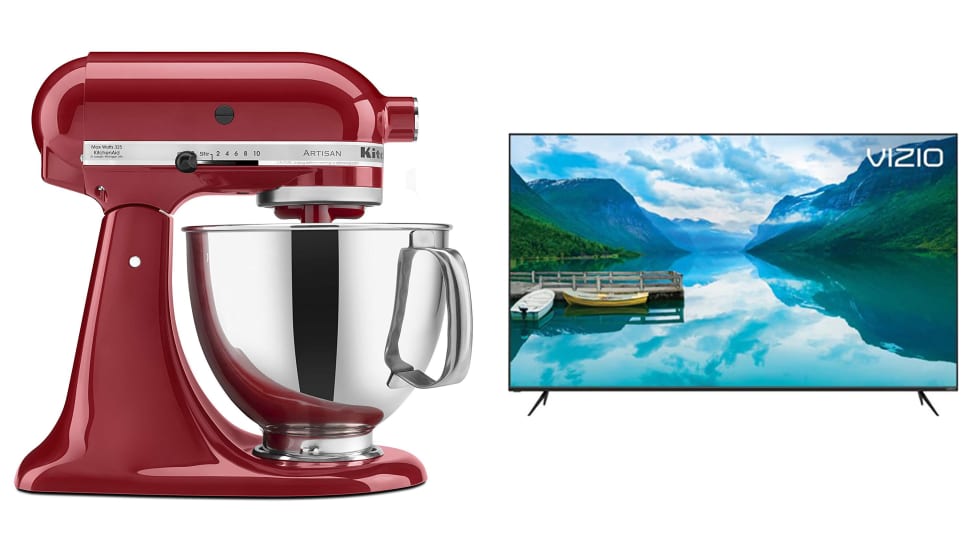 Credit: KitchenAid / Vizio
We are honestly blessed with Target. With a clean and bright aesthetic, it's a one-stop shop for supplies, snacks, home decor, clothing, and more. If you need something, you can most likely find it at Target, which is probably why so many of us end up spending too much money there every time we go.
However, some things are pretty overpriced, like certain kitchen appliances and electronics, and you're better off buying them elsewhere to save some money. Plus, the big box store is still limited in its selection, so you can also find better products at a better price at other stores. It's already hard enough to not spend $100 on your next Target run, and we want to make sure you're getting the best price on your products.
Here are the 10 things you should never buy at Target and where you should get them instead.
1. KitchenAid stand mixers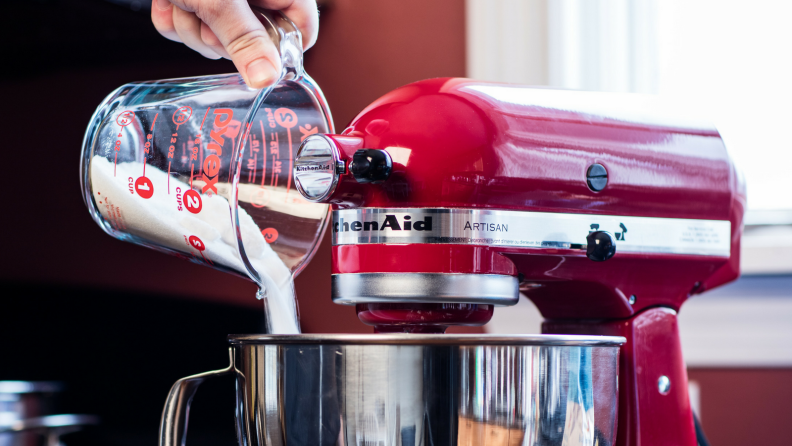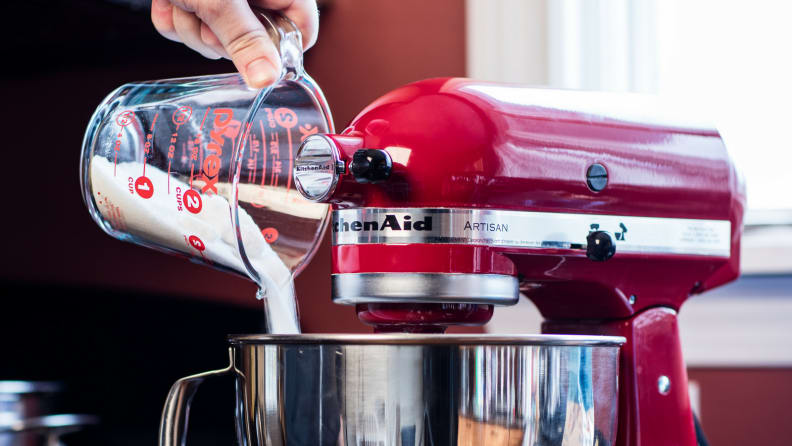 Target price: $349.99
Amazon price: $299.95
KitchenAid stand mixers are iconic—and they're also the best stand mixers we've ever tested. Not only are they gorgeous, but they make baking a breeze. If you don't already have one, it's tempting to buy this gorgeous appliance every time you pass it in Target's kitchen section. But I would hold onto my wallet while you're in the store.
Target sells the KitchenAid Artisan 5-Quart Stand Mixer for $349.99 in white. But you can get the same exact mixer at Amazon for $50 less or more if it's on sale. Plus there are way more color options, so you're better off ordering one online and buying attachments for your mixer with the money you save.
Get the KitchenAid 5-Quart Artisan Stand Mixer at Amazon for $299.95 and save $50
2. Baby formula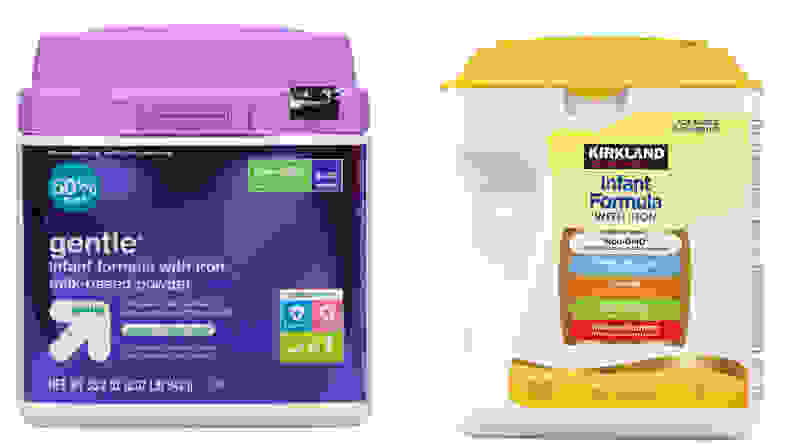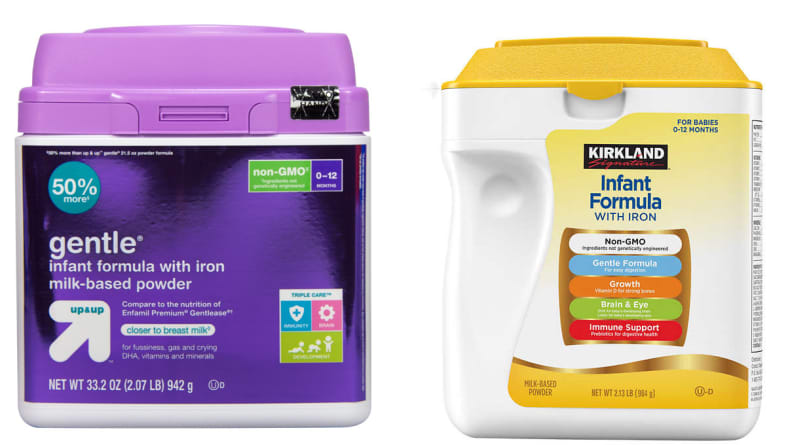 Target price: $21.99
Costco price: $49.99 for 3
Although it may be easy to run out and pick up some baby formula at Target, it's going to cost you a bit more. Target sells its generic 33.2-oz Up&Up non-GMO formula for $21.99, but you can get a 3-pack of Costco's Kirkland brand (34-oz. each) for $49.99. That means you'll be saving $15.98 (25%) by buying in bulk. Plus, you're much better off buying more at once, so you don't have to worry about running out of formula in the middle of the night.
Get Kirkland baby formula at Costco for $49.99 and save $15.98
3. Televisions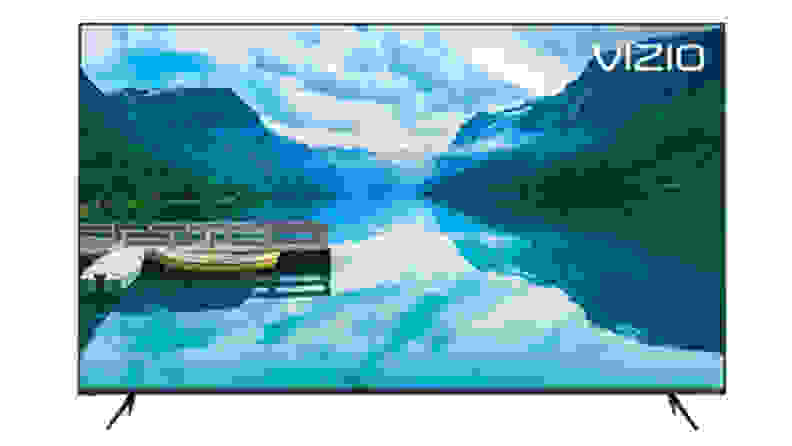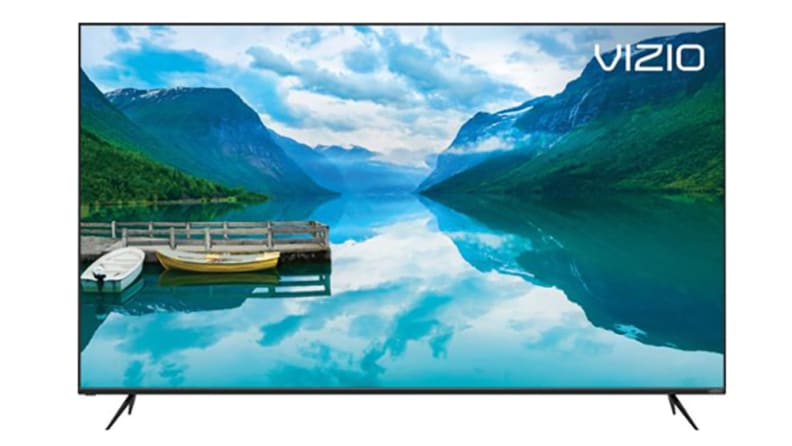 Target price: $699.99
Best Buy price: $499.99
Although Target will likely have competitive TV prices around Black Friday, it shouldn't be your first choice. For example, the 50-inch Vizio M-Series, which is one of the best TVs under $500 we've tested, costs $699.99 at Target. But you can get it for $200 less at Best Buy, which is a massive difference.
Get the 50-inch Vizio M-Series TV at Best Buy and save $200
4. Fresh produce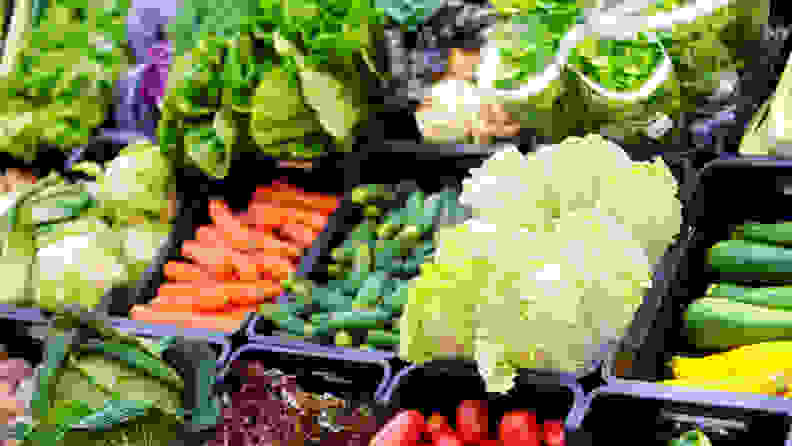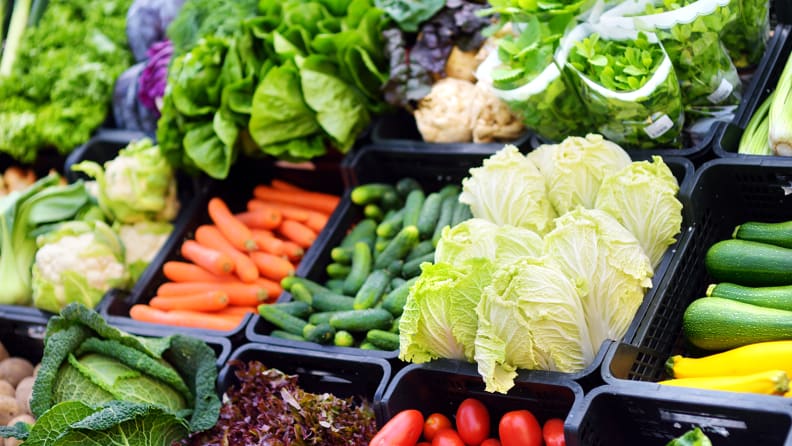 I'll admit it. It's easy to go into Target for one thing and end up picking something up for dinner after seeing their extensive grocery selection. But a lot of these items are more expensive or simply not as fresh as something you could get at your local grocery store or farmer's market. But if you are looking for cheaper groceries with a similar quaility, Walmart sells most products for $1-2 less, according to Business Insider.
5. Portable chargers and other phone accessories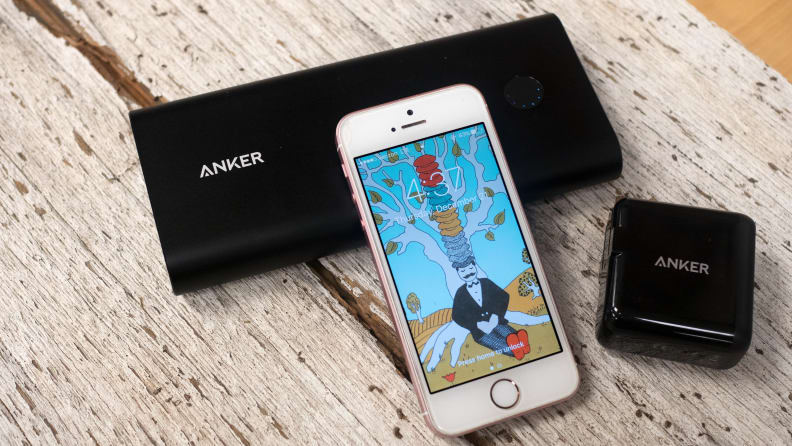 Target price: $69.99
Best Buy price: $65.99
Target tends to upcharge slightly on certain phone accessories like the Anker PowerCore 26800mAh, one of the best USB battery packs we've ever tested. It costs about $5 more here than at Best Buy and Amazon, which might not seem like much overall. But considering you can find coupon codes and Lightning Deals on Amazon, it's worth waiting for a sale.
Get the Anker PowerCore+ 26800mAh at Amazon for $65.99 and save $4
6. Paper plates and other party supplies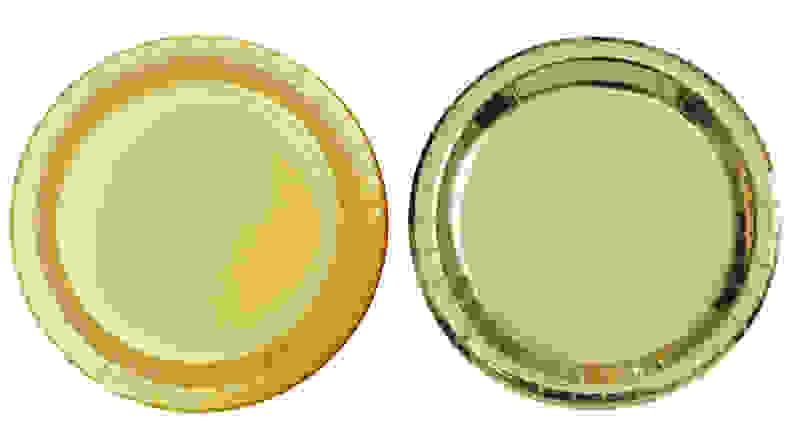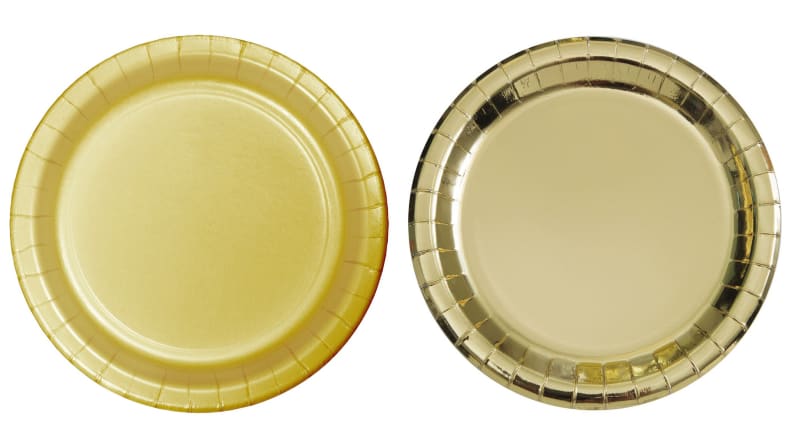 Target price: $3
Best Buy price: $1.83
It is possible to get everything you need for a party at Target, but you're generally better off going to Michael's or Party City for better prices on everything from paper plates to streamers to gift bags. For example, gold paper plates cost almost twice as much at Target compared to the ones you can get at Michael's. So if you're planning a party, you might want to stop into your local craft store, dollar store, or party store first to see what deals you can get.
Get gold paper plates at Michael's for $1.83 and save $1.17
7. Books (paperback and hardcover)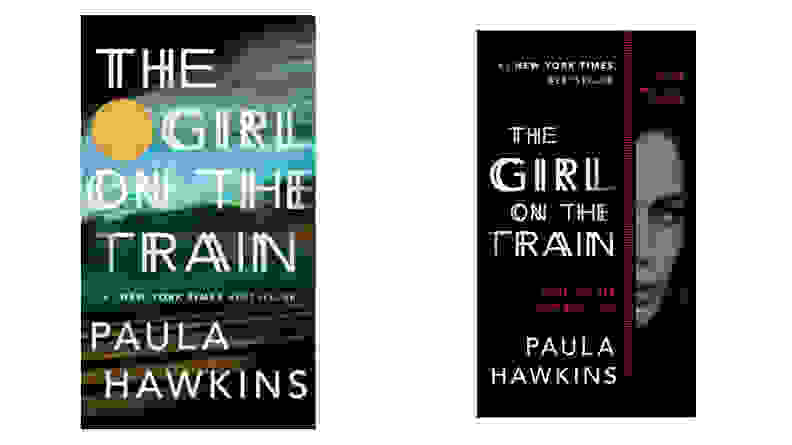 Target price: $7.73
Amazon price: $6.79
Amazon has long offered amazing prices for books. It's what they originally started selling way back when, so it's no surprise it's cheaper to buy your books there compared to Target. Target only sells the paperback version of Girl on the Train for $7.73. Whereas at Amazon you can get the paperback version for $6.79, which is about $1 less. You also have the option of the hardcover book for $14.05 and the Kindle book for $9.99, both options that are not available at Target.
Get Girl on the Train at Amazon for $6.79 and save $1.04
8. Restaurant gift cards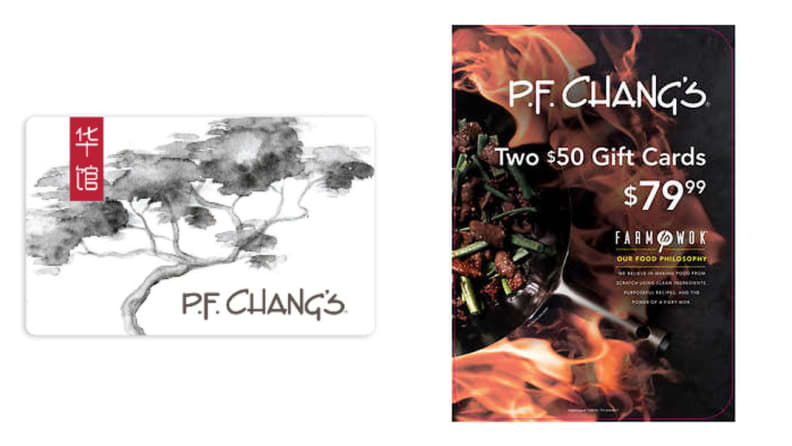 Target price: $50
Costco price: $79.99 for two
Don't know what to get someone for their birthday? Get them a gift card to their favorite restaurant. I mean, who would love to see a P.F. Changs gift card when they open a card? You could get one at Target, but you can actually save money by buying them at Costco. At Target you'll pay $50 for a $50 gift card, but at Costco, you'll pay $79.99 for two $50 gift cards, which is essentially $20 in savings and two gifts.
Get the P.F. Changs gift card at Costco instead and save $20
9. Batteries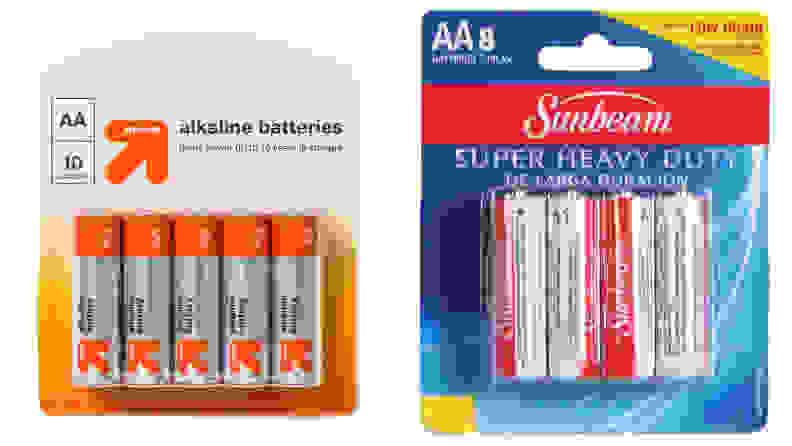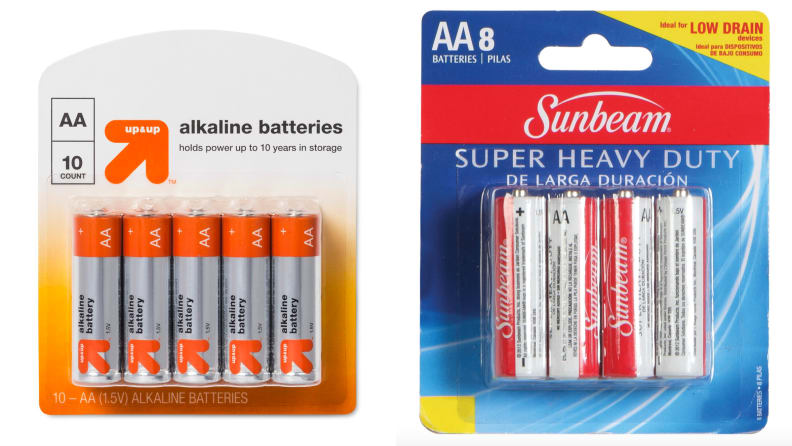 Target price: $7.89
Dollar Tree price: $1
Target has their own Up&Up brand of batteries that are cheaper than most brand names, but the best deal on generic batteries is still at the dollar store. Target sells a 10-pack of AA batteries for $7.89, but you can get an 8-pack of AA Sunbeam for just $1. They may not last as long as some brand-name batteries, but they're great for when you're in a quick pinch.
Get an 8-pack of AA batteries at Dollar Tree for $1 and save $6.89
10. A Cuisinart cookware set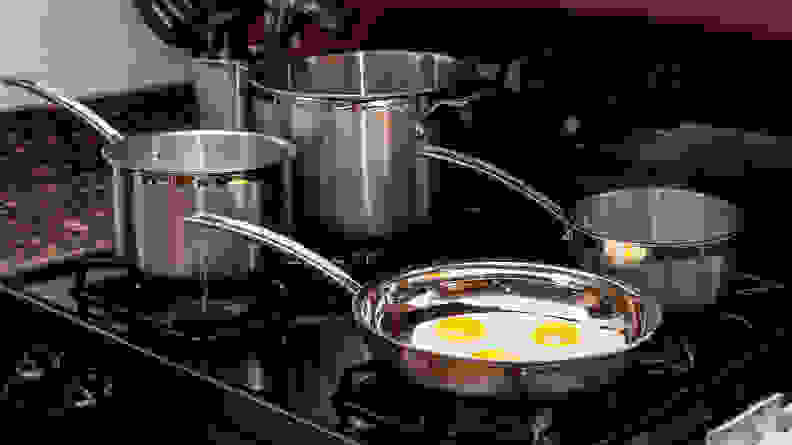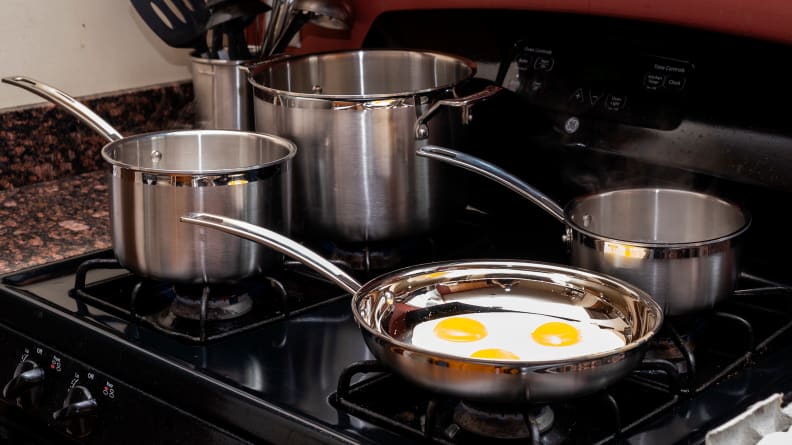 Target price: $299.99
Amazon price: $188.13
Target is a great choice for cooking tools like baking sheets, frying pans, and measuring cups, but you should never get a full cookware set there. The Cuisinart Stainless Steel 12-Piece Cookware Set is the best cookware set we've ever tested and has everything you need to start cooking. Unfortunately, Target charges $300 for this set, over $100 more it costs on Amazon. So unless you see a really good sale, leave this set on the shelf.
Get the Cuisinart Stainless Steel 12-Piece Cookware Set at Amazon instead for $188.13 and save $111.86
Prices are accurate at the time this article was published, but may change over time.
Here's how to spend less at Target