Home & Garden
This device filters soft drinks to make a point about clean drinking water
Sometimes, things go better without Coke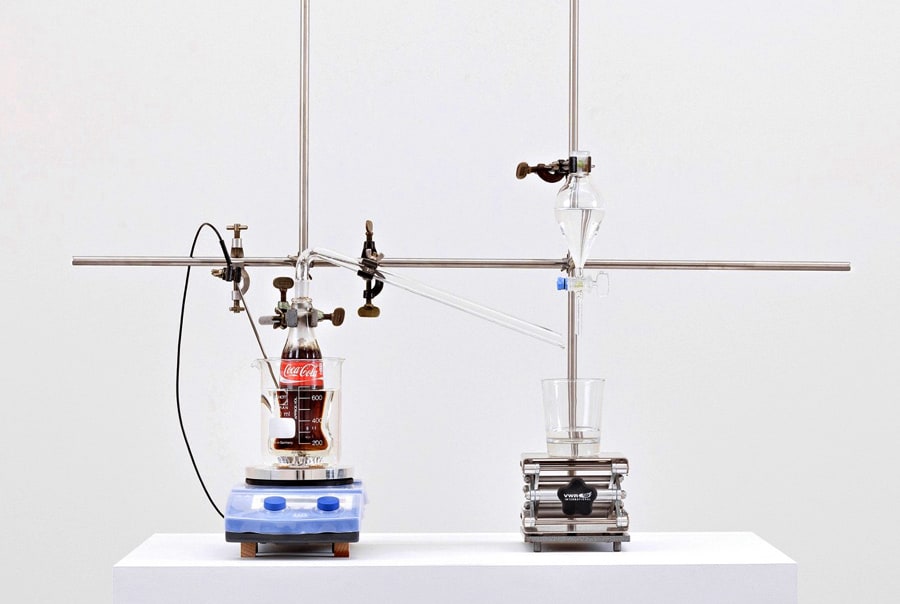 Credit: Frame Publishers
A Dutch artist has created a unique device that filters all the flavoring and sugar out of a bottle of Coca-Cola, turning it back into plain water.
But this isn't a science project—it's a statement on the availability of clean drinking water around the world.
Helmut Smits is known for his droll irreverence. In the past, he's built a snowman out of Carrara marble, planted a tree in front of a billboard, and made a real-life Google Earth "dead pixel" by burning a small square in some grass.
For Real Thing, Smits said he was inspired to turn the world's best-selling soft drink back into its core ingredients after he learned just how much water goes into making a liter of Coke—an amount he says is "absurd."
That estimate depends on how broadly you define "manufacturing:" Coca-Cola says that it takes just under 2 liters of fresh water to bottle and blend a liter of soda. However, estimates that take into account a larger footprint—the water necessary for growing sugar cane, for instance—range as high as 500 liters (132 gallons) per 2-liter bottle.
By boiling a bottle of Coke, recapturing the water, and filtering out any remaining particulates, Smits reverses at least part of that process—which he says is a commentary on "a world in which the soda pop is often easier to come by than safe tap water."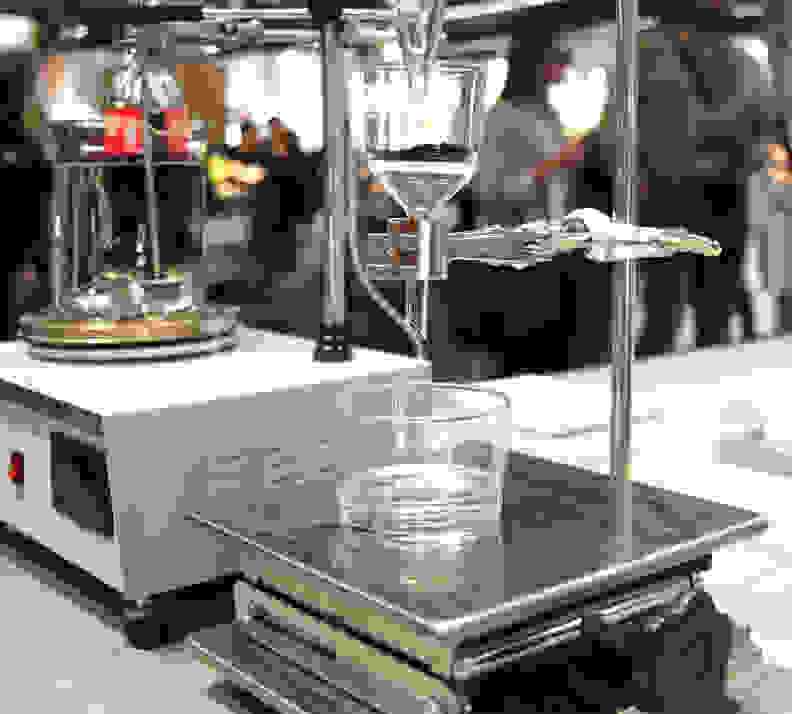 In fact, the UN estimates that 663 million people around the world lack any access to clean and safe drinking water, and 1.8 billion people around the world drink water that's contaminated with sewage, which can lead to preventable diarrheal diseases. Nearly 1,000 children die of such illnesses every day.
The U.S. is not immune from water issues, either. Residents of the city of Flint, Michigan have been without access to clean, lead-free drinking water since an ill-fated decision to switch to water from the Flint River in 2014. During that time, between 6,000 and 12,000 children have been exposed to elevated levels of lead.