Home & Garden
This playlist for coffee has nothing to do with music
This smart coffeemaker takes requests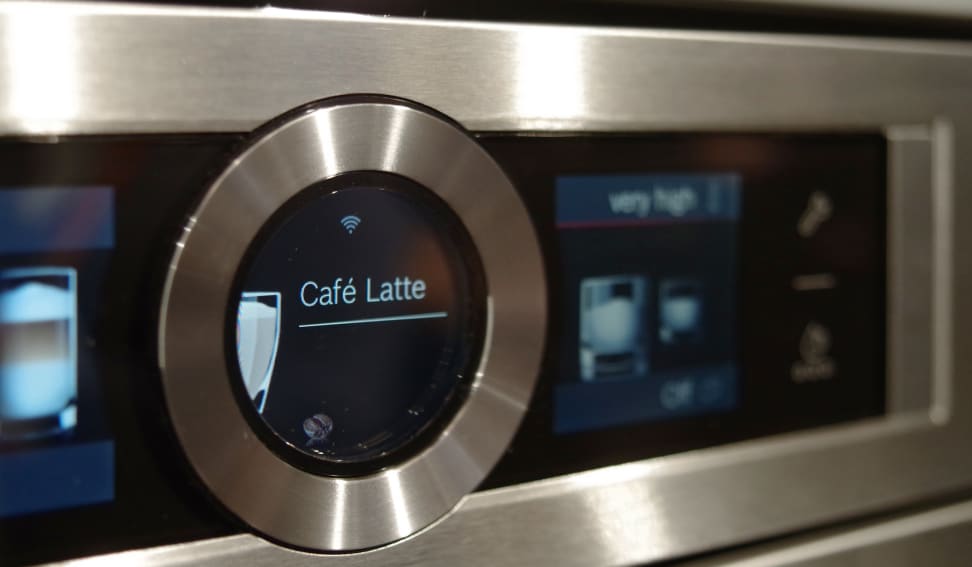 Credit: Reviewed.com / Keith Barry
A new smart coffee maker lets you make playlists for enjoying your java. But it has nothing to do with the indie rock your local barista plays off his iPhone.
Instead, the Coffee Playlist from Bosch is more of a DJ for hot drinks, taking requests for which cup it will brew next—whether it's a latte, espresso, or cortado.
It's all part of Bosch's new Home Connect setup, which includes a suite of smart appliances and an app to control them. Already available in Europe, Home Connect was just released in the U.S. in January.
One of those connected appliances is an automatic coffee maker that can brew everything from a simple cup of Joe to a double-shot latte at the touch of a button.
The coffee maker itself is cool, but not revolutionary. See, while the rest of us marvel at K-Cups and Nespresso pods, automatic coffee makers have quietly become must-have accessories in high-end kitchens.
Bosch says the connected coffee maker will start at $3,099
What sets Bosch's new coffee maker apart is its app, which lets users micromanage their coffee—including style, grind, brew, temperature, milk, and volume.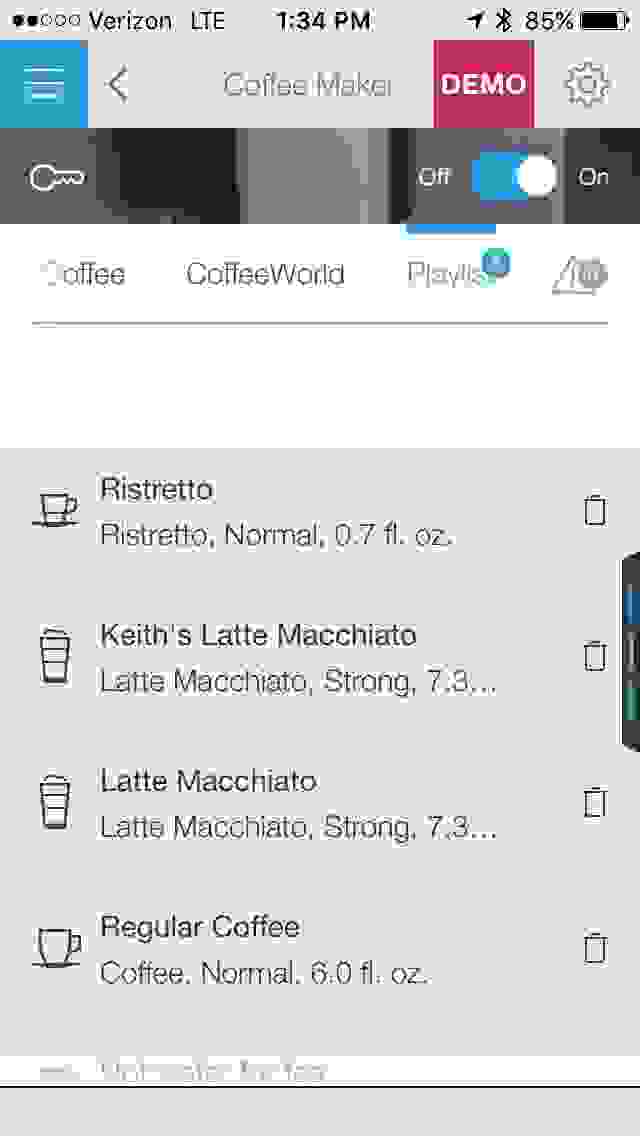 The playlist option comes in handy if you're making coffee for more than one person. Just create a playlist on the app, add as many custom drinks as you'd like, and press Start on the machine.
As long as you keep putting a fresh cup underneath, the coffee maker will keep brewing in the order you added them. It's just like the cashier at Starbucks handing off cups to the person working the espresso machine—except you get to type in your own name.
As you might expect, this playlist will cost you a lot more than a Spotify subscription. Bosch says the connected coffee maker will start at $3,099. Still, if you're the sort of person who frequently hosts the sort of dinner parties where espressos and lattes are on the menu, it might be worth the splurge.
Other Home Connect–enabled appliances will be available in 2017, and include an upscale kitchen suite for compact kitchens—similar to what Bosch sells in Europe. Customers will be able to buy a 24-inch wall oven, compact washer and ventless condenser dryer, and dishwasher—all of which can connect to the Bosch Home Connect app.