Home & Garden
I tried the "Keurig for Wine" at home—Should you buy it?
Will joining Kuvée's wine club save you money?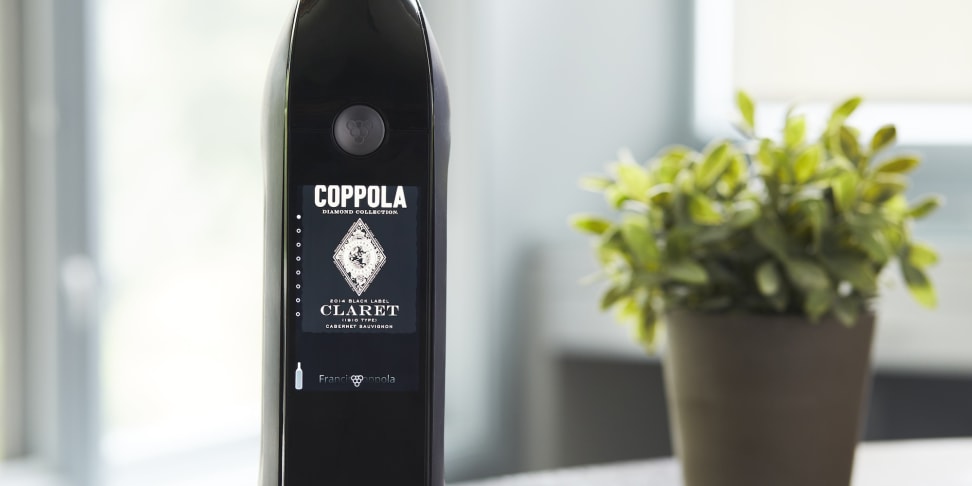 Credit:
So I have this problem. I open wine bottles, drink half of them, and weeks later, pour spoiled wine out and throw the bottles in the trash.
This is because I don't drink enough wine at home and never finish the bottles I open. I consider myself a "social wine drinker." I drink wine over the weekend, on date nights, while hanging out with friends, at networking events, etc. I am not the type to come home from work and pour myself a glass. I try to eat healthy and wine to me is extra, unnecessary calories.
I figured my wine-wasting habit would continue on forever until I discovered Kuvée: a connected wine dispenser that claims to keep wine fresh for 30 days. I got to try this intriguing device out – here's what I thought.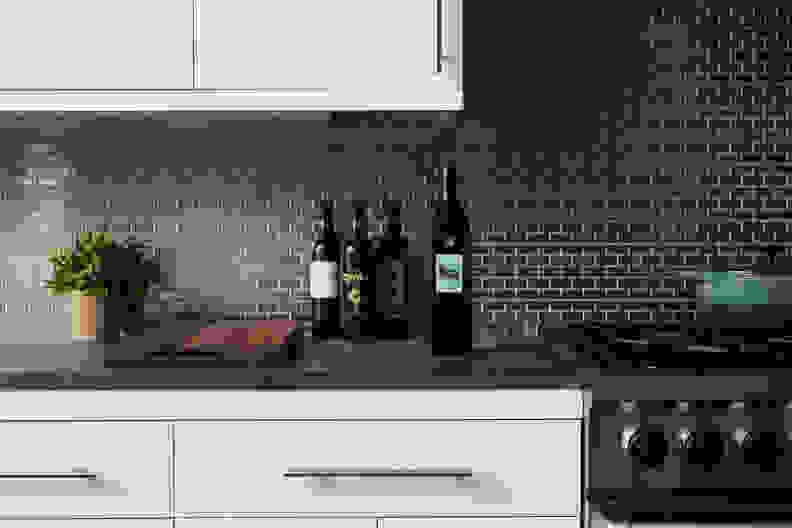 What is Kuvée?
Kuvée is essentially a wine club. It comes with a dispenser shaped like a wine bottle that connects to WiFi. You put a bottle of wine in the device, and then you can pour it in a glass. But you can't just put any bottle in the device – it has to be one of Kuvée's special-made bottles. The device will recognize each bottle you put in it, telling you information about the wine, letting you rate it on the touchscreen. Based on your ratings of the wines you drink, Kuvée will make suggestions of which wines you should order in the future. It's kind of like Netflix for wine. You can order more wine right from the touchscreen.
What types of wine can you order?
Kuvée has reds, whites, and rose. They work with wineries all over, including Francis Coppola, Clos Pegase, Bonny Doon, and more. Right now, the sky is not the limit when it comes to ordering wine from Kuvée. They have 60 wines from 20 wineries mostly in the US, but they are planning to partner with many more wineries in the upcoming year.
How much does the wine cost?
This was the first question I got every time I let someone try the Kuvée wine. They expected it to cost much more than a regular bottle you can buy at a liquor store, but it's actually not that much more. The 2015 Francis Coppola Diamond Collection Sauvignon Blanc is $16 from Kuvée, and in between $10 and $14 at a store depending where you look.
How much does Kuvée cost?
When you purchase Kuvée, you purchase a membership that comes with wine and the dispenser. The initial purchase of the dispenser with 4 wines starts at $199, and with 12 wines it starts at $399. With this membership, you can purchase wine as you go. The monthly memberships that come with a set number of wines each month start from $99 and go up to $249.
Does the wine really stay fresh for 30 days?
Kuvée's special bottles are designed with technology to keep oxygen out, which keeps the wine fresh for up to 30 days (kind of like boxed wine, but better). And guess what? It works. The wine was easy to sip when I first tried it, and 30 days later, it was just as good. My friends were impressed by the taste of the wine, too. As a white wine lover, my favorite was the 2015 Bonny Doon Gravitas White Blend.
Why can't you just pour the wine from Kuvée's special bottles? Why do you need the dispenser?
This was a question I got from everyone I let try and check out the device. Of course, the wine dispenser is fancy. It has a touchscreen that connects to the Internet, so that's really cool. And when you pour the wine bottles from the dispenser, it's really easy to pour. But as for needing the dispenser, I'm not sure if I do. I like to drink wine. Not learn about it. To be honest, I'm one of those people at wine tastings pretending to listen to speeches about wine, waiting until I can swirl the glass around and have a sip.
Would I buy it?
If you drink wine a couple nights a week and have people over a lot, Kuvée would be a perfect investment for you. You would probably save a ton of money. Even if you don't drink a lot of wine, it's a fun toy if you have the money to spend. Their customers absolutely love it.
I think it would be great to have fresh bottles of red and white open in my fridge at all times to please all kinds of wine drinkers. And yes, I would love to not have to waste every wine bottle I open by pouring out the unfinished booze. For me, though, I just don't drink enough wine at home to pay for a membership.
I have people over every once in a while, but usually I go to restaurants, bars, or friend's homes. I did bring the Kuvée over to a friend's place once, but it was a lot to carry – the device, the charger, and a few bottles of wine. When I go to a friend's place, it's easier to just grab a bottle from a store.
If I start drinking more wine at home and hosting more gatherings in the future, I would consider purchasing Kuvée. But until that happens, I'll stick to buying old favorites and trying new wines from the liquor store.