Home & Garden
We love these 10 affordable pieces from Ikea's new Industriell line
Everything in this collection looks like a handmade original
Credit: Ikea
When I spoke with interior designers at this year's Architectural Design conference, the consensus was that the biggest luxury item for homes these days is something handmade.
Sounds expensive, right? Unless you're an artisan or related to one, it's unlikely that you have too many handmade art pieces in your home. (Kids' artwork on the fridge—though adorable—doesn't count.)
But Ikea has found a way to help us infuse our homes with character, with rustic furnishings and accessories that look like handcrafted originals (even though they're not). Imperfection can be beautiful, especially when it's this affordable.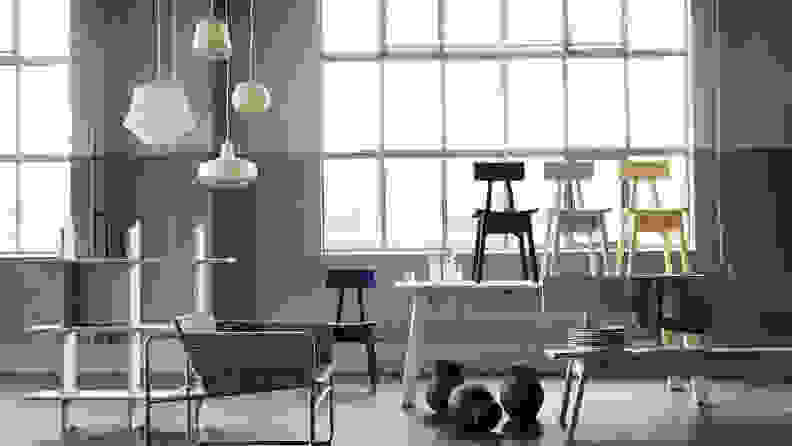 Collaborating with Dutch designer Piet Hein Eek, Ikea executed this "handmade-mass produced" concept by having the first models made by hand, making molds from them, and using the molds to produce the rest. That keeps the price low, so we can get the artsy look without breaking the bank.
If your taste runs to natural and rough-hewn, you have to see the collection. Mix these pieces in with more refined stuff, and they'll add a comfortable, homey flavor to a room.
Here are 10 of our favorites.
1. This multi-purpose shelving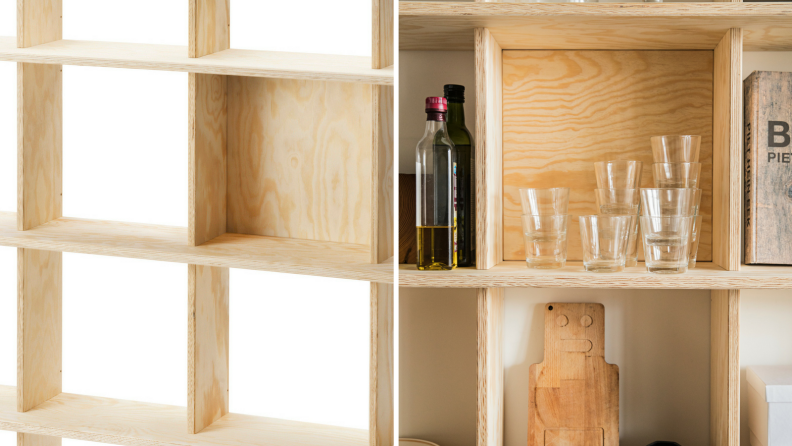 If it's from Ikea, you know there will be storage involved. This shelving can be hung vertically or horizontally, and it was made to be used in multiples. If the natural wood surface is more rustic that you like, you can paint, stain, or wax it.
Buy the Industriell shelf unit for $99
2. A pendant lamp for your bedroom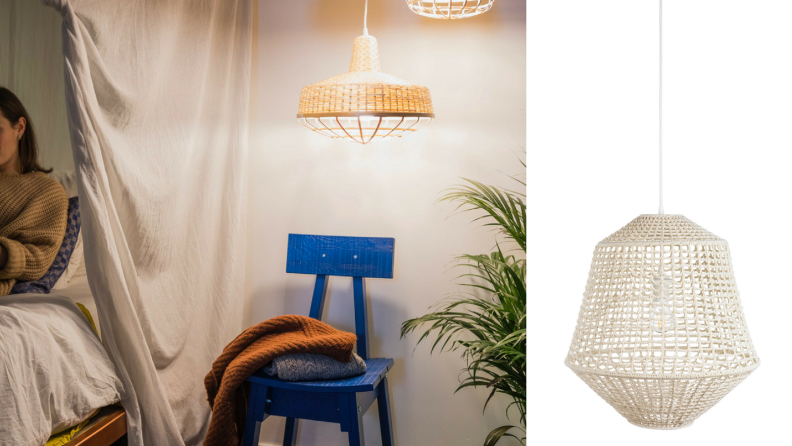 The shade looks like a creative friend crocheted it, and you can fold in the bottom portion to change the shape, if you'd like.
Buy the Industriell pendant lamp for $29.99
3. An armchair that looks like a real Breuer chair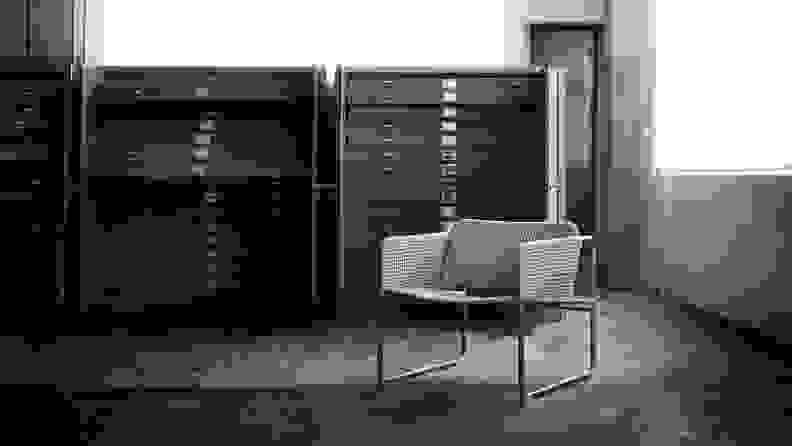 Seriously, this chair will remind you of a 1928 Cesca chair from the Bauhaus, one of the most important designs of the 20th century. And you won't have to shell out a lot to take it home. The seat is handwoven, but it's a durable paper fiber, not cane.
Buy the Industriell armchair for $129
4. This unique terracotta vase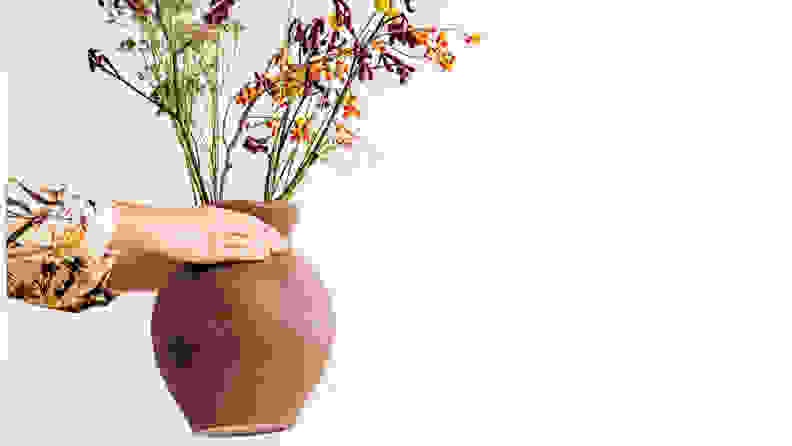 Each of these rustic vases looks a little different, because they're cast from different molds. Imagine a pair of them on your fireplace mantel, or use a single one near your front door.
Buy the Industriell vase in terracotta for $19.99
5. Some gorgeous glasses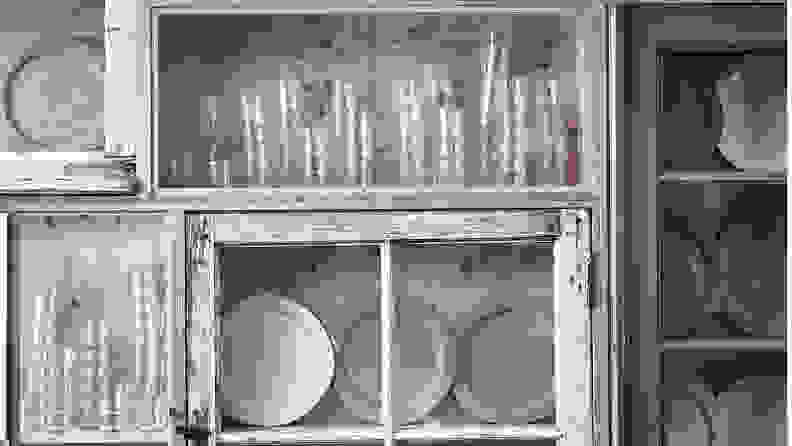 You might have some Ikea glasses at your place right now, because they are classic and inexpensive. These new ones are really good looking, because each is slightly different. They're stackable, too, so you can find room for a bunch of them.
Buy an Industriell glass for $1.29
6. These joyful, sturdy kitchen chairs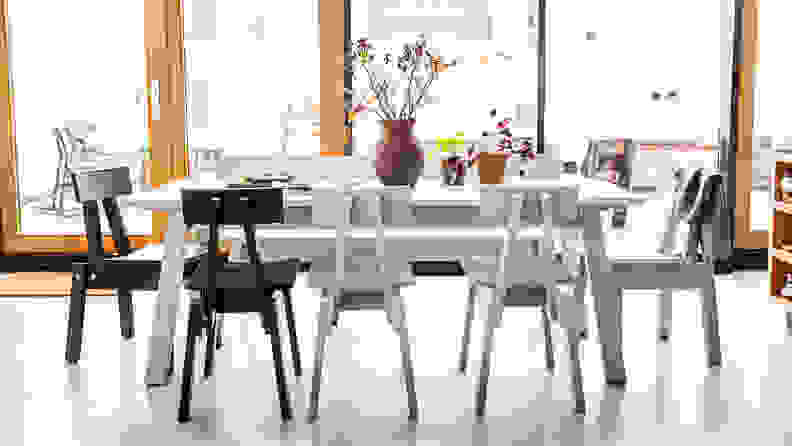 Colorful and nicely shaped, these chairs are cute, individually or around a table. You can pick one in every color, or choose the unfinished version. They each have an organic, hand-built look.
Buy an Industriell chair for $89.99
7. A pair of blue and white linen dish towels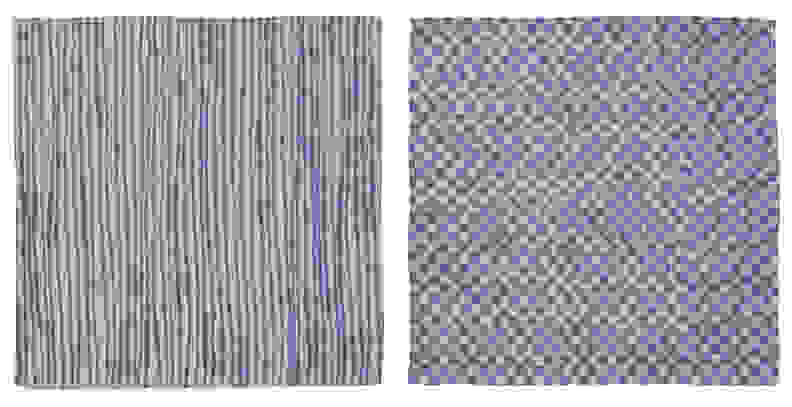 The textured weave and natural luster of these towels will add beauty to your kitchen. They're absorbent and generously sized, so of course you can use them to dry dishes. But these towels are so delightful that you might be tempted to use them as napkins at your next dinner party.
Buy two Industriell dish towels for $7.99
8. This solid-looking dining table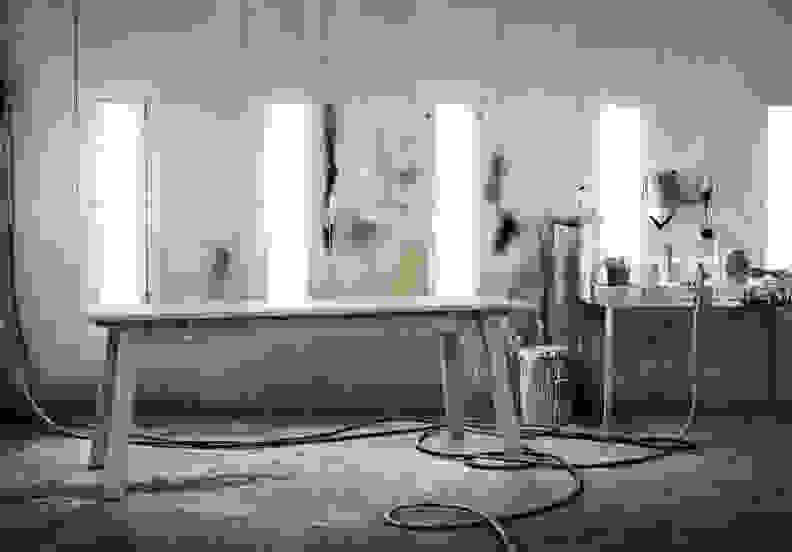 Available in light gray or unrefined pine, this neutral, durable-looking table can seat six to eight friends. You can set it with your best china for a fancy dinner, or paper plates for the little one's party, and it will work just as well.
Buy the Industriell table for $349
9. Pink, gray, and white plates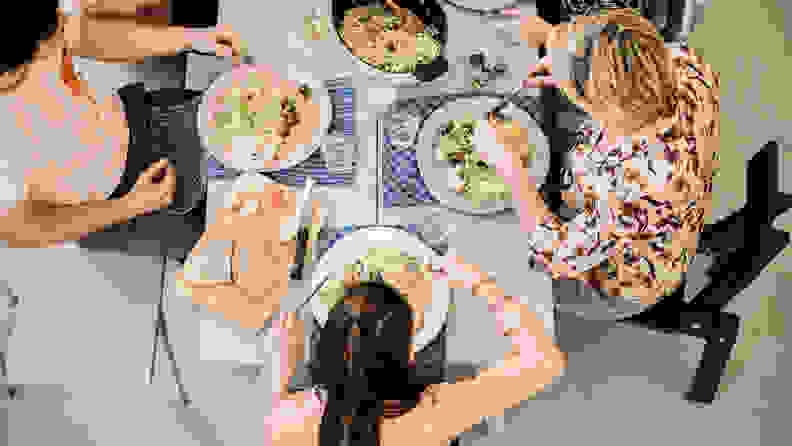 You'll probably never get tired of these plates, and they'll make everyone smile at dinnertime. Each one is shaped a little differently, and you can mix and match the colors for a fun look.
Buy the Industriell plates for $5.99 each
10. The bench with a handcrafted look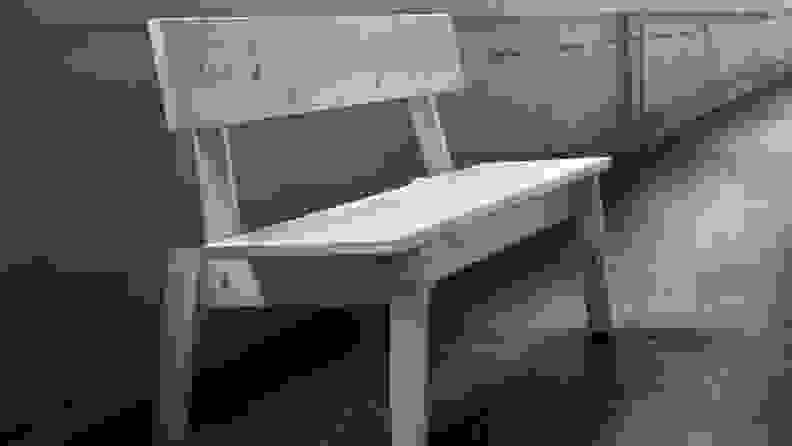 Whether you place it in the mudroom to sit on when you put on your shoes, or use it as flexible seating by the table, the bench will enhance your home. It's long—almost 75 inches—so you can have a crowd of kids and adults alike over for dinner.
Buy the Industriell bench for $229