Home & Garden
We love these 2 new smart toys for kids and pets
Smart toys for pets and kids have us really excited.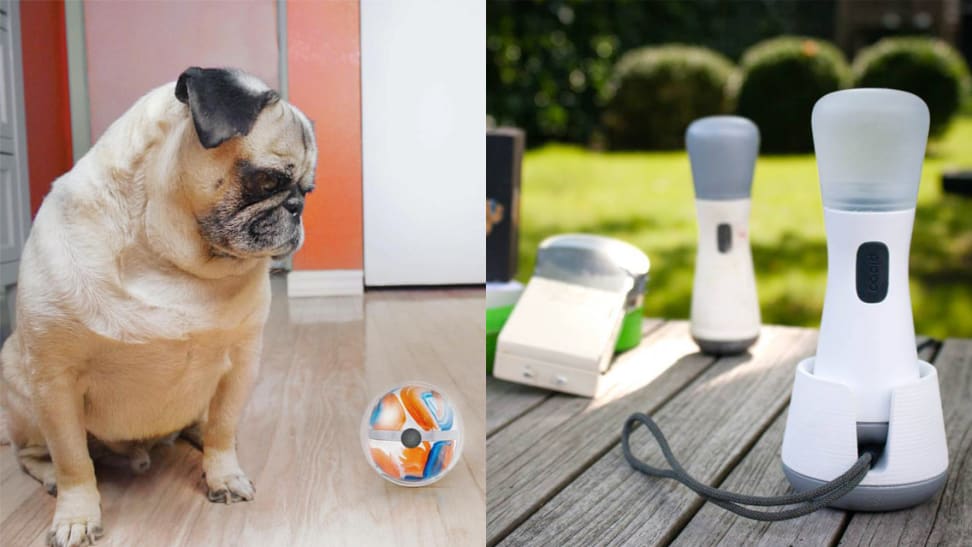 Credit: Pebby / Picoo
CES 2018 is a platform for thousands of brands to showcase their newest products, and two startups really caught my eye for their innovative approach to tech toys for children and pets. Each of these new toys is destined to come to market eventually, pone this year and the other with a bit of a question mark. What really stood out about both of these new toys was that they took readily available technology and gave it new purpose to solve real pain points for pet owners and parents—getting your kids off their devices to play outside and playing with your pets when you can't actually be there.
Pebby: The interactive, smart pet toy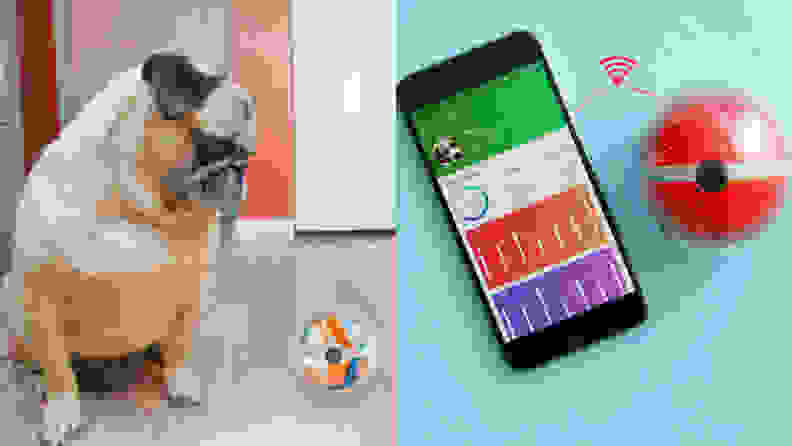 If you have pets, you know the pain of leaving them on their own while you go off to work or, heaven forbid, a multi-day trip. Pet cameras, especially those that can dispense treats, have helped to ease this pain for you and your pets (they miss you too), but they haven't give you a way to play with your furry friends.
Pebby, which has already raised over $509,000 on Kickstarter out of a $50,000 goal, aims to bridge that gap with this adorable little ball that is not only app-controlled, but has a built-in wide-angle camera that stays steady with gyroscopic technology so you can watch as your pet chases the ball around the house. It's also got lasers and LED lights, making it great for cats and dogs alike. The battery lasts all day, you can record, save, and share videos of your pet. There's also a connect collar that gives you detailed data on your pet's movements so you can see how active he actually is while you're out.
Pebby costs $189 for the ball and its charger, and the connected collar is $59. It's available for pre-order now, with the added benefit of saving 30%, and it'll starting shipping in Q2 of 2018.
Picoo: A tech toy that gets kids moving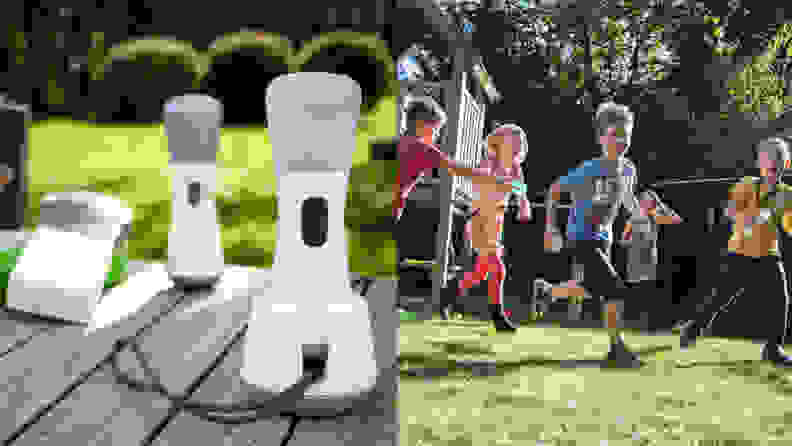 Kids growing up now have never known a life without personal technology. Many children prefer playing games on their tablets to heading out to the playground, but physical activity is super important for a child's development. So a Dutch company called Picoo decided to combine kids love of technology with their playful nature to help them get moving. The Picoo handheld device is an interactive, screen-free smart device that will help kids play traditional games like tag.
Each device features Led lighting as well as tactile feedback. There's also a strap to keep it secure, and it's durable enough to handle the rough and tumble nature of playtime. They're not WiFi-enabled and they don't rely on GPS, and they're about the same size as a Wii remote or PlayStation Move controller, but far more ergonomically designed.
Picoo will first be available in Europe for businesses, schools, daycares and other organizations that work with children, with a suggested retail value of about 5,000 ($6,000 USD) for 12 individual Picoo devices. This works out to about $500 per device, which sounds steep until you consider the cost of an average tablet or gaming console is in the same ballpark and encourages kids to sit still for hours on end. Once it finds success in this space, the company plans to make it available for consumers as well, and we're really hoping they get there because this device could be a real boon for keeps kinds healthy, instilling a love of physical activity, and reducing their screen time.