Home & Garden
What happened after I got a bunch of high-tech massages
I'm not relaxed at all.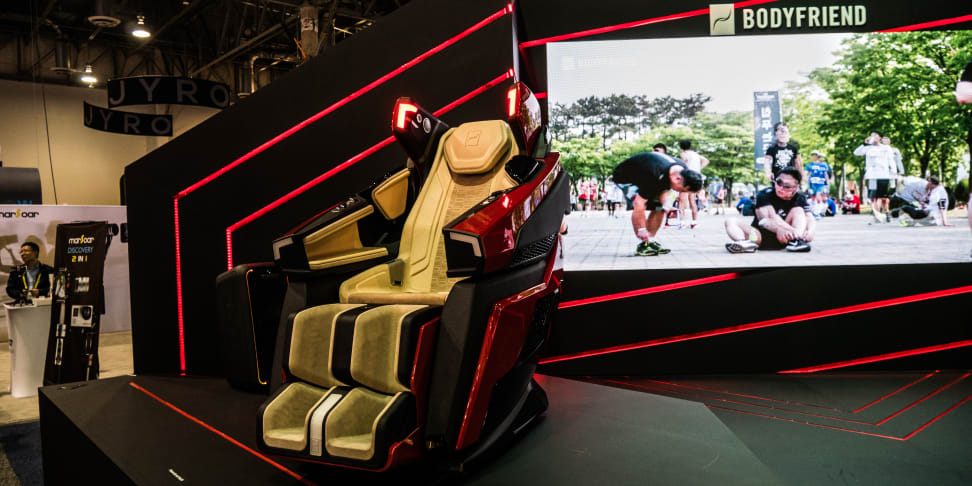 Credit: Reviewed.com / Jonathan Chan
Every year at CES, I see zillions of massage chairs, but I've never actually sat in one. Most of the time they're so expensive that I pay them no mind. Everything changed when I saw this photo: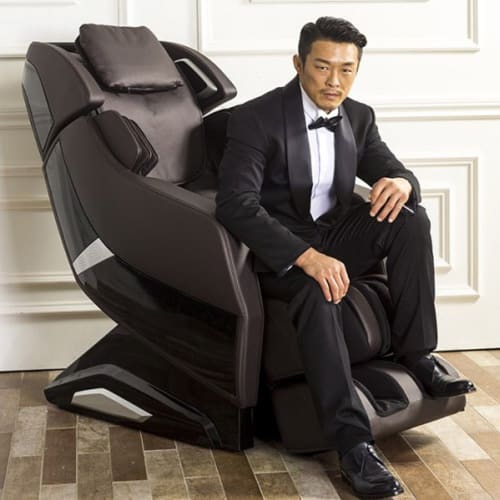 Look at how cool this guy is. Could I be this cool? Are massage chairs the answer? I resolved to try as many as my body would tolerate.
The Regina L ($6,000)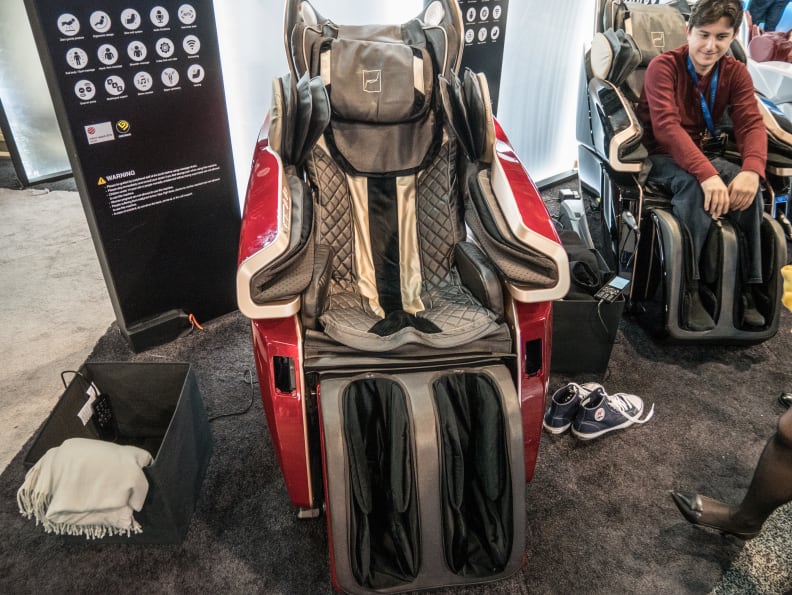 This is a very similar model to what the cool guy was sitting in. But, if you look closely, you may notice he wasn't sitting in it properly. The reason might be because the Regina L is aggressively forceful, at least in the demo mode. For the most part, it was good, save for the times it dug into my shoulder blades.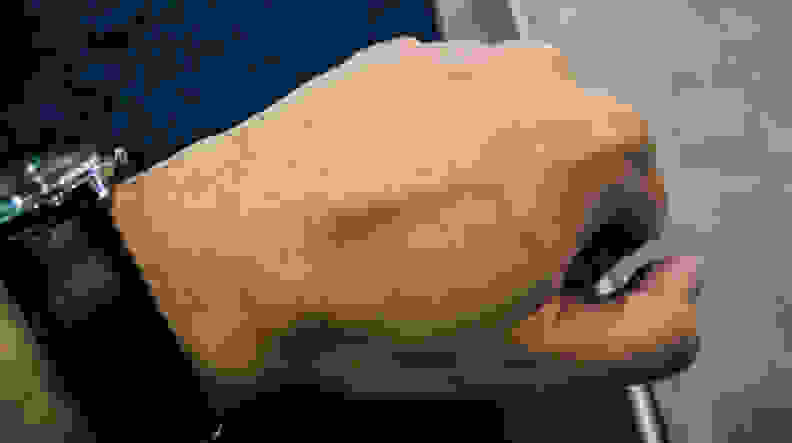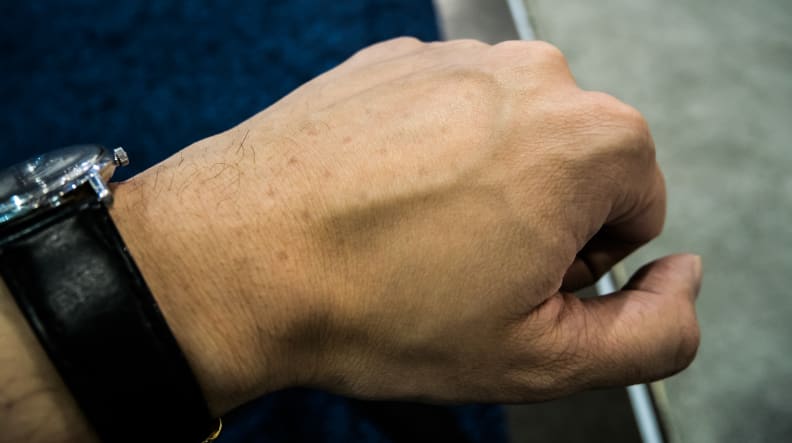 When I got up I noticed there were welts over my hands. The Regina L has shelves where your arms go. In there, beaded cloth presses down on your hands to help alleviate tension. After getting up, I felt none the worse for wear, but I didn't feel any cooler. So, I went off in search of another massager.
Vision Care Eye Massager ($159)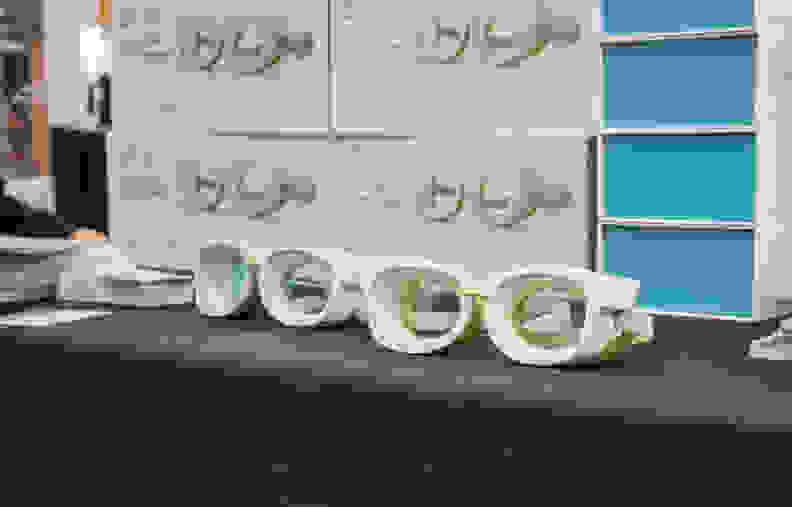 The Vision Care is rather unique. I don't think I've ever seen a massager than focuses on your eyes. I was hoping that the goggles would let me see my path to coolness more clearly. When I put the eye massagers on, they started to vibrate. The force went straight into my eye sockets. It didn't hurt, but it wasn't all that pleasurable either. The weird thing is that the goggles started to heat up–reaching a temperature of around 107°F. I'm pretty sure that's to help improve circulation. Or they were designed to make my eyes look red to simulate the hours of crying over how I'm not a cool guy.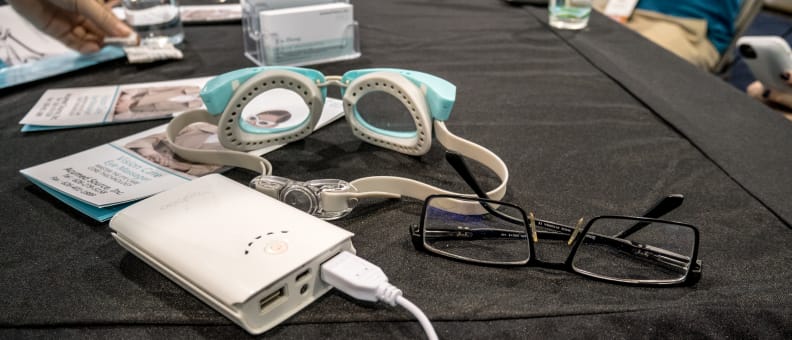 I took them off after they started making me sleepy. Since it's advertised that they help with insomnia, I guess that's a good sign. Overall, I liked that I could continue to do stuff while I had the goggles on. Since the whole unit is portable, you can take Vision Care wherever you roam. For me, that was to the next massager.
The Adako Zenith ($7995)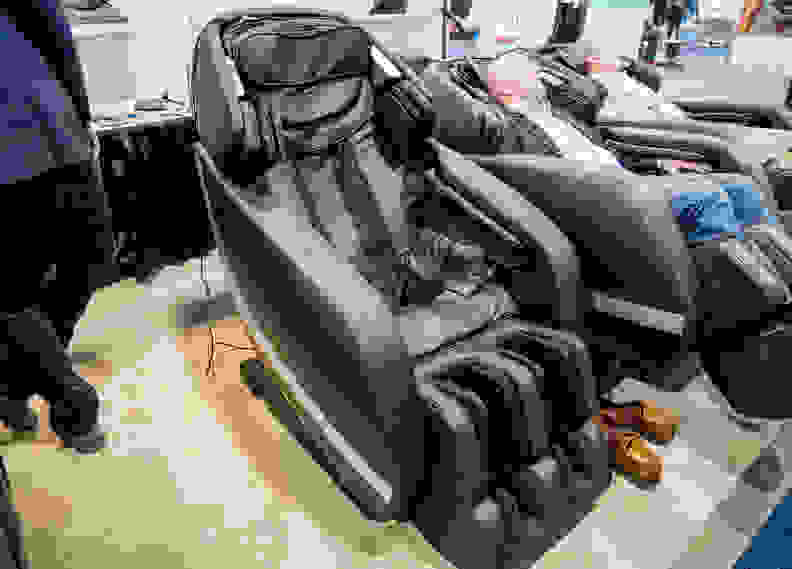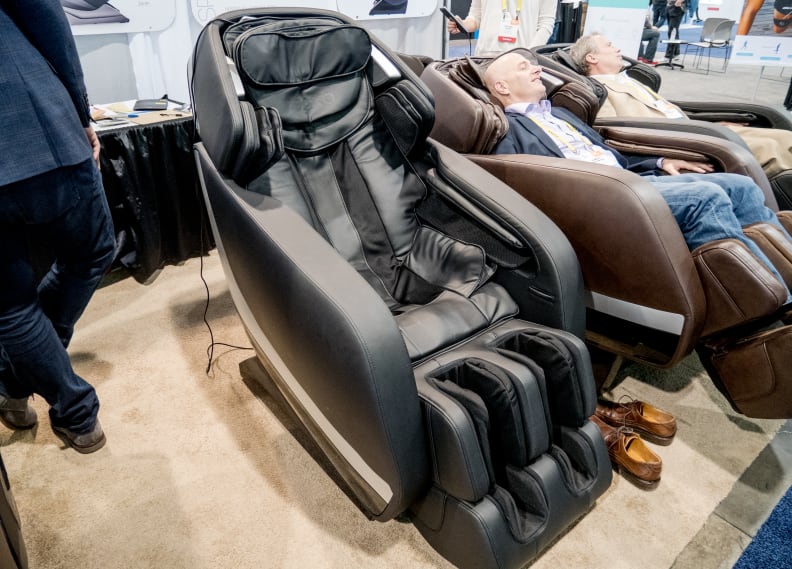 Adako is much like the Regina, but it's supposed to specialize in buttock massages. Nice. The new 2017 model also has bluetooth capabilities so you can pair it with your smart phone, allowing you to play music through the headrest. I felt like it didn't hit as many points as the Regina L, but it did as advertised. The seat vibrated and had rollers in it. After the massage ended, my legs felt a little sore. This massage chair dug pretty hard into my feet, too. Overall I was satisfied with what this chair had to offer, but I was no closer to my goal.
Luraco ($8495)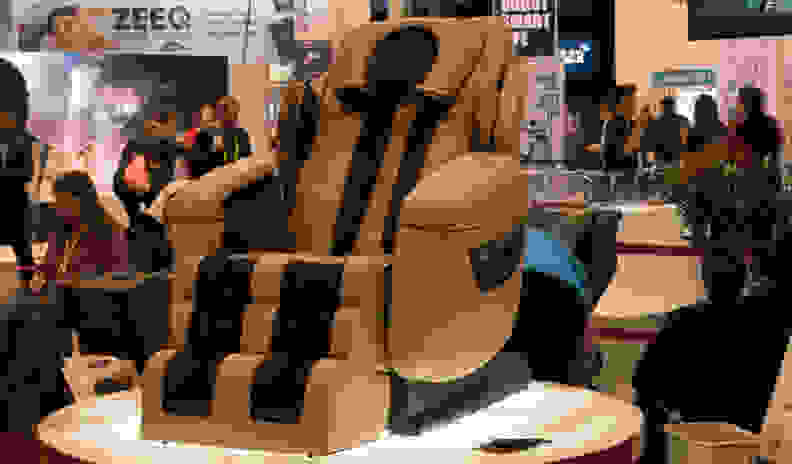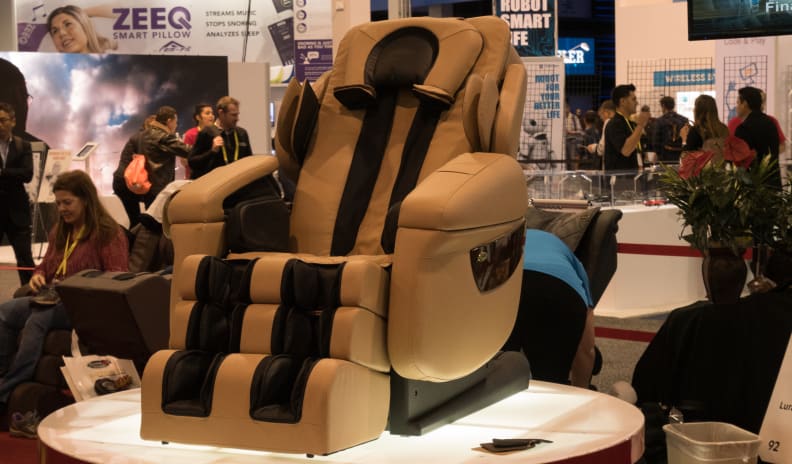 The Luraco was the last massage chair I tried. It's unique in that at some point, the chair clamped down on my legs, leaned back, and stretched me out like a gentle torture rack. After that demo session was done, I was too. My lower back and feet felt sore enough that I didn't want to stand in another line.
My quest will have to continue next year. See you at CES 2018, cool massage chair guy.