Home & Garden
Which style kitchen is right for your home?
Farmhouse, Transitional, Contemporary, and Traditional: What they all mean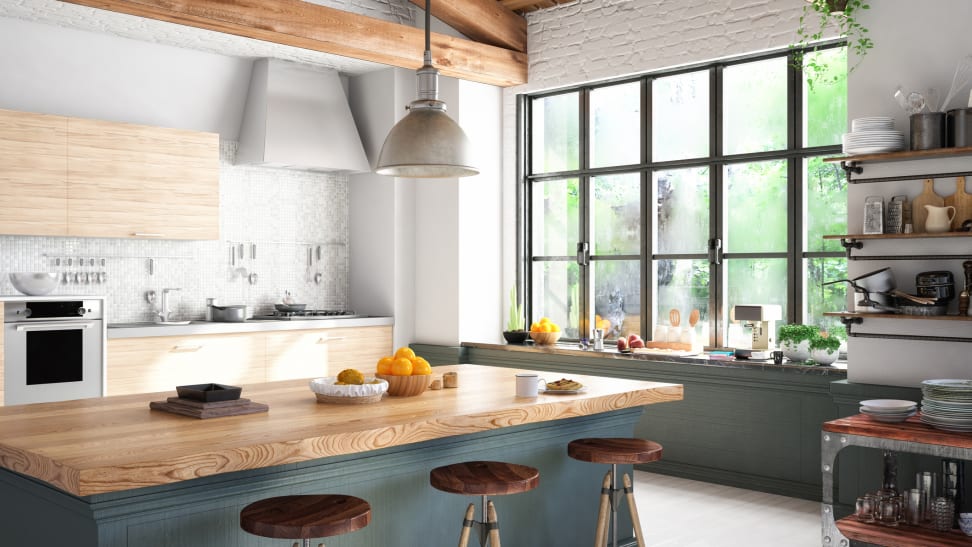 Credit: Getty Images /asbi
You already know that your kitchen is the heart of the home. And the style you select—well, that depends on the way you choose to live. The concept of the kitchen has evolved from a place where you cook and feed your family, to the home's prime entertainment space. Changes in home design (hello, open floorplan) have changed the kitchen's gestalt from a closed-door workspace to an area that's as beautiful as it is functional.
If you're thinking of renovating, you're probably already trying to figure out what type of kitchen will work best for you, your family, and your guests. So, let's take the 50,000 foot view. What kitchen style do you prefer, and how do you make it yours?
Farmhouse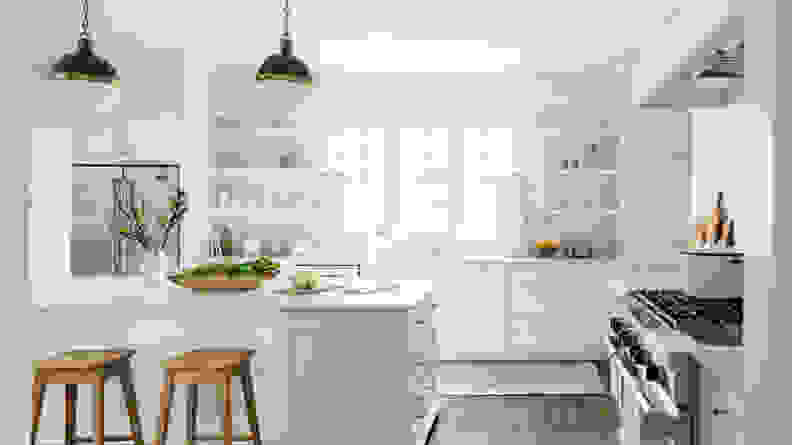 A farmhouse kitchen is the most popular style in America today, and it's simple and comfortable. If you watch Fixer Upper on HGTV, you will recognize farmhouse style at a glance.
Materials
You might see all or some of these in a farmhouse kitchen:
1. An apron (AKA farmhouse) sink
2. Stone counters, especially marble or quartz that resembles marble
3. Open shelving
4. Beadboard
5. Mason jars
6. A really great range, and possibly, a column refrigerator
7. Reclaimed or weathered wood
8. Country accessories
9. Barn doors
10. Shiplap (maybe)
Transitional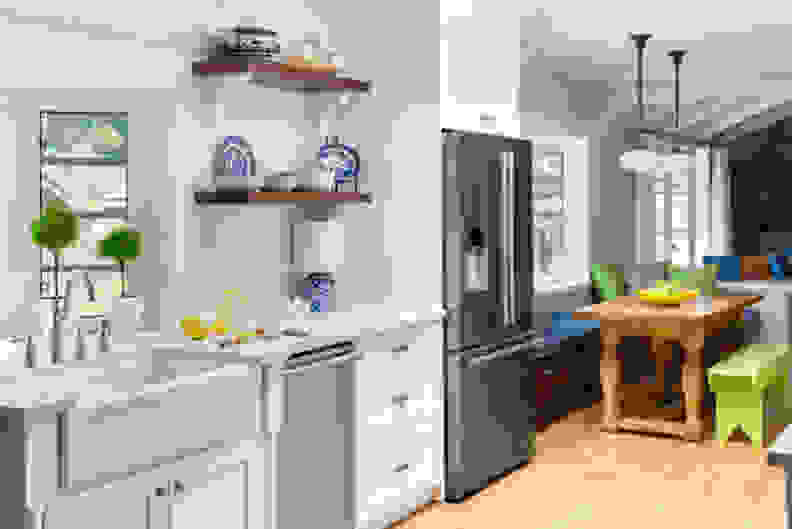 A transitional kitchen design falls right in between contemporary and traditional styles. It can be the perfect blend of old and new, timeless, and unfussy. Depending on where you live, a clean-lined, classic transitional kitchen might even attract homebuyers, when it's time to sell.
Materials
You might see all or some of these in a transitional kitchen:
1. Shaker cabinetry
2. Neutral colors, with white, black, and gray predominating
3. Pale quartz or dark, solid-color granite countertops
4. Subway tile backsplash
5. High-end appliances
6. Stainless steel appliances
7. Streamlined fixtures
8. Mixed metal lighting and hardware
9. Hardwood floors
Contemporary
Sleek and open, contemporary kitchens often have an artsy look. The design is minimalist, clean, and never cluttered. Linear patterns and big contrasts characterize the style.
Materials
You might see all or some of these in a contemporary kitchen:
1. Frameless black, white, or wood cabinetry
2. Flat-panel doors
3. High end, smart stainless steel appliances (with induction cooktops on the rise)
4. Quartz countertops, with statuary marble up-and-coming
5. Lots of metal
6. Open shelving
7. Stone or porcelain backsplash tiles
8. Stone or hardwood flooring
9. A pop of bright color on the island
Traditional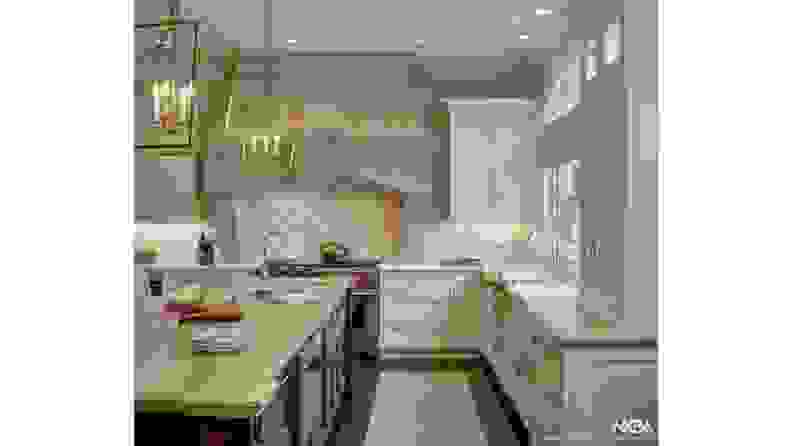 Traditional doesn't have to mean old school, but a traditional kitchen generally has more detail and looks more ornate than a modern kitchen. Design is sophisticated and never trendy. Period pieces customize the space. These types of kitchens look best when they have windows with attractive outdoor views.
Materials
You might see all or some of these in a traditional kitchen:
1. Stained or glazed raised panel cabinetry
2. Fancy hardware on drawers and doors
3. Muted colors
4. Crown molding
5. An undermount sink
6. High-end appliances
7. Details on the faucet
8. A wooden table or island
9. Ceramic or porcelain tile floors
Other styles
You may feel a pull to the mid-century modern look, which still popular, or own a little vacation home crying out for a cottage kitchen. Kitchen design is emotional, as well as practical. A kitchen designer can guide you toward making the right choices in whatever style you're drawn to. That brings us to…
What style do you like best?
Just because you are attracted to a certain kitchen style, doesn't mean it's the best choice for your place. You always have to keep the existing style of your home in context. Farmhouse style can work beautifully in rural and suburban homes, but it doesn't work as well, for example, in contemporary high-rise condos.
When you're deciding on the best style of kitchen for your home, be very practical. Think about the function, the space, the light, and the flow. If you're still not sure what style you want in a kitchen, you can take an online quiz at Cliqstudios.
After I answered the quiz questions, I was amazed at how accurately it pegged my taste as "updated flair on a timeless classic style." The kitchen image it showed me was transitional and very similar to my dream kitchen—just a little nicer, of course.