Home & Garden
The Spanish 'gin tonic' is the ultimate refreshing summer drink—here's how to make one
This twist on the classic gin and tonic is a perfect summer drink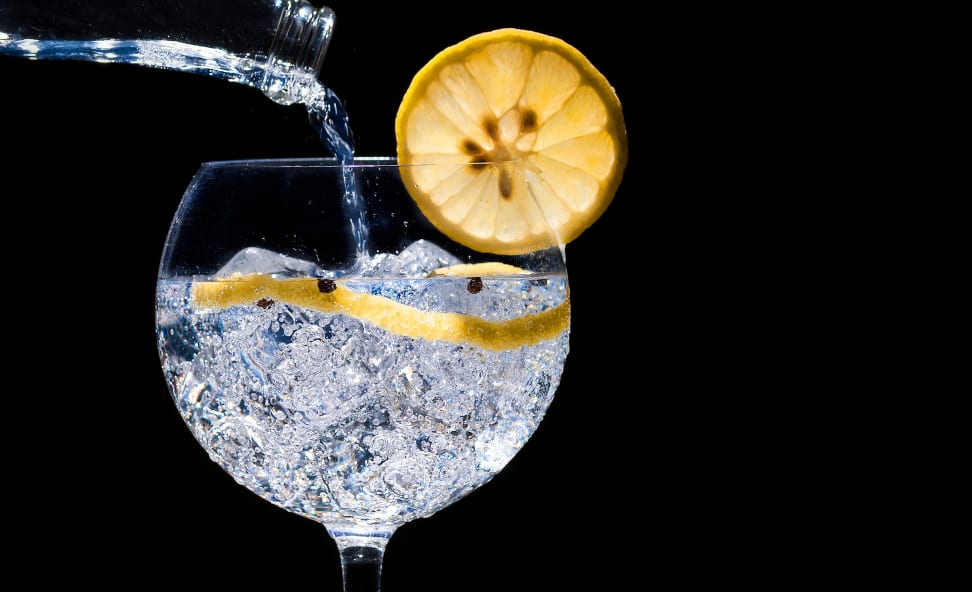 Credit:
If the thought of a gin and tonic brings to mind bitter tastes and fusty hotel bars, you obviously haven't tried the Spanish twist on this classic cocktail.
In Spain, they call it a "gin tonic," and bartenders have poured new life into the drink by paying attention to detail, mixing in aromatics, fruits, and infusions. On a recent trip across Spain, I found gin tonics everywhere—from upscale restaurants to neighborhood bars. Even grocery stores sold kits for making them at home.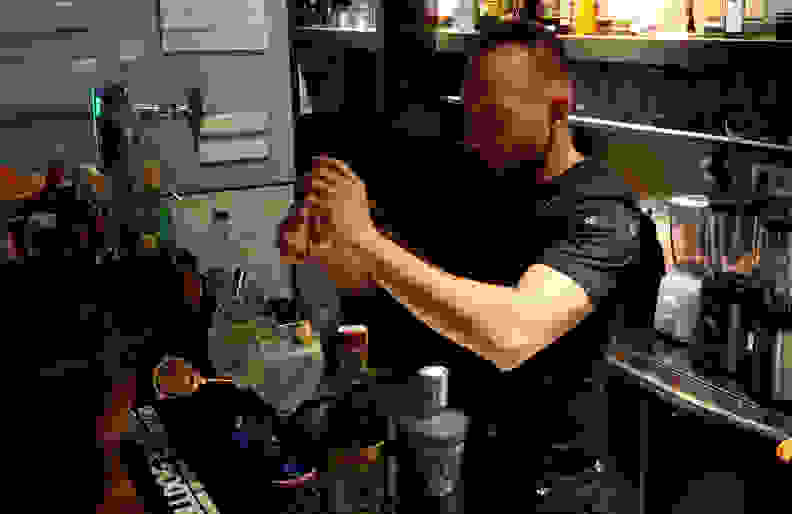 "It used to be a classic drink that nobody drank," said Antonio Garrido Dominguez, the owner of Sambhad, a popular watering hole in Madrid's trendy Malasaña district. "Now it's a lifestyle."
In the 13 years he's owned the bar, he's seen gin tonics explode in popularity across Spain. Today, it's the most popular summer drink from Barcelona to Ibiza—and, after sampling more than a few, I can attest to the fact it's a perfect refresher on a scorching summer day.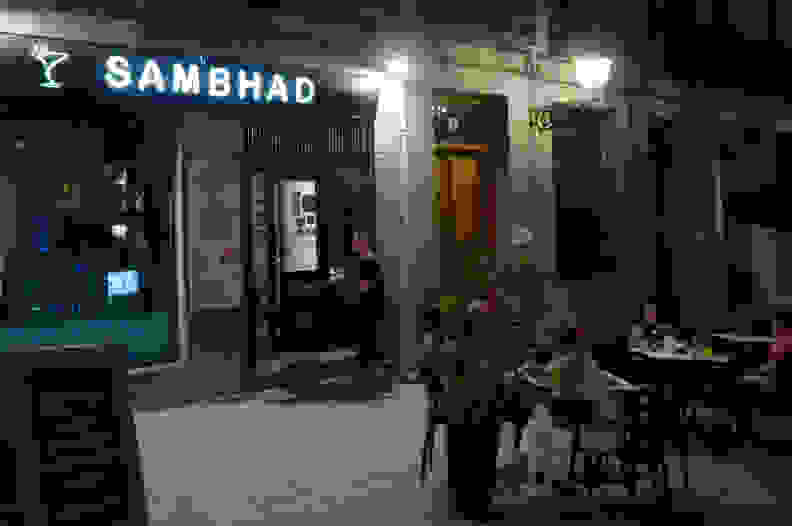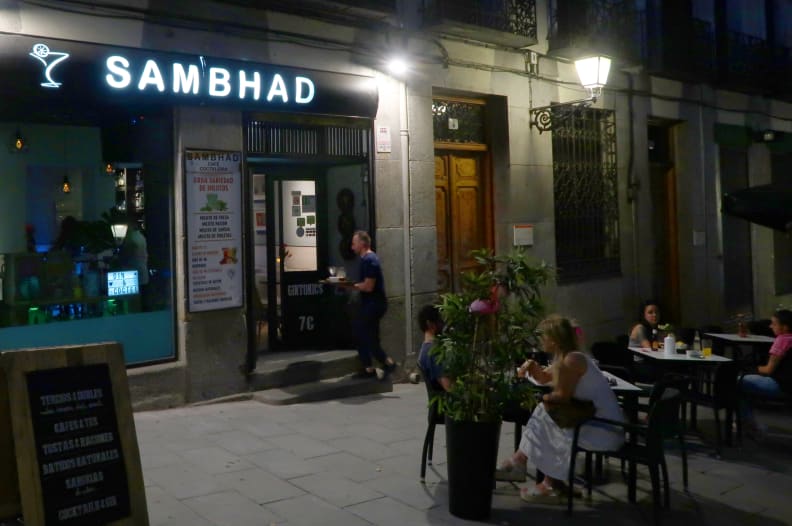 I wanted to bring the taste of my vacation back home with me, so I asked Garrido for some tips on making a perfect Spanish gin tonic. Here's what I learned.
What you need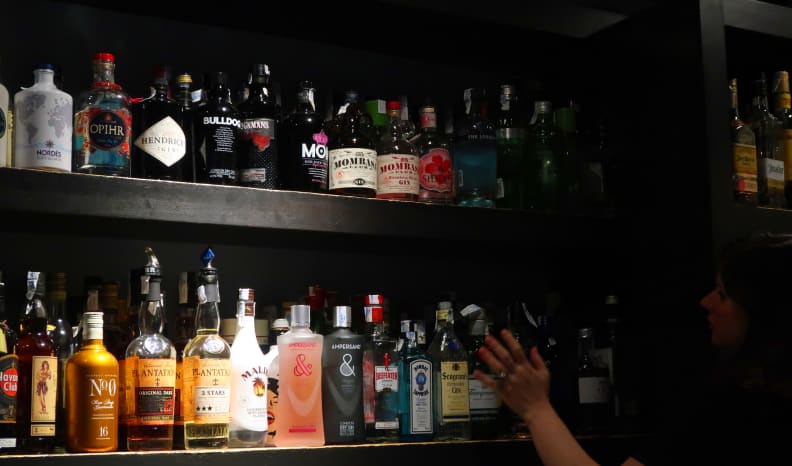 A good goblet: In the U.S., gin and tonics are traditionally served in rocks or highball glasses. In Spain, the stemware of choice is a large goblet—sold here as a sangria glass, "balloon glass," or large wine glass, like this affordable 22 oz. set. "That's so you can see the bubbles, and get your nose in the glass—so you can get the smell and the taste," Garrido said.
The right gin: Explore the world beyond Beefeater, Tanqueray, and Hendricks. "There are dry gins, fruity gins, herbal gins, and really strong ones," Garrido said. Strawberry gin is currently popular in Spain, but you should find a gin that matches your own taste preferences.
The right tonic, too: Like most bartenders, Garrido swears by Fever Tree. If you can't find Fever Tree at your local liquor store, Amazon sells an 8 pack for $24.
Botanicals, herbs, and infusions: The big difference between an American G&T and a Spanish gin tonic is the addition of other ingredients. Dropping a few red or black peppercorns or some cardamom directly into the glass can bring out the flavors of a dry gin, and grapes can enhance a fruity gin. You can infuse gin with sage or mint for a more herbal flavor, too. What you choose to add depends on your own tastes and the flavors of the gin. "Aromatics kits" like this one are sold in grocery stores all over Spain, and they're a great way to get started.
A spoon and a knife: To get good bubbles, you have to start with the pour. Letting tonic flow over a basic bar spoon—like this $5 one—helps preserve its carbonation. Also, instead of adding a wedge of a citrus fruit, use the zest or peel instead. The pith—that white, spongy stuff under the peel—adds bitterness.
How to make the perfect Spanish gin tonic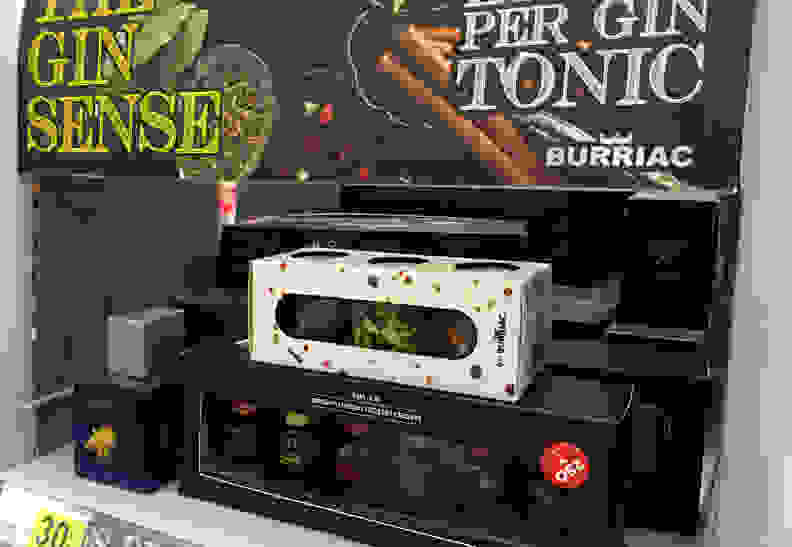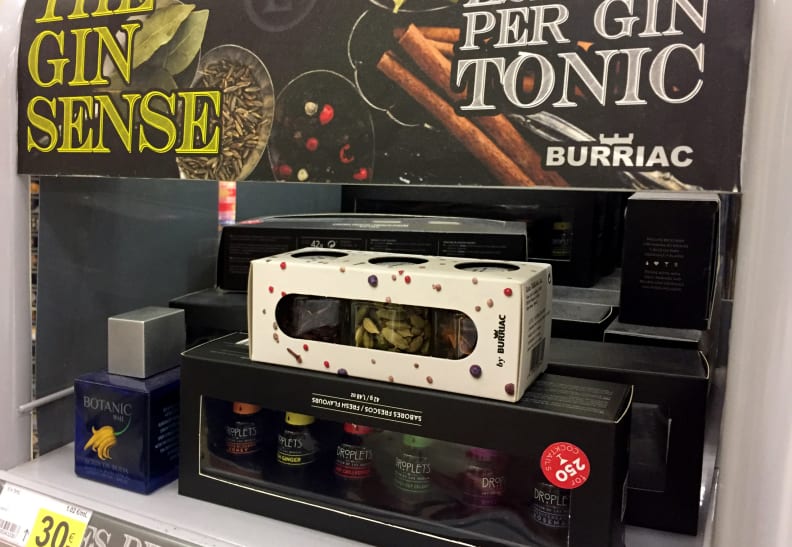 Now that you've got all your supplies, it's time to get mixing. Garrido recommends starting with the basics, then adding additional ingredients until you get the flavor just right. "What you have to do, always, is respect the gin, and the flavors of the gin as it exists," he said.
Chill the goblet first. Fill it with ice, move it around, and pour out any excess water.
Get the perfect gin. Garrido recommends Martin Miller's London Dry Gin for its unique mix of botanicals and citrus flavors.
Cut the peel of a lemon and a lime, and add one peel of each to the ice-filled glass. When cutting the skins of the fruits, make sure to avoid the white pith as it will add bitterness.
Pour a shot (1.7 fl. oz.) of gin over the ice, lemon, and lime.
Fill the rest of the goblet with Fever Tree tonic.
Recipe from Antonio Garrido Dominguez, Sambhad Cocteleria, Madrid