Home & Garden
10 amazing deals from Nordstrom Rack's first spring sale
You won't want to miss this.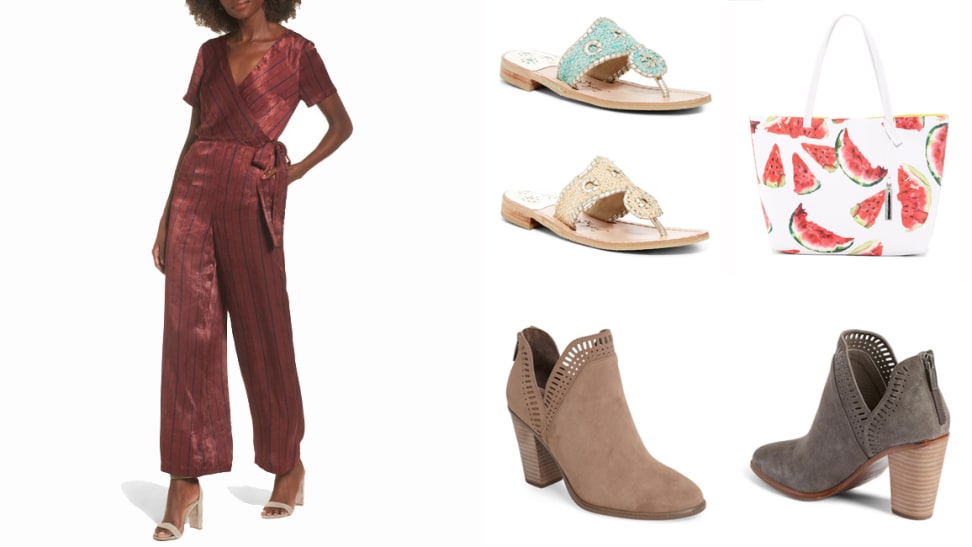 Credit: Nordstrom
Nordstrom Rack just launched its first Clear the Rack sale of the spring season, and we are super excited. This sale features a ton of great items that are perfect for the soon-to-arrive spring weather. The best part is that it runs now through April 1, giving you plenty of time to find something you'll love. However, inventory is always pretty limited during Clear the Rack events, so you might not want to wait too long once you find something perfect.
Whenever Nordstrom or Nordstrom Rack has a sale, I swear production grinds to a halt in our editorial room as our employees comb through the website to find the best deals for themselves. This time, I channeled that shopping urge and asked my fashion-loving coworkers to share their favorites with our readers so you can all get in on the online shopping extravaganza. Here are our 10 favorite pieces.
Editor's note: Many of these products are almost out of stock and/or have limited size and color options.
1. This stunning satin jumpsuit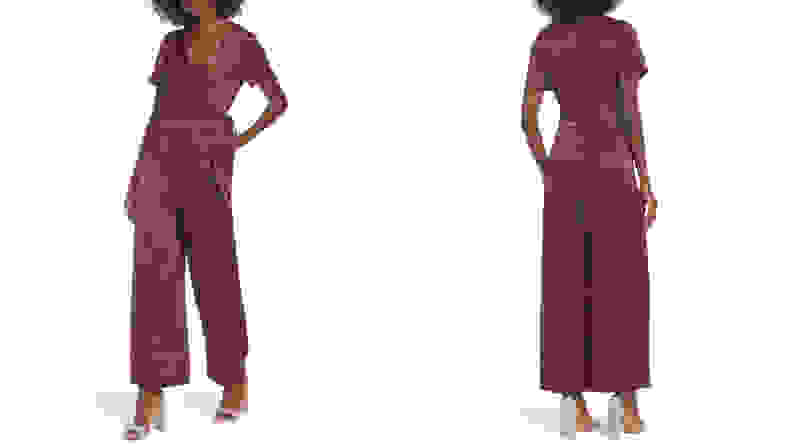 At least three of the ladies in my office already bought this gorgeous garment.
Get the J.O.A. Stripe Jumpsuit for $26.23 (Originally $93)
2. These too-cute sandals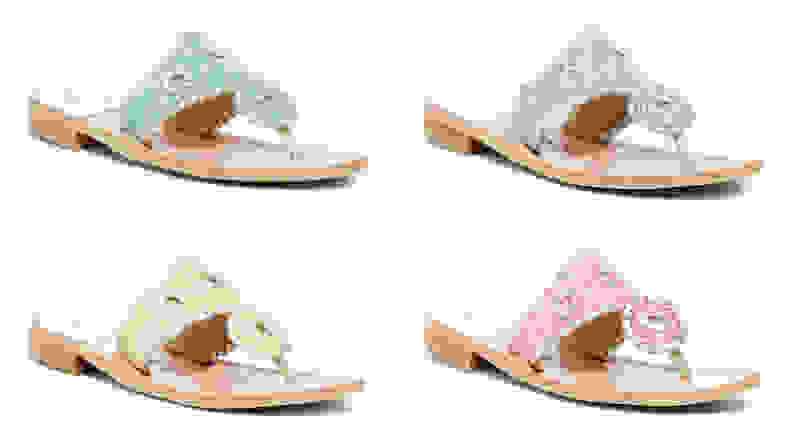 You really can't go wrong with this classic look. And all four colors are still in stock!
Get the Jack Rogers Genevieve Thong Sandal for $41.40 (Originally $138)
3. This comfy tee for men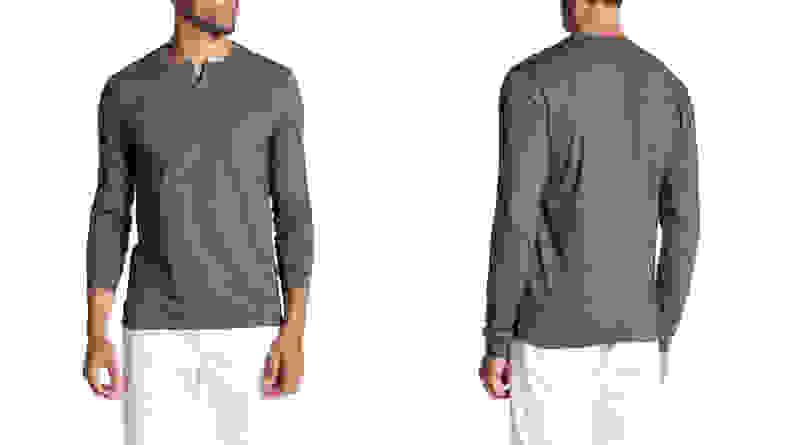 The long-sleeve tee is a must for that unpredictable spring weather, and this color never goes out of style.
Get the Public Opinion Split Neck Long Sleeve Tee for $6.74 (Originally $14.96)
4. This cozy cape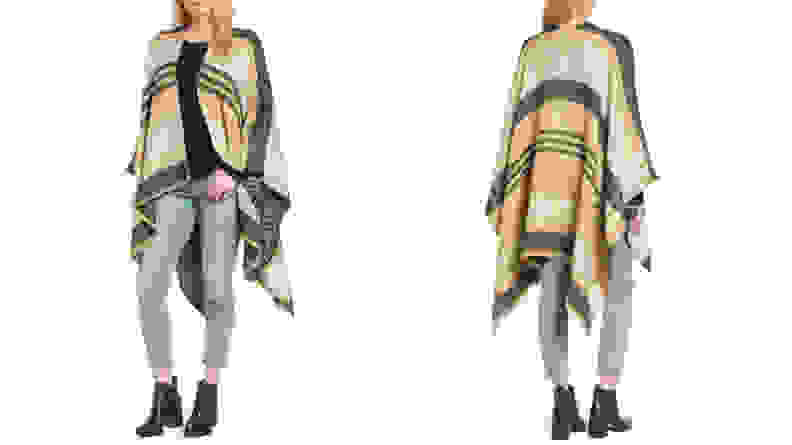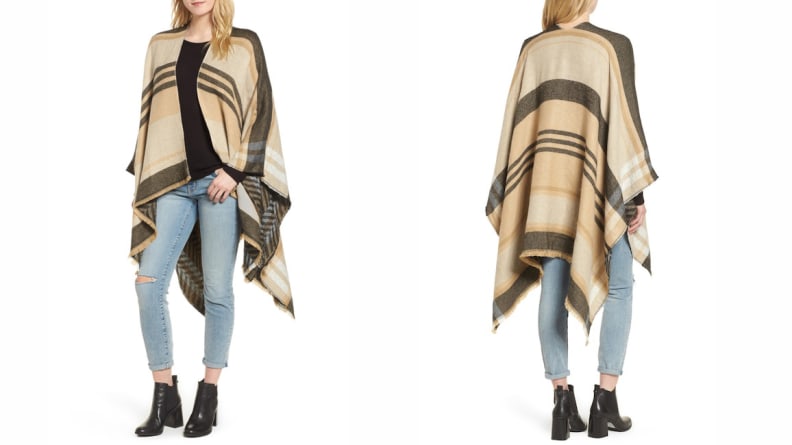 Not only is this perfect for any season, but it's under $10. Why wouldn't you add this to your wardrobe?
Get the BP. Stripe Woven Cape for $7.48 (Originally $9.97)
5. These ever-popular booties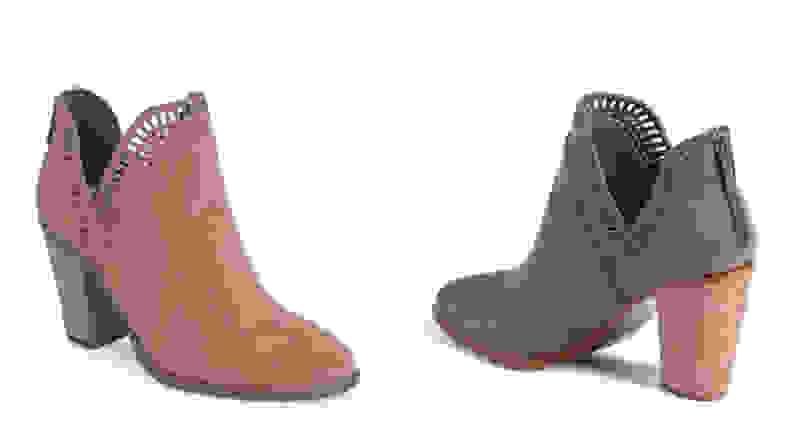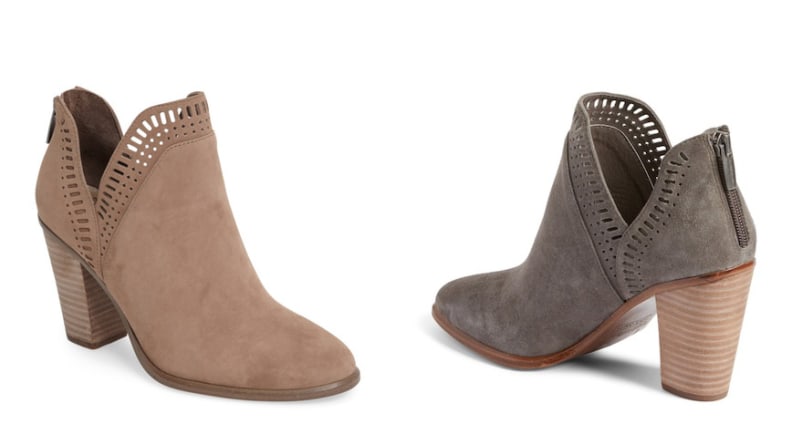 A good pair of booties is key in any fashionista's closet, especially when you can save over $100 to get your own pair.
Get the Vince Camuto Fileana Split Shaft Bootie for $44.99 (Originally $149.95)
6. This eye-catching pullover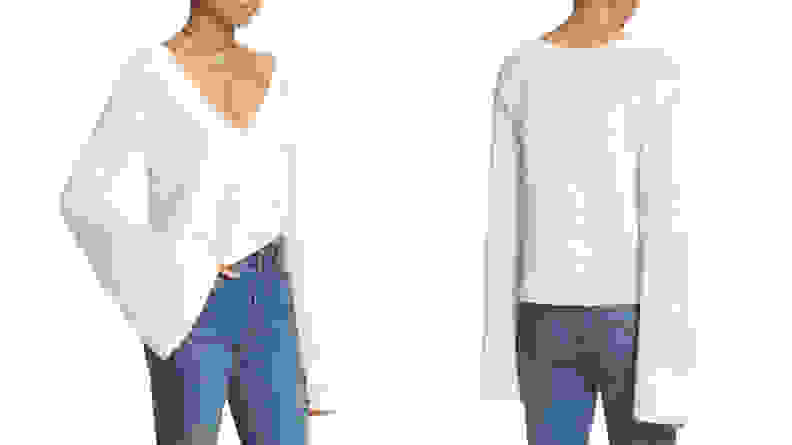 If you love statement sleeves, you need this top. There are only a few left though, so get one while you can.
Get the Free People Starman V-Neck Rib Bell Sleeve Knit Pullover for $22.49 (Originally $44.97)
7. This stylish but warm coat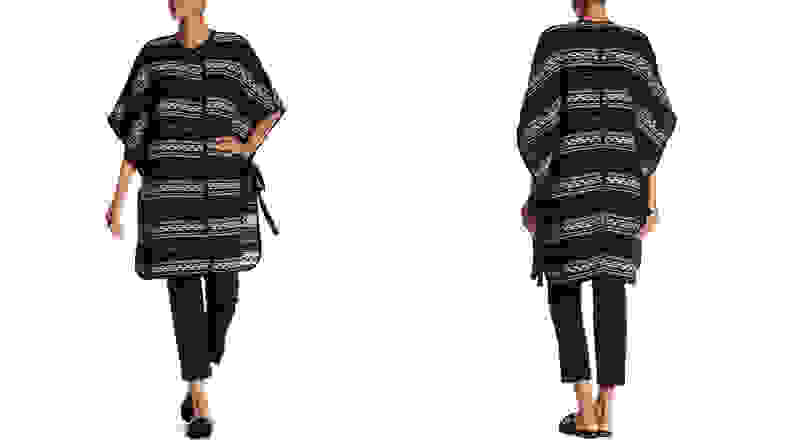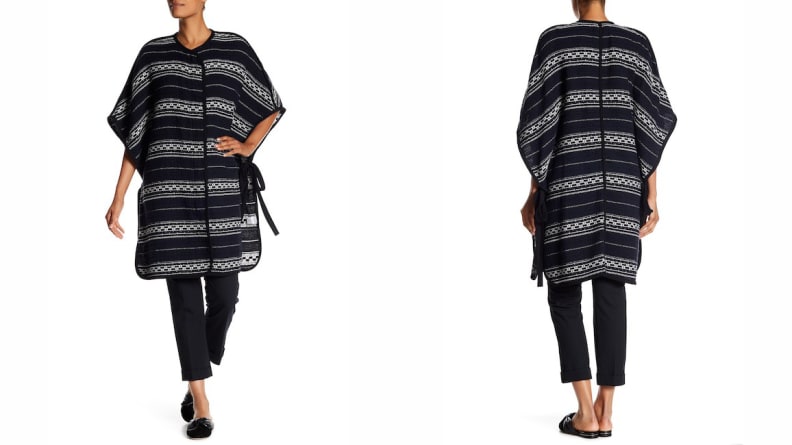 This poncho-style coat is perfect for chilly spring evenings. Just imagine yourself sitting by a backyard fire wrapped in this thing.
Get the A.L.C. Chance Coat for $136.13 (Originally $726)
8. These fall favorite boots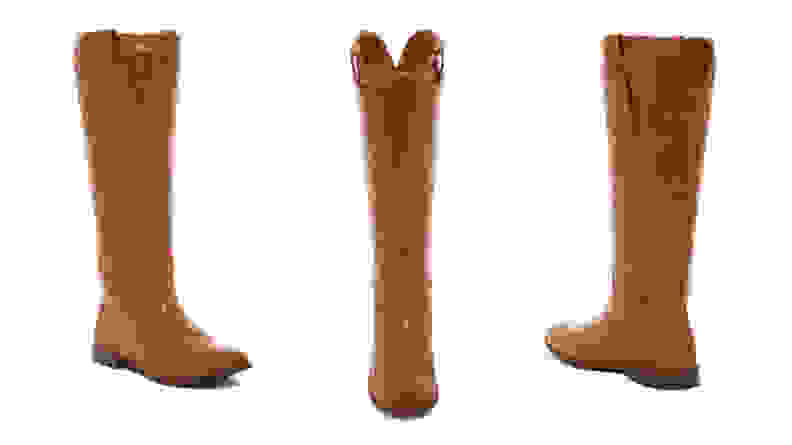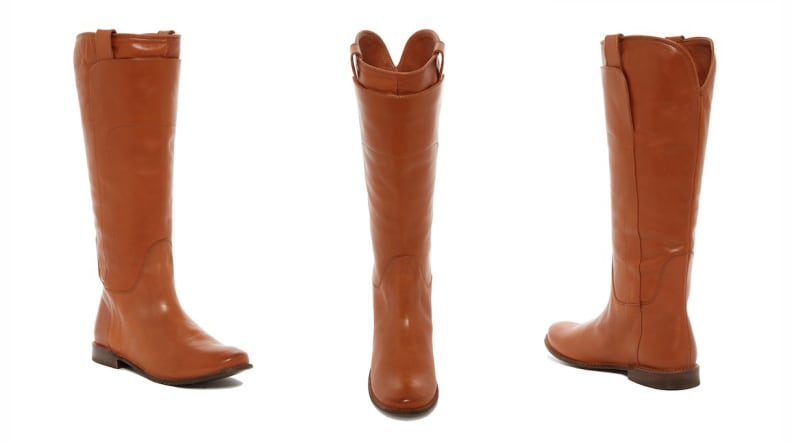 A good pair of Frye boots can last you years. And while this style might be better suited for fall, this price is too perfect to pass up.
Get the Frye Paige Tall Riding Boot for $98.54 (Originally $398)
9. This classic cardigan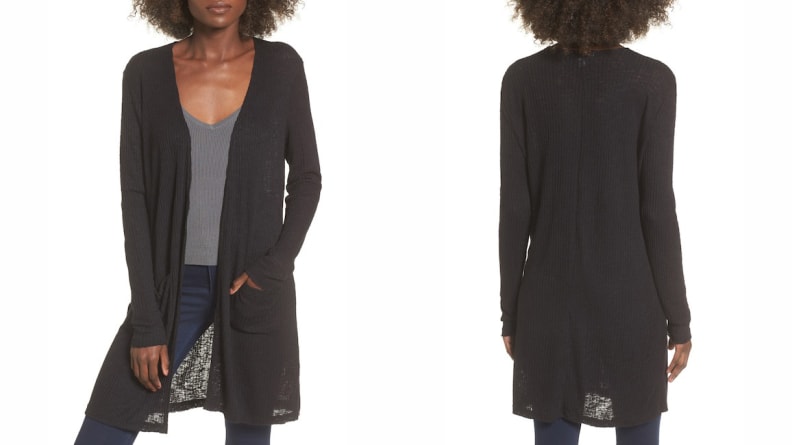 A good basic cardigan is great to have no matter your style. You can dress it up or down, and it'll help you transition to warmer weather comfortably.
Get the BP. Ribbed Knit Cardigan for $7.48 (Originally $23.40)
10. This irresistible summery tote bag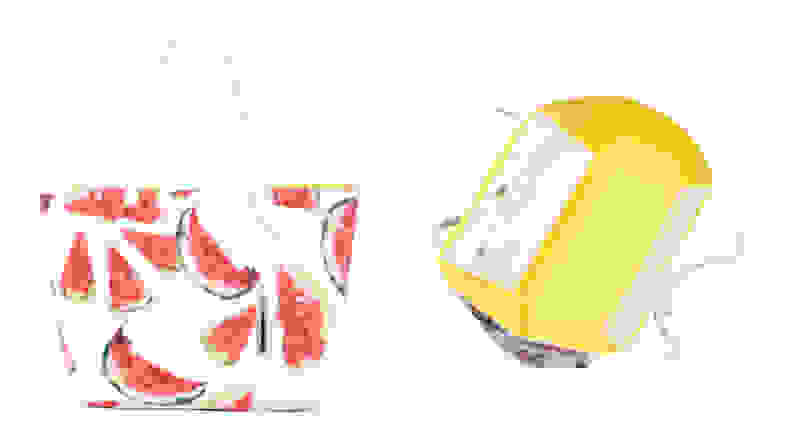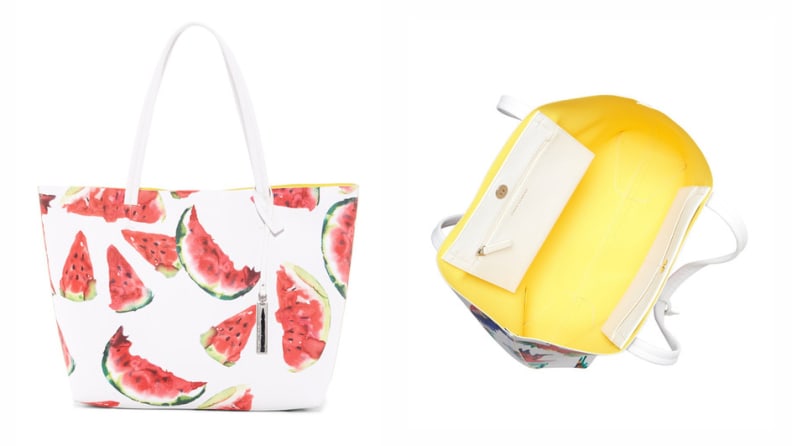 I cannot get over this watermelon print. And the yellow lining is such a fun, trendy burst of color. Excuse me while I buy this bag before you.
Get the Vince Camuto Maro Tote Bag for $38.85 (Originally $148)
Prices are accurate at the time of publication, but may change over time.