Home & Garden
These new products for women will make 2018 so much better
Aunt Flow won't stand a chance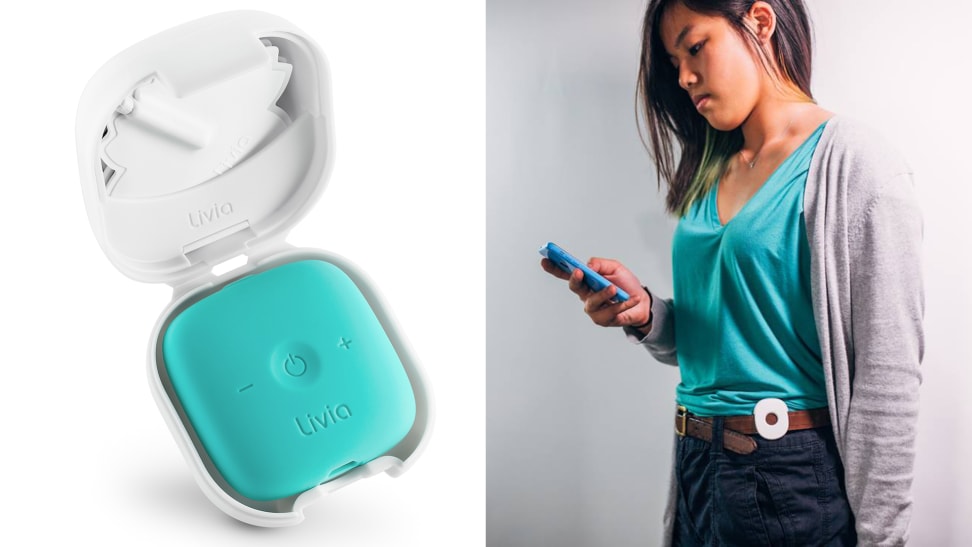 Credit: Reviewed.com / Jeremy Stamas
Whether it's light cramps or crippling pain, periods can be a miserable experience. Even though women have been dealing with the crimson river since the beginning of time, periods are still stigmatized. Well, I say it's time to change the narrative. Thanks to advances in technology, period products are now a thing and I'm so here for it.
From underwear that absorbs period blood to a collapsible moon cup, these products are really cool and beneficial. While they won't make your problems disappear completely, they'll provide at least some relief. So, without further ado, here are the five best period products every woman needs in her life:
1. Leak-proof underwear that absorbs up to two tampons' worth of blood
Out of tampons? No problem! This underwear from THINX can be used as a backup on your heaviest days. Here's how it works: the top layer fights off bacteria and absorbs period blood into the thin layer beneath it. While the Hiphugger panties are ideal for heavy days, as it offers full coverage, for lighter days, you may want to go with Sport or Cheeky. The best part about them is that they're reusable, which will save you a good amount of money in the long run. The underwear can cost anywhere from $32 to $39.
2. A tampon that has Bluetooth connectivity
my.Flow is a Bluetooth-connected tampon that tells you how full it is. Yeah, it's absurd, I know. The idea is to prevent embarrassing leaks and, more importantly, toxic shock syndrome, which is a life-threatening complication.
The process itself is straightforward enough. Just fasten the wearable to your underwear or waistband, insert the tampon like you normally would, and connect the tampon string to the wearable. You can then check the app to see how full the tampon is.
If you're not so keen on shoving circuitry up your moon door, don't worry, the tampons contain no electronic bits. While I'm all about ending the stigma surrounding periods, I'm a little skeptical of this product. I'm not a fan of a device that connects to a tampon string.
my.Flow is still in development, check here for more info
3. A subscription box that delivers tampons right to your door
I'm easily charmed by subscription boxes, so please excuse me while I gush. MyLola is a neat subscription service that delivers tampons and other feminine care products right to your door. You can sign up for either monthly or bimonthly service and standard shipping is free. These products are made with organic cotton, too, meaning no toxins or fragrances. Depending on how you want to build your subscription box, prices range from $10 to $27.
Get 15% off of your first order with code FIRST15 in your cart
4. A cute device that zaps away menstrual cramps
If your hot water bottle isn't doing it for you, you may want to give Livia a try. It's a wearable gadget uses a mild electrical current to alleviate pain—and it actually worked when I tried it. Just stick the flower-shaped electrodes to your abdomen, clip the Livia device to your waistband, and turn it on. The electric pulses stimulate your nerves and disrupt pain signals. It retails for $158 and is cute as hell.
5. A menstrual cup that collapses flat into a protective case
Made of medical-grade silicone, the Lily Cup Compact is the first menstrual cup that collapses flat into a protective case. Not only is the case teeny tiny, it looks just like a mint tin, so it's super discreet. It's reusable too, which is really economical. Last but not least, the cup comes in two different sizes. If you've given birth vaginally or have a weak pelvic floor, the recommended size is size B.