Home & Garden
A wedding ring for active couples is finally here
With QALO, you'll never have to take your ring off while working out again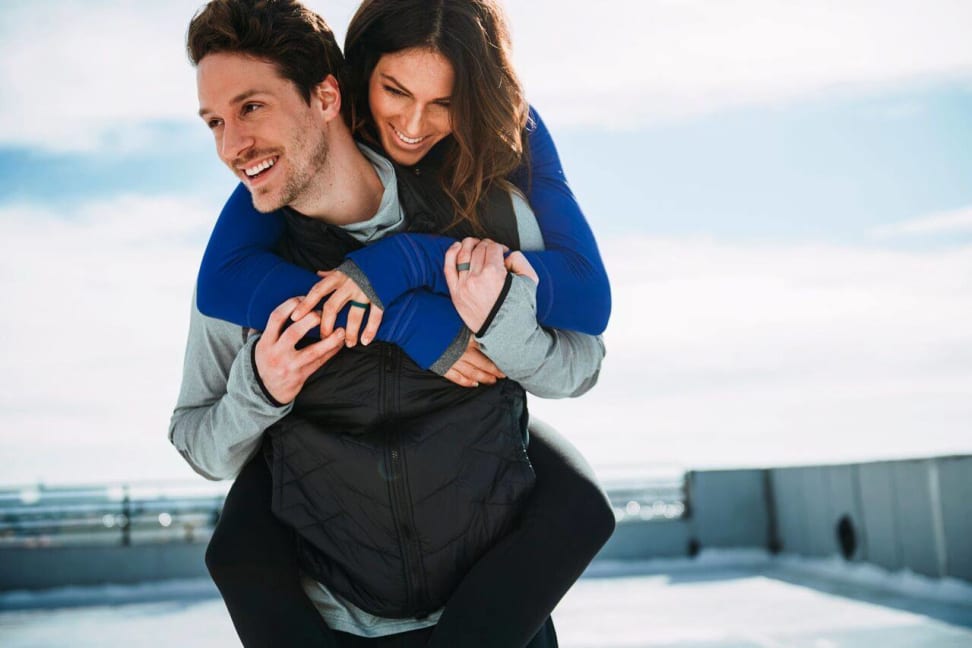 Credit: Qalo
It's not easy finding the perfect wedding band—and I should know. I'm getting married in a few months, and I still have no idea what I want. Should I go with titanium or platinum? What's the strongest metal available?
For a time, I even considered getting dinosaur bone wedding bands (yeah, they exist!), but it turns out that rings inlaid with 65 million-year-old bones cost a pretty penny.
With so many options out there, it can be hard to narrow it down. That said, if you're seeking something unique and affordable, you might want to check out these silicone wedding bands.
Introducing QALO rings. These silicone wedding bands are durable, lightweight, and comfortable. From plum purple to fuchsia pink, these rings are available in all kinds of fun, vibrant shades. They're great for outdoorsy couples or, if you're like me, someone who's looking for an alternative to the traditional gold band.
You can purchase these rings on QALO or Amazon. Most of the women's rings are about $19. If you'd like to get more than one band, they have reasonably priced bundles too.
Related Video