Home & Garden
Americans can now buy Cuban coffee, and it's delicious
The first Cuban coffee sold here in 62 years breaks new grounds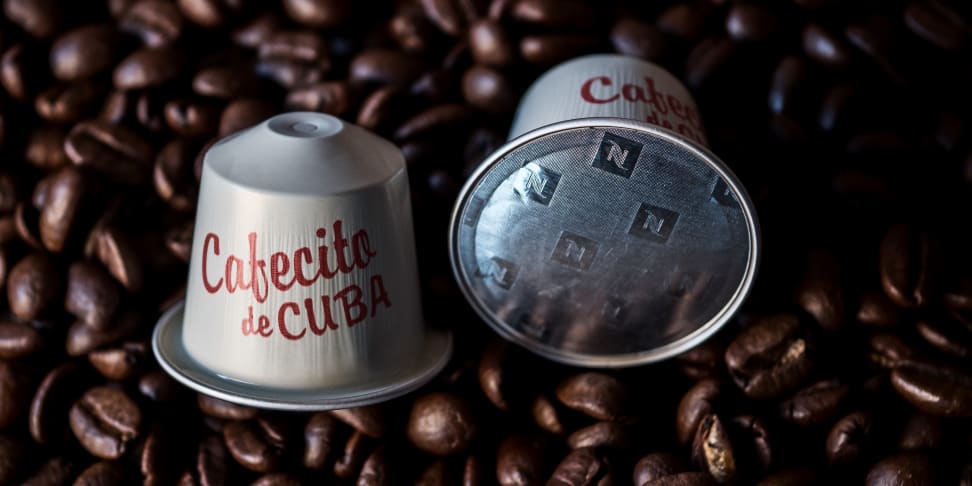 Credit:
A few months after Nestle announced that it would become the first major company to sell Cuban coffee in the U.S., it finally hit store shelves.
Naturally, I had to try it.
Yes, Cuban coffee has a reputation for deliciousness. But this brew also has a strong aftertaste of forbidden fruit: After all, these fine grounds used to be grounds for a fine.
Nestle's move to sell the Cafecito de Cuba blend quickly followed President Obama's easing of trade restrictions on Cuban goods, and it marks the first time since 1962 that Cuban coffee has been sold in the U.S.
It's not, however, the first time I've tried Cuban coffee. Back in 2003, I took a university research trip to Pinar del Río and had one truly unforgettable first cup.
He had roasted and brewed it over an open fire, with water from a local stream. It was absolutely delicious.
While learning about local public health initiatives, our group met with a local farmer who invited us into his home. While we talked, he served us the coffee he had grown on his own land. He had roasted and brewed it over an open fire, with water from a local stream. It was absolutely delicious.
My second cup, however, was considerably different. Like all single-serve coffees, Cafecito de Cuba is about as far removed from the farm as you can get. It's exclusively available in sealed pods that fit Nespresso OriginalLine brewers, and the coffee itself is blended and roasted in Europe.
Still, the grounds are grown in Cuba—largely by independent farmers like the one I met, who sell their coffee to the Cuban government for export.
So, how does it taste? Not bad at all. I found it to be quite rich, but drinkable. The crema—the small layer of foam that sits on top of espresso—was thicker than other Nespresso blends, which gave the coffee a certain robustness.
Each sip was a mouthful of taste. Nestle claims its Cafecito de Cuba has notes of smoky wood and tobacco, and I noticed it was far less bitter than other Nespresso blends.
Unfortunately, it was also one of the priciest cups of coffee I've ever made at home.
The Communist slogans plastered on billboards throughout Havana stand in stark contrast to the $12.50 Nestle charges for a sleeve of 10 coffee capsules. Even worse, online orders from the Nespresso store require a minimum purchase of five sleeves. With $6.95 for shipping, I ended up spending a total of $69.45. Amazon resellers mark it up to cost even more.
Cafecito de Cuba is obviously marketed to a nostalgic bourgeoisie, as the proletariat would surely prefer plain drip coffee. But if you want to be the first on your Bloc to try Cuban coffee, that's the price you'll have to pay—at least, until a competitor seizes the beans of production.