Home & Garden
Camp comfortably this summer with up to 61% off camping gear
Camping should be fun and relaxing, not uncomfortable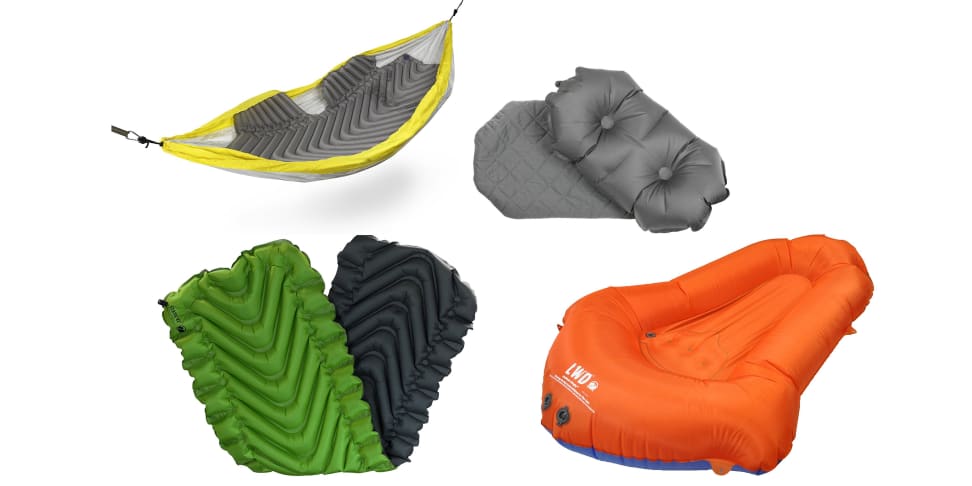 Credit: Klymit
Camping is an American tradition for families and hiking enthusiasts alike. Getting away from the rat race, cell service, and the internet to surround yourself with nature is refreshing and relaxing. Well, "relaxing" is relative if you're sleeping on the hard, unforgiving ground. But you don't have to suffer while you sleep under the stars this summer.
Today's Amazon Deal of the Day is perfect for anyone gearing up for a trip to the wilderness. There are discounts of 26-61% on camping gear like backpacks, insulated sleeping pads, inflatable rafts, sleeping bags and pillows, and even a hammock. And everything on this list has 4- to 5-star ratings.
Here are a few of the deals that caught our eyes:
• Klymit Luxe Inflatable Pillow—$29.99 (SAVE 25%)
• Klymit Static V Lightweight Sleeping Pad—$38.99 (SAVE 35%)
• Klymit Static V Inflatable Sleeping Pad—$39.99 (SAVE 43%)
• Klymit Double V Lightweight Sleeping Pad for Two—$67.99 (SAVE 61%)
• Klymit Hammock V Sleeping Pad—$104.25 (SAVE 26%)
• Klymit LiteWare Dinghy Packraft—$106.99 (SAVE 52%)
Whether you're planning to hike the Appalachian Trail or you're heading to a campground with indoor plumbing nearby, camping usually requires a lot of gear. That means a full car (or a heavy pack). We love that these products are all super lightweight without sacrificing quality, making them perfect for any outdoor adventures this summer.
Prices are accurate at the time this article was published, but may change over time.