Home & Garden
Join the dark side every morning with this R2-D2 coffee press
Beep bop boop beep.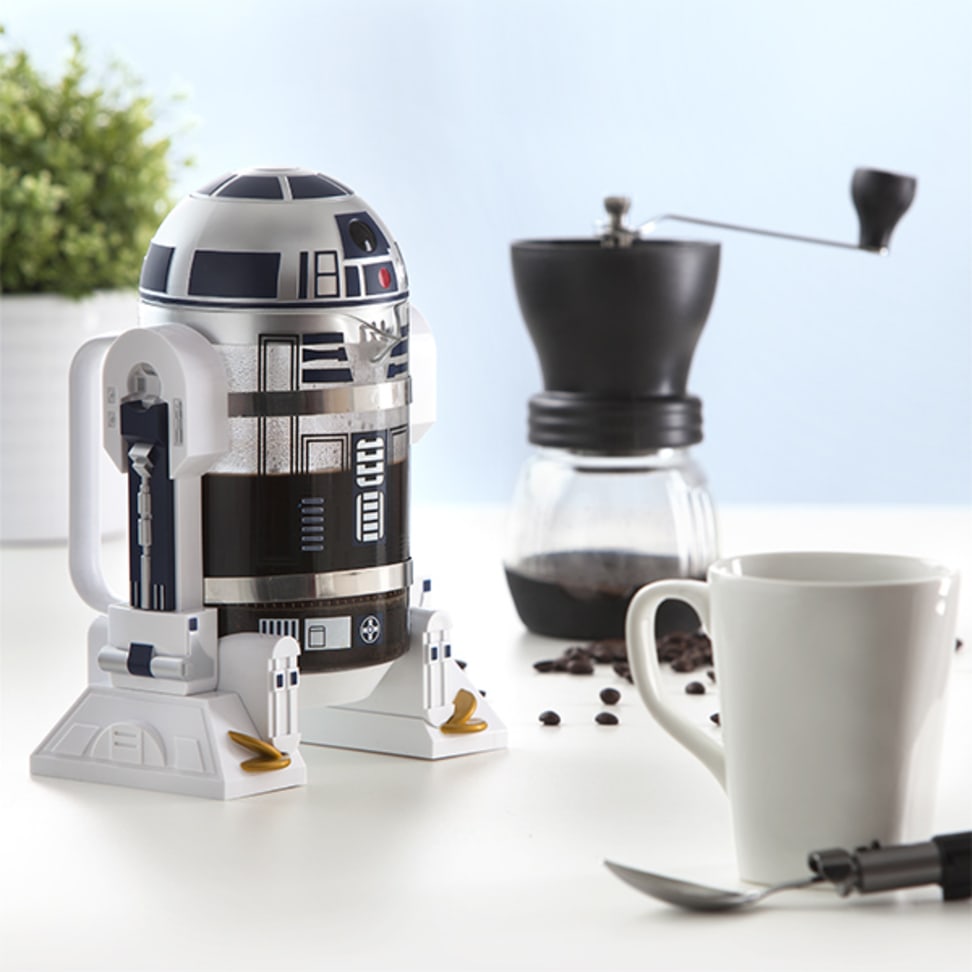 Credit: ThinkGeek
There are two things in this world that fill me with pure joy. You know what those are? A scrumptious cup of coffee and charming robots with big personalities. This coffee press is a combination of those two things, which is so exciting I can hardly handle it. I guess you can have it all!
ThinkGeek, the go-to store for nerdy merchandise, is releasing a Star Wars R2-D2 Coffee Press in early November. This kitchen tool serves up to four cups of hot coffee and it's designed to resemble R2-D2, the feistiest droid in existence. I'm a huge Star Wars fan, so I'm all for decking out my kitchen in science fiction themed gizmos and doodads. It also helps that I like coffee, especially when I grind my own beans. Mmm. Delicious.
This coffee maker is currently available for pre-order at a reasonable price of $39.99. It's dishwasher safe, but not microwave safe, so don't go placing it atop the twirling glass disc of death. ThinkGeek only allows you to buy two of them per purchase, so make sure you get your order in!