Home & Garden
Get rid of your old, sagging air mattress—this one's only $35 right now
Your guests won't have to wake up on the floor anymore.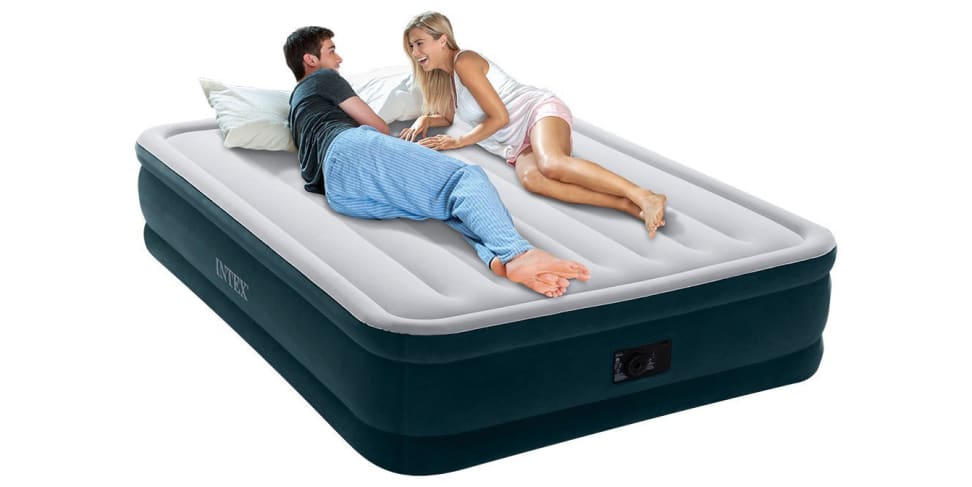 Credit:
If you've ever slept on an air mattress, you know how comfy they can be when you first lie down. But you also know the pain and sorrow of waking up in the middle of the night because you've sunk to the floor.
Air mattresses are precarious, and as much as we'd love them to, they don't last forever. They get tiny holes from playful pets, suffer from just general wear and tear, and often the seal on the air valve doesn't seal quite as well as it used to. Whatever the reason your air mattress isn't what it used to be, this is a great time to replace it.
The best Amazon Deal of the Day for Monday, July 24, is on the Intex Dura-Beam queen-sized air mattress, which typically costs $46.50. Right now, however, you can get it for $34.99, the lowest price it's ever been. Sure, spending nearly $50 to replace something that may not get used all that often might seem a bit unnecessary, but $35 is a great deal on an air mattress like this. Others like it can cost anywhere from $50 to over $100.
What we love most about this is the height—fully inflated, it stands at 16 inches tall. Most basic air mattresses don't even clear a foot, which is not fun to climb out of in the morning, especially if you slept the whole night dealing with air mattress slump. This air mattress also has a built-in electrical pump for fast, easy inflation. You won't have to worry about tracking down the air pump every time you have overnight guests.
Prices are accurate at the time this article was published, but may change over time.