Home & Garden
Hands-on with the Nima smart gluten tester
This tester shows what has wheat, and what's safe to eat.
Credit: Nima
For those with gluten allergies, a pot luck dinner or new restaurant can be a real gamble. A new startup aims to take some of the worry out of eating unfamiliar foods with an easy-to-use gluten test.
Called Nima, it's a rechargeable triangular device that can fit in a purse or bag. Although it might look magic, the concept relies on good, old-fashioned science—but puts it in a sleek, smart package.
We first heard about Nima almost exactly two years ago, when the MIT-spinoff company was called 6SensorLabs.
Now, the final product is ready—and it'll be available from retailers soon.
We got to spend some time with Nima on the show floor at the Smart Kitchen Summit, a Seattle event that brings together tech leaders, foodies, and investors looking for the next "big thing" in food. The folks representing Nima even gave us a demo, and proved that the coconut shrimp hors d'oeuvres contained gluten.
From the looks of it, there was a great deal of interest in the device; many attendees even told personal stories of how they or their family members encountered unexpected allergens at restaurants or in prepared foods.
To test food, users must put a pea-sized amount of food inside a proprietary test capsule.
Nima's creators have marketed it as a sensor, which might conjure up thoughts of simply pointing the device at a food to see if it contains gluten. In reality, testing food with Nima is more like a taking a pregnancy test than using a metal detector.
To test food, users must put a pea-sized amount of food inside a proprietary test capsule. The capsule uses antibody-based detection to determine whether food contains gluten, which activates a test strip on the outside of the capsule in about two or three minutes.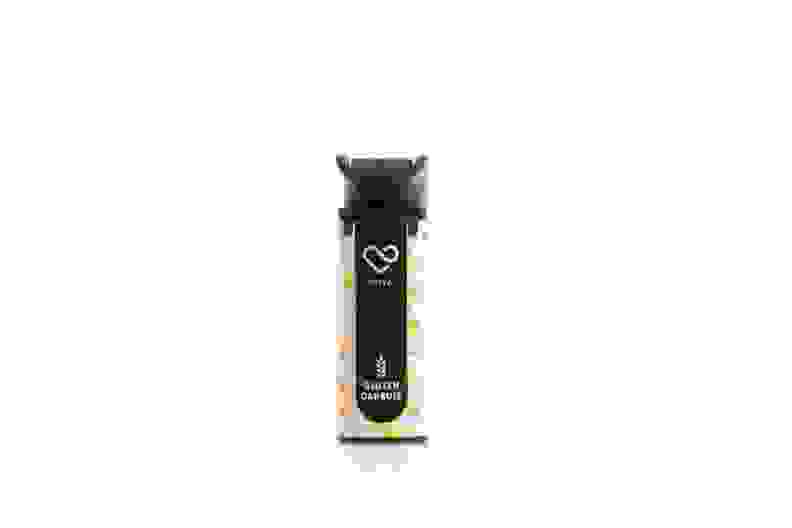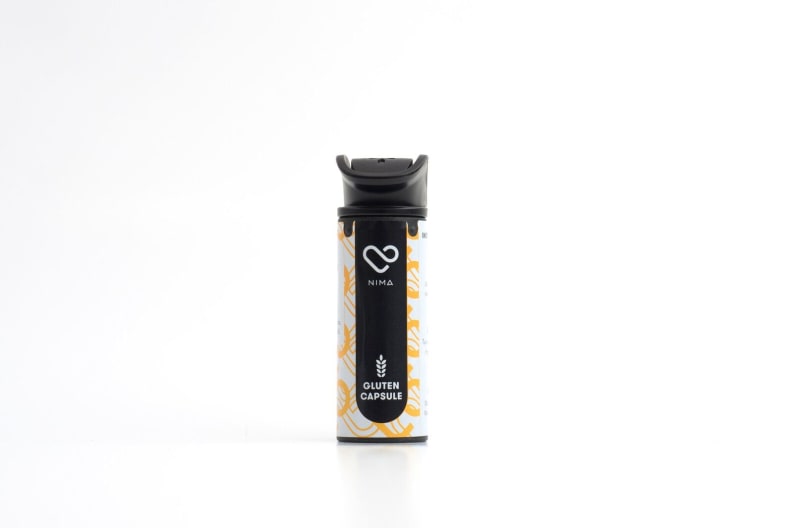 Nima reads the test strip, and a display on the outside of the unit will show a smile if there's less than 20 ppm of gluten in the food—the FDA requirement for labeling something "gluten free"—or a sheaf of wheat if that food is unsafe for celiacs.
The proprietary capsules are not reusable and will cost about $5 each. A representative from Nima told us that the company expects the average user to test food between two and three times a week.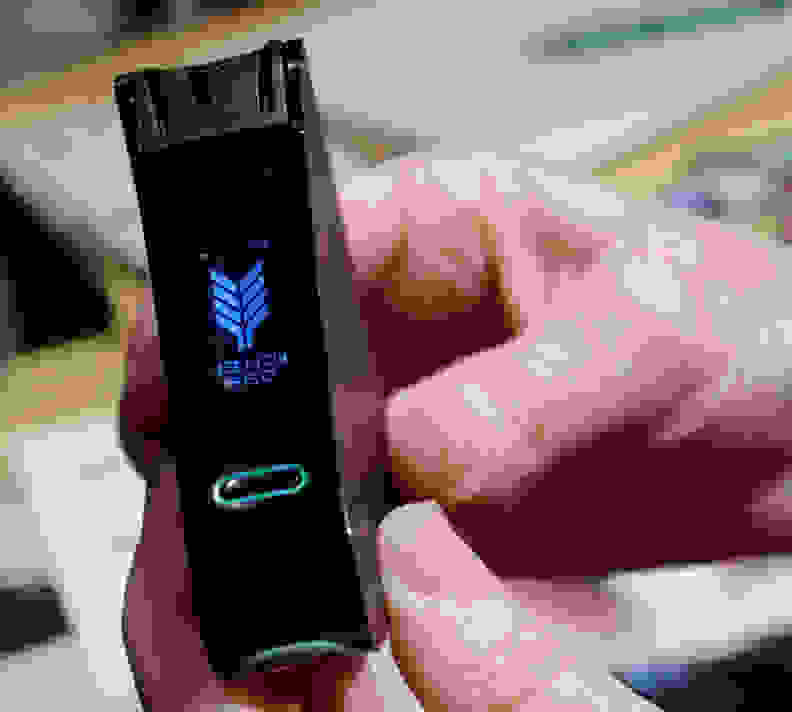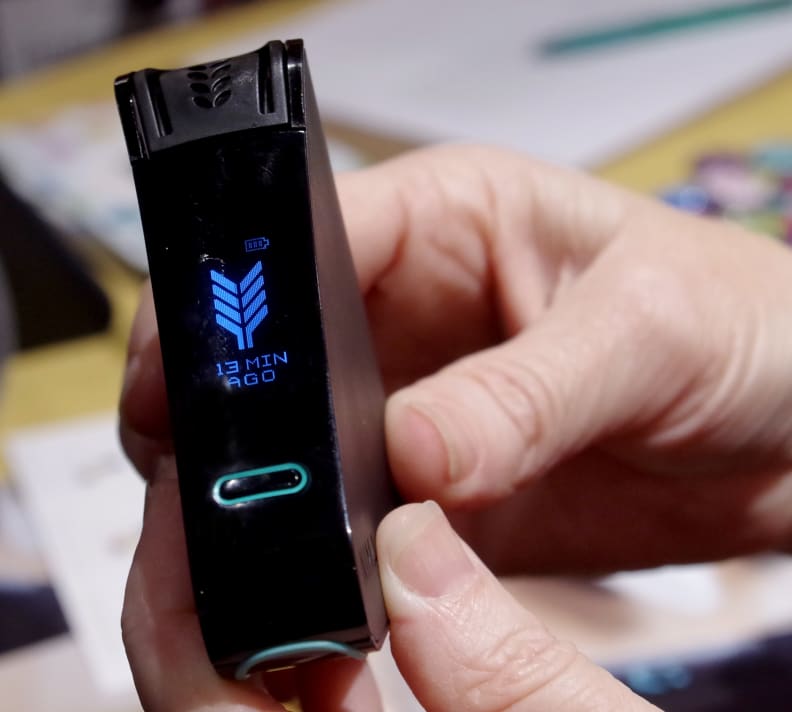 It's a testament to Nima's user-friendly design and marketing buzz that the product gets so much attention. Many other gluten tests—like EZ Gluten and GlutenTox—are already out there, although Nima's scientists claim that its capsules do a better job detecting gluten.
There's also the big benefit of connectivity: An app lets users share test results, which can help crowdsource restaurants and grocery stores where it's safe for celiacs to eat.
The first iteration of Nima goes on sale later this year for $279 including test capsules. It will only be able to detect gluten, but Nima says individual sensors for peanut and milk are coming next year.