Home & Garden
There is now a pop-up tent for adults, so get ready to nap at work
It's the most Swedish thing since meatballs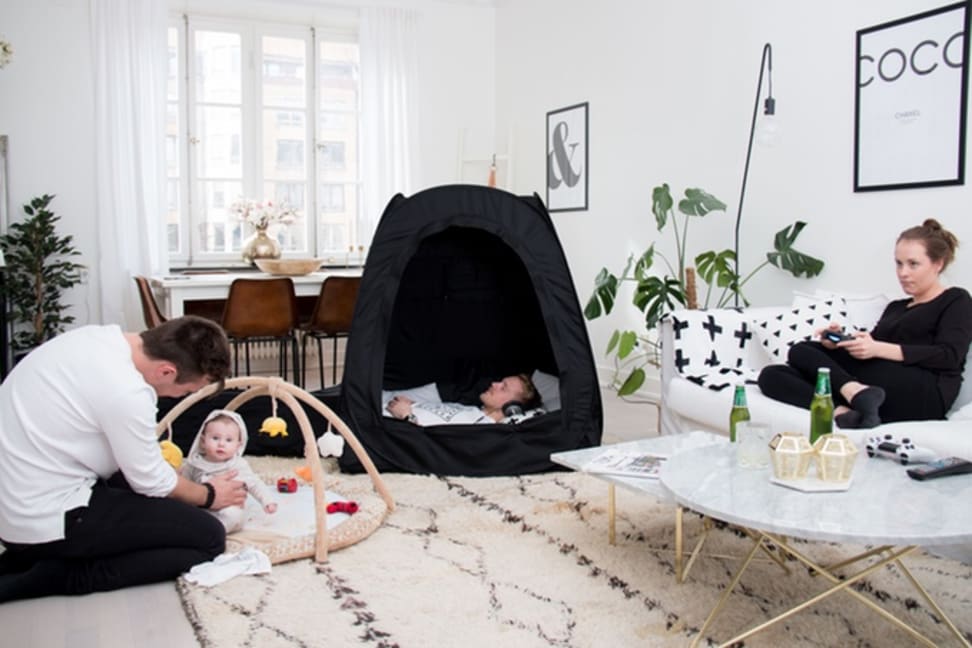 Credit: Kickstarter / The Pause Pod
Everybody gets stressed out at one point or another. In this day and age, it's hard finding the time to kick back and recharge. Believe me, if I could prevent the nightly tossing and turning with a cat nap at work, I would. Well, this Scandinavian team created a product to help you do just that: a private, portable pod you can relax in on the go.
It's called Pause Pod. Essentially, it's a pop-up tent for adults. The concept is cool, but it's a little ridiculous and I mean that in the best way possible. If you're an introverted adult, an actual child, or a 500-year-old vampire, then this is the product for you.
Pause Pod only takes only ten seconds to set up. Just take it out of the carrying bag and watch the magic (literally) unfold. The pod also comes with a universal tablet mount, a reading light, and a starry sky you can mount to the ceiling. If you want to lie down and take up as much space as possible, the leg compartment folds out as well. Sounds like a great way to annoy the nearest human.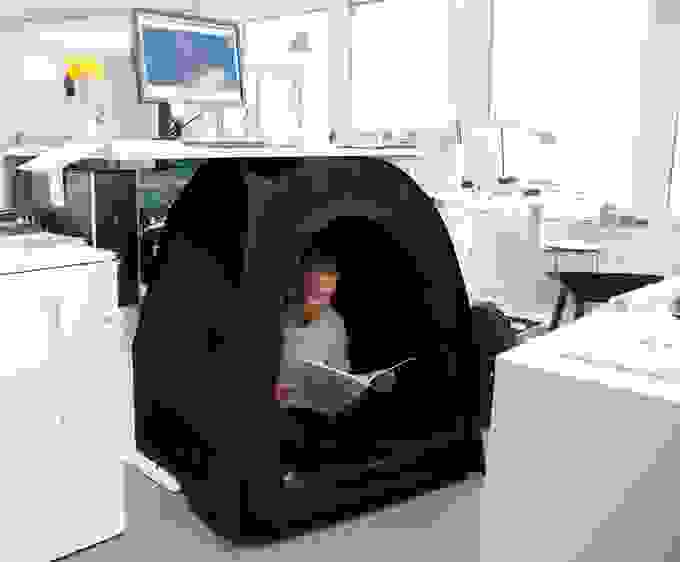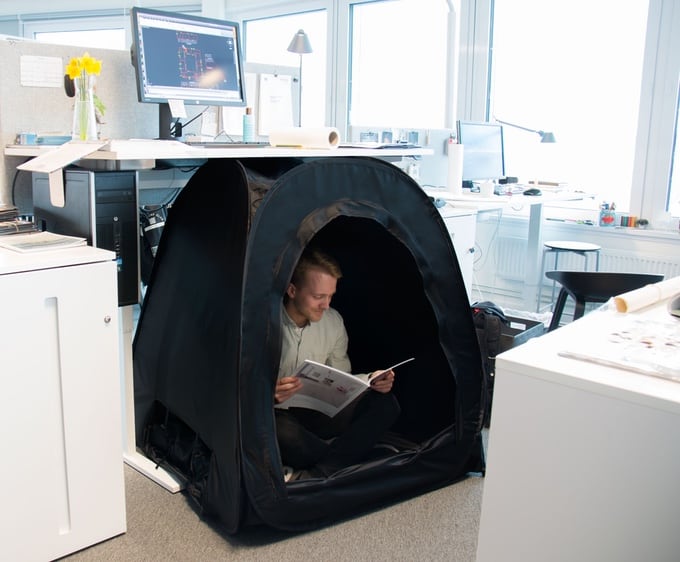 On second thought, I'm not sure I'd set the Pause Pod up in the middle of my office. I mean, it's a bold move, but I'd probably tick off most of my coworkers. An obstruction is an obstruction, am I right? I work in an open office, so I've no idea how we'd manage multiple pods at once.
Personally? I'd keep the pod at home, where I can use it as either a reading nook or a place to banish my partner (kidding, mostly). I guess it can be whatever you want it to be: a private cinema, a napping area, a cozy den for your pet basilisk, and so on.
According to the Kickstarter page, the estimate shipping date is October 2017. Surprisingly, there's a huge demand for this type of product. Pause Pod hit its funding goal in thirty-nine minutes, which must be some kind of record. The prices vary depending on the type of pledge, but if you want the original pod, it's $120.
Related Video