Home & Garden
KitchenAid's popular stand mixer is at its lowest price in 6 rare colors
Give your kitchen a pop of color.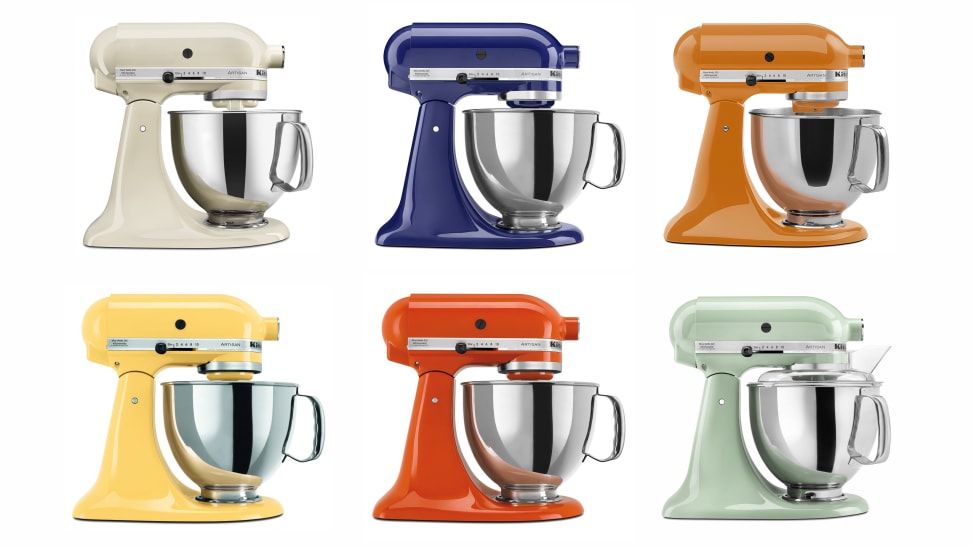 Credit:
Owning a KitchenAid mixer is a must for the avid home baker or kitchen enthusiast. With a sleek look, high-quality performance, and tons of colors to choose from, it's no wonder it's been known as the best stand mixer money can buy for years. But with high quality comes a high price and you usually need to shell out about $300 for one of these bad boys, unless you're able to find the color you want on sale.
Right now, you can get the KitchenAid Artisan 5-Quart Stand Mixer in six different spring colors on Amazon for just $209.99. Typically, these sales go to the more "boring" colors like red or white, but right now you can get a discounted one in Pistachio, Majestic Yellow, Almond Cream, Persimmon, Tangerine, or Cobalt Blue.
This KitchenAid stand mixer is the best we've ever tested because it has one of the quietest motors, is easy to use, and has a ton of attachments for everything from making pasta to spiralizing vegetables. Plus, these fun colors will surely pop in any kitchen and at this amazing price, it's more than worth the investment.
Prices are accurate at the time this article was published, but may change over time.