Home & Garden
Love SoulCycle? You can spin while working with this discounted biking desk
Would you rather look ridiculous in your office or feel great this summer?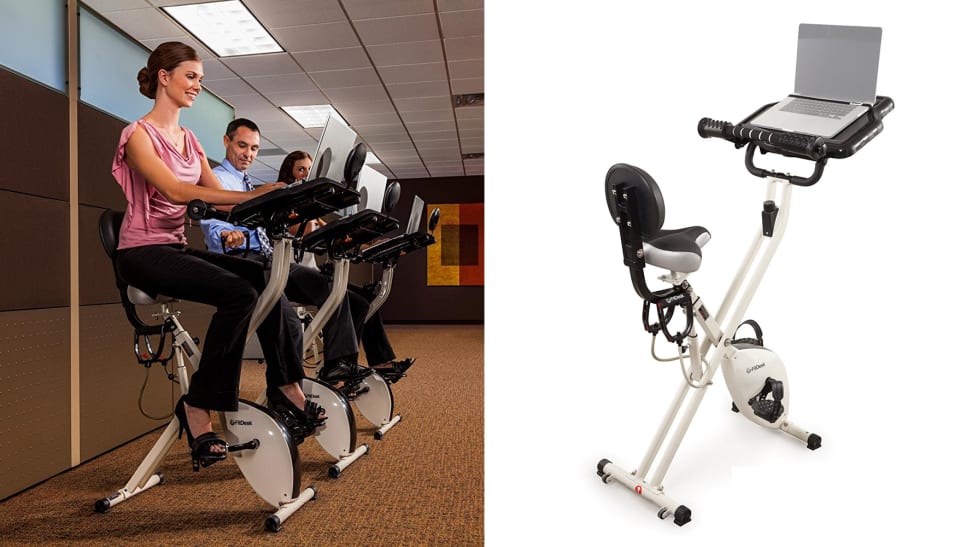 Credit:
It's not exactly a big secret that desk jobs are detrimental to your health. Not only are you stuck inside most of the day, missing out on all that vitamin D and fresh air, but you're usually sitting still in a (typically) uncomfortable chair for hours on end. It can cause back problems, weight gain, and general misery.
The American Heart Association reported that the average American spends at lest 6-8 hours each day with their butt in a chair. But what if you could take that time and turn it into something productive? Enter: The FitDesk 2.0. This ridiculous-looking contraption might look like a cheesy infomercial product, but people are loving it. It's got more than 1,400 positive reviews and 4.2 out of 5 stars on Amazon, and right now you can get your own for $200, $100 off the regular price. We haven't seen a discount this low since right around Prime day last summer.
Fitness features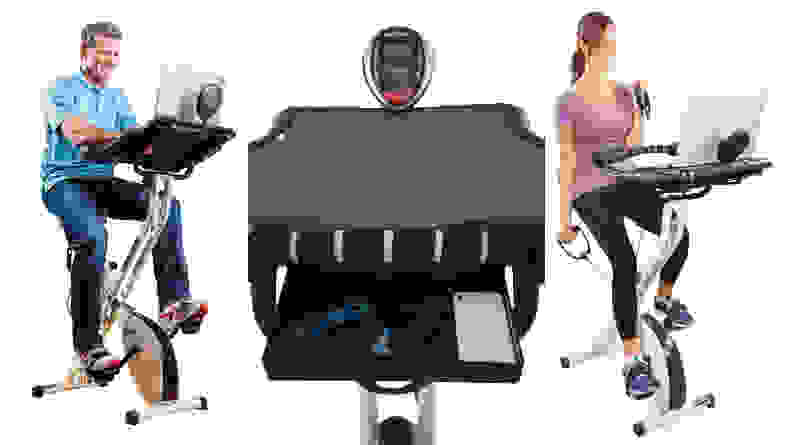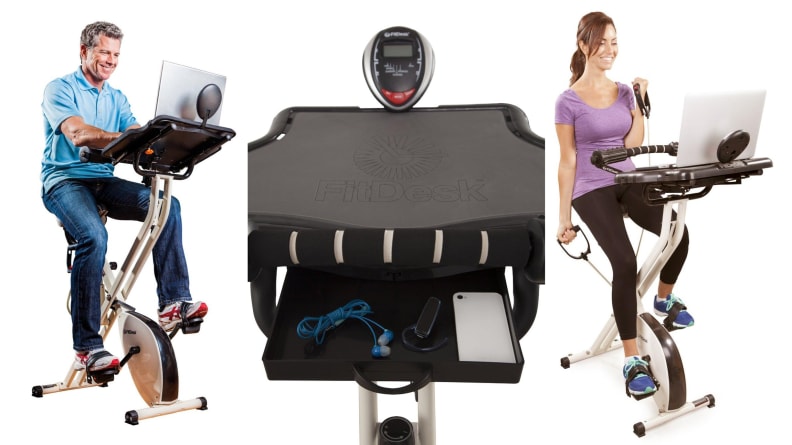 The FitDesk is an upright stationary bike that lets you pedal away while you work. It uses magnetic resistance, with eight different settings to find the one you need. Want to burn off the stress after a long meeting? Up the resistance for a bit. Then tone it back down to an easier workout that'll keep the blood flowing but give you a chance to focus on your next project.
If you're on a conference call, put it on speaker and grab the resistance bands to get some upper body work in while you listen to your coworker drone on about monthly reports. When you're done you can use the massage rollers to ease the tension out of your forearms.
At the end of the day, the performance meter can tell you how far you pedaled and how many calories you burned. Even if you take it really easy all day, you're still going to burn more than if you're stationary the whole time.
Productivity perks
The FitDesk has a sliding desk between the handlebars that's perfect for a laptop or paperwork or even reading a magazine while you ride. Beneath the desk is a pull-out tray that's perfect for all your smaller necessities—phone, headphones, notebook, etc. You won't have to worry about fatigue either. The bike has an adjustable back rest to ensure you're comfortable while you're riding and working.
When you're done working for the day, you can fold the FitDesk up and stash it in a closet, which is great if your home office doubles as your guest room or if you prefer to work in a common room. Once it's all folded up, it only takes up a 16-by-28-inch space.
Prices are accurate at the time of publication, but may change over time.