Home & Garden
Never go to the grocery store again thanks to these adorable robots
Are robotic couriers the future of delivery service?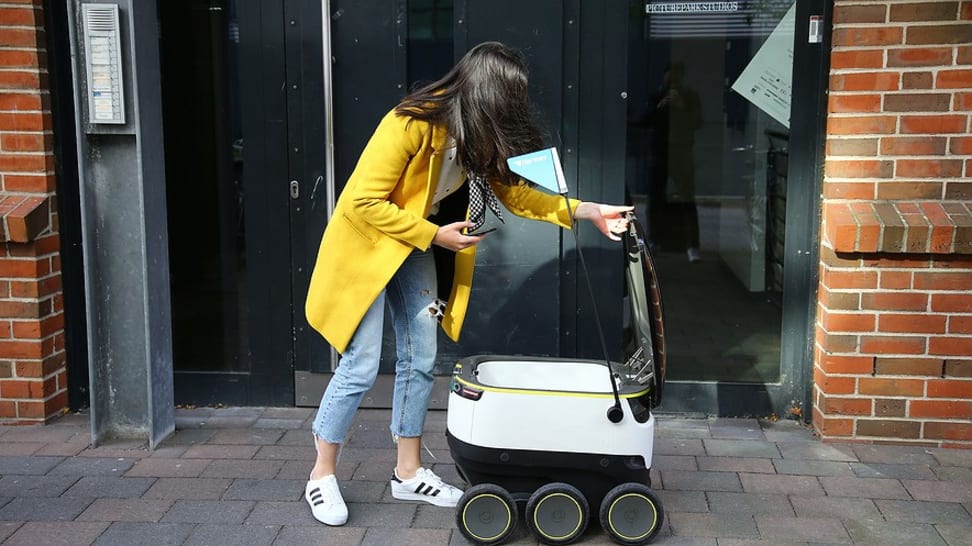 Credit: Newsela.com
Starship Technologies, known for its self-driving vehicles, is bringing its semi-autonomous robots to select U.S. cities. The London-based company recently announced its partnership with DoorDash in Redwood City, California, and Postmates in Washington, DC. That's right. A tiny portion of Americans will receive their bread and milk from a cute, six-wheeled robot. The robots will start making deliveries within the coming weeks, but it's a test trial, so they're limited to a four-mile radius in each city.
If you're a Redwood City resident, the trial will take place in the downtown business district. If Washington, DC is your home terf, then the trial will take place in the northwestern region of the city. The robots will appear as a delivery option in the DoorDash and Postmates apps. All you have to do is place the order and select a delivery method.
The electric-powered robots travel at a speed of four miles per hour. They primarily stick to sidewalks and can carry up to twenty pounds of precious cargo. The robots aren't fully autonomous, though. Every now and then, a Starship employee will step in and pilot one of the robots. This is because the robots don't know every street. Overall, each trip should take about 15-30 minutes.
If you're thinking about kidnapping one of these bots, well, think again. They're equipped with alarms, a GPS system, cameras, and a two-way radio. As a precaution, Doordash and Postmates customers will receive a custom link after placing their orders. When a robot rolls up to your humble abode, just tap the link to unlock the top door. Your groceries will be sitting inside the bot's cradle-like body.
I don't know about you, but I think it's a great idea. Having lived with an older person for the last three years, she could've really used a service like this one. This technology will really benefit non-mobile folks.
Related Video