Home & Garden
Our favorite cold brew coffee maker is a great low price right now
Keep summer going with fresh-made cold brew.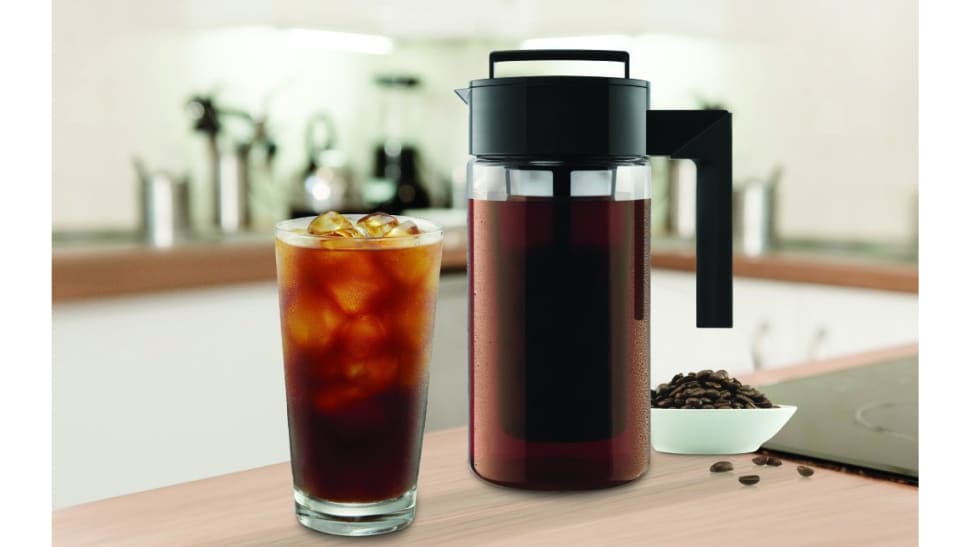 Credit: Takeya
Cold brew tastes better than regular iced coffee. It's just a fact of life, but it's also a lot more expensive when you're buying it from a cafe. So why not level up your coffee game and do your budget a solid?
Making your own cold brew is easier than you might think, especially when you have the right equipment. When we tested the top options on the market, we actually found that the best way to make cold brew is in a mason jar. But that involves a bit more work to go from prep to cup.
If you prefer less steps to get your caffeine fix, the Takeya cold brew coffee maker is your best bet. This 1-quart container wound up being our favorite overall and the best value. It usually retails for $25, but it's only $19 on Amazon today—a 24% discount that's hard to beat. You may find some third-party Amazon sellers with lower prices, but they might not offer Prime or even free shipping. Shop around if you want, but be aware of these things.
Cold brew coffee needs time to reach its peak flavor, at least 12 hours. Get your brew all set up the night before you want to drink it and stash it in your fridge until you're ready. One of the biggest selling points of the Takeya is that it's completely leak-proof, making it easy to fit it in to any fridge, no matter how much space you have.
For $19, this is the kind of investment that will make you feel like the organized, responsible adult you've always wanted to be. Plus, you'll save so much money, time, and aggravation of the long lines at Starbucks each morning.
How to use your new cold brew maker