Home & Garden
Peeps + pizza = 'Peepza' — Is this disgusting or delicious?
These violent delights have violent ends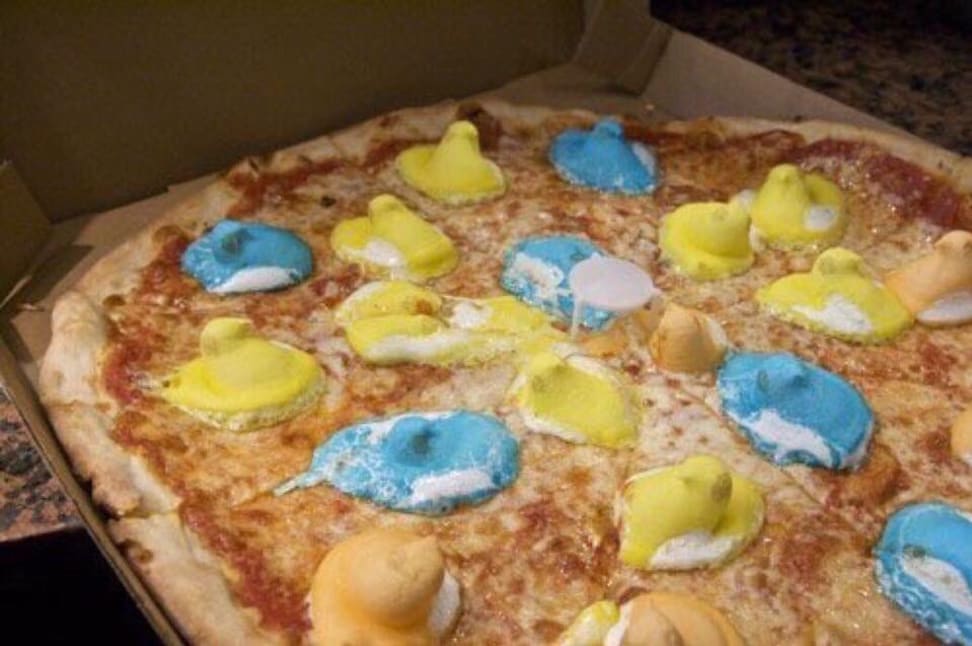 Credit:
So, I'm not going to beat around the bush. Stringy pizza cheese makes me gag. Before going to town on some 'za, I usually subject my friends to a strange ritual where I scrape off the cheese and build little huts from the shredded remains.
And don't even get me started on Peeps. Those pillow bird confections are so sickeningly sweet, they turn my stomach. And of course, because the world is an absurd place, a brave (brave?) soul combined those two things together back in 2010.
Twitter user @AustinOnSocial recently reshared this picture from a Serious Eats article. As you can see in the following Tweet, it's a cheese pizza topped with Peeps:
It's called "Peepza." When he presented this monstrosity (again) to the world, reactions ranged from "that's disgusting" to "you should be tried with treason." Oh, the cuddly darlings of social media: never change.
Personally? Though I love a good pun, Peepza really grosses me out. I think Peeps belong in the microwave, not on pizza. But, then again, I'm also the type of person that routinely mutilates pizza, so take my opinion with a grain of salt.
If you really want to make some noise about how it's an affront to the sanctity of pizza, by all means, go hog wild—like these people did.
Related Video