Home & Garden
Star Wars makeup brushes could be coming to a store near you
Why does the dark side have to look so damn good?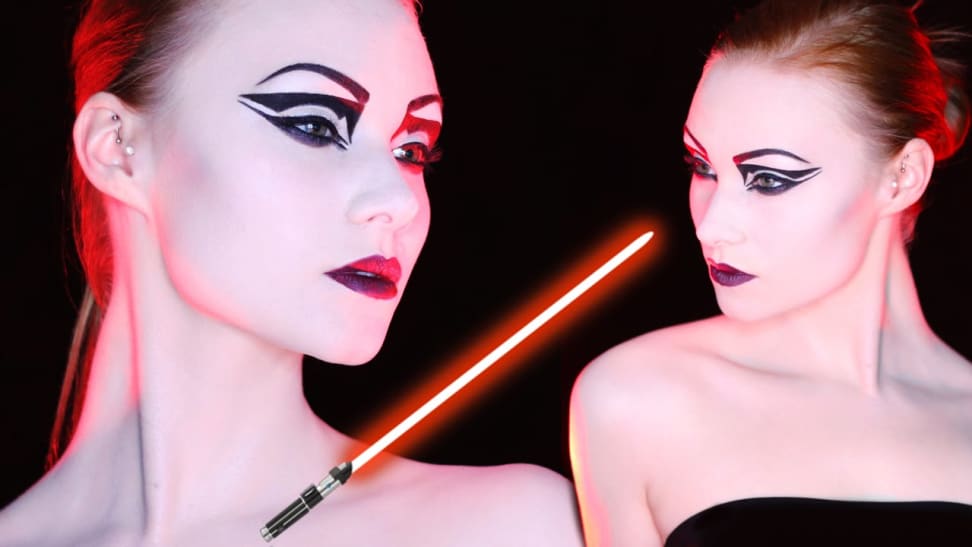 Credit: YouTube / Madeyewlook
It's a great time to be a female Star Wars fan. Between Her Universe, a clothing store that caters to women who like science fiction, and the recent release of Rogue One, which stars a female lead, the franchise has never felt more inclusive. Well, ladies, get ready for another gift. Storybook Cosmetics, the company behind the Harry Potter-inspired makeup collection, wants you to embrace your inner intergalactic Princess.
In a post on Instagram, Storybook Cosmetics shared a rough mockup of its latest project. The Star Wars themed set will include five makeup brushes, but the plan shows only two. Unless I'm way off the mark, the brushes look like the lightsabers from The Force Awakens. The top brush resembles Luke Skywalker's regal looking saber while the other reminds me of Kylo Ren's notorious forked weapon. They're both cool, but I favor the red lightsaber, as I'm naturally drawn to the dark side. What can I say? Black is a flattering color.
As you can see on the Instagram post, Storybook Cosmetics wants to collaborate with Disney. You know what? I can't imagine a more beautiful partnership. Disney is inclusive of all types of people in their films, which I'm all for. Besides, loving cosmetics and wearing your nerd badge proud shouldn't be mutually exclusive. I'm crossing my fingers!
Related Video