Home & Garden
Stop sleeping on dirty old pillows—these decadent down pillows are on sale right now
Treat yourself to a more comfortable sleeping experience every night.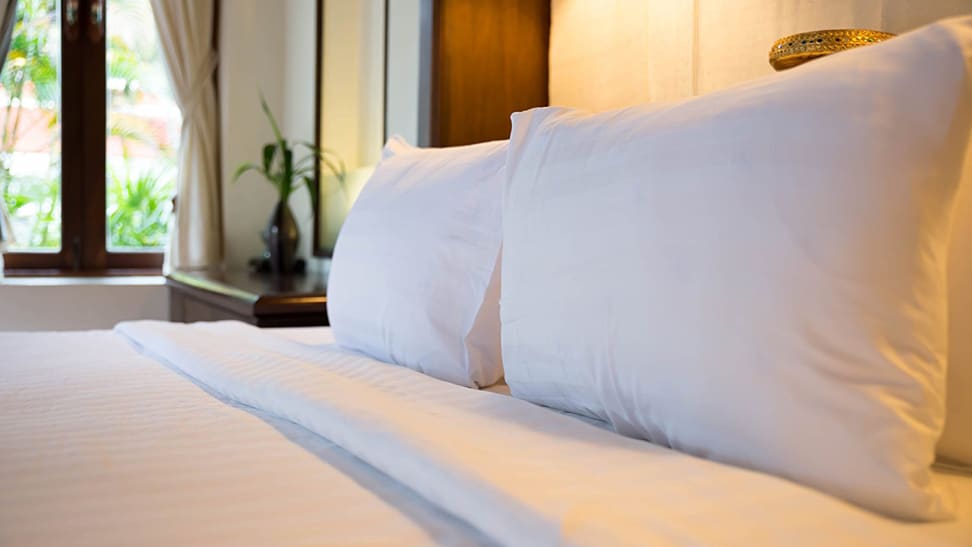 Credit:
Have you been using the same pillows for two years or more? If so, you might not want to read this, but by now more than 1/3 of your pillow's weight is made up of dead skin cells, dust mites that eat your skin cells, and dust mite... waste.
Yeah, that's kind of nasty. And you can wash your pillows to get rid of some of that ick. But maybe this time it'd be better to start fresh. It's recommended to wash your pillows twice a year, so if you haven't kept up with that schedule, you're not going to pull a gross-free pillow from the washing machine.
The perfect pillow replacement to start fresh
There are plenty of great pillows out there, from memory foam to bamboo to down alternative. But the king of comfort? Real down feathers. And right now, there's an Amazon Deal of the Day on a set of two down pillows for $90.99. They usually cost $121.99, but today you can save 25% on this highly rated product
These hypoallergenic pillows are made with 80% down and 20% feathers, which are all cleaned thoroughly to prevent allergic reactions.
Take better care of your new pillows
When you get your new pillows, put a reminder on your calendar for six months from that day to pop them in the wash so you don't forget. Check out the video below for tips on how to wash them properly.
It's also good to wash your pillow cases every week or so. Not only will this get rid of any skin cells in the fabric, but it's better for your face and hair health! Silk pillow cases can be especially great to tame frizzy hair and keep your skin from drying out while you sleep—check out this top-rated option at $8.29.
If silk isn't your bag, these hypoallergenic microfiber pillow cases ($14.40 for a set of 2) might be up your alley. With over 3,000 positive reviews, these are guaranteed to bring you sweet dreams.
Prices are accurate at the time of publication, but may change over time.
How to clean your pillows