Home & Garden
The best affordable robot vacuum is back under $200—but you need this exclusive code
Use the code "9REVIEW6" at checkout to save $20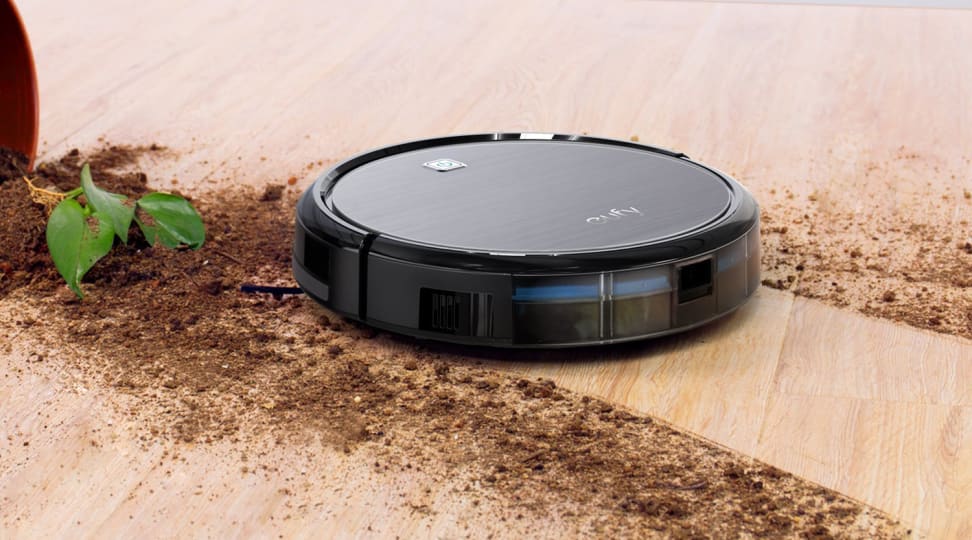 Credit:
Sick of seeing dust bunnies, pet hair and debris on your floors every day, but too busy (or lazy) to grab a broom or vacuum as often as you'd like?
A robot vacuum might be the perfect solution—and it's certainly more affordable than a cleaning service. We've tested a lot of robot vacuums to find out which ones actually work. And while many of the best models we've tested cost well over $500, there's one that's not only good at its job, but is affordable too.
The Eufy RoboVac 11 won the title of "Best Affordable Robot Vacuum of 2017" for its ability to suck up dust, dirt, and debris. It outperformed higher-end models like the iRobot Roomba 880 like a champ, and it usually only costs $219.99. (Read our in-depth review.)
That's already a bargain that makes this one of the best-selling robot vacuums on Amazon, but you can save an extra $20 if you use our exclusive coupon code (9REVIEW6) at checkout.
Eufy's flagship robot vacuum is so popular that it's often out of stock, and there have only been a few very short sales this summer, so if you've been thinking about adding a robot vacuum to your home, this is a great opportunity to do so and save a few bucks in the process.
Prices are accurate at the time of publication, but may change over time.
Check out our review of the Eufy RoboVac 11