Home & Garden
The most popular kitchen tool of 2017 is on sale on Amazon right now
This pressure cooker will change the way you cook at home.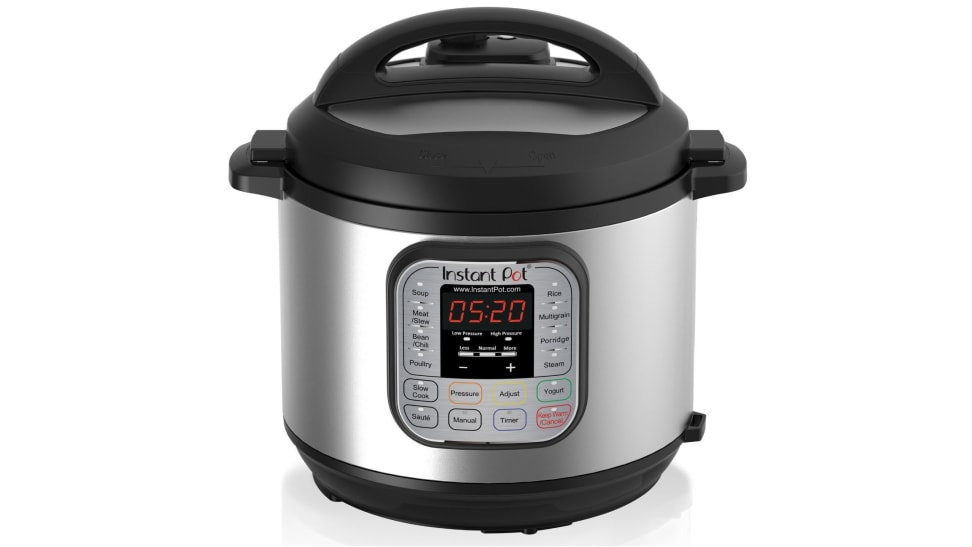 Credit:
Using a pressure cooker can sound really intimidating if you've never tried it. But believe me when I tell you once you make your first meal in an Instant Pot, you'll never want to stop.
The best pressure cooker at a great price
The Instant Pot DUO60 7-in-1 is the best-selling pressure cooker on Amazon and for good reason. It's easy to use and doesn't go overboard with techy bells and whistles, but still gives you lots of ways to customize how you cook. And right now, it's $15 off the regular $99.95 price.
There are others that are more affordable, but they lack the preset cooking options and fine-tuning abilities, and others with more features, but learning to use them properly can be annoying and stressful. The DUO60 7-in-1 is the perfect balance.
How I went from skeptical to obsessed with my Instant Pot
When I first got my Instant Pot DUO60 7-in-1, I was really wary of figuring out a machine so foreign to me. I didn't have one growing up, and none of my relatives or my friends' families did either. I thought I'd try it once and go back to my pots and pans...
But, it was a gift, and I wanted to see why it was so popular, so I found a few recipes I thought sounded tasty (and easy) and tried them out. I expected the result to be underwhelming (and undercooked), but I was able to make a full meal in no time, didn't have to spend the whole time hovering over the stove, and only had one pot to toss in the dishwasher when I was done. I was in love—no, I was obsessed.
An easy way to make the experience even better
With the $15 you'll save, I highly recommend investing in a tempered glass lid ($14.99) made to fit your new Instant Pot. It's a lot easier to use than the pressure lid when you're keeping your meal warm so you can have a second helping, and it's great for simmering soups and stews.
Prices are accurate at the time of publication, but may change over time.