Home & Garden
These glasses will actually keep your drinks cold—and they're on sale right now
No more sweaty glasses on a hot day!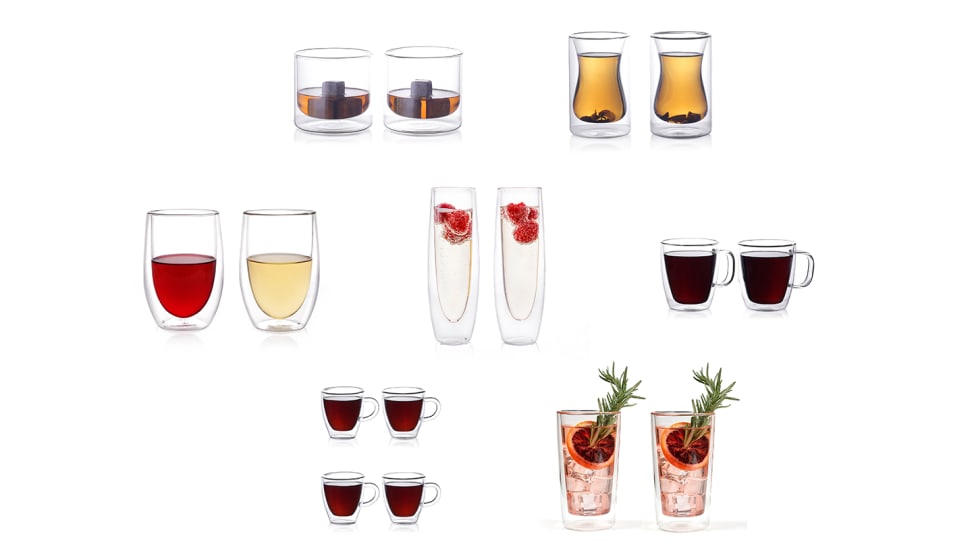 Credit: eparé
There's nothing better than a cold drink on a hot day, or a hot drink on a cold day. But when your glass starts to sweat or your mug is too hot to even carry to the coffee table, it can put a damper on the experience.
You could wrap a paper towel or cloth napkin around your drinkware, but if you want a more elegant solution, the answer may lie in insulated glasses. What got me thinking about this admittedly minor problem was a sale I spotted on Amazon from kitchen gadget company eparé. Their clear double-walled, insulated glasses and mugs are all discounted to under $20 today, many of them dropping to the lowest prices we've ever seen.
Eparé's glasses are all highly praised from thousands of customers not just for their functionality, but for the quality craftsmanship. Especially considering the affordable price point, it's a great combo if you're looking for something new to drink from. The best part is that there are seven different kinds on sale, so no matter what you drink, you'll find something to love:
• Set of 2 stemless champagne glasses, $13.64 (Save 32%)
• Set of 2 stemless wine glasses, $13.64 (Save 32%)
• Set of 2 whiskey glasses, $13.64, (Save 32%)
• Set of 2 Turkish tea and coffee glasses, $13.64 (Save 32%)
• Set of 2 highball glasses, $17.95 (Save 10%)
• Set of 2 glass mugs, $18.95 (Save 37%)
• Set of 4 espresso cups, $14.95 (Save 40%)
The insulated double-wall design keeps hot drinks hotter and cold drinks colder for a lot longer than regular glasses and mugs. And it just so happens to make for a beautiful style that can fit nearly any home decor style.
Prices are accurate at the time this article was published, but may change over time.