Home & Garden
6 products to keep you warm this winter
Baby, it's freezing outside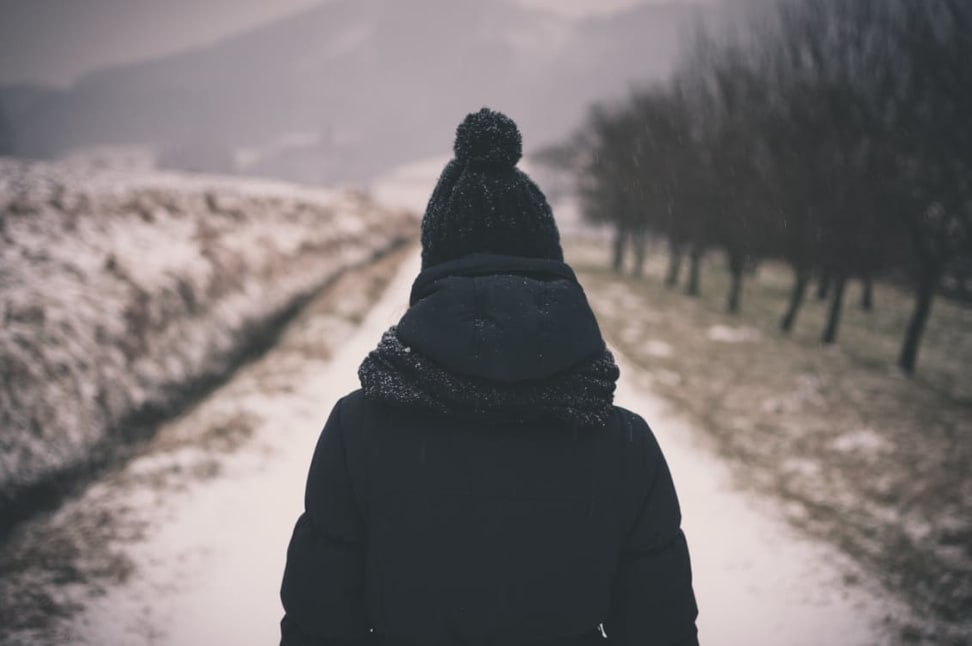 Credit: Pexels
A polar vortex recently hit the New England region and made it dangerous to venture outside if you're not properly bundled up. When I fired up my car one morning, the poor thing sputtered and groaned. It was five degrees outside, and my knuckles were starting to crack from the extreme weather. Ugh.
And unfortunately, winter is just getting started. To help you be prepared for the cold months ahead (and any future polar vortices), we recommend these products to keep you warm and safe:
Electric Pocket Heater
If your circulatory system is on par with a vampire's, it can take ages to warm up. I have very low blood pressure, so sometimes mittens just don't cut it. If you're anything like me, this electric pocket heater is a godsend. It'll make you feel human again in no time.
This product is rechargeable, portable, and safe to use. It's designed to shut off in an hour, so you don't have to worry about accidentally setting yourself on fire. The product image is deceiving, though. I thought it was the size of a walnut, but it's actually much bigger.
Touchscreen Gloves
Say you're waiting outside for the bus, and you want to pass the time by browsing the news on your smartphone. Do you suck it up and peel off your gloves or do you wait until the bus arrives? Well, during a polar vortex, you can get frostbite in a matter of minutes. Thankfully, these touch screen gloves will give you the protection you need.
The special tips on these gloves make it easy to operate a touchscreen in cold weather. Admittedly, I was skeptical of these gloves at first, but they really do work. I imagine it's not fun losing a finger to frostbite, so keep those gloves on!
Smart Tea Kettle
Nothing's more relaxing than a hot cup of fragrant tea. When it's cold outside, all I want to do is curl up under a mound of blankets with my tea. If you're looking to spend the day indoors, I recommend getting this smart kettle.
This product is a bit expensive, but it's well worth it. If you're brewing tea the traditional way, it's difficult to get the temperature just right. The tea making process is difficult and tedious. It's a lot easier when you can control the kettle with your smartphone.
With this kettle, all you have to do is hold the temperature button on the companion app and the kettle will maintain that exact temperature for thirty minutes. Tea lovers, rejoice!
Heated Insoles
There's nothing more uncomfortable than numb toes. Once, I waited outside all night for a gaming console. It was in the dead of winter, and I lost feeling in my feet. In hindsight, it was one of the worst decisions I've ever made. Since then, I always wear insulated boots in the cold weather. Anyway, just a word to the wise, don't stand outside all night in flimsy sneakers.
If you're looking for additional heat, I recommend purchasing these heated insoles. Just stick them in your footwear of choice and boot up the companion app on your smartphone. Yes, that's right. You can control the temperature with an app. It might seem like a ridiculous product, but you'll thank me when your feet are nice and toasty.
Smart Thermostat with Sensor
See, if your thermostat is installed near a window or under a heat vent, it might not realize how cold or warm the other rooms in your house have gotten. That's why we like the Ecobee3 Smart Thermostat. Like all smart thermostats, it lets you adjust and check your temperature from your smartphone. But the Ecobee3 also includes a secondary sensor that keeps an eye on the temperature in a second room, so you don't have to move your thermostat to make sure the most important rooms stay warm this winter.
Electric Blanket
I really hate sliding under cold sheets at night, so I use an electric blanket to warm my bed. In fact, I've been using my parent's archaic electric blanket for years. After a while, you start to figure out the sweet spot. I usually set the blanket on low an hour before I go to bed. My bed gets toasty, but not overwhelmingly hot.
If you're looking to warm up your bed on those cold winter nights, this fleece blanket is the thing for you. Not only is it a best-seller on Amazon, it looks super cozy! Stay warm, my friends.
Smart Leak Detector
Ice dams and blocked gutters can cause roof leaks, too. But unless you're patrolling your house 24/7, there's no way you can catch every leak before it becomes a problem. That's where the Honeywell Lyric Leak Detector comes in. Position it in a basement or near a water heater, and it will send an alert to your smartphone and sound a loud alarm if it detects water. You can add up to 500 feet of sensors for maximum protection. Batteries last for up to three years, and it's easy enough for anyone to set up.
Related Video