Home & Garden
There's a new beer made of weed that already sold out—here's what you need to know
This IPA is dank, actually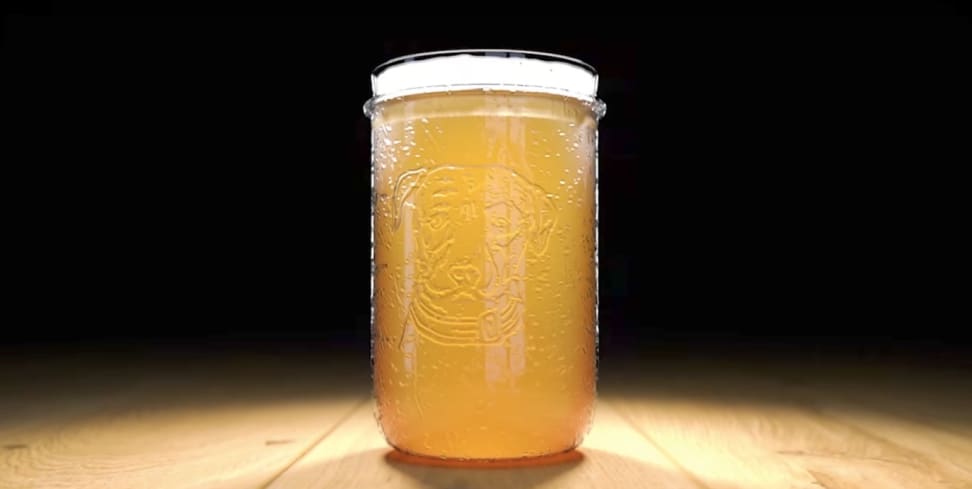 Credit: Lagunitas
California-based craft beer giant Lagunitas has never been shy about its love for cannabis: The company frequently references weed in cheeky, cryptic messages in its marketing, and one of its beers even commemorates an incident where an undercover agent busted employees for smoking pot at a company party.
But never has the brewery's freak-flag been more proudly flown than now—Lagunitas went all-in and made a batch of beer with weed.
Dubbed "SuperCritical," the IPA is a bubbly marriage between seven hops (Summit, Simcoe, and Columbus, to name a few) and the aromatic compounds found in cannabis.
If you think about it, the pairing makes total sense. After all, beer hops and weed nugs are similar in taste and smell, and the characteristics of a particularly dank, hoppy beer can often be found in a jar of particularly dank, primo weed. Or so I'm told.
But before you get too excited, it's worth noting that there's no actual THC in SuperCritical, so this beer won't be getting you baked anytime soon. I know, I know—it's a bummer. Sorry to harsh your mellow.
This beer won't be getting you baked anytime soon.
Instead of focusing on the THC, Lagunitas teamed up with their buds at AbsoluteXtracts to extract terpenes (the stuff that gives pot it's pungent odor) from two strains: "Blue Dream" and "Girl Scout Cookies." The strains were chosen specifically for their aroma and flavor.
If the folks at Lagunitas are to be believed, whenever SuperCritical is poured, the room is filled with a smell familiar to those of us who spent our younger days huddled in hazy dorm rooms listening to jam bands (and who definitely don't do that sort of thing anymore).
Unfortunately, being a test batch, SuperCritical is a highly limited release. As of now, it can only be found in select bars in California.
Wider distribution is not out of the question, however, so don't lose hope—you could soon be enjoying four, maybe even twenty ounces of this bodacious brew in the very near future.
Related Video