Home & Garden
This iRobot deal will make your fall clean up a breeze
Affordable Robot + Unpleasant Chore = Happy Shopper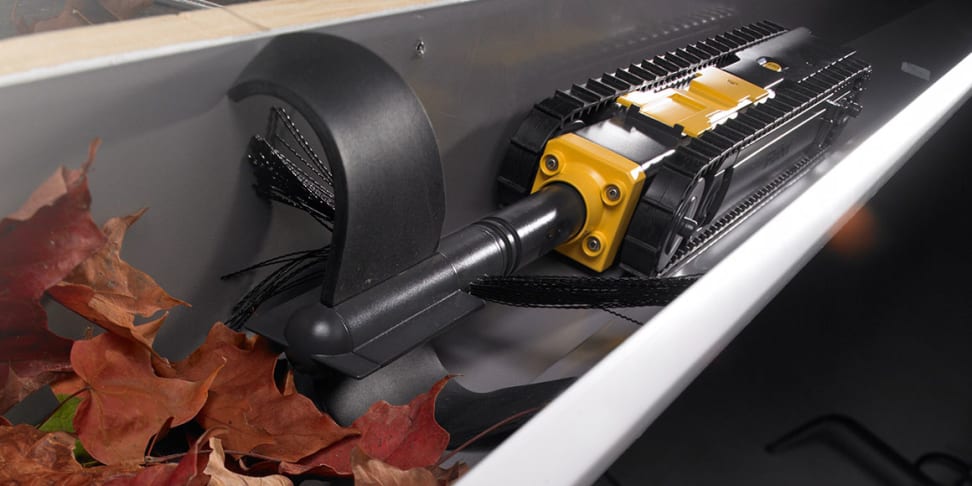 Credit: iRobot
Fall is a special time of year, full of hot apple cider, beautiful foliage... and seasonal chores. Perhaps the worst chore of all for homeowners is cleaning out the gutters. However, if there's one thing that makes live easier almost every time, it's robots.
Right now, Amazon.com is offering a special deal on the iRobot Looj, dropping the price to only $134.99. It normally retails for $299.99 at iRobot's website, making this a huge price cut just in time for your big fall clean up. Prime members also qualify for free shipping.
At two inches high and three inches wide, it should fit most gutters. The detachable handle serves as a wireless remote, letting you control the Looj from the ground. It's got automatic and manual cleaning modes, two differently sized paddle sets, and even a belt clip to make bringing it up to the roof easier.
Now, if you've got really heavy tree cover, this may not be a fix-all solution. A number of Amazon reviews indicate that it can't always handle the nastiest gunk, and you'll want to make sure you give the battery enough time to fully charge if you have long gutters. However, most users seemed to find it worthwhile.
If you want to take advantage of the deal, just head over to the product page on Amazon.com and purchase it normally. The clock is ticking, though: this deal only lasts until 3AM tomorrow morning.
Buy the iRobot Looj for more than 50% off: $134.99 at Amazon.com