Home & Garden
This light-up scarf will keep you safe at night
When you wish upon a star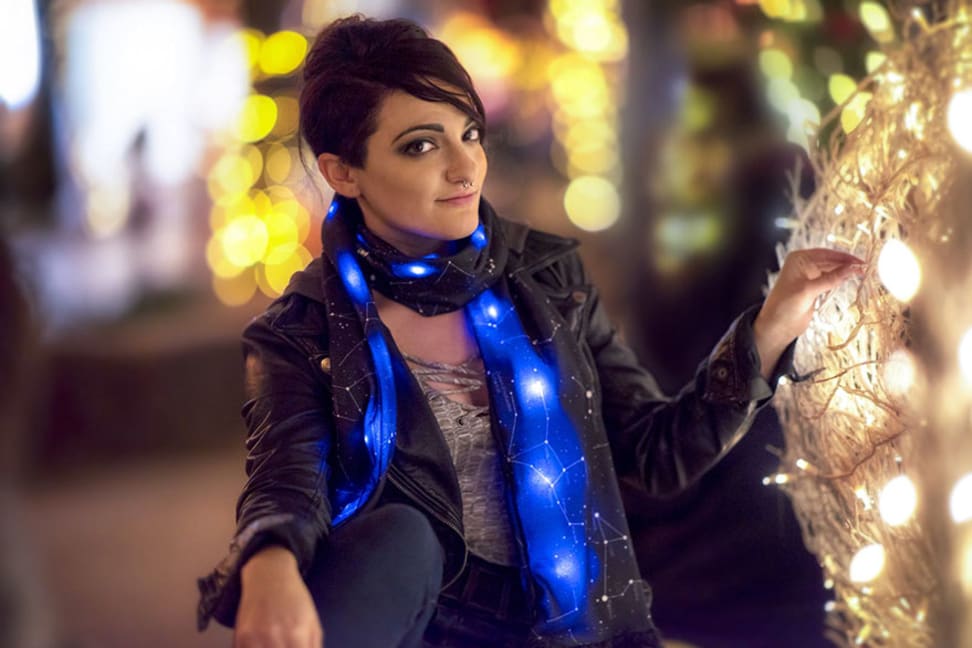 Credit: Bored Panda
The winter holidays are fast approaching, which means you're probably doing some last minute shopping. Hell, I'm guilty of it too. It's only a few days until Christmas, and I still need to cobble together a thoughtful gift for my mother (sorry, ma!).
I know how exhausting the holidays can be. I always end up forgetting at least one or two people on my shopping list. If you're fresh out of ideas, don't worry, I'm here to lend you a hand. This LED scarf will not only please the budding astronomer in your life, it will also keep them warm and safe at night.
Shenova, known for their line of science-themed clothing, is releasing a scarf that lights up. An illuminated scarf might seem a little silly, but it could save your life. Say you're out late at night finishing your holiday shopping. You might need to dash across a parking lot or two. Unfortunately, most nighttime drivers don't see pedestrians until it's too late. If you want to make yourself more visible, just switch on your starry scarf. Shenova's dazzling product will keep you cozy and safe.
According to Bored Panda, the scarf is 72 inches long and comes with two batteries. The LED lights don't produce heat, but the fleece material should keep you plenty warm. You can even remove the light strings via a zipper when it's time to throw it in the wash.
Lastly, the scarf is available in black and white. When lit up, the black scarf looks like a sprawling starlit sky. The white one, on the other hand, resembles flickering candlelight. Both designs are equally gorgeous!
The scarf currently retails at $95, and is available to pre-order on the Shenova website. Unfortunately, the estimated ship date is January 19th. I know, I know. You won't get the scarf until after the holidays, but that doesn't mean it's not a worthwhile gift.
Related Video