Home & Garden
This lightweight Dyson vacuum is finally on sale for the perfect low price
Half off for a vacuum you'll have fun using.
Credit: Dyson
If you've been looking to invest in a new vacuum, Amazon's Deal of the Day might be worth exploring. You can get a certified refurbished Dyson Small Ball Upright Vacuum for only $219.50.
This vacuum typically costs $400 new, which is truthfully too much for this model. Half that price though? Total bargain.
We reviewed the Small Ball vacuum last year and found that it's really fantastic for a multi-floor home. Not only does it have versatile floor settings, it only weighs 12.5 pounds. Carrying your vacuum from one floor to the next doesn't have to be a feat of strength with the Dyson. Plus, that unique design makes this vacuum feel more like a modern art piece than a cleaning device.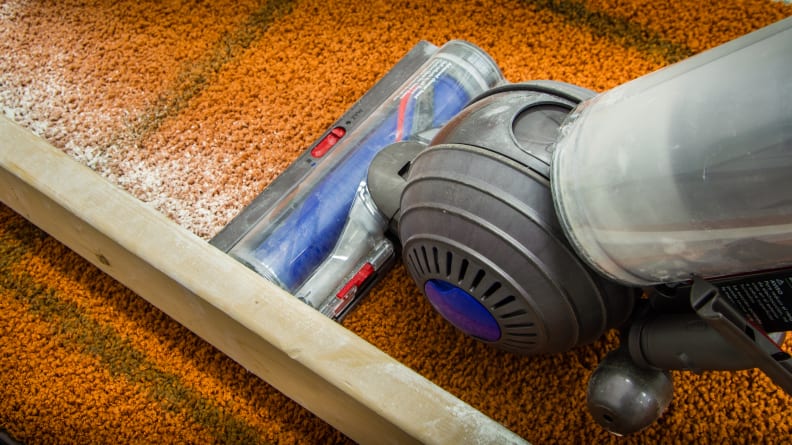 That being said, we did find that when it comes to suction power, this doesn't blow the competition out of the water. It will get the job done, but this is the main reason we wouldn't recommend buying this vacuum at full price. If you want to learn more about the Dyson Small Ball vacuum, you can read our full review here, or check out the video below.
Here are some other highlights:
• The ball-joint design makes it super easy to navigate around and under any furniture.
• It's bagless, and the cone-shaped insert is removable and washable.
• It comes with a combined crevice and brush tool for hard-to-reach corners and curtains, and a stair tool for awkward spots.
Prices are accurate at the time of publication, but may change over time.
Video Review of the Dyson Small Ball Vacuum