Home & Garden
This plush bamboo mattress pad is back down to its lowest price
Stop waking up sore and achy.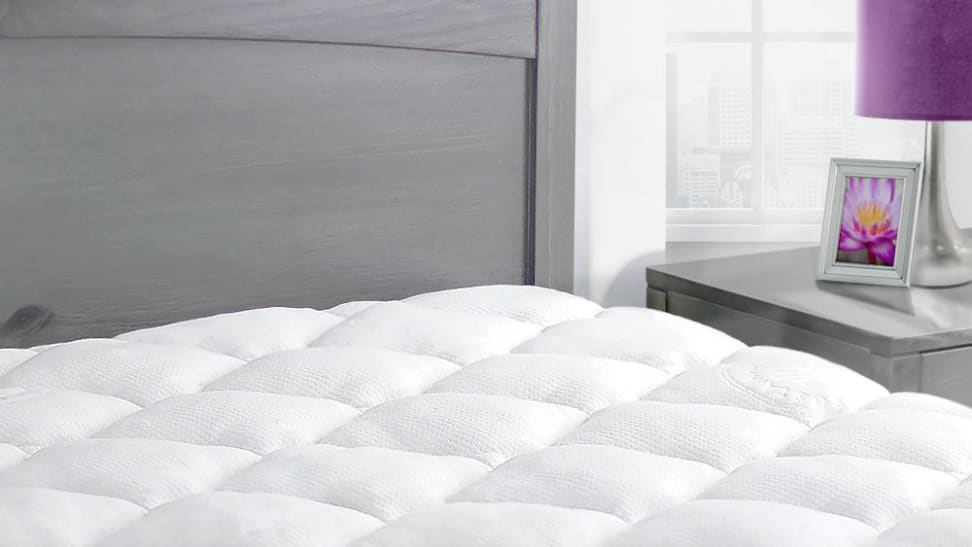 Credit: eLuxury Supply
Did you cut corners when you bought your mattress to save a few (hundred) dollars? The savings might have been really great at the time, but now you're stuck with a mattress whose comfort only lasted a few weeks. But don't worry, there's a more affordable solution.
Rather than investing in a whole new mattress before you really have to, why not try to upgrade your existing bed? Right now, Amazon is offering a deal on the eLuxury Supply Bamboo Mattress Pads in all sizes. These American-made mattresses are all back down to the best price we've ever seen:
• Twin—$66.99 (Save $28)
• Twin XL—$66.99 (Save $28)
• Full—$77.99 (Save $32)
• Queen—$85.99 (Save $34)
• King—$88.99 (Save $36)
• California King—$88.99 (Save $36)
How I found this diamond in the rough
Before my boyfriend and I invested in a truly amazing mattress, we had a mediocre Ikea spring mattress that left us achy and miserable every morning. Whenever either of us moved even the slightest, the whole bed jumped and jived like it was the 1950s. While I love retro home decor, as a very light sleeper, I did not want an antiquated sleeping experience.
We'd just moved and didn't have a lot of extra funds laying around to replace the bed just yet. So I started hunting for alternative options, researching mattress pads for hours and hours. Finally, I found this one, which had good reviews, was hypoallergenic, and would fit my classically not-quite-normal-sized Ikea bed. I ordered it and was so excited I could barely sleep the next two nights (maybe that was the mattress, though).
How this mattress pad changed my life
When it arrived, I ripped open the packaging and unfurled my savior. The first thing I noticed was how soft and silky it felt. It was a dream. Then my hands found their way to the fitted skirt. It was a bizarre mesh, almost like gauze, and felt anything but fitted. I thought there was no way this would actually stay on my bed! But, boy was I wrong. The material made it so easy to put the topper on the mattress, and it never moved (I toss and turn all night long, so this was extra impressive).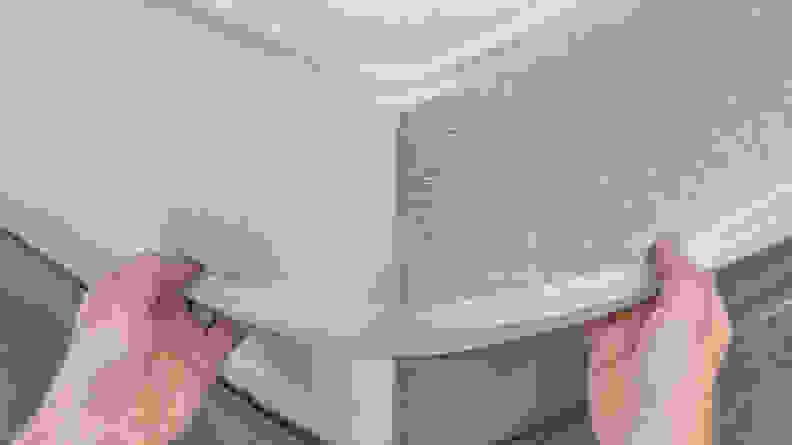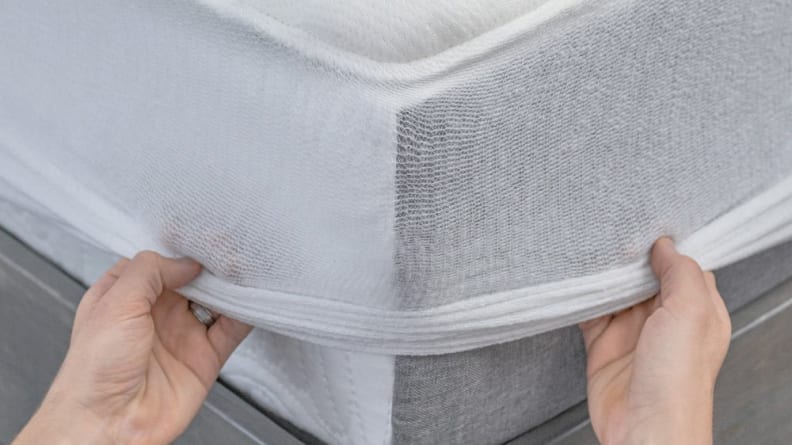 Before I even bothered with the sheets, I had to know how the bed felt. I flung myself onto it like I was a kid again and promptly fell asleep. When I woke up from my catnap, I felt Rip van Winkle rested. And my overall quality of sleep improved steadily from then on.
I've since invested in a newer mattress that doesn't need extra padding. But my old mattress has been relegated to the guest room, and having that mattress topper on it lets me rest easy knowing my friends and family will sleep well when they come to visit.
Prices are accurate at the time of publication, but may change over time.