Home & Garden
This popular DNA kit is at its lowest price of the year right now
A deal for DNA Day!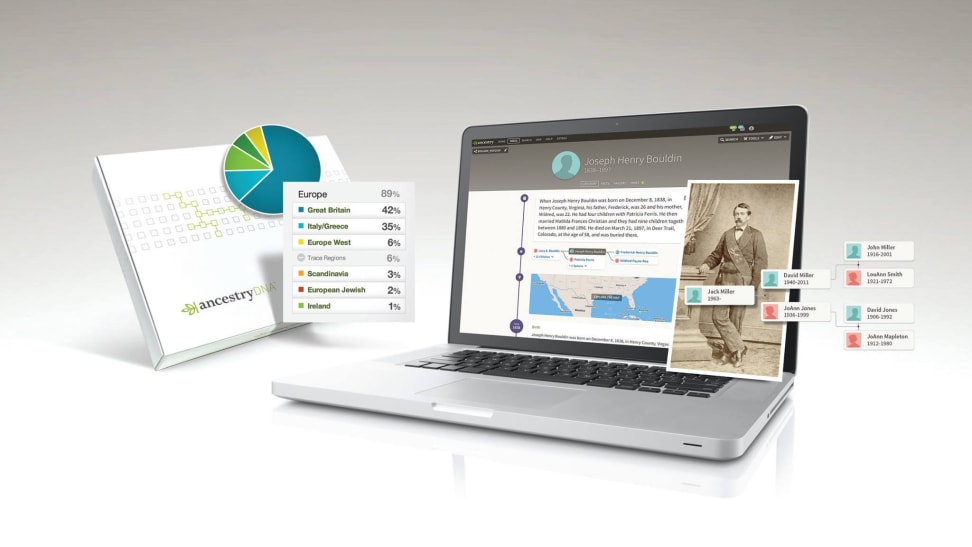 Credit: AncestryDNA
DNA kits are popping up everywhere. People are dying to know their actual ancestry and maybe find a long-lost family member. In general, these kits are pretty fun and can give you some nifty facts about who you are, but they can also be a bit pricey. Luckily, as part of DNA Day (a national holiday?), AncestryDNA is at its lowest price of the year and there's also a huge price drop for 23andMe.
Typically, AncestryDNA costs $99, but you can get it directly from Ancestry.com for just $59 until Sunday, April 29. I tried AncestryDNA when it was on sale for the holidays and found out I'm a hodgepodge of Eastern European descent.
It's one of the most popular DNA kits out there because it determines your origins from more than 350 regions and has a database of 7 million people, which increases the likelihood of finding relatives you never knew you had. Once you send in your test, your results will come back in a few weeks with information on your estimated ethnicity, ancestry migration patterns, and possible "trace regions."
You can also get the 23andMe DNA Test Kit for $69 and the Health and Ancestry Test Kit for $139 on Amazon. Although it's not as good of a deal as AncestryDNA, 23andMe is still a good option if you're looking for a different test or get a better understanding of your health and traits through your DNA. Whether you're looking to finish your family tree or just curious about your actual heritage, both these DNA kits give you plenty of data and is a great way to spend some extra tax refund cash.
Prices are accurate at the time this article was published, but may change over time.