Home & Garden
This essential starter tool kit is back down to its lowest price right now
Sick of borrowing your neighbor's screwdriver? It's time to invest in your own tool set.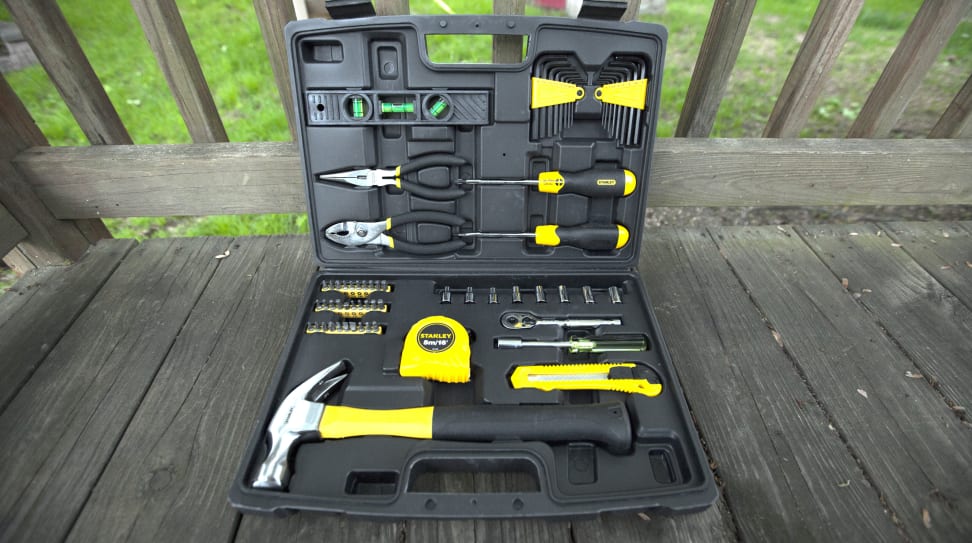 Credit: Reviewed.com / Dan Roth
Whether you own or rent, you should always have a good set of tools in your home. Sure, you might be able to borrow a tool from a neighbor here and there, but that'll get old quickly. And really, it's about time you invested in a good set of tools.
You'll be happy to know that a kit with all the essentials won't set you back too much, either. Right now, you can pick up a 65-piece Stanley Homeowner's Toolkit on Amazon for $27.99. That's the lowest price we've ever seen for this set, and it hasn't dropped this low since right before Christmas last year. But, it's a Deal of the Day, so you if wait too long you'll miss it.
A fantastic set for the price
We've tested a number of starter tool kits, and found the Stanley to be one of the better options on the market. The tools in this set are all great quality for the average user. Our biggest complaint about it was the case. Everything fits, but the material is such that it doesn't always hold your tools securely.


I've had this kit at home for years and recently ditched the case because I got sick of the hex key sets falling out every time I opened or shut it. But beyond that, the tools themselves are great for all the little projects and repairs that come up around the home.
Everything you get in this tool set
Rhyming aside, this kit has a lot to offer. If you don't have any tools to your name, this has virtually everything you need and makes it easy to start adding on other tools as needed. Here's what you get:
• Fiberglass hammer
• Snap-off knife with 13 blades
• 16-foot tape measure
• Long-nose pliers
• Slip-joint pliers
• 2-piece screwdriver set
• Magnetic level
• Mechanics tools: 1/4-inch round head, full-polish ratchet, 8 1/4-inch sockets, 1/4-inch spinner handle, 1/4-inch bit holder, 2 hex key sets, 30 specialty bits
Prices are accurate at the time of publication, but may change over time.