Pros
Clear, powerful sound

Sleek and thin design

Breezy usability
Cons
Poor Dolby Atmos effects

Short on features

No extra HDMI input
Unititled
The Panorama 3 looks and sounds great, but Dolby Atmos never takes flight.
A lot has changed in compact home audio since the previous Panorama hit the scene nearly 10 years ago. The last few years have brought impressive innovations in virtual surround sound, in particular. Systems like the Arc, Bose's Smart Soundbar 900, and the pricier Sony HT-A7000 prove you can experience the thrills of well-mixed surround sound and Dolby Atmos content from a singular device.
All three bars also feature multi-channel configurations to bounce sound off your walls and ceiling for convincing sonic immersion, as well as advanced networking features like the ability to add on wireless surround speakers so you can build out your system as you go (and both the Sonos and Bose options are $100 cheaper to boot). If that's what you're looking for here, you're in the wrong department. But if you just want detailed and punchy sound from an ultra-simple device, the Panorama 3 may be worth considering.
About the Bowers and Wilkins Panorama 3
Here's a look at the Panorama 3's main specs:
Height x Width x Depth: 2.5-inches, 46.6-inches, 5.5-inches
Weight: 14.3 pounds
Colors: Black
Speaker/drivers: .75-inch tweeters (x3), 2-inch midrange drivers (x6), 2-inch Atmos drivers (x2) 4-inch woofers (x2)
Amplification: 400 watts claimed peak power
Wireless connection: Bluetooth 5.0, Wi-Fi, Spotify Connect, Apple AirPlay 2
Wired connection: Ethernet, HDMI ARC/eARC, digital optical input
Sound formats: Dolby Digital, Dolby Digital Plus, Dolby TrueHD, Dolby Atmos
Smart features: Amazon Alexa control (via separate smart speaker)
Other features: aptX Adaptive Bluetooth
The Panorama 3 arrives in a slick package with a succinct collection of accessories, including a quick-start guide, an HDMI cable, power cable, and mounting brackets. Like the Sonos Arc, the unit does not ship with a dedicated remote, instead relying on your TV remote for basic control via HDMI ARC/eARC connection, supplemented by the accompanying Bowers and Wilkins app for your iOS or Android device. (You can also program the bar to read basic functions from your TV remote with digital optical connection, but this connection type negates Dolby Atmos support.)
What we like about the Bowers and Wilkins Panorama 3
Elegant design
You've got to hand it to Bowers and Wilkins: alongside great sound engineering, the brand knows how to turn heads with design. The Panorama 3 expertly serves up the same flair for minimalism as rivals like Sonos and Bose, while displaying its own distinctive styling. The glass plate on the top offers a chic command center for capacitive touch keys, while a fabric grill along the front and sides matches matte plastic on top for a look that stands out, while blending in. It could be said that the device's visual display is a bit too minimalist, something we're seeing more often from these kinds of products, but I'll get into that a bit more below.
Unlike the Arc, the Panorama 3 is also surprisingly slim; its 2.5-inch height means it should easily sit beneath most TV screens, making it all the easier to slip into your setup.
Intuitive usability and breezy setup (when it works)
Simplicity is a consistent theme for the Panorama 3. It's designed to be incredibly easy to incorporate into your TV setup, and that all starts with the B&W app. When everything works as planned, it's strikingly efficient: simply connect the two cables and the app walks you through the rest in minutes. In fact, it's one of the fastest setups I've experienced in a network soundbar. I did have to update the bar, which took two tries, but even that went quite quickly.
In daily use, the system is one of the zippiest and most glitch-free Wi-Fi streamers I've evaluated. CEC (Consumer Electronics Control) is designed to let your TV and other accessories speak with each other when connected over HDMI ARC or eARC for all sorts of functions—but it doesn't always work that way. The Panorama 3, however, worked seamlessly with my LG C1 right away, and swapping to other sources like Spotify Connect was almost instantaneous.
One of the zippiest Wi-Fi streamers I've evaluated.
This isn't all that surprising, given the Panorama's pedigree. Along with its lauded home theater speakers, Bowers and Wilkins has long dabbled in the premium wireless speaker market. The brand's iconic Zeppelin speaker even accounts for my first experience with Apple AirPlay a relative lifetime ago in the world of Wi-Fi speakers.
I once again have a caveat here, though, and it's a biggie: the first model I tried wouldn't connect to the B&W app at all. And when that happens, there's no failsafe. The bar not only couldn't be found in the app, but it also wouldn't play from any other source. In other words, it was a paperweight. This is the inherent risk of total dependence on software for setup and control. It's likely I just got a lemon (it happens) and as stated above, the second bar worked perfectly, but it's worth noting.
Clear, punchy, and balanced sound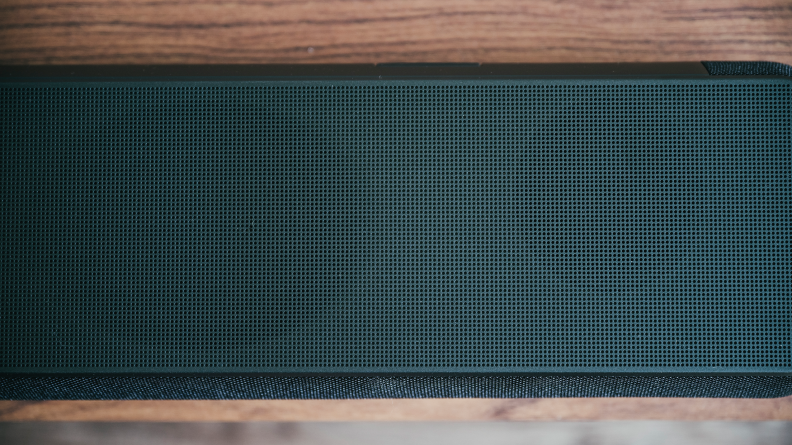 The Panorama 3 sounds excellent across a wide range of mediums—not that I'd expect anything less from a storied brand like Bowers and Wilkins. Its base sound signature has a touch of brightness at the attack, likely from its smallish titanium tweeters, but a quick bump of the treble toned that down, and the system's overall handling of instruments and effects reveals impressive detail, tonal balance, and some potent thrust when called upon.
One of the aspects astute listeners will notice right away is just how tight and articulate the soundbar is in the lower register, outdoing the Sonos Arc on that front. This may well be in part thanks to the placement of the onboard woofers on top of the bar rather than beneath. Bass response is tight and speedy when it comes to tricky effects like multiple gunshots or rapid fire explosions. The low-end isn't as full or powerful as the beefier Arc (and certainly not the massive Sony HT-A7000) but it's robust enough to rev things up when called upon.
Bass response is tight and speedy.
It's perhaps this unique speaker placement, along with the multitude of drivers at the bar's front face, that helps the sound signature stay consistent and seamless as it zips across registers. Though I occasionally sensed some digital compression at play when things got chaotic, most effects and instruments sound very natural, with notable dynamic expression for quiet or bombastic moments alike.
There's also plenty of fine detail to explore, especially in the dialogue for well-mixed content. The red-hot wit of the dialogue in Veep is all the sharper when channeled through the Panorama 3. I found myself reveling in the rich, gravelly tone of Hugh Laurie's Tom James, even as he constantly surprised me with his nuanced D.C. cynicism. Other fare, like your average sitcom, is more pedestrian, but even in raucous action scenes, dialogue remains clear and direct.
The bar does a fine job with music as well, whether it's a film soundtrack or and your favorite streaming playlist. While watching one of my go-to test films, "Ant-Man," I was struck by the tight punch of the percussion, especially during Scott's cat burglar antics, and I was nearly stopped in my tracks by the orchestral brass. It's tight, buzzy, and flush with golden color. That revelry continued as I auditioned one of my favorite tester tracks over Spotify Connect, Sinatra's "Luck Be a Lady," where the splashy brass sings nearly as well as Frank as he delivers his boozy metaphors.
At this price, I could have used a bit more of that attention in other moments. The bar sounds quite good, but doesn't consistently outdo its lower-priced rivals to a notable degree. That said, it's a fun listening experience, and the mix of fluid sound and hefty power makes the Panorama 3 an excellent companion for both TV time and music streaming.
What we don't like about the Bowers and Wilkins Panorama 3
Atmos never gets off the ground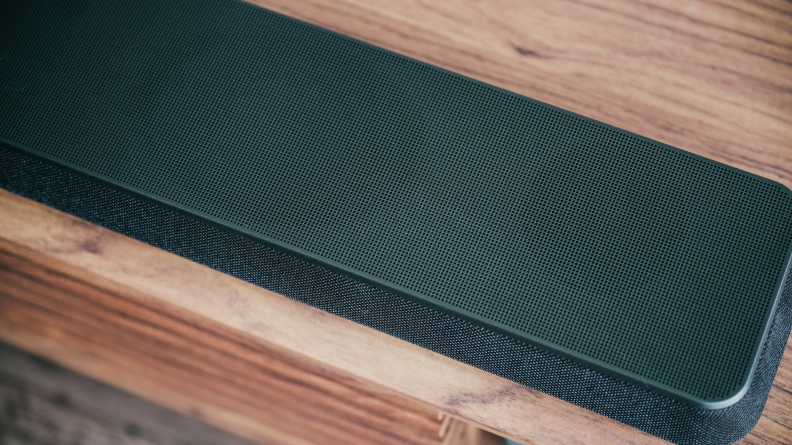 One issue I kept coming back to in the Panorama 3 is its boxy soundstage—it just doesn't offer the expansiveness I've come to expect from a soundbar at this size and price. Bars like the Bose 900 and Arc expand well beyond their size thanks, in part, to their 5.1.2-channel configurations. It's accomplished via a mix of side-firing or angled speaker drivers and the all important upfiring drivers for Dolby Atmos, which combine to expand the soundstage well beyond your TV console. The Panorama 3, on the other hand, tops out at 3.1.2 channels, with no side-firing drivers. I suppose you can't blame the bar for delivering on its spec sheet, but the sound is decidedly stuck at the front of the room.
Where you can blame the Panorama 3 is its lack of any notable height element from those upfiring drivers. While auditioning my go-to Dolby Atmos demo tracks, it was clear that the soundbar simply couldn't deliver compelling overhead effects. Rain drops got stuck a few feet above the bar, strafing overhead objects stayed tightly swirled around the TV console, and overall spacing of sonic elements fell short of the hemispheric punch that makes Dolby Atmos so effective.
There were a few solid moments of note. The Atmos demo "Shattered," a cinematic study on a baseball's collision with a window, offered some booming expanse up front, and the particles of broken glass were expertly rendered. I also heard some convincing overhead dimensionality from the large spaceship that booms above in the "Horizon" demo. But that was really where the magic ended—and those are tailor-made demos designed to showcase Atmos.
Real-world cinema mixes, such as the bathtub scene in "Ant-Man," were even more restrained, offering less overall immersion than any similarly priced bars I've recently tried.
A lack of A/V settings and features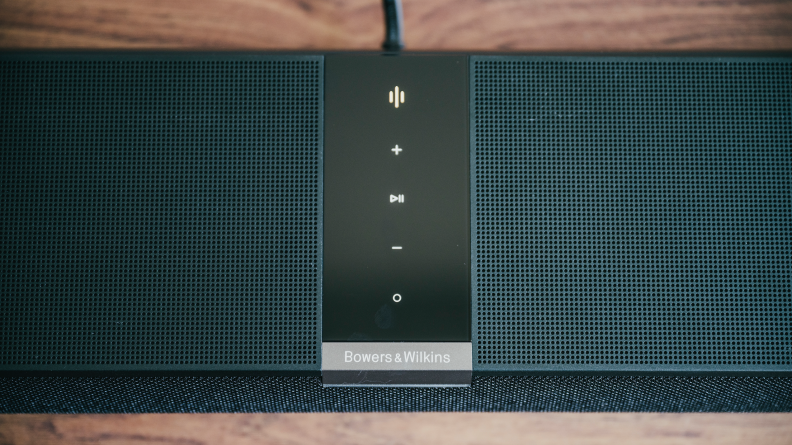 At least part of the Panorama 3's muted Atmos performance can be linked to its tiny toolkit of adjustable settings. Bowers and Wilkins says the bar is purposely designed for simplicity, but there's simple and then there's limited, and this system falls in the latter camp.
Not only is there no way to change any of the soundbar's channel levels in the app settings, but there's also no option for automated calibration, a simple and useful feature utilized by bars like the Arc, Soundbar 900, and many others to customize their soundstage to your room. Without either option, the Panorama 3 can't adjust to the height of your ceiling or the reflective nature of your room. Essentially, you're stuck with what you've got, and in this case (at least for my room) it equates to barely noticeable Dolby Atmos.
The Panorama 3 also follows Bose and Sonos in foregoing an extra HDMI input, which can be handy if you run out of inputs on your TV or if you want the audio system to decode surround sound from a source device directly. If your TV doesn't include HDMI eARC, for instance, you'll be limited to compressed sound formats. While I didn't really expect this feature given its exclusion in other such bars, most rivals attempt to make up for it with advanced networking features. And either way, would it kill these companies to include an extra port?
EQ adjustment is also limited to just bass and treble, and unlike the Sonos Arc, there's currently no support for DTS audio. As touched on earlier, there's also no real visual display on the bar, meaning you're reliant on the app for basic feedback, and it doesn't give any indication of which format the system's decoding. All of this adds up to a barebones plug-and-play system, which is fine if it knocks your socks off out of the box, but can be frustrating otherwise.
Surround sound needs not apply
Unlike all of its primary competitors, there's currently no way to link up other wireless speakers from Bowers and Wilkins with the Panorama 3. That means there's no way to add on surround speakers to expand its 3.1.2 channel soundstage, as well as no current way to add multi-room speakers throughout your home. Bowers and Wilkins says the latter feature is coming, but for now it's a notable omission you'll easily find elsewhere.
Should you buy the Bowers and Wilkins Panorama 3?
Maybe, but there are better options for less
Bowers and Wilkins' Panorama 3 is designed as a simplified home theater upgrade, and it does deliver there. Its sound is powerful and well balanced, it's incredibly easy to set up and use (barring my issue with the first model), and it's among the most responsive systems I've evaluated when it comes to Wi-Fi streaming. It's also attractive and thin, making it easy to incorporate into most setups. That's a package worthy of a place at the table.
At this price, though, the Panorama 3 takes an obvious backseat to rivals, most notably the Sonos Arc. The Arc is a fair bit larger, so you'll want to watch your TV height, but it offers palpable bass and surround sound immersion, better Dolby Atmos effects, a better app, and more features—including the ability to build as you go. All this, and it's very simple to use in its own right. It's not quite as articulate in the low end, or as clear up top, but it still sounds darned good.
Bose's Smart Soundbar 900 also offers better Atmos effects than the Panorama 3, much better surround sound immersion, and the same buildability as the Arc. While it's not nearly as punchy or full in the bass department as the Panorama 3, it's smaller and just as attractive visually (if not more so). If you have an extra $300 to spend, Sony's AT-7000 offers all this, plus richer bass, more home theater booty, and two extra HDMI inputs. And there are also some very solid multi-speaker systems like Vizio's Elevate, which costs the same as the Panorama 3, and adds a standalone subwoofer and surround speakers.
If all you want is a simplified system with great sound and a touch of Dolby Atmos, the Panorama 3 is a solid choice. But if you're looking for enthralling home theater immersion from a standalone bar, you can get all that and more for your money elsewhere.
The product experts at Reviewed have all your shopping needs covered. Follow Reviewed on Facebook, Twitter, Instagram, TikTok, or Flipboard for the latest deals, product reviews, and more.
Prices were accurate at the time this article was published but may change over time.
Meet the tester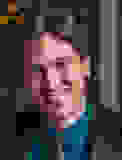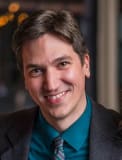 Ryan Waniata
Managing Editor - Electronics
@ryanwaniata
Hailing originally from Montana, Ryan parlayed his time working as a musician and audio engineer into a career in digital media in 2012. Since then he's had extensive experience as a writer and editor, including everything from op-eds and features to reviews on TVs, audio gear, smart home devices, and more.
Checking our work.
Our team is here for one purpose: to help you buy the best stuff and love what you own. Our writers, editors, and lab technicians obsess over the products we cover to make sure you're confident and satisfied. Have a different opinion about something we recommend? Email us and we'll compare notes.
Shoot us an email