Pros
Clear, detailed sound

Slim and simple design

Impressive Dolby Atmos virtualization
Cons
Not upgradeable

No WiFi

Lack of height speakers limits Atmos immersion
While Sony doesn't restrict its soundbar engineers solely to the digital realm (see the HT-ST5000) the company has had real success creating big sound from small packages. The HT-G700 is a descendant of Sony's other digital trickster, the HT-Z9F, critically acclaimed for summoning a massive soundstage from a tiny frame. Sony says these bars are made for those who not only want a smaller hardware footprint, but also those with vaulted ceilings and wide rooms that don't allow for the bounce-back effect of up- and side-firing speaker drivers.
The HT-G700 offers other handy features, including HDMI eARC for better sound quality from supported (i.e. brand new) TVs, as well as a spare HDMI input to source high-end audio from Blu-ray players and game consoles. Surprisingly, though, there's no WiFi connection, or smart features of any kind, which could make its $599.99 MSRP a tough ask for those eyeing a versatile, all-in-one sound machine.
(Editor's note:The first HT-G700 review unit I received went belly-up within the first couple of days, refusing to power on following some Bluetooth connection woes. While the new bar worked fine over a week of testing, it's worth noting that our first unit appeared to be a lemon.)
About the Sony HT-G700
Sony's HT-G700 is a Dolby Atmos-compatible soundbar, which means it can decode a Dolby Atmos signal (as well as the rival DTS:X format). However, it's limited to a 3.1-channel configuration, including three oblong drivers inside the bar to handle the Left, Right, and Center channels, as well as a separate wireless subwoofer for the low-end.
As referenced above, any sonic immersion you might hear from above, to the sides, or behind you is done via digital processing. That sets the G700 apart from "true" Dolby Atmos soundbars with height channels and rear surround speakers like Vizio's SB36512-F6, or even the aforementioned Sonos Arc, which is a single bar without a subwoofer, but offers upward- and side-firing drivers to bounce sound off your ceiling and walls.
Sitting less than three-inches high and just over 38-inches across, the G700 strikes a low profile. Along with dual HDMI ports, the bar offers Bluetooth 5.0 connection for wireless streaming as well as a wide array of compatible audio formats, including high-resolution formats like Dolby TrueHD and DTS-HD Master Audio. It comes with a small remote and batteries, cables for connection to your TV, and manuals for setup and configuration.
Here's a look at the HT-G700's basic specs:
Height x Width x Depth: soundbar (2.52 x 38.58 x 4.25 inches), sub (15.25 x 7.62 x 16 inches)
Weight: soundbar (7 pounds 12 ounces), sub (16 pounds 9 ounces)
Speaker/drivers: soundbar (3 oblong drivers), subwoofer (6.5-inch front-facing driver)
Amplification/power: 3.1-channel digital amplification, 400 watts total power
Wireless connection: Bluetooth 5.0
Wired connection: HDMI eARC/ARC, HDMI input, digital optical input
Sound modes: Auto Sound, Cinema, Music, Standard
Compatible audio formats: Dolby Digital Plus, Dolby TrueHD, DTS, DTS-HD Master Audio
Other features: Immersive Audio Enhancer, 4K/HDR passthrough, IR repeater
What we like
Nimble, yet expansive sound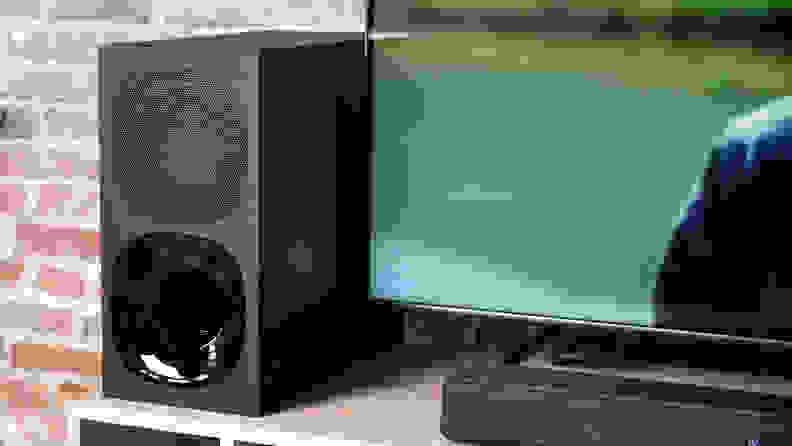 Sony has deep roots in the music business, so it should come as no surprise that the HT-G700 is a decidedly musical soundbar. Cinema-centric bars often drop the ball when it comes to clear and balanced music playback—especially those as thin as the G700—so it was a pleasure to discover this bar has fine musical chops for all genres.
That musicality continued across all media, and some of my favorite moments in TV and films came when the music rolled. Bass is taut and punctual, treble is clear, and even instruments in the meat of the sound are given their due, offered with a pulpy resonance and great definition. I also enjoyed employing Sony's Immersive Audio Enhancement mode, even for music streaming, which opened the soundstage without creating any strained equalization in the upper registers.
As for Dolby Atmos content, the G700's first attempt was impressive for a small bar lacking the height speakers so integral to the blooming, spherical immersion for which the format is prized.
At some point, physics always draws the line.
Pulling up my trusty Dolby Atmos demo disc (connected directly to the bar from my Samsung 4K Blu-ray player) revealed excellent expansion of the soundstage. True to Sony's word, the spellbinding DSP trickery of the pricier HT-Z9F trickled down to the G700. After cueing up my favorite "Amaze" scene, I was impressed with both the breadth of the sound and the articulate separation of the effects which, along with the booming bass from the sub, brought the scene to life with pounding punch.
The G700 does a decent job keeping up with Sonos' $800 Arc in these scenes, even outpacing it when it comes to the rumble of the thunder thanks to its subwoofer. Until it tries to reproduce overhead sounds, that is, where it becomes immediately apparent the G700 just can't compete on the vertical plane. Simply put, while virtualization can do a lot, there's no way to replicate overhead effects without up-firing drivers. That means a big part of the Atmos experience is left behind—at some point, physics always draws the line.
Like the Arc, the G700 also can't replicate surround effects behind the listening position, while its smaller drivers fail to offer the warm, smooth, and fluid transition of music and sound effects across frequencies that makes the Arc so enjoyable. The G700's soundstage is naturally narrower and midrange frequencies also have an icier touch than bigger bars, which takes some getting used to. Again, the bar does a lot with its small hardware, but it can't compete on the same playing field with larger bars loaded with amps and drivers.
Still, the G700 impresses for its stature, and those who listen intently will find a lot of nuance and detail to discover in everything from Dolby Atmos flicks to sitcoms like The Office.
Slim design for any room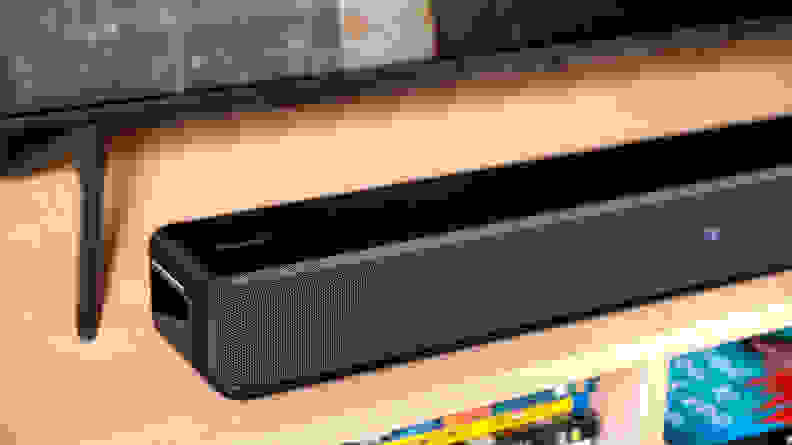 While Dolby Atmos soundbars are great at filling your room with sound, the majority of them are also good at filling your TV console with, well, a big-ass soundbar. If there's one argument for going virtual besides a room that's not set up for bounce-back audio, it's the convenience factor of a slim-and-simple setup.
While the G700 may not have the extension of mondo-sized systems, it convincingly disappears under your TV like an entry-level bar. Depending on your household, this could settle some disputes and make for a nice compromise between expansive sound and overbearing size.
Future proofed for Dolby Atmos (and much more)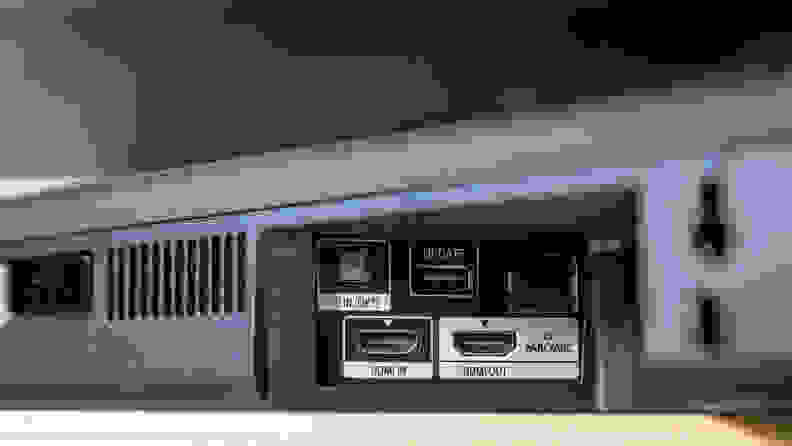 As we're seeing more and more with 2020 soundbars, the G700 packs the future-proofed HDMI eARC/ARC connection. eARC provides everything HDMI ARC does, including the ability to control the bar's volume and power with your TV remote and to source compressed Dolby Atmos audio from onboard streaming apps—as long as your TV has modern features like Dolby Digital Plus (standard on most TVs from 2017 up).
But what makes eARC special is its ability to source high-resolution audio directly from a TV—as well as solve any A/V sync issues that arise—with the stipulation that the TV must also support eARC.
The bar's spare HDMI input allows you to plug in a streaming box or console directly, while a generous array of supported Dolby and DTS sound formats allows for compatibility with just about any media you've got at high resolution.
I do wish the G700 had an analog input to connect legacy devices directly, but that's becoming a common omission as the years go by.
What we don't like
No WiFi or other smarts
The lack of WiFi—and by default any multi-room audio or smart assistant support—is perhaps the biggest hole in an otherwise solid set of features. These days, you'd expect any well-appointed soundbar above the $200 line to have some sort of WiFi support, if not built-in smart assistants. Mostly to the bar's credit, the omission is all the more noticeable when considering all the other modern features.
Not upgradeable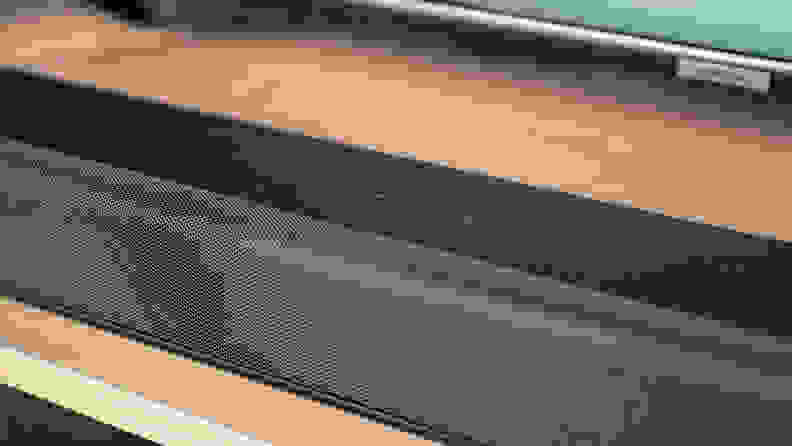 Unlike its pricier sibling, the HT-Z9F, there's also no way to expand the HT-G700 with satellite speakers down the line. Sure, that makes some sense given that the soundbar is designed for minimalist inclusion into your TV setup, but that means there are no take-backs if you someday decide you want satellites for improved immersion.
The interface isn't the most intuitive
As a sleek-and-simple two-piece system, the HT-G700 is, for the most part, a cinch to operate. Setup is ostensibly plug-and-play, requiring only that you connect the included cable from the bar's HDMI eARC/ARC to your TV's eARC or ARC port and plug in the power cables. While there are multiple sound modes, the Auto Sound mode worked just fine for most media, simplifying things even further.
But unless your TV supports eARC (which is unlikely), you'll need to immediately disable it to avoid sound disruptions. That requires digging into the rather opaque interface and wandering through the settings. (I only discovered this by combing the manual.)
Most desirable functions like Immersive Audio, subwoofer volume, and sound modes are accessible on the remote, but some keys seem randomly laid out, including the menu scroll keys that look just like the subwoofer volume keys above. A Dolby Atmos soundbar that requires the manual for adjustment isn't uncommon, but part of the G700's appeal is its minimalist design. After the uniquely simple layout of the Sonos Arc's controller app, traditional menus have never felt so antiquated.
Should you buy it?
Yes, but only if the stars align
Sony's HT-G700 sounds quite good, offering a surprisingly expansive soundstage for everything from music to Dolby Atmos content. It offers future-proofing features like eARC, and supports every sound format you could want, all in a decidedly small form factor. But at nearly $600, the G700 finds itself in a somewhat awkward position, caught somewhere between premium and affordable soundbars.
Its price undercuts the Sonos Arc by a fair margin, but it also doesn't offer sound as sweet or as thrilling. It provides better detail and a bigger soundstage than mid-tier soundbars like Yamaha's $350 YAS-209 in a similar form factor. But unlike the Yamaha, it doesn't offer WiFi or smart assistants and costs almost twice as much. If you don't mind running some wires around the room, you can also get a soundbar with up-firing speakers, surround speakers, and a subwoofer in the Vizio SB36512-F6 for less money, too.
That said, if you're looking for a minimalist setup that brings impressive musicality and some Dolby Atmos might without the need for tons of speakers or walls upon which to bounce the sound—and you're willing to pay for it—the HT-G700 doesn't disappoint. In addition, if you can find the bar at its sale price of around $500 ($100 off), it's a lot more compelling.
Meet the tester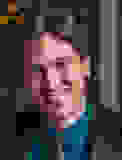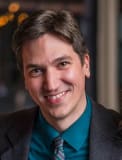 Ryan Waniata
Managing Editor - Electronics
@ryanwaniata
Hailing originally from Montana, Ryan parlayed his time working as a musician and audio engineer to a career in digital media in 2013. Since then he's had extensive experience as a writer and editor, including everything from op-eds and features to reviews on TVs, audio gear, smart home devices, and more.
Checking our work.
We use standardized and scientific testing methods to scrutinize every product and provide you with objectively accurate results. If you've found different results in your own research, email us and we'll compare notes. If it looks substantial, we'll gladly re-test a product to try and reproduce these results. After all, peer reviews are a critical part of any scientific process.
Shoot us an email