Netflix is great. It's great! Better than ever. It's just... I don't know. I feel like I've been subscribing to Netflix for my entire adult life and I'm just wondering what else is out there.
It's not you, Netflix. (Okay, maybe it's a little bit you). I just need a break—here's why:
1. There aren't many must-watch shows right now
For the past few years, Netflix seemed to be on a tear, rolling out hit show after hit show that everyone had to see. But 2018 has mostly been a dry year for Netflix, with a lot of singles and doubles and very few home runs.
There have been some bright spots, of course—Season 2 of Glow was great, as was Season 2 of Luke Cage—but there are plenty of new seasons of shows like Orange is the New Black and 13 Reasons Why that just don't have the hooks that they used to.
On a related note: Give me season 2 of Mindhunter immediately, please.
2. It's getting more expensive
Netflix raised its prices again recently, with HD streaming jumping up to $10.99 per month and 4K plans going to $13.99 per month. That doesn't seem like a lot, especially if you watch Netflix every day, but it's still around $170 for the year.
For cord-cutters who rely entirely on Netflix for entertainment, it's still way less than cable. But if you're paying for Netflix on top of cable because you like a few shows, you could put that same money towards a service like HBO Now that you may otherwise think is too pricey.
Make sure you're not still paying for disc rentals you don't use.
This is all without considering Netflix's original model: shipping customers movies on discs. Adding those plans in adds to the expense, with an additional $5.99 to $14.99 on top of your bill for Blu-rays.
Speaking of which: if you're a long-term subscriber who doesn't use discs anymore, make sure you're not still paying for this.
3. There isn't that much 4K content
There isn't much 4K content anywhere, of course, but Netflix's most expensive plan ($13.99/mo) comes with two main benefits: 4K UHD movies and the ability to stream to four screens at once instead of just two.
The truth is that there just isn't enough 4K content to justify the expense. It's mostly limited to Netflix's original programming, which doesn't benefit a great deal from the added resolution. While Netflix can hardly be blamed for Disney and co. not putting out 4K versions of movies like The Last Jedi and Thor: Ragnarok, I don't need to pay for what doesn't exist, either.
Though I wouldn't actually go cancelling Netflix over this, I actually stepped down to the HD plan from the Premium one because I felt I wasn't getting enough 4K content to justify the most expensive tier. As a result, my monthly bill went from $13.99 to $10.99, which is cheaper than the $11.99/mo I was paying for 4K last year before the price hikes.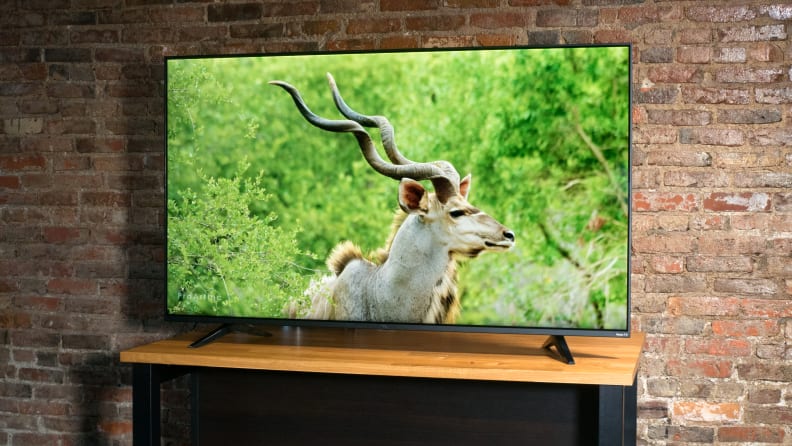 4. It's absurdly easy to cancel...
If you've spent years juggling cable subscriptions, you know just how brutal it is to try to cancel anything. I am moving soon and sticking with the same cable provider and they still want to try to charge me a termination fee because I'll be changing my service level. It's insane.
With Netflix, cancelling couldn't be easier.
With Netflix, cancelling couldn't be easier. You can do it in a few clicks in your account settings. It takes a whopping 30 seconds to change your plan level or cancel entirely.
Even if you don't want to cancel, you should go through the motions; you won't lose service until the end of the billing cycle and the process being this easy will make you appreciate Netflix even more compared to cable.
5. ...and you can always come back
Just like with cancelling, signing up for Netflix after you cancel is just as easy. It takes a few clicks to re-activate your account and you're back in business.
Does cancelling/restarting service deserve two separate mentions on this list? Try cancelling and restarting your cable or internet service and you'll understand why this is so great.
6. There are a ton of great services worth checking out
If you've been a die-hard Netflix user for years—or you're just on a tight budget—you may have skipped over some of the newer competitors out there like HBO Now, Amazon Prime Video, Hulu, or even live TV providers like Sling, DirecTV Now, and Youtube TV.
Do yourself a favor: give each service a whirl and see what else is out there. Though most of these services have the same issues Netflix faces—with far less content—there are still some fantastic shows like A Handmaid's Tale on Hulu and The Marvelous Mrs. Maisel on Amazon Prime that are worth checking out before your free trial expires.
7. The shows aren't going anywhere
Though Netflix is always cycling through movies every month, the original shows really aren't going anywhere anytime soon. Yes, some shows are better when you binge-watch them at the same time as everyone else, but there's something to be said for holding back and giving yourself something to watch later.
There's something to be said for holding back and giving yourself something to watch later.
And ultimately, that's the beauty of a service like Netflix: you have the freedom to stop paying when you don't use it. Take a month off, try something different, and come back. If you miss it, just start your sub back up. You don't need any new equipment, there's no fee for cancelling, you don't have to call anyone, you don't need an appointment...just go for it.
After all, it's summer! Get outside and save the binge-watching for when the weather gets cold.