LG is looking to challenge Sonos with the new Music Flow system. It allows users to take their music with them wherever they go, or simply hook it up to the rest of their home theater system to enhance the sound.
The small, portable H4 is the company's first foray into a portable speaker system and it's a solid, stylish speaker that will look good in any setting. Retail price is expected to be $149 when it releases this Spring.
Design & Usability
Rock solid and stylish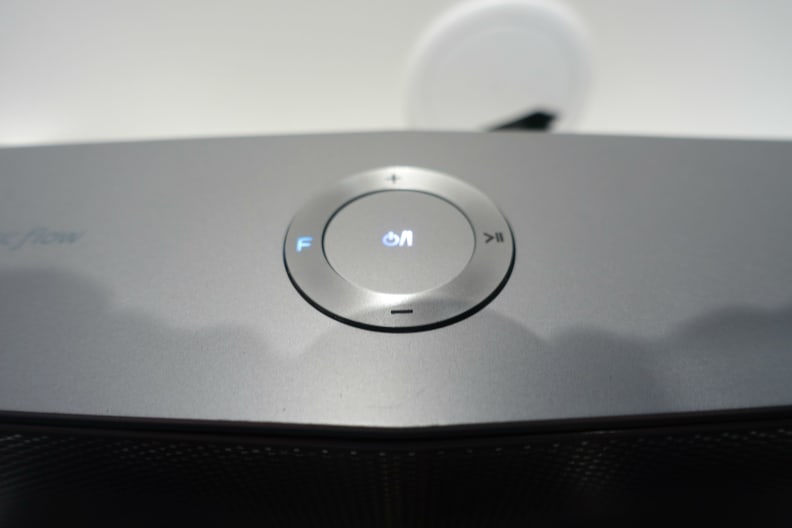 Available in dark silver, light silver and black, the compact H4 doesn't necessarily break the mold, but because of that it will match just about any decor. It's nice and heavy, and a rubber base to prevent slippage means it can live on just about any surface.
The built-in, rechargeable battery has an estimated battery life of about seven hours and plays nice with your smartphone, activating when you get within 12 feet of the speaker. Using the Music Flow app, your music can then follow you from room to room, speaker to to speaker. Up to 100 speakers can be controlled with the app.
The H4 can be linked to your home theater system as well, providing another speaker anywhere you want one.
Features
Versatility in audio
While it works just fine on its own, the idea here is to use the speaker for many different purposes. It can use either Wifi or Bluetooth to pair with the Music Flow app on your smart device, and since the speaker does not have a woofer, LG recommends using the H4 in conjunction with it's full home system. That system includes a soundbar and a subwoofer, all for around $800, well below their competitors in the market.
But if all you're looking for is a small, portable speaker the H4 will probably suit your needs. LG considers the H4 an entry-level speaker, and additional portable speakers are also planned for release in 2015.
Conclusion
Not a bad entry-level solution
At less than $150, the H4 is priced for just about any wallet, and the sound quality—at least in crowded exhibit hall—seem solid. It looks good too. The lack of buttons keeps the design clean, and the smartphone link to LG's Music Flow app means there are endless possibilities for listening.