One example of this is the new 2015 Apple 13-inch MacBook Air (MSRP $999, $1,449 as tested). When Apple debuted the MacBook Air back in 2008, it was a bold move toward portability in a market where 17-inch laptop screens were still popular. It was one of the first non-netbooks to ditch its CD drive and legacy ports in pursuit of this goal, something that seemed like a major sacrifice at the time. A 2010 rethink of the Air resulted in a new 11-inch variant, with all flash storage, and an even thinner aluminum unibody design.
Though the MacBook Air is frequently touted as the best ultrabook you can buy, the new 2015 version of the MacBook Air has hardly changed at all—even after four years. The internal components have been upgraded, but the design—right down to the display—is nigh identical to those 2011 models. So, what has changed? The rest of the laptop market has caught up to Apple. But have they passed the Air by, or is this still the ultraportable to beat?
Design
The once-proud scion of Apple's MacBook lineup hasn't changed a bit.
Put a 2010 or 2011 MacBook Air next to a 2015 version and you'd be hard-pressed to actually tell the two apart. Apple simply hasn't felt the need to fix anything over the past four years, even keeping the same model numbers despite improved components. Though Apple was not the first manufacturer to produce razor-thin ultraportable laptops (we give that nod to Toshiba's Portege series), its 2010 MacBook Air still stands as one of the finest examples of the genre.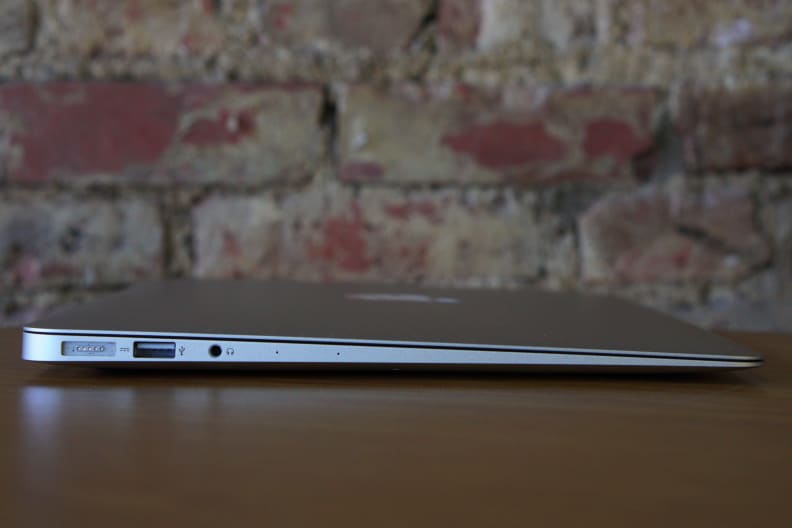 ×
TOO-AH
Take a look at the 2015 MacBook Air and you'll still find an all-aluminum unibody construction, with the 13-inch MacBook Air coming in at just 2.38 pounds and 17mm at its thickest point. Open the cover and you'll also find a backlit, chiclet-style keyboard, the 13.3-inch 1440x900 display, and the large multi-touch touchpad.
It might not be as fresh a design as it was in 2010—especially compared to the new, practically bezel-free Dell XPS 13—but it's still handsome and functional. The tapered design makes it easy to pick up off a flat surface and quickly stick into a bag, with the 13-inch fitting into easily into most moderately sized bags.
On the outside of the Air you'll still find the usual complement of ports, including a MagSafe 2 for power, dual USB 3.0 ports, a new Thunderbolt 2 port, and an SD/SDHC/SDXC card slot (exclusive to the 13-inch version). The Air also supports 802.11ac WiFi, as well as Bluetooth 4.0. There's also a FaceTime HD camera, but it hasn't been upgraded since 2012.
While there isn't much new to discuss here, that's not a huge problem.
While there isn't much new to discuss here, that's not a huge problem; while it makes our job easier to talk about new things, there wasn't much about the existing Air that we felt needed an update. The one major exception to that is the display. While 1440x900 displays still qualify as "HD," Apple's been using the same screen since the 2010 refresh. It's fine for most tasks, but with competing laptops offering 1080p and higher displays, the Air's feels notably left behind.
What's worse is that the LCD has never been particularly good. In addition to being under-specced, it has a poor viewing angle, especially vertically. As soon as you tilt the display down even slightly the screen will lose contrast. Most of the time this isn't a problem, but on an airplane, with the person in front of you reclining? It's enormously frustrating.
In Use
There's a reason Apple doesn't mess with success.
While on paper there isn't much that's exciting about the new MacBook Air, in use it's another matter entirely. While not inordinately powerful, there's a reason why you'll see so many journalists opt for the Air over almost anything else. It is lightweight, responsive, has just about everything you'd need for all but select niche tasks, and Apple's ability to marry software and hardware is still second to none.
This is true nowhere more than with the touchpad. While there are better keyboards, (far) better displays, and even more attractive ultraportable laptops on the market, none has a touchpad that can match Apple's. And since that is still your primary method of interacting with any computer, it's a big deal.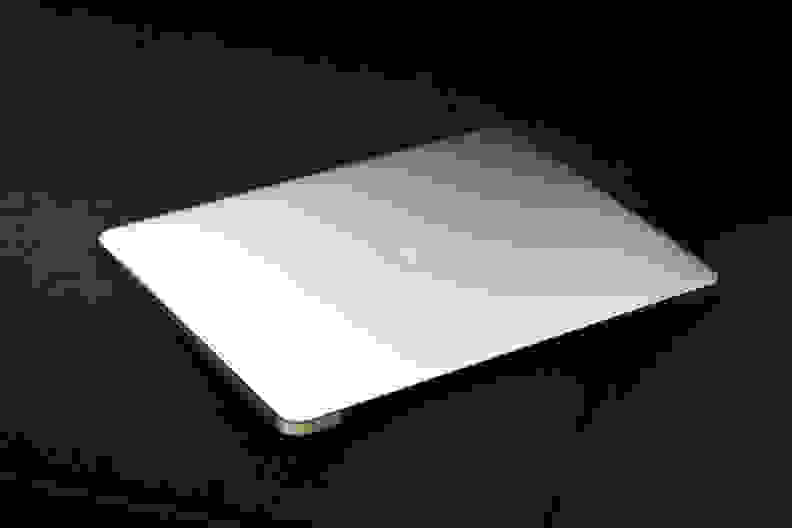 Unlike with many Windows-based laptops, I never felt the touchpad lag behind or lose sensitivity. Apple still hasn't quite figured out how to implement the right-click as well as Windows laptops have, but everything else makes for a markedly better experience. The Air may not yet benefit from Apple's fancy new Force Touch touchpad, but it gets the job done just fine.
The only notable omission is a touchscreen, but, honestly, we don't miss it.
The keyboard is also quite good, with excellent travel and spacing, while the backlight is adjustable and comes in handy when you need to type in a dim environment. The assortment of ports is also good, though the USB ports are still just a hair too close to the MagSafe and Thunderbolt ports, sometimes preventing you from utilizing both at the same time.
Just about the only notable omission here is touchscreen support. In truth, we don't miss it. Though Windows 8.1 is set up to take advantage of touch support, OS X isn't, subbing in touchpad gesture support for many things instead. On Windows the touchscreen is mostly useful for bypassing the often shoddy touchpad for scrolling—a moot point on the MacBook Air—though we do wish pinch-to-zoom was standard on every touch-capable device when viewing photos.
Software
OS X and not much else
If you're familiar with the latest iteration of OS X—Yosemite—then you don't need much explanation of the software on the MacBook Air. As with all MacBooks, what you see is what you get. The laptop comes with just the OS on it, including some default apps like FaceTime, Safari, Maps, and the like, without any of the usual bloatware that you'll find on competing Windows laptops.
If you're unfamiliar with the changes to Mac's latest operating system, then it'll take some getting used to. The basics are pretty simple to master, however, with most of your main apps accessible either via the Launchpad screen or the Dock at the bottom. Finder is your best bet when trying to navigate your drives, while Spotlight has been upgraded to pull information from across your system and even from websites like Wikipedia.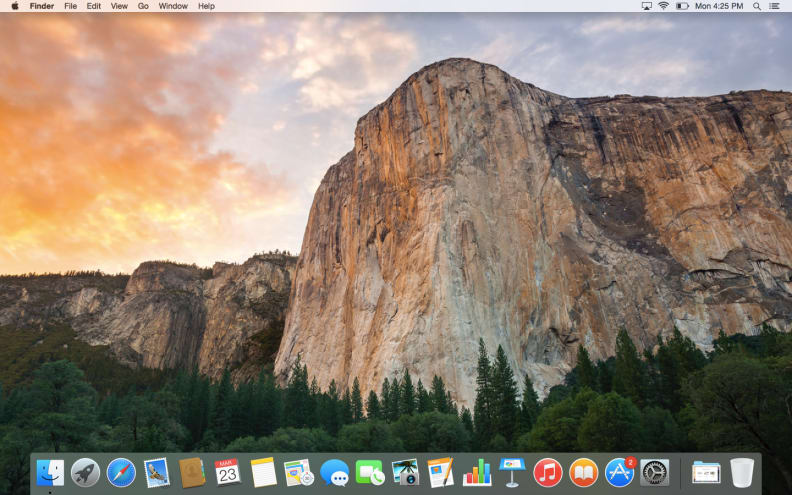 ×
oh-ess-ex
As with other Apple products, OS X Yosemite is designed to be used in conjunction with the rest of Apple's ecosystem. If you have an Apple TV you can easily use your TV as a secondary display, you can share all your files across all your Apple devices via iCloud, and you can even see and respond to your iPhone's iMessages and FaceTime right from your desktop. Even those who have to run Windows apps can do so via Boot Camp, Apple's dual-boot utility. The only hangup with the MacBook Air here is the lack of Windows 7 support in Boot Camp, so legacy Windows programs may not function properly.
All of these features are available through non-Apple alternatives like Chromecast, Dropbox, Skype, and Pushbullet, of course, but Apple makes it easy. You might pay a little (or a lot) more money to build your life around Apple products, but for those who aren't as tech-savvy these kinds of advanced features are made a little more approachable when you deal exclusively with Apple.
Performance
Wait, no Retina? Again?
Most observers of all things Apple expected the company to finally come out with a MacBook Air with Retina display this year. Instead, Apple pivoted, producing the new 12-inch MacBook and offering merely a token processor update for the Air. This left the Air line to make due with the existing 1440x900 display it's had for the past five years. Apple also hasn't improved the tuning of the display, as it still has a poor viewing angle, iffy gamma, and merely acceptable color accuracy.
Luckily, the rest of the package is improved enough to make up for it starting with the new 5th-gen Intel Core processor. The baseline 13-inch $999 model will have a 1.6GHz dual-core Intel Core i5, upgradeable to a 2.2GHz dual-core Intel i7 for $150 more (which is the processor in our test unit). The 5th-gen Core i7 processor is around 30% faster than last year's, and it showed in our performance testing. The new Air screams through daily tasks like word processing, web browsing, and photo editing, without so much as a hiccup.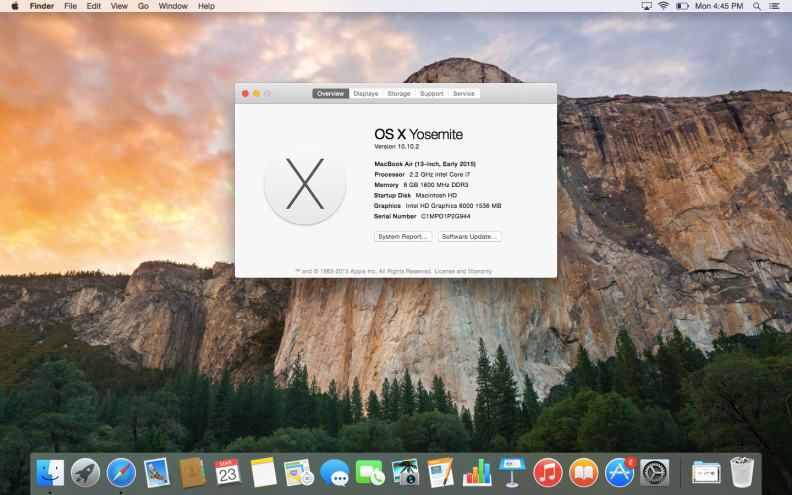 Graphically intense tasks are also improved thanks to the new Intel HD 6000 GPU. It isn't on par with the seriously impressive Iris Pro GPU that is found in the top-end 15-inch MacBook Pro, but it's no slouch either. Running apps like Adobe's Photoshop Creative Cloud and Lightroom are no sweat, but you'll struggle to play hardcore games like Metro 2033: Last Light. It's worth noting that the Air we tested was also upgraded to include 8GB of RAM, which costs $100 extra but helps with these more intensive tasks.
The 13-inch also gets a nice leg up thanks to the use of faster flash storage compared to last year. That makes those daily tasks even easier, improving transfer speeds and boot up times. Our one hangup there remains the fact that the base model only has 128GB of built-in storage. It's not easily upgradeable, though you can add a high-capacity, low profile SD card to enhance your storage options.
The Air handily outpaces the Pro for battery life.
That's not an ideal solution—especially if you take photos and actually use that slot frequently—and Apple charges a $200 markup to upgrade the SSD to the 256GB version, and another $300 to go to the 512GB SSD. All the storage solutions are PCI-e, however, which is faster than the older SATA standard.
Add it up and while the MacBook Air doesn't quite match up to the top-end 15-inch MacBook Pro, it's close enough. And if you don't need the extra oomph or the (much) better screen, the Air handily outpaces the Pro for battery life. By ditching the extra graphics card and half the cores, the more power-efficient Air can eke out about 5 hours of battery life during our intensive rundown test. That's not as good as Apple's claims of 12 hours, but you'll see numbers closer to that as long as you limit performance intensive tasks while on battery.
Conclusion
Apple's cheapest laptop might just be its best—for regular people.
With the advent of the new MacBook and the MacBook Pro with Retina Display, it's easy to overlook the relatively humble MacBook Air. Starting at just $899 ($999 for the 13-inch), the Air doesn't have a Retina display, it doesn't have a fancy new Force Touch touchpad, and it hasn't seen a true design update in years.
And yet, this is easily the best value among Apple's MacBook lineup. The new 12-inch MacBook may get more attention, but the more affordable 13-inch Air is nearly as small, has a far more powerful 5th-gen Intel Core processor, a full complement of ports, and the battery life is still superb. The display is badly overdue for an update, but it's sufficient for most tasks up to and including photo editing.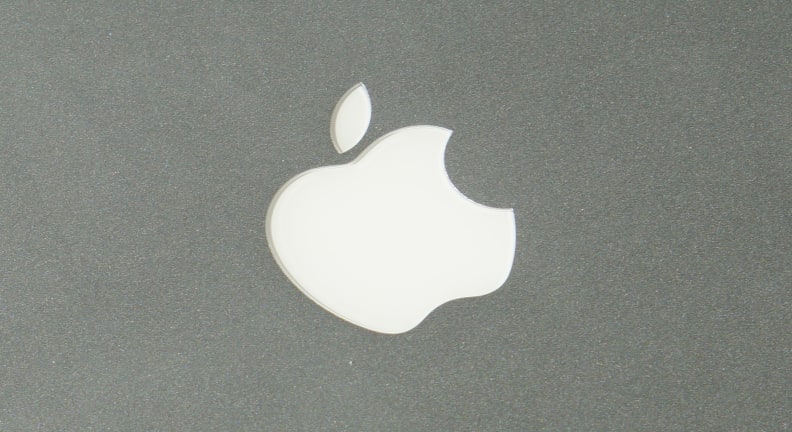 The MacBook Pro is still a better option for creative professionals in need of a little more power, but if CAD, 3D modeling, graphic design, or hardcore gaming aren't among your top priorities, the Air will more than get the job done. The new 5th-gen Core processor can accomplish more than you might think, and the on-board Intel HD 6000 GPU can even handle light gaming without much issue.
Where the Air falls flat is when you look beyond Apple's borders. The MacBook's primary ultraportable competition for 2015 will mostly come with the same processor, the same kinds of ports, and often significantly better displays. Against a laptop like Dell's nearly bezel-free XPS 13, for example, you can get a 1080p display and an i3 processor for just $799. Even if you bump that up to an Intel Core i5 to match the MacBook Air the Dell's display and superior battery life win out. At that point picking the Air is mostly down to touchpad ergonomics and a preference for OS X over Windows.
The truth is that this is more than enough laptop for most people.
If you do go with the Air, you'll still be rewarded with a laptop that's surprisingly powerful and as reliable as anything Apple makes. It's not the newest MacBook, but the truth is that this is more than enough laptop for most people. And while there are better ultraportable values if you're willing to consider Windows, this is still priced within reason. The 2015 MacBook Air may not feel as cutting-edge as it did four or five years ago, but we have to say, it looks pretty good for its age.
Meet the tester TJ Donegan
Executive Editor
@TJDonegan
TJ is the Executive Editor of Reviewed.com. He is a Massachusetts native and has covered electronics, cameras, TVs, smartphones, parenting, and more for Reviewed. He is from the self-styled "Cranberry Capitol of the World," which is, in fact, a real thing.
Checking our work.
Our team is here for one purpose: to help you buy the best stuff and love what you own. Our writers, editors, and lab technicians obsess over the products we cover to make sure you're confident and satisfied. Have a different opinion about something we recommend? Email us and we'll compare notes.
Shoot us an email