The battery fizzles out pretty fast, especially when running power-hungry tasks. It's disappointing, but not totally unexpected given the powerful components inside. It's also not the most portable machine. If you travel frequently, you may not want to lug this thing around. I'm not a huge fan of the bulky form factor, as I'd prefer not to carry around something that feels like a brick. Gamers might not mind the bulk, but non-gamers could take issue with it.
The VivoBook isn't as portable as the best ultrabooks, or anything, but it has a lot going for it. It really boils down to what you need from a laptop, though. Is it too heavy? Do you need a lot of graphics power? The VivoBook has enough power to run lightweight AAA games like Overwatch, but it's not super portable. Still, I applaud Asus for trying something different. It's kind of like a gaming laptop in disguise. It has powerful internals on the inside, but looks like a premium ultrabook on the outside. Sneaky, sneaky.

The VivoBook comes in just one configuration. This high-performance machine features an Intel Core i7 7700HQ processor, a Nvidia GTx 1050 graphics card, 16GB of RAM, and a 512GB SSD. In addition to the top-tier components, you're getting a good selection of ports as well. Here are the specs (in full detail) inside our loan unit:
CPU: Intel Core i7-7700HQ
GPU: Nvidia GTX 1050
Display: 15.6-inch (1920 x 1080) full HD touchscreen
Memory: 16GB
Storage: 512GB SSD
Ports: 1 USB-C 3.1, 2 USB-A 2.0, 1 USB-A 3.1, HDMI, SD card reader, headphone/mic jack, Kensington lock
Battery: 47Wh 3 cell battery
The gold and black color scheme is particularly unique, as it's a departure from the traditional gaming laptop aesthetic. You're not going to find any neon green ports or serpentine logos here. In other words, it's the perfect machine for people who want the power of a gaming laptop, but don't necessarily like the look of one. The VivoBook is sophisticated enough for any environment, really.
The price ($1,299) isn't bad for the specs, either. Not only are you getting loads of graphics power, which is great for AAA titles and such, you're getting a good-sized touchscreen as well. While I'd like to see more configuration options, this model is very capable of handling power-hungry tasks and graphically-intensive games
The dual-fan design keeps things nice and cool
Whether you're a Minecraft architect or an e-sports pro, you're going to need a gaming laptop that doesn't easily overheat. The VivoBook, with its dual-fan design and eight fan speeds (holy cow), stayed cool when I played Overwatch on high settings. These fans work in tandem with two long heat pipes, which stretch over the GPU and CPU, meaning it draws out hot air more efficiently. Not only did the laptop stay cool, it was pretty quiet too.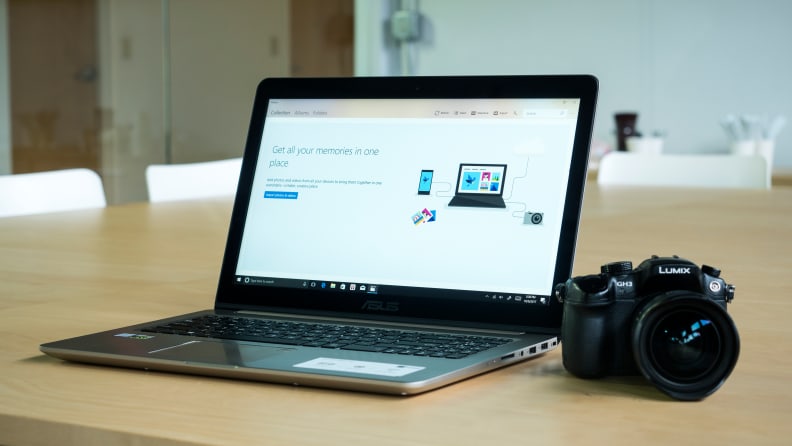 Unlike other gaming laptops I've reviewed, like the latest Razer Blade, the VivoBook's fans weren't annoyingly loud. Sure, I could hear the fans in a quiet room, but the sound was tolerable. Some gaming laptops sound more like rocket ships due to fan noise, but not the VivoBook. This machine is definitely one of the quietest gaming laptops I've ever worked with.
The overall aesthetic is sophisticated-looking
The VivoBook, with its gold exterior and midnight-black keys, is a nice-looking laptop. If you're looking for a mid-range gaming laptop that doesn't look like a gaming laptop, then this is an excellent option. It also doesn't hide the fact that it takes design cues from the Apple MacBook Pro. I mean, between the large trackpad and minimalist aesthetic, you can't really ignore the parallels. But hey, isn't imitation the highest form of flattery?
I really like that smudges don't show up easily on the gold shell. It's not smudge-resistant, per say, but you're not going to see as many fingerprint marks as you would on a darker color. This is nice because if you're like me, someone who loathes smudges, you don't have to wipe down the laptop as often.
You're getting a full set of ports
If you're a gamer or a photo editor, you're going to need a lot of connectivity options. Don't let the VivoBook's slim design fool you. It offers a good selection of ports. This gives it an edge over the Apple MacBook Pro, which only offers USB-C. Carrying a bunch of dongles around is a pain in the neck, so it's nice when a machine includes those soon-to-be-extinct USB Type-A ports.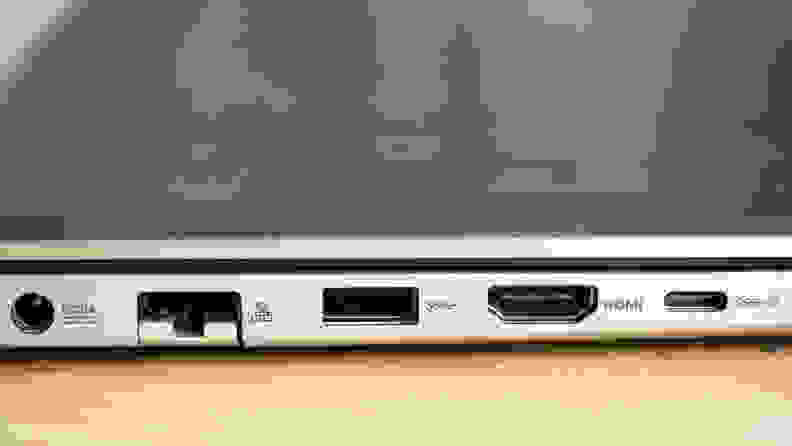 The VivoBook is a great laptop for both gamers and creative professionals. You can hook up to an external monitor or mouse, upload large video files, and much more. On the right side, you'll find two USB 2.0 ports, a headphone/mic jack, a Kensington lock, and an SD card reader. The left side features one USB 3.1 Type-C port, one USB 3.1 Type-A port, HDMI, Ethernet, and a power port.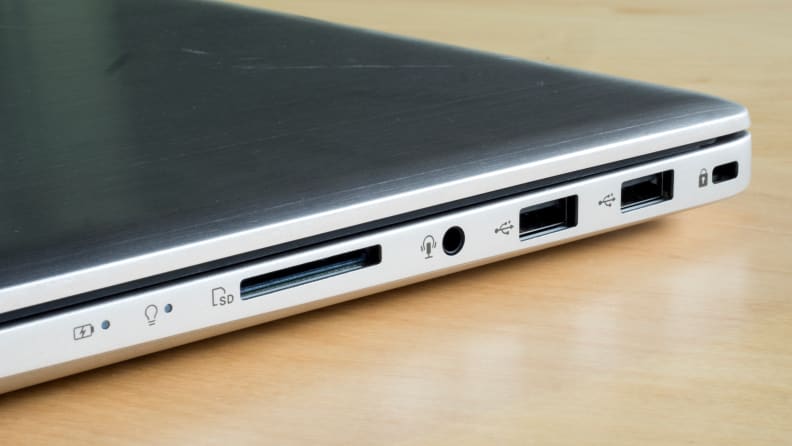 It's not the most portable laptop
The VivoBook weighs about five pounds, which is heavier than I like. This might not be a good option for non-gamers, as most people tend to favor portability over graphics power. For me, if it doesn't weigh around three to four pounds, I don't see the point in taking it with me. Though the VivoBook isn't the most travel-friendly machine, it's still lighter than the Dell Inspiron 15 (7567) Gaming and the Acer Predator Helios 300.
If you're looking for a high-performance machine with great portability, we'd recommend the latest Razer Blade, which weighs a little over four pounds. It's the lightest gaming laptop I've ever worked with and it's a real powerhouse, too. I guess, at the end of the day, it really depends on your needs. Are you willing to overlook a bulky frame if it means more power?
The battery life is lackluster
So, the GTX 1050 GPU is a huge power-suck. You're getting a ton of graphics power, for sure, but the battery life really suffers. When we put the VivoBook through our intensive battery test, which cycles through a bunch of power-hungry tasks, it lasted a little over two hours. That's pretty disappointing, but not totally unexpected, given the top-tier components inside. You'll definitely want to keep the charger handy.
If it's longevity you're after, you may want to opt for the Lenovo ThinkPad X1 Carbon, which has up to 6-8 hours of battery life. The Carbon isn't as powerful, but you're getting the same size screen for around the same price. It's not a gaming laptop,but depending on your computing needs, it might be a good option.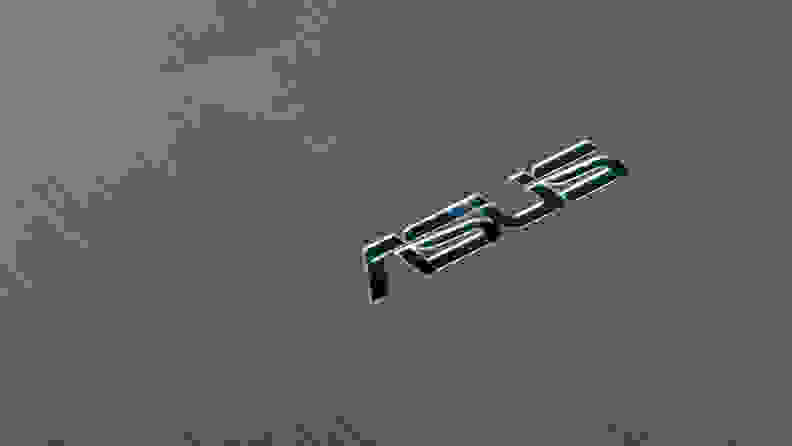 No, especially because it may not meet everyone's needs
If you're looking for a reasonably priced mid-range gaming laptop, the VivoBook is the right choice. With its powerful GPU, full set of ports, beautiful display, and minimalist design, this machine checks off a ton of boxes. If you're not into the traditional gaming laptop aesthetic, the VivoBook's looks more like a premium ultrabook than a gaming laptop. It's the kind of computer that may (aesthetically speaking) appeal to both gamers and business professionals. While there's a lot we like about this laptop, we do have some issues with it.
The battery life leaves a lot to be desired. During our more intensive battery test, we exhausted the VivoBook in a little over two hours. The web browsing test, which is a better gauge of everyday use, drained the laptop in four and a half hours. That's still not great. If you travel often, this might be a problem, as you'll need to hunt for an outlet. In a similar vein, the VivoBook isn't the most portable laptop I've ever worked with. Weighing about five pounds, it's a lot heavier than I expected.
At the end of the day, it depends on your computing needs. A competitive gamer might care more about a powerful GPU than laptop bulkiness. For those who travel often, portability may be more of a priority. The VivoBook is a reasonably priced laptop, no doubt, especially for the specs. But we'd recommend looking into alternative laptops, as there are cheaper and more powerful machines out there.
If you're looking for a gaming laptop that costs less and has a better GPU, the New Dell 15 7000 Gaming is a good option. Though it's heavier than the VivoBook, weighing closer to six pounds, you're getting a 1060 GTX graphics card for about $200 less. Plus, the black on black design doesn't look too shabby either. I'm not saying the VivoBook is a bad laptop (quite the opposite, actually), but it might not work for everyone.
Meet the tester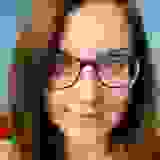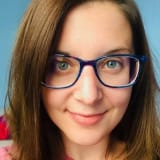 Ashley Barry-Biancuzzo
Editor
@awitchdidit
Ashley Barry-Biancuzzo is a valued contributor to the Reviewed.com family of sites.
Checking our work.
Our team is here for one purpose: to help you buy the best stuff and love what you own. Our writers, editors, and lab technicians obsess over the products we cover to make sure you're confident and satisfied. Have a different opinion about something we recommend? Email us and we'll compare notes.
Shoot us an email