A fast quad core 7th-generation i7 processor, 16GB of DDR4 RAM, an Nvidia 1050 Ti discrete GPU, and a large 15.6-inch 1080p display. It's a laptop that can chew through even demanding work like photo and video editing, with a huge 73Wh 8-cell battery powering you through more than a full workday.
The ZenBook Pro is bulkier than some of our favorite laptops—with an especially chunky charger—but it provides a sleek design and tons of power for far less than high-end competitors like the 15-inch MacBook Pro. There are cheaper laptops that can beat it for power (and more on the way early next year), but you'd be hard-pressed to find a better combination of performance and premium design for less money right now.
The Asus ZenBook Pro UX550VE is a newer addition to the companies sleek ZenBook line, which is most well-known for, its slim ultraportables like the extremely affordable ZenBook UX330UA and the high-end ZenBook Deluxe.
The ZenBook Pro, as the name suggests, is more geared toward people who need their laptops to be a bit more powerful, though it does borrow significantly from the design language of those other small laptops. Here are the full specs from Asus:
Processor: Quad-core i7-7700HQ 2.8GHz w/ Turbo Boost
Memory: 16GB 2400MHz DDR4
Storage: 512GB PCIe SSD (407GB free)
Graphics: Nvidia GeForce 1050Ti w/ 4GB GDDR5 VRAM
Display: 15.6-inch 1080p LED touchscreen
Battery: 73Wh 8-cell lithium-polymer battery
Inputs: USB-C Gen 2 w/ Thunderbolt 3 (x2), USB-A 3.0 (x2), HDMI, 3.5mm headphone, Micro SD card reader, Precision Touchpad
Wi-Fi: 802.11ac Dual band, Bluetooth 4.2
Audio: Quad Harmon Kardon-certified speakers
Dimensions: 14.37" x 9.88" x 0.74", 4.3lbs
As of publication, this is the only config we can find for the ZenBook Pro, and it's a beefy one. Asus has a clear goal with this machine: provide a fast workhorse-caliber laptop with a very long-lasting battery and a mix of connectivity options that will ensure the laptop is suitable for a wide range of users.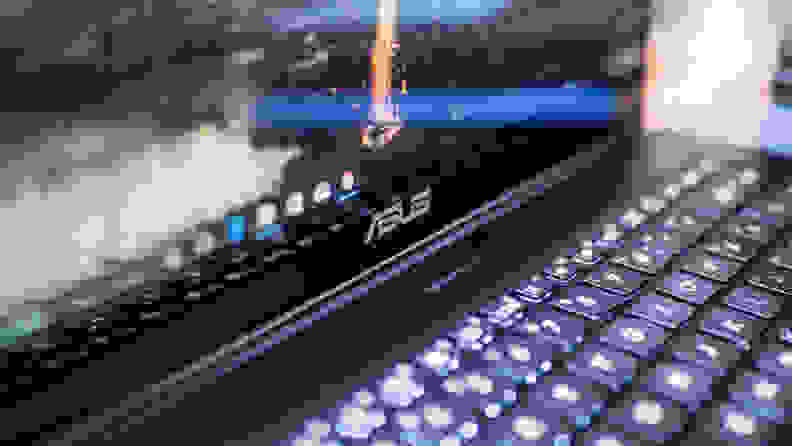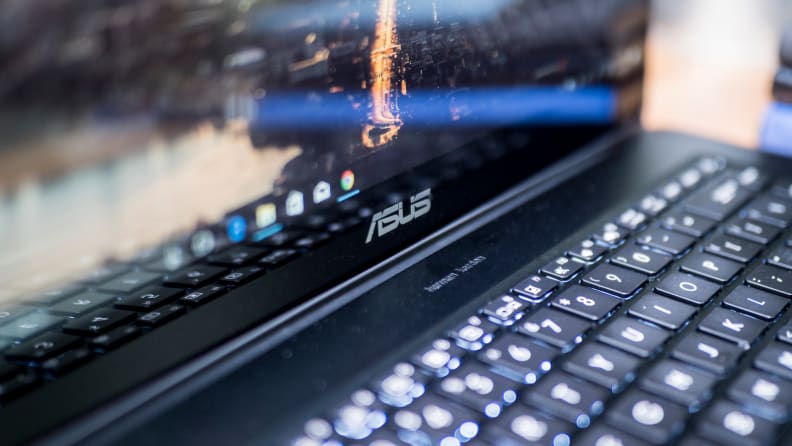 Given the launch price of $1,700, the ZenBook Pro is competitively priced in the market—especially for anyone dead set on getting an Nvidia 1050Ti, a quad core i7 processor, and 16GB of RAM with a 512GB SSD.
We should point out two discrepancies we saw with the specs: Our review unit matches the listed specs exactly, though the 512GB SSD only has about 415GB free after Windows Signature Edition was installed; the laptop also weighs about 4.3lbs, a tad above the 4lb weight it's listed at. It also comes with a few programs and games pre-installed despite being a Signature Edition laptop, though nothing too egregious.
This laptop is built to get stuff done---fast
Outside of gaming laptops, you just don't see many laptops this sleek packing quad core processors. Even high-end machines packing Intel i7 chips tend to drop to dual core, but the ZenBook Pro UX550VE offers a full quad core processor running at 2.8GHz, along with 16GB of DDR4 memory and a PCIe SSD.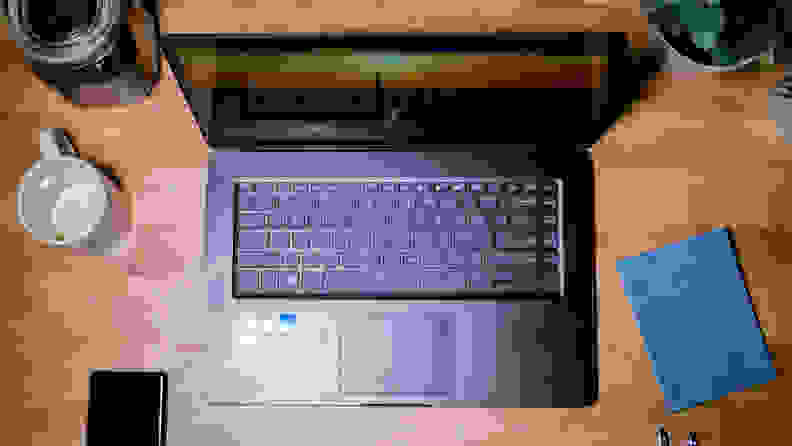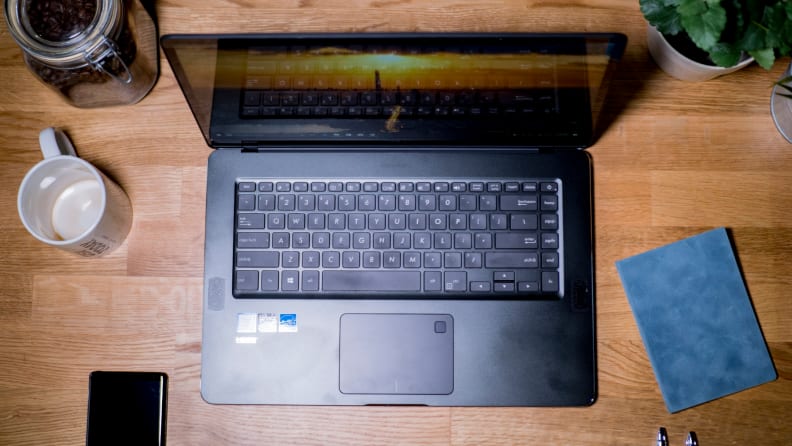 That's an ideal setup for serial multitaskers, especially those that need to run multiple programs alongside a resource hog like Chrome. The included Nvidia 1050Ti is also an awesome resource if you do any multimedia work, especially photo or video editing, or you want to dig into some games once your work is done.
The 73Wh battery is massive, and it lasts all day
There's a reason you don't see many non-gaming laptops with a config like this: it wrecks your battery life. We're typically pleased if we can get a solid 3 hours of life out of a laptop that includes a quad core processor and a discrete GPU.
The ZenBook Pro's battery easily lasted me through a full workday.
The ZenBook Pro crushed our battery tests, and in practice I was able to breeze through an entire work day. Though demanding tasks will drag the battery down faster, when just browsing the web and doing basic tasks (such as writing this review), I easily got 8 hours of life with the screen brightness at a comfortable 80%.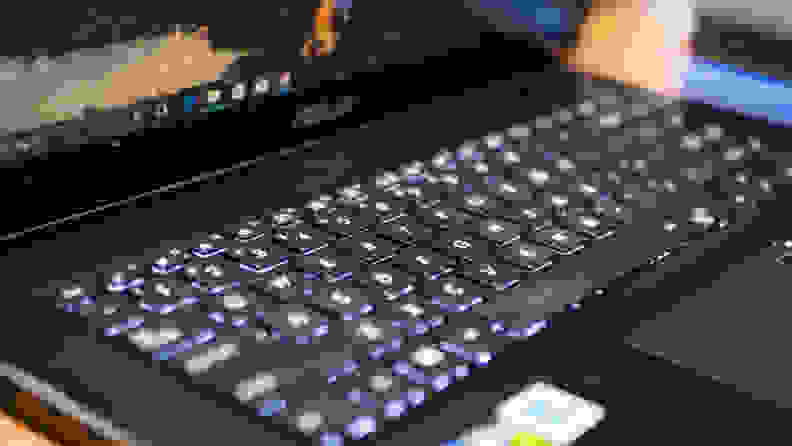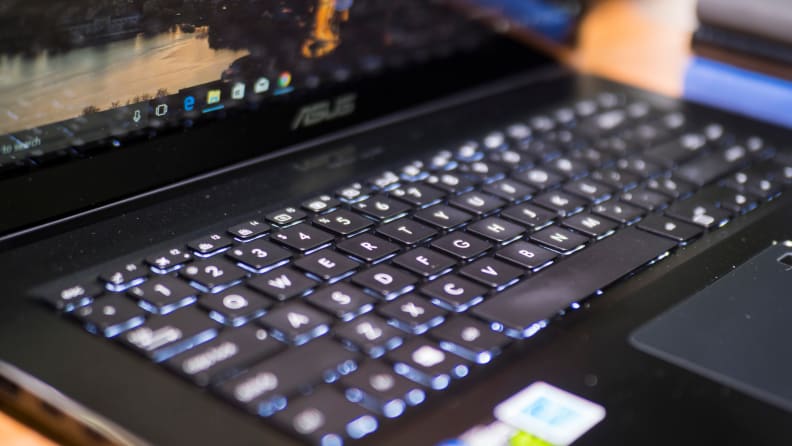 The keyboard is a joy to type on
Though keyboard quality is more of a concern on smaller laptops where there is less space, Asus really knocked it out of the park on the ZenBook UX550VE. The keys are tactile, well-spaced, and have just enough travel for a comfortable typing experience.
In our tests I was easily able to match or exceed my average of around 90WPM. There's no keypad for people who still need one, but there are also no oddle placed keys or other issues that will be a constant annoyance
The price is very good, but...
Starting at $1,699.99, the Asus ZenBook Pro UX550VE is competitively priced---but only if you can't skimp on things like the GPU and don't want to lug around a full-blown gaming laptop like the Acer Predator Helios 300.
The closest competition right now may just be the Dell XPS 15, which you can get in a near-identical configuration (same processor, RAM, and storage) for either $1,749 (non-touch, 1080p) or $2,149 (4K touchscreen). Both models offer a larger 97Wh battery and a slightly slower Nvidia 1050 GPU.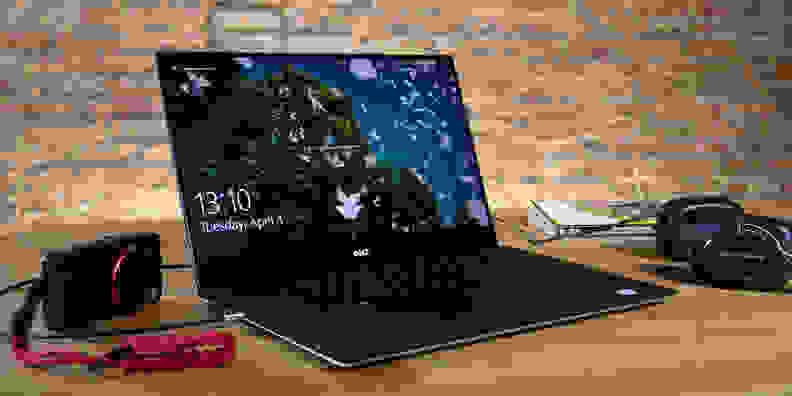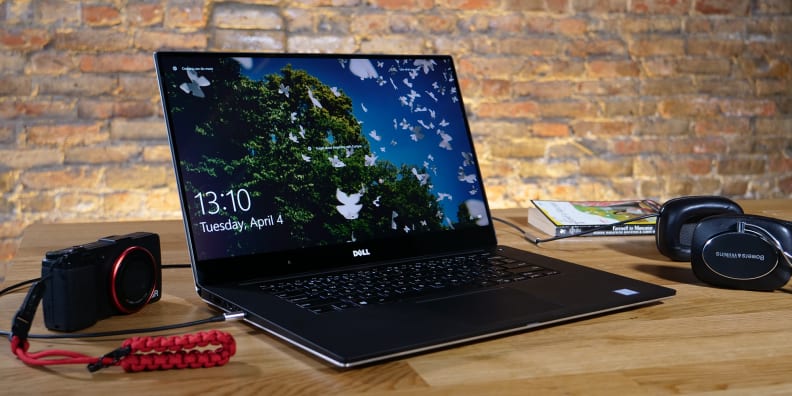 If you are cross-shopping it with Macs, the new 15-inch MacBook Pro starts at $1,999, but a similar config will run you $2,7999 with a Radeon Pro 560 GPU. That's a huge premium, though you get the innovative Touch Bar and four Thunderbolt 3 ports.
And for buyers who don't mind a tiny bit of gaming flair in their laptop, the latest Razer Blade offers an Nvidia 1060 and starts at just $1,899 with a 256GB SSD, a 14-inch 1080p screen, and an otherwise identical experience. Of course, there's always the question of what is coming out next year...
There may be better, faster machines in this price range soon
Though we've already gushed over the ZenBook Pro's power compared to similar laptops out now, the question that still lingers in my mind is, "Why now?"
Intel's new 8th-gen chips are starting to roll out now—with a full suite of quad core processors—Nvidia is undoubtedly planning for its next wave of GPUs, and CES is right around the corner. The ZenBook is good enough it should run very well for years, but it's also likely that by next spring there will be numerous laptops that can outperform it, or match it for less money.
It's not a guarantee, of course—Intel's early 8th-gen chips are widely expected to be warmed over 7th-gen models—but it's a real concern. If you're buying the ZenBook Pro strictly for its power, it may be worth seeing how things shake out at CES in a couple months.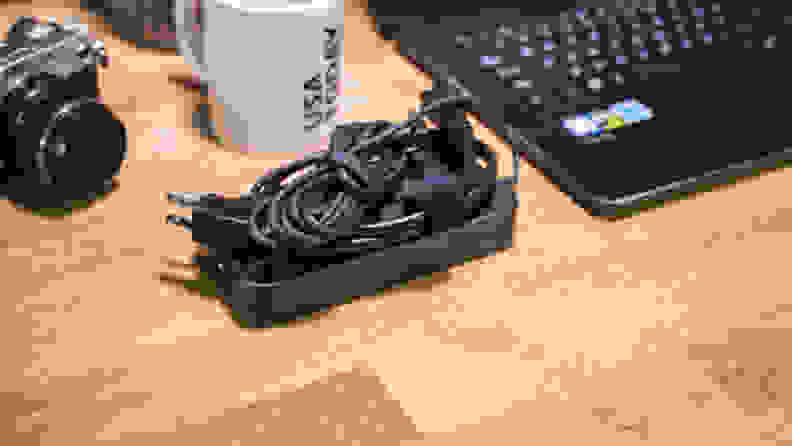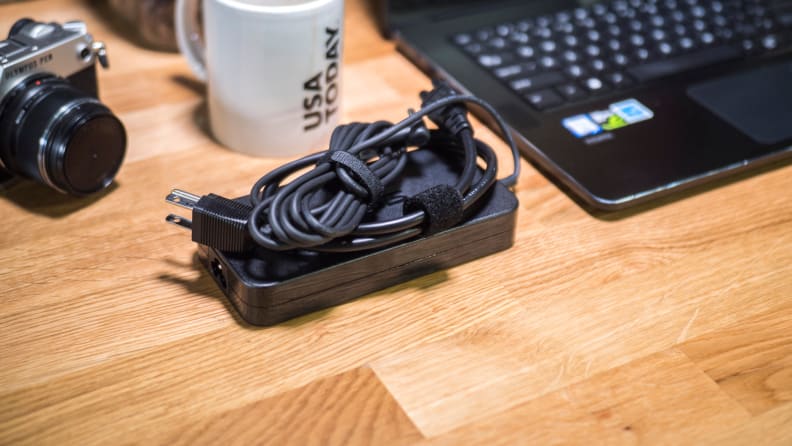 The laptop is heavy and the power brick is gigantic
I was frankly stunned when I took the ZenBook Pro out of the box. I don't think I've seen a power brick this large in years that wasn't on a gaming laptop. It's gigantic.
Compared to the sleek USB-C charger I use with my current MacBook Pro, the difference is night and day. And it's not like the laptop is super light either. Though its measured 4.3lb weight is right in line with the 4.02lb 15-inch MacBook Pro and the 4.5lb Dell XPS 15, this is still a beefy laptop.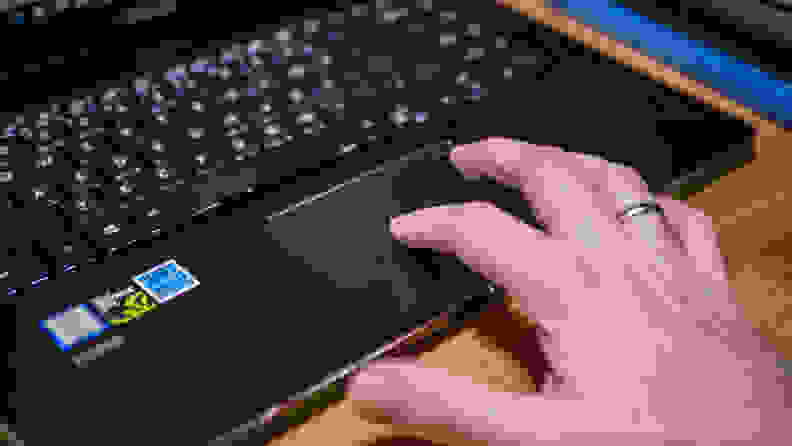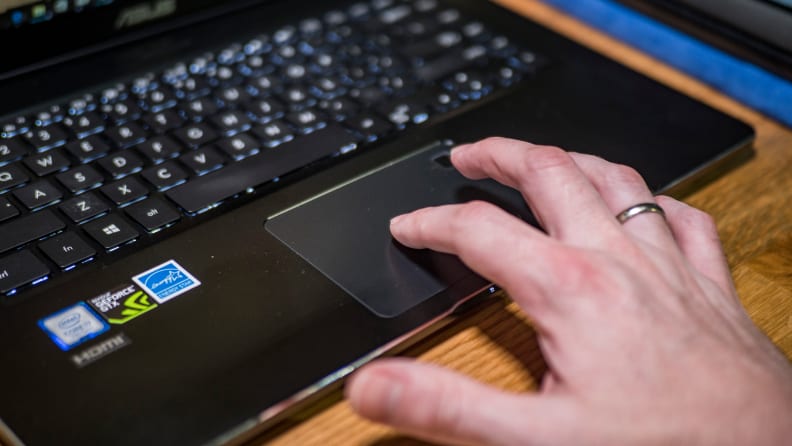 The 1080p screen may not work for on-the-go photo/video editors
In general, we are all about having 1080p screens in laptops. The benefits of a 4K screen are marginal at best, and they're often a huge drag on battery life. Gaming at 4K on a laptop screen is equally useless, as you'll get worse performance vs trying to render at 1080p and having it scale up.
The one exception is for video editors who want to work with 4K video at a native resolution, and photo editors. This is a minor nitpick of course, because you can always hook up a 4K monitor via Thunderbolt 3, but it may be a pain point when you're on the go.
Yes—though there are strong alternatives to consider first.
The end of the year is always a dicey time to drop a new, premium laptop. Though the ZenBook Pro U550VE looks like a great deal at just $1,700, there's a non-zero chance that there will be better laptops at this price in just a few months.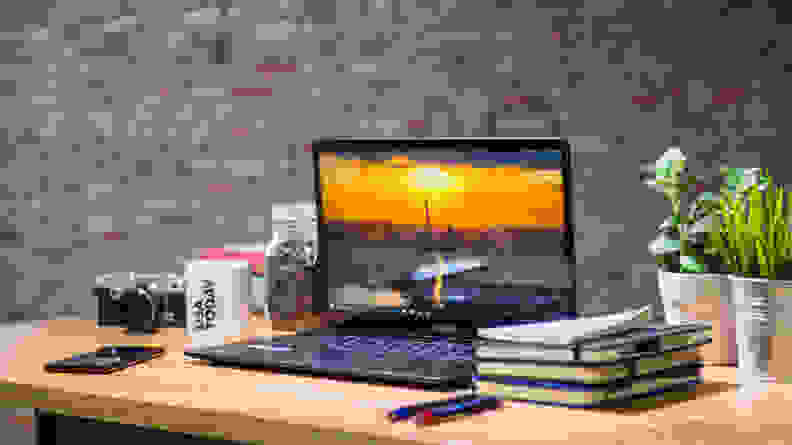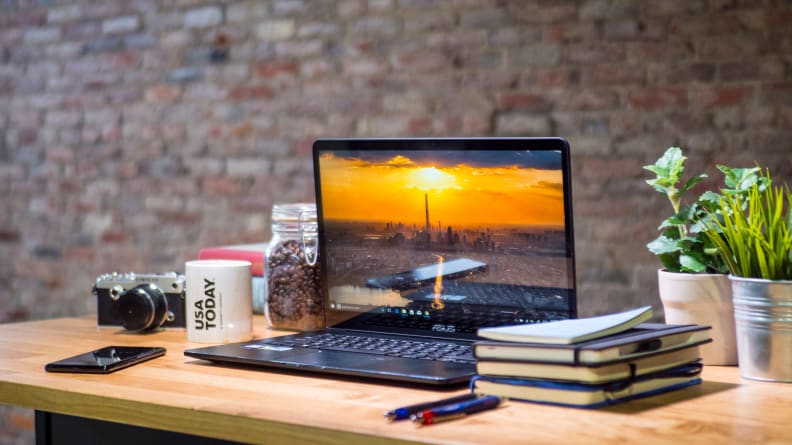 Though Intel's release schedules are always unpredictable, 8th-gen chips are already hitting the market. Performance-obsessed buyers looking for a good value may want to consider their options and see how things shake out soon.
That said, the ZenBook Pro did extremely well in our tests. It performs like a dream, offering exceptional power in a grown up-looking package and with all-day battery life. It's a truly excellent laptop and Asus is positioning it alongside premium fare like the Dell XPS 15, 2017 Razer Blade, and the 15-inch MacBook Pro, all of which are more expensive.
The ZenBook Pro performs like a dream, offering exceptional power with all-day battery life.
Of course, if you only care about power you can pick up a gaming laptop that can outpace the ZenBook Pro already for far less. The New Dell Inspiron 15 7000 Gaming laptops all come with the more powerful Nvidia 1060 GPU and start at $1,049. You can get a model with 16GB of RAM and a 256GB SSD + 1TB HDD combo for $1,449. It's heavier and battery life will be worse, but it features a sleek black-on-black design that doesn't scream gamer while offering way more power than the ZenBook Pro.
But for buyers who want to snap up a powerful, sleek-looking, long-lasting laptop that don't mind carrying around a little extra bulk, the ZenBook Pro UX550VE is a rare combination. It's modestly priced, it's grown-up, and it feels like the kind of machine that will hold up for years to come.
Meet the tester TJ Donegan
Executive Editor
@TJDonegan
TJ is the Executive Editor of Reviewed.com. He is a Massachusetts native and has covered electronics, cameras, TVs, smartphones, parenting, and more for Reviewed. He is from the self-styled "Cranberry Capitol of the World," which is, in fact, a real thing.
Checking our work.
Our team is here for one purpose: to help you buy the best stuff and love what you own. Our writers, editors, and lab technicians obsess over the products we cover to make sure you're confident and satisfied. Have a different opinion about something we recommend? Email us and we'll compare notes.
Shoot us an email