If design and build quality are high up on your requirements, the HP Spectre X360 delivers just about everything you'd want. Not only does HP offer up a bevvy of different processor options, you can get two different screens, and up to 8 GB RAM. There's even a 15-inch version that offered up excellent battery life and a big screen for added productivity.
Our review unit's stunning ash silver and copper color combination helps this compact transforming notebook shine when compared to the competition. Simply put, this is one of the slickest 2-in-1 computers you can buy today.
Editor's Note
After discussing our initial battery results with HP, we retested the Spectre X360 13-inch under slightly different conditions. We've updated the score and text to reflect the improved battery score.
HP has a wide array of specs available in the Spectre X360 13-inch lineup. The entry-level version is about on-par with other $899 ultrabooks:
•Intel 6th Generation Core i5-6200U Processor
•4 GB RAM
•128 GB SSD
•13.3-inch IPS HD touchscreen (1920 x 1080)
•Intel HD Graphics 520
•WiFi 802.11ac/Bluetooth 4.0
Currently, there is a $999 option that gives you double the RAM (8 GB) and double the storage capacity (256 GB). This is a no-brainer for only $100 more than the MSRP of the entry-level version.
That said, if you look, there are some excellent deals on remaining last generation Spectre X360s you can pick up on the cheap at deep discounts, while supplies last. If your budget is under $1000, we'd recommend trying to scoop up one of these deals.
The version we sampled is a bit pricier, with a unique color scheme, a top-tier Intel processor, paired with a big SSD:
•Intel 6th Generation Core i7-6500U Processor
•8 GB RAM
•512 GB SSD
•13.3-inch IPS QHD touchscreen (2560 x 1440)
•Intel HD Graphics 520
•WiFi 802.11ac/Bluetooth 4.0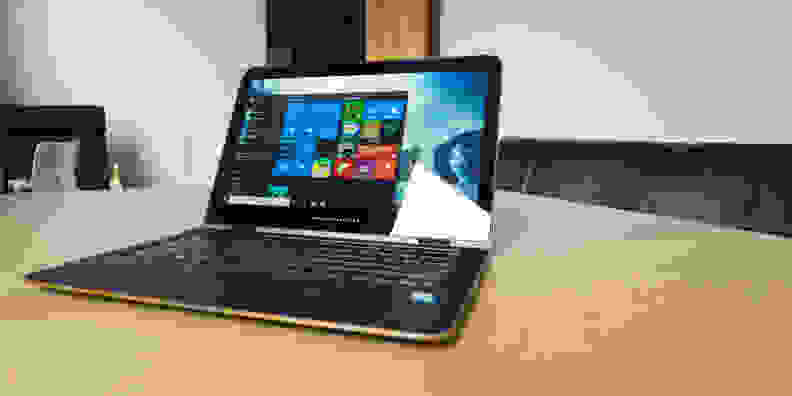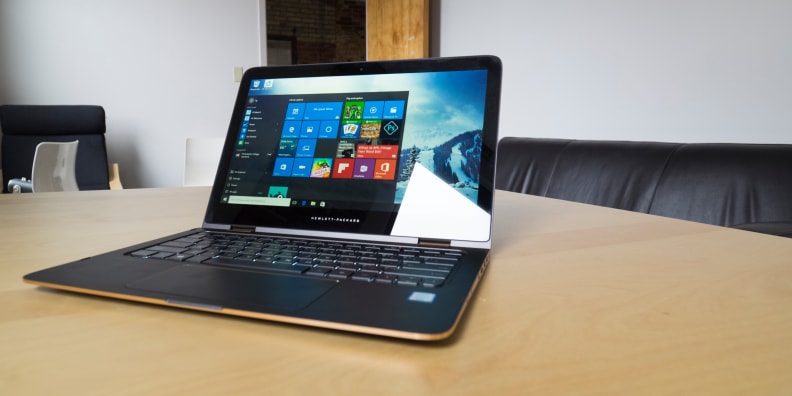 While we liked the sharp QHD display of our test unit, we recommend you get the standard HD version to get the most out of the Spectre X360's battery. This version of the laptop got much worse battery life in our tests than the 15-inch version we tested with an HD display. In either case, go HD for the best possible battery life.
Eye-catching design with excellent fit-and-finish
Our gorgeous review unit came in an awesome ash silver and copper color combination, which is unlike any other computer on the market today. This steampunk-ish version of the Spectre X360 goes a long way to highlight the design work HP has put into this ultrabook.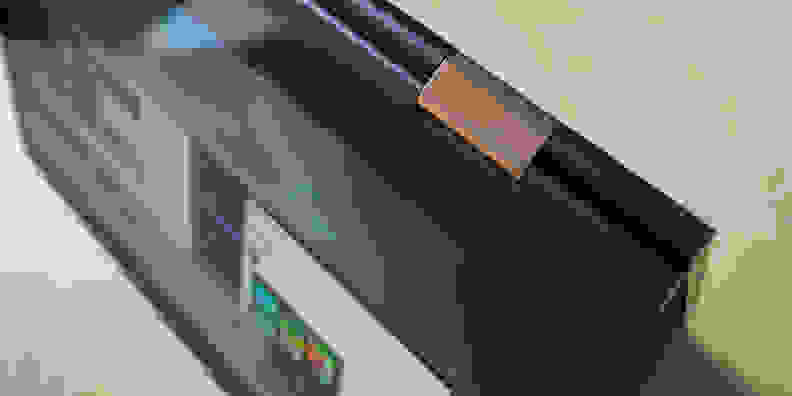 Everything from the way the screen and keyboard deck come together at the back, to the polished edges of the computer, to the neatly-etched "Hewlett-Packard" insignias just make the product seem special. If you're looking to spend upwards of a grand on a PC ultrabook, this is one that feels like a lot of care and obsession went into it.
And even though it's thin, HP's given the Spectre X360 a whopping three full-sized USB ports along its sides. Add in two video-out ports (one Mini DisplayPort and one HDMI), and an SD card slot and you've got enough ports to do just about whatever.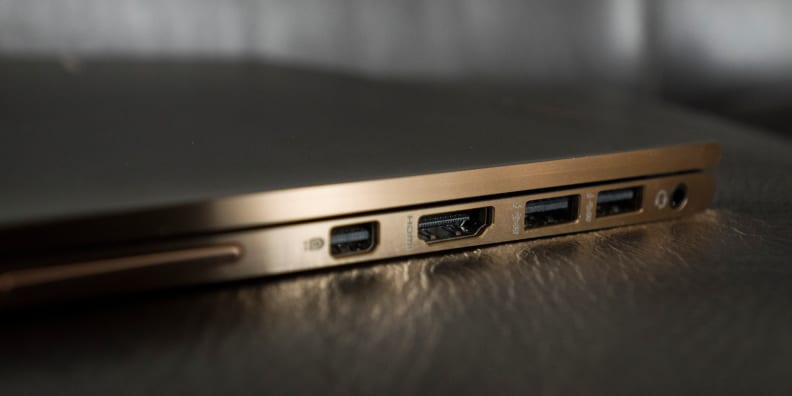 Transform and roll out
As the model's name implies, you can rotate its display 360 degrees to the back of the device, effectively making it into a tablet when you want. We think there are better dedicated tablets out there right now, but the flexibility given to a normal laptop like this is really handy sometimes. We love being able to fit this notebook onto a cramped airplane tray table for movie watching in a tent-like configuration, and it's cool to be able to kick back with the laptop in your lap using its touchscreen for input.
An almost endless array of customization
If you don't find the ash/copper color combination as fetching as we did, the standard silver coloration is also quite eyecatching. Inside, you can equip the X360 with everything from an Intel Core i5 to its high-end Core i7. There's even a version with faster Iris Graphics that you can order direct from HP. Compared to the competing Lenovo Yoga 900, you can really spec out the X360 how you like it, for the job you do most. Whether you're an occasional gamer, edit some HD video, or even if you're just an ordinary user with simple needs, this model can cover your bases.
A good trackpad, until it isn't
We were impressed with the X360's trackpad most of the time. It's a wider-than-normal unit that is stylish, but we think that its form took priority over function. We found that the wide trackpad was just a little too easy to brush up against when typing. Most of the time my inputs went ignored, but with vigorous enough typing, I would sometimes click the pad down with my hands. We also had a couple problems invoking gestures, which was never an issue on the more recent Dell XPS ultrabooks.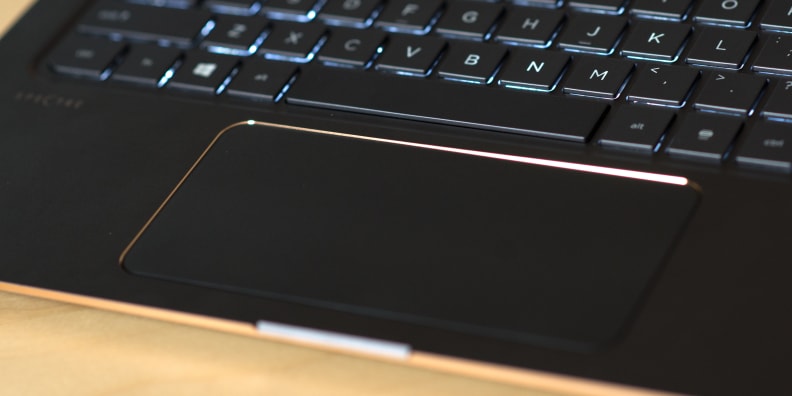 McAfee crashes the party
HP might have partnered with Microsoft to optimize the Spectre X360, but it's not the cleanest Windows installation we've ever come across. McAfee, for instance, comes pre-loaded and activated and ready to pop up way too often. It's easy to uninstall McAfee and activate the built-in Windows Defender, but if you don't want to deal with the hassle then you can pick from one of the Signature Edition X360s from the Microsoft Store. Otherwise HP's built-in utilities weren't all that invasive and were certainly better than what we saw on the Lenovo Yoga 900 recently.
Disappointing keyboard backlight
In reviewing the 15-inch Spectre X360, we liked the looks of the keys, but the silver color was hard to see when illuminated. The white light behind the light colored keys seemed to reduce the contrast between each letter and the key. We were hoping the dark-colored keyboard on this special X360 would improve the visibility of the keys, but there's another niggling problem that keeps this from really solving the problem: unevenly lit keys.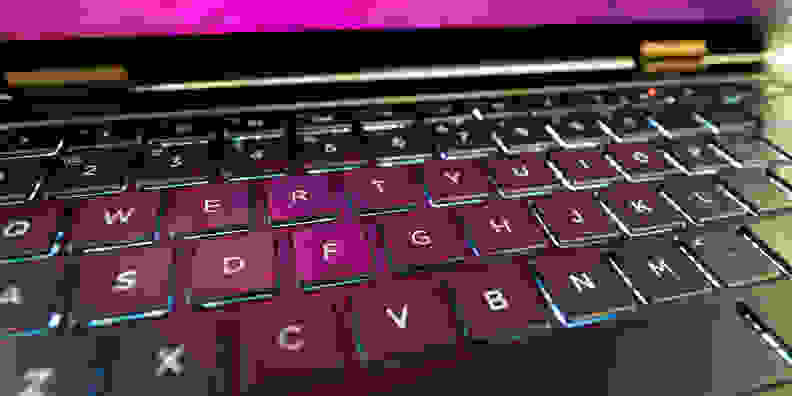 Your mileage may vary, but our tester X360 exhibited a backlight that made certain keys seem brighter than others. We were quite disappointed by this lack of consistency between all the keyboard keys, as it's something that most other computer makers have nailed at this point.
QHD screen impacts battery life
As we noted above, we think that even though there are some advantages to high-resolution screens, this trend in the computer industry is more a drawback than a benefit at the moment. A lower-resolution display will often net you better battery life, as we found with the HD, 15-inch version of the X360. Our QHD review unit, though pretty, it's not worth the $100 premium given the penalty. In our intensive battery test using PCMark 8's home benchmark, we were able to get just almost four hours of runtime from the 13-inch Spectre X360. The 15-inch version is a lot bigger, but its larger battery and lower-res screen got us more than an extra hour. On its own, this battery was better than we expected, but we still recommend going with the standard HD display for the best mobility experience.
Even though it isn't as slim or light as the competing Lenovo Yoga 900, we liked the HP Spectre X360 better. Its nice machined metal case, wide array of configuration options, and flexible hinge make it more attainable for bargain shoppers and more configurable for you power users.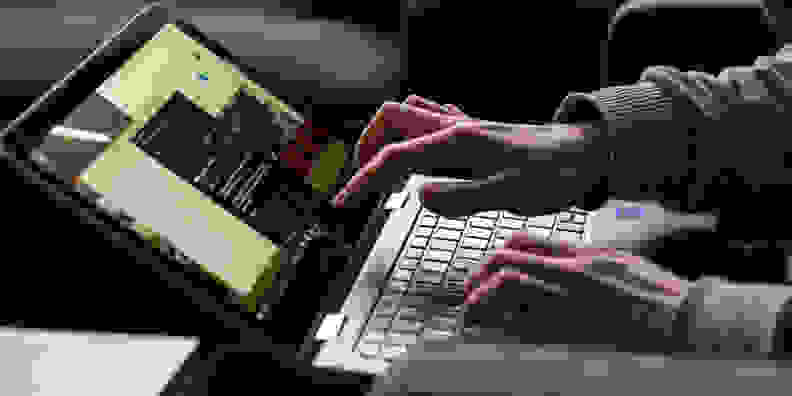 We found a lot to appreciate about the Spectre X360, from its sleek design, to its numerous configuration options, to its handy hinges.
The only point that disappointed us a little bit on this smaller Spectre was the shorter battery life. The bigger, slower Core i5 version we tested with the 15-inch HD screen is the version to buy if you want the best battery life. Thankfully, it retains everything we loved about the 13-inch version, so you don't miss out on anything.
But, for portability and if you want to use it frequently as a tablet, the 13-inch X360 offers up a more compact convertible laptop design. We found a lot to appreciate here, from its sleek design, to its numerous configuration options, to its handy hinges. Just don't forget to uninstall McAfee if you can't stand constant, annoying pop-ups.

Meet the tester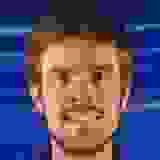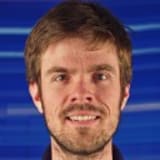 Brendan Nystedt
Contributor
@bnystedt
Brendan is originally from California. Prior to writing for Reviewed.com, he graduated from UC Santa Cruz and did IT support and wrote for a technology blog in the mythical Silicon Valley. Brendan enjoys history, Marx Brothers films, Vietnamese food, cars, and laughing loudly.
Checking our work.
Our team is here for one purpose: to help you buy the best stuff and love what you own. Our writers, editors, and lab technicians obsess over the products we cover to make sure you're confident and satisfied. Have a different opinion about something we recommend? Email us and we'll compare notes.
Shoot us an email