While this isn't the most compact laptop we've come across, its big frame comes with a few benefits like a bigger battery. We got excellent battery life from the X360 15-inch, and its excellent, beautiful, transforming design really makes other ultrabooks look downright dowdy in comparison.
But it falls flat on a few important points. Though its trackpad is spacious, it's too wide and brushed up against easily, picking up on errant clicks while typing. The keyboard, while pleasing to use, has a white backlight that makes the letters harder to see in some cases. But if you want a big screen and a big battery in a 2-in-1 convertible, it's hard to do better than this premium HP.
Configuration Options
HP isn't holding back when it comes to the 15-inch Spectre X360. If you're ordering from HP directly, you can build a Spectre that fits what you need. The version we tested happened to be an entry-level version, but we liked it a lot:
•Intel 6th Generation Core i5-6200U Processor
•8 GB RAM
•256 GB SSD
•15.6-inch IPS HD touchscreen (1920x1080)
•Intel HD Graphics 520
•WiFi 802.11ac/Bluetooth 4.0
For the $1,149 asking price, we think it's a pretty solid deal if you need the extra storage space. If you need faster performance, HP offers a build-to-order option with a Core i7-6560u processor that includes the more powerful Intel Iris graphics and 16 GB RAM—something you can't get on the smaller 13-inch X360. The i7 option costs $280 more, but you'll see better gaming and graphical performance if you're big into photo editing or cutting HD movies together.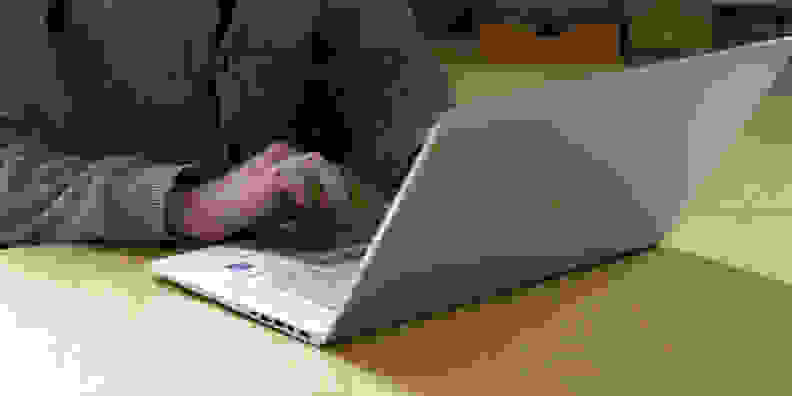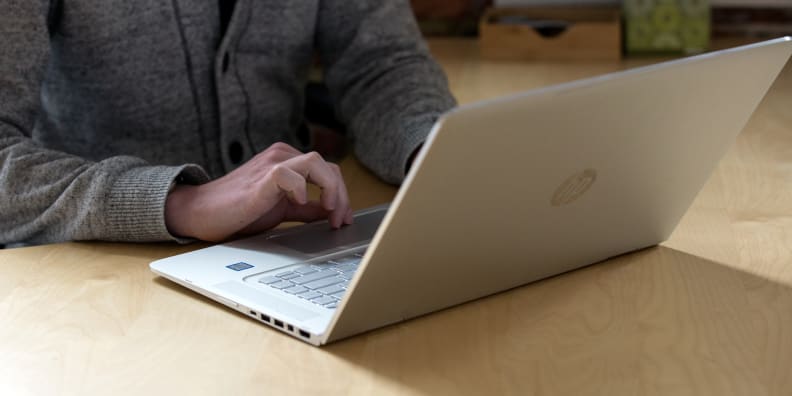 If you're trying to keep costs down you could opt for a smaller SSD and upgrade later, since HP uses a standard m.2 SATA connection. If you think you'll want 16GB of RAM you'll need to get that upfront, though, since it's not user-upgradeable. One option we'd recommend skipping out on is the optional 4K/UHD screen, which ups the resolution to 3840x2160 but eats into the battery life. It might be worth it if you edit photos or 4K video, but only if you plan on doing so near a power outlet.
What We Liked
An awesome design
We've seen notebooks come and go that try to offer up sleek styling and impressive engineering, but it's rare for even some high-end laptops to live up to their marketing. It's amazing, then, that the Spectre X360's design is a slam dunk for HP's design team.
This isn't yet another me-too MacBook Air-alike ultrabook design. From its polished chrome edges, to the wide glass trackpad, to the way the back of the lid and bottom meet in a double-bubble along the edge, you can tell that a lot of care went into the X360's unique design. Small touches like the deep, laser-etched logos next to each port and the fine dots that flank the keyboard all make a great impression.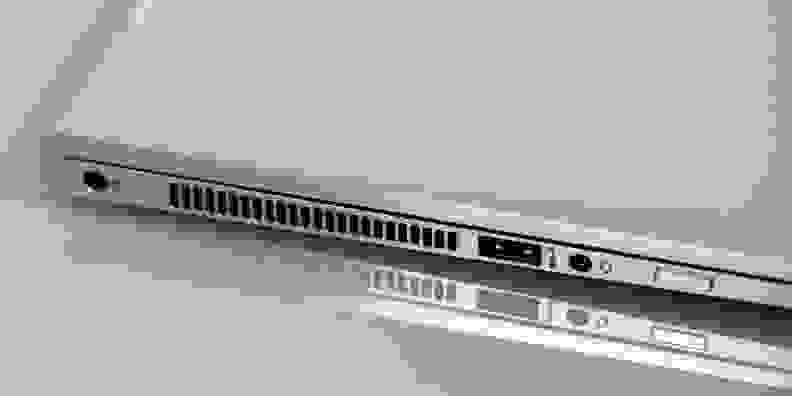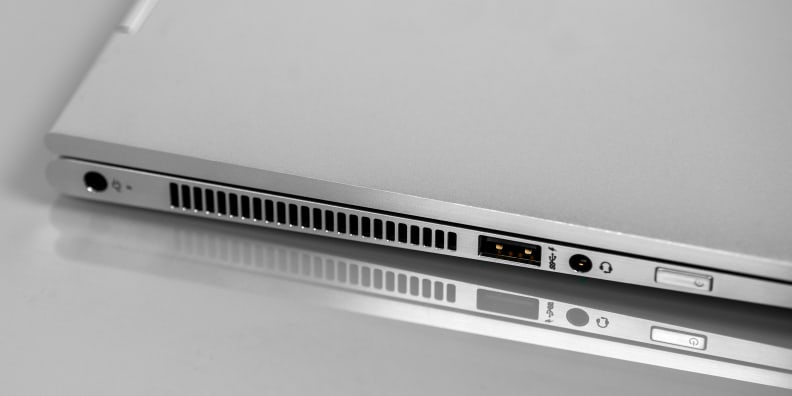 Even though we've seen some thin-and-light computers ditch ports in order to get even thinner, HP has stood its ground with the 15-inch Spectre X360, upping the number of ports. You get 3 full-sized USB 3.0 ports, a USB-C 3.0 port, and an HDMI and Mini DisplayPort for easy dual-display docking. Did we mention the full-sized SD card slot as well?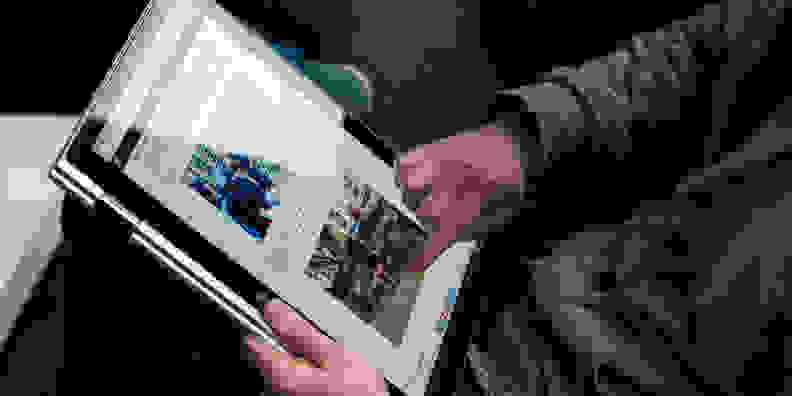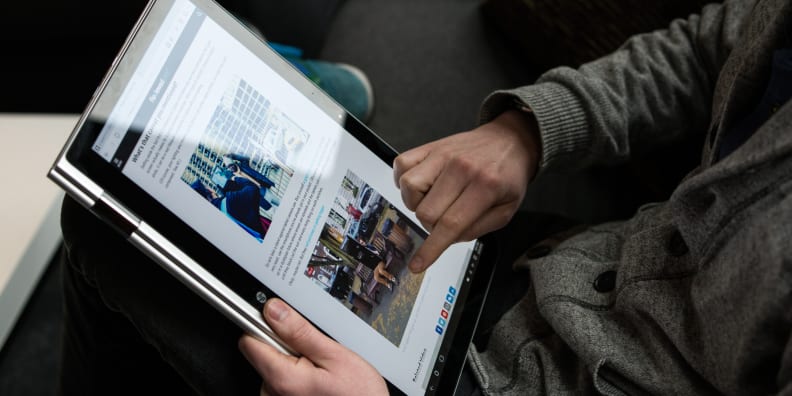 It transforms!
On top of giving you a full-featured ultrabook, the Spectre X360's hinges rotate…get this…360 degrees around to the back. You never would have guessed, right? The hinges let you flip the screen back into tablet mode for media consumption or sharing with others. It's clear that HP expects you to use it this way often, since it put the power button on the lefthand edge and a volume rocker on the righthand one.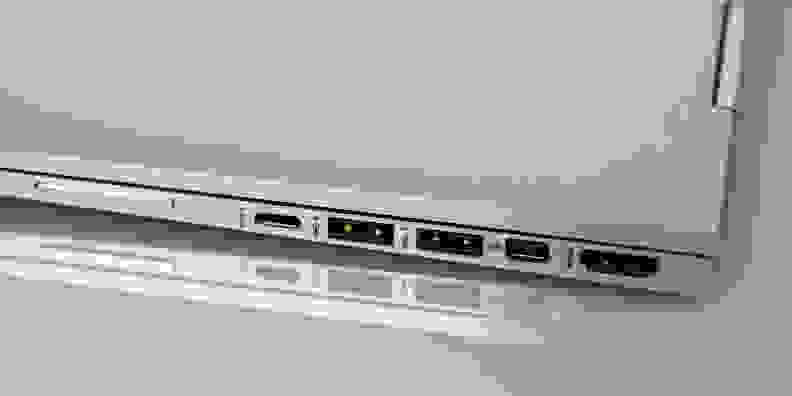 But, it's also big and heavy…almost four times the weight of the 9.7-inch iPad Air 2. Though we don't think it's a substitute for a normal tablet, the fact is that Windows 10 paired up with the flexibility of the HP Spectre X360 15-inch makes for a compelling device you can use however you like. Just don't plan on using it as an e-reader. If you've ever hit yourself in the face dozing off reading a Kindle, just imagine how much it'd hurt to get suckerpunched by four pounds of solid ultrabook.
Our review unit of the 15-inch Spectre X360 gave us stellar battery life.
A long-lasting battery
Our review unit of the 15-inch Spectre X360 gave us stellar battery life. In our intensive PCMark Home battery test, we were able to eke just shy of 5 hours of continuous work out of it. We'd bet it has something to do with this base model's less hungry i5 chip and frugal HD screen, but we came away super impressed with this HP's battery. We'd recommend this model in a heartbeat to those who really need to wring out as much runtime as possible from their ultrabook.
What We Didn't Like
Hinges that are a tad too loose
We suppose this was an engineering decision but in any case, we think the Spectre X360's hinges are a bit too loose to support the 15-inch version's bigger display. With just a bit of wiggling, you can make the screen lay down flat in your lap. Moreover, if you're using touch while in laptop mode, the screen bounces around an awful lot each time you tap the screen. It's a minor gripe, but worth noting when comparing the 13 and the 15-inch versions of this otherwise well-engineered computer.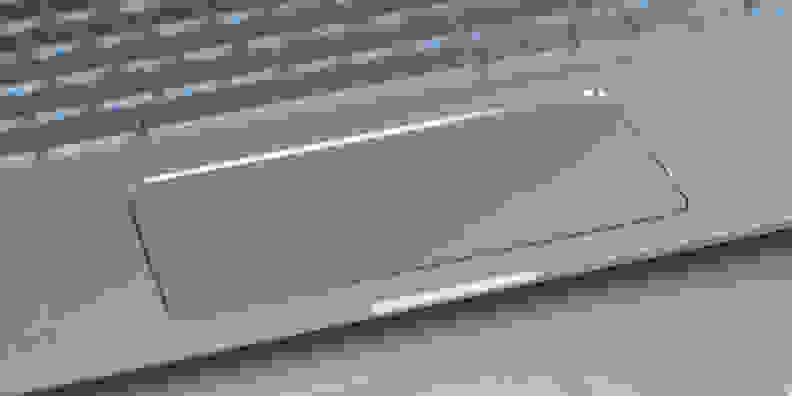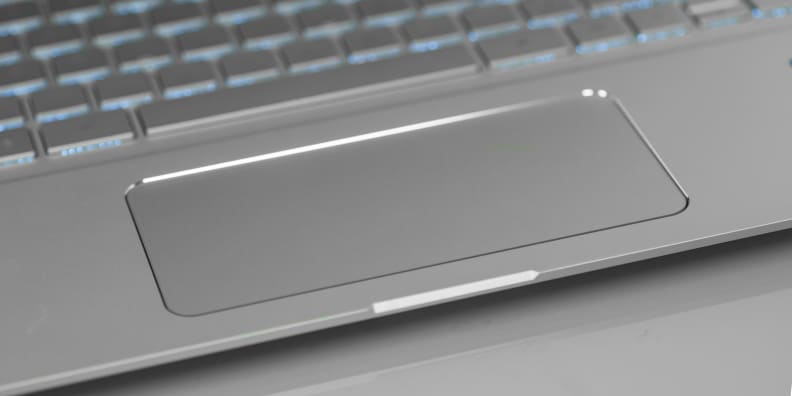 A trackpad this close to being great
It's a common refrain from us jaded young technology reviewers: "This PC's trackpad isn't as good as a MacBook!" Thanks to Dell and a few others, this is a trope we can almost put to rest. Almost. Even though HP worked closely with Microsoft to give the Spectre X360 a head start over competing models, its funky trackpad just isn't fully baked.
The X360's funky trackpad just isn't fully baked.
off, there's the size and shape of this hugenormous touchpad. The outer edges of the glass trackpad rests right underneath the insides of my hands. If I type just a little too vigorously…bam it gets clicked down by my palms. Oops.
Then there's some issue with the trackpad's sensitivity. Mousing around and scrolling work well enough, Windows 10's addictive three-fingered multitasking gesture was hard to invoke. Others, like Dell's most recent XPS notebooks, did this with aplomb. Once you've worked this into your muscle memory, it's so frustrating that it doesn't work the first time, every time, on the HP.
McAfee...good grief!
McAfee's here in all its annoyingness with pop-ups galore (although it's not as annoying as on some other laptops). Windows 10 comes with its own, free antivirus software now. Trust us: uninstall McAfee immediately, activate Windows Defender, and never look back.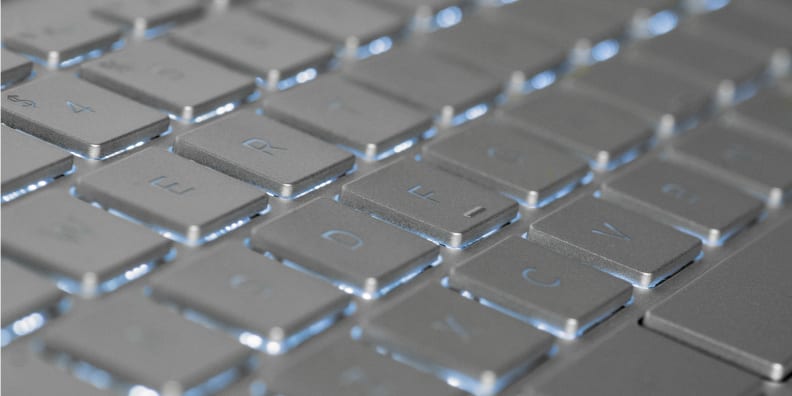 This keyboard's backlight is weird
For more than a grand, you expect ultrabook keyboards to come with a built-in backlight. The HP Spectre X360 15-inch ticks this box, but it offers just one level of brightness from its keyboard keys, which isn't ideal for all environments.
What's so odd about this keyboard is that its bright silver finish, when combined with the white backlight in a bright room, makes the keys harder to read. We turned it off almost first thing. Thankfully, it's easy to activate with a dedicated function key on the keyboard's top row.
Conclusion
All in all, we were left smitten by the HP Spectre X360 15-inch. Even though it comes with a couple minor drawbacks, it's a solidly-built ultrabook. 15-inch laptops might not appeal to everyone, it's well executed. It's a stark contrast to the Dell XPS 15 we reviewed recently, which focused on performance and offering up the best and latest technology.
The Spectre X360 is more all about portability, flexibility, and battery life. If you prefer a big screen to get work done on, but want something thin and long-lasting, the Spectre X360 15-inch is the way to go. It's not a perfect computer, but it's a unique option. In a sea of PCs trying hard to be something they're not, HP has created a one-of-a-kind computer that offers up plenty of power in a package that's ready for work or play.
Related Video
Meet the tester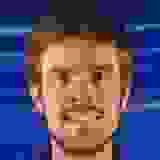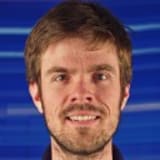 Brendan Nystedt
Contributor
@bnystedt
Brendan is originally from California. Prior to writing for Reviewed.com, he graduated from UC Santa Cruz and did IT support and wrote for a technology blog in the mythical Silicon Valley. Brendan enjoys history, Marx Brothers films, Vietnamese food, cars, and laughing loudly.
Checking our work.
Our team is here for one purpose: to help you buy the best stuff and love what you own. Our writers, editors, and lab technicians obsess over the products we cover to make sure you're confident and satisfied. Have a different opinion about something we recommend? Email us and we'll compare notes.
Shoot us an email