The X270 has a unique feature: dual batteries. One battery is internal and lives under the keybord, while the other is a traditional removable battery that clicks into the bottom of the laptop. That gives the X270 some of the best battery life we've ever seen, and you can swap in a fresh battery without turning off the computer.
Beyond that, the X270 is a classic ThinkPad: traditionally conservative exterior, red trackpoint nub, and exceptional build quality. This thing can definitely take a few hits. Despite the unassuming design, it's actually a powerful machine that can handle multiple tasks at once. It's not the sleekest ThinkPad we've tested, but it's an excellent laptop for people who spend a lot of time traveling.
After spending a couple of weeks with the X270, I have a few gripes. While the X270 comes in a very wide range of configurations, the entry-level models don't give you enough for your money and the high-end models can cost well over $2,000. At that point, you're competing with top-tier laptops like the MacBook Pro and the Dell XPS 13. But for frequent travelers that want an exceptional 15+ hours of battery life, the X270 is the best in the business.
About the Lenovo ThinkPad X270
The X270 series comes in a wide variety of configurations, and only some of them are worth the money. The entry-level model starts at $881.10 and comes with an Intel Core i5-7200U, 4GB RAM, 500GB Hard Disk Drive, and a 12.5-inch (1366 x 768) display. That's not great: you can get the Dell Inspiron 13 7000 2-in-1 with 8GB RAM, 256GB SSD, and a 13.3-inch 1080p touchscreen for only $760.
If you're looking for a better processor or additional RAM, it's easy to customize your machine on the Lenovo website. But not all those upgrades are worth the money. Our test unit was customized as high as it will go, and would cost $2,028.60. Here are the specs for the version we reviewed:
Intel Core i7-7600U
16 GB RAM
476GB SSD
12.5-inch HD (1920 x 1080) matte display, non-touch
USB-type C (supports USB 3.1 Gen 1 speeds)
Full-sized USB 3.0 (x2)
HDMI
Ethernet
Hot-swap battery system
The one we tested is a powerful machine and has phenomenal battery life, which is a rare combination. But I would opt for this configuration: Intel Core i5-7500U, 8GB RAM, 256GB SSD, 1080p display, and 72 watt-hour rear battery for $1,416.60.
All the models come with a 3-cell 23Wh internal battery. By default, the rear battery is also a 3-cell 23Wh unit. It only costs $5 to upgrade the rear battery to a 6-cell 42Wh unit, and $25 to get a bulkier 6-cell 72Wh rear battery. Either way, the battery upgrade is totally worth it, no matter what customization you decide to go with.
What We Like
The battery life is phenomenal
Most laptops have a single battery. They're usually located at the rear of the device and they may or may not be easily removable. Either way, even if you have a removable battery, swapping out for a freshly charged backup means shutting the whole system down. The X270 is unique because it comes with two batteries and you can "hot-swap" by removing the rear battery without turning the computer off.
The internal 3-cell battery, located at the front under the keyboard, keeps the computer running while you're swapping out the removable battery at the back. If your battery life is getting low, if you have a charged up battery in your bag, you can slide it into the rear of the machine like a jigsaw piece.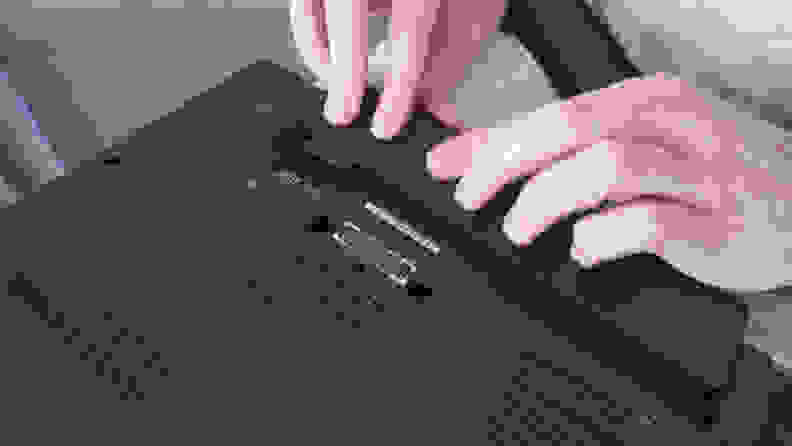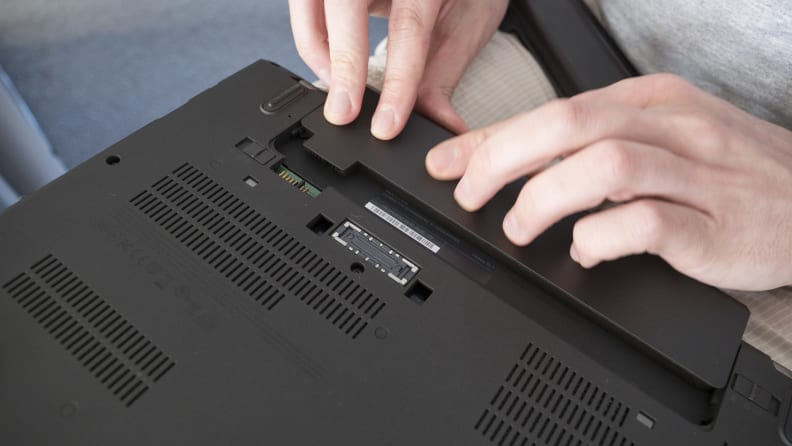 Our review unit came with the internal 3-cell 23Wh battery, as well as two removable rear options: the 6-cell 42Wh battery and the thicker 6-cell 72Wh battery.
In our intensive battery test (simulating a heavy workload), the internal 3-cell battery along with the 6-cell 72Wh rear battery held up for 6 hours. That's well above average, as most laptops tend to fizzle out within the four to five hour mark.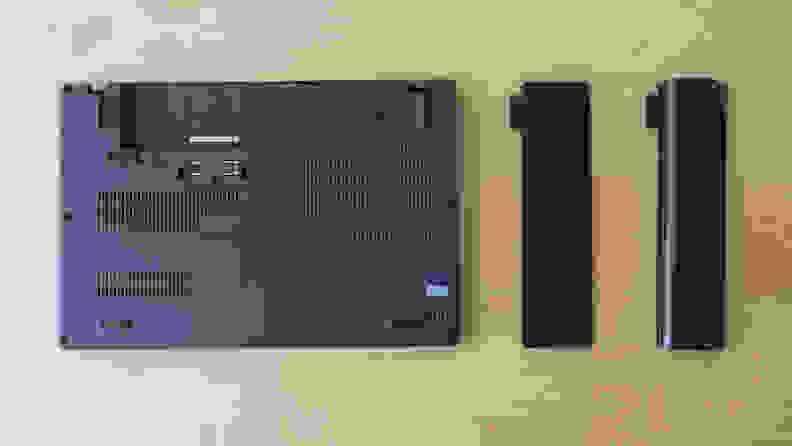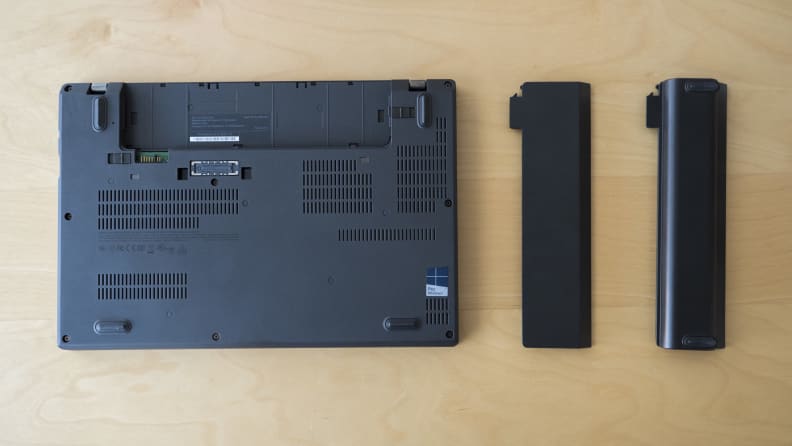 We also run a more lightweight battery test that involves automatically browsing through 50 top websites on a loop. In that test the internal battery and the 6-cell 42Wh battery held up for about six hours. With those batteries dead, we then swapped in the 72Wh backup and the system went for another nine hours. That's 15 hours of web browsing!
You can ditch those dongles
When it comes to business laptops, ports are important. Whether you're plugging into an external monitor or a wired network, you're going to need all the ports you can get. For an ultraportable laptop, the X270 has a surprising variety of ports.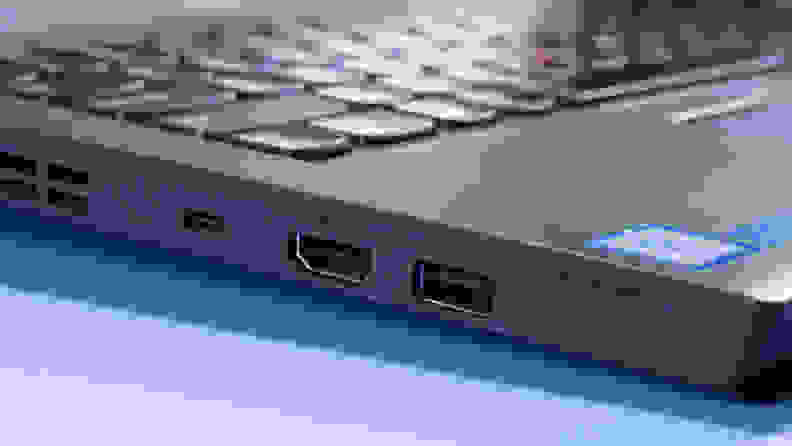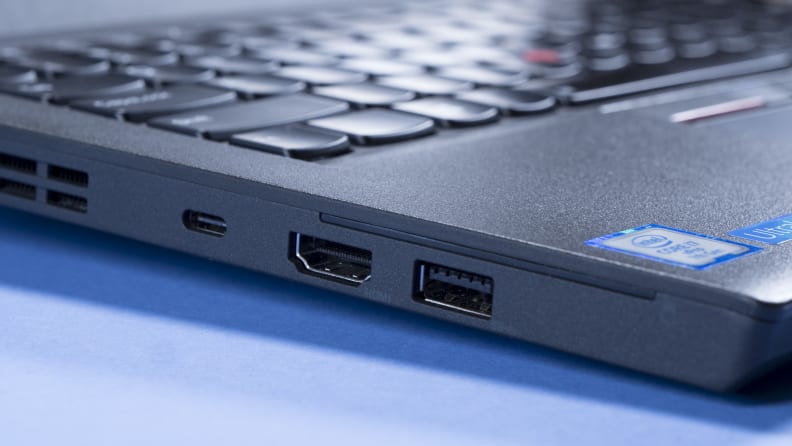 The left side features an HDMI, a USB 3 port, a power adapter, and a USB Type-C port. The opposite side has a headphone jack, an SD card slot, a full-sized Ethernet port, a SIM card reader (if you get the optional LTE modem), and another USB 3 port. This laptop has almost every port you could ever want.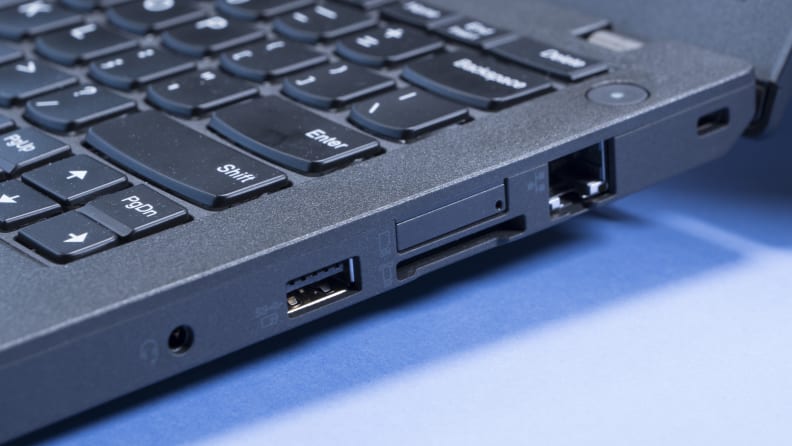 The build quality is exceptional
The X270 lacks the pizzazz of premium laptops like the HP Spectre X360 or Dell XPS 13 Ultrabook, but that doesn't mean it's not a well-constructed machine. The components are housed in a matte black chassis that glitters in the light. The laptop is made of glass fiber-reinforced plastic, so it's durable enough to take the bumps and bruises of life. The machine even fell off my lap at one point, but lived to tell the tale. At 2.9 lbs, the laptop is also light enough to carry with you without feeling overly bulky.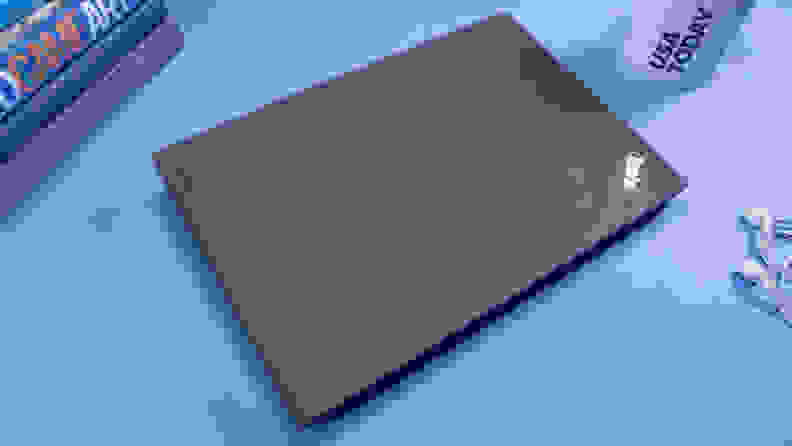 What We Didn't Like
The fingerprint reader is unncessary for most people
This is more of a personal nitpick than anything. There are two reasons why you'd want a fingerprint reader: it might be easier to sign into your laptop or you need an extra layer of biometric security. In my experience, the fingerprint reader isn't any faster than manually entering a password. It's not something that's going to save you time.
But if you need one for your job or if you like the idea of having a fingerprint multi-factor authentification (for a service like LastPass), then it might be worth it. The fingerprint reader is $20 extra if you plan on customizing your machine, so just keep that in mind.
It's expensive
Our review unit is more expensive than the entry-level model. Like I said, it's souped up. But if you plan on outfitting the X270 with all the best components, you're definitely going to spend over $2,000. For that money, there are loads of fast, capable laptops that feature nicer designs. The entry-level price isn't bad, but for the money it's underpowered. As we pointed out above, you can easily find a Dell Inspiron 13 7000 that's going to be more powerful for less money. The reality is that there's a good middle ground here, but we don't recommend getting the entry-level model or the top-tier options.
Should I Buy It?
Yes, but beware of which model you're getting
If you're looking for a portable powerhouse that will last you well into the night, then you can't get much better than this. This ThinkPad is one of the most travel-friendly machines out there. The hot-swap battery system, unique to the ThinkPad line, will sustain the machine for as long as you can keep the back-up batteries charged. It's also lightweight enough to slip in a bag, durable enough to survive a few bumps and bruises, and can be outfitted with an LTE modem for on the go Internet.
The top-end models are priced fairly, but the design doesn't make it feel like a premium machine. If you're going to go for a high-end laptop, I'd opt for a MacBook Pro, the Dell XPS 13, or even the Lenovo X1 Carbon. They're similarly powerful and have good battery life, even if they can't match the X270 with its unique hot-swapping battery system.
Speaking of the hot-swapping battery system, the default option on all Lenovo X270—even the $1,600+ models—is a 3-cell 23.2Wh rear battery, but you can upgrade to a 42Wh rear battery for $5 or a 72Wh rear battery for $25 and you should absolutely do that, otherwise you'll likely get mediocre battery life.
The sweet spot really lies somewhere in the middle. The $1,300 to $1,500 range is when you're getting the both of best worlds. The $1,300 to $1,500 range is where you'll find the best of both worlds, including a fast processor, plenty of storage, and unparalleled battery life. The X270 can't do anything about the guy in front of you reclining into your space the whole flight or the unruly child that's kicking the back of your seat, but at least you never have to worry about running out of juice.
Related Video
Meet the tester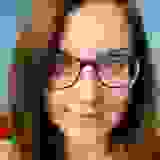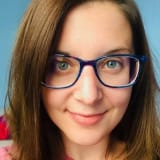 Ashley Barry-Biancuzzo
Editor
@awitchdidit
Ashley Barry-Biancuzzo is a valued contributor to the Reviewed.com family of sites.
Checking our work.
Our team is here for one purpose: to help you buy the best stuff and love what you own. Our writers, editors, and lab technicians obsess over the products we cover to make sure you're confident and satisfied. Have a different opinion about something we recommend? Email us and we'll compare notes.
Shoot us an email