If you want the most over-powered and competitive gaming laptop on the market, it's natural to look to the very expensive Blade Pro. The Apple MacBook Pro might have the better screen, the Asus ROG G750JZ might have all the streaming goodies, and the Lenovo Y70 might have the best price. So you must be getting something pretty special for a huge pile of cash, right?
Like every reservation we have about every $2,000+ laptop, the big question here is whether or not it's really worth the price. In this case, the answer to that question depends entirely on who's buying.
Design
If nightmares were made of metal and plastic
To say that this laptop is unique would be a disservice to its designers. Though it's not for everyone, the Razer Blade Pro has some seriously awesome perks to its build. A heavyweight prizefighter weighing just over 6.5 pounds, this computer is more Mr. Dream than Little Mac—but that's not very surprising given that this is intended to be more of a semi-portable desktop replacement.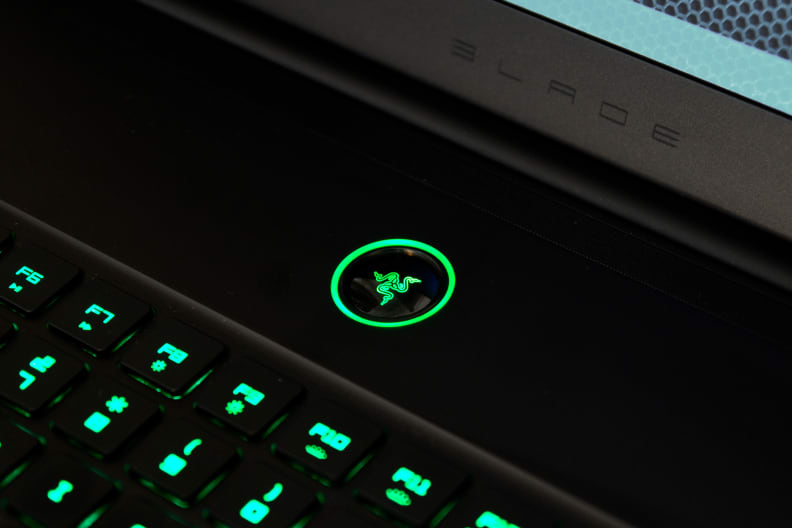 What you get with all that weight is a serious contender, however. The Blade Pro uses a top-of-the-line Haswell Intel Core i7-4700HQ quad core processor, paired with 16 gigabytes of RAM. The tag-team duo of an Intel HD4600 on-board GPU with an NVIDIA GeForce GTX 860M graphics card is more than a match for most top-end games, and the fact that the computer only has to drive a 17-inch 1920 x 1080 screen means high framerates without breaking a sweat. The whole package is currently unmatched in processing power on either side (CPU/GPU) of the equation.
Flanking the left side are three USB 3.0 ports, a full HDMI port that can mirror or expand your desktop, a headphone jack, and an ethernet port for your LAN party. However, if wireless is more your speed—you can always lean on the 802.11ac card nestled inside the chassis. The Blade can also be paired with just about any bluetooth accessory you can find on the market. That means a high DPI mouse, gaming headset, auxiliary game pad—you name it, it should work.
The tag-team duo of an Intel HD4600 on-board GPU with an NVIDIA GeForce GTX 860M graphics card is more than a match for most top-end games.
If you're worried about heat with all these power-sucking pieces of hardware, don't be. Though high-intensity processes will make any laptop toasty, the Blade Pro has a rather clever angling to the internal components that make the heat rise to the massive vents in the back of the body. Consequently, damaging waste heat doesn't have a place to collect inside the computer; it just flies right out without incident. Even when playing Metro: 2033 at max settings for the better part of an hour, we only recorded a temp of 97.6˚F on the keyboard. Not too shabby!
If there's a weak point of the Blade Pro's design, it's the coating on the touchpad. The glossy plastic capacitive touchpad just isn't all that accurate. It's in a bizarre and unintuitive place, it covers with gunk extremely quickly, and your cursor often jumps at strange moments—definitely not something you want in-game. However, there is a massive upside to said touchpad—if you're willing to use it as something else entirely.
Interface
Razer's carrying a SwitchBlade
Razer throws one heckuva curveball when it comes to the Blade Pro's touchpad. Not content to just slap in a plastic pad below the keyboard, Razer placed a touchpad with an LCD screen underneath a clear plastic coating right where the number pad on a normal keyboard should be. However, the dead-looking keys atop that segment of keyboard should clue you into the fact that this is no ordinary touchpad.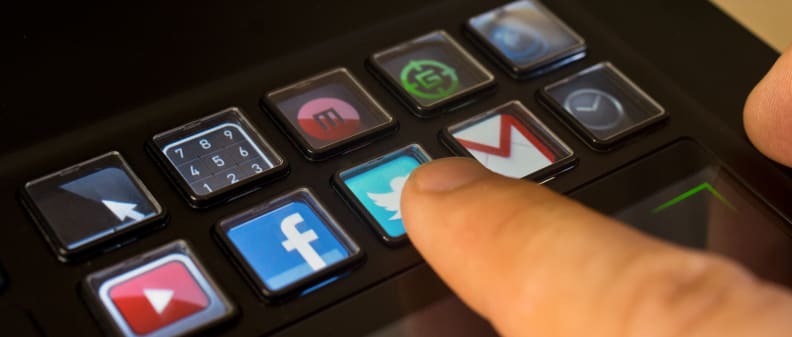 Register and install Razer's SwitchBlade UI and you'll unlock a killer feature—programmable display keys that use the touchpad display as a variable-function interface. If you're not immediately drooling, let me paint you a word picture. Because these keys are fully-fledged displays that can show any image you want, they can be adapted on the fly and replace dedicated macro keys with context-aware macro keys. Put the time in to assign per-program configurations with the SwitchBlade UI and you'll have an unfair advantage over your clan buddies with your setup. It's also perfect for lefties—being able to use the touchpad with macro keys with the right hand and a mouse with the left is a hidden godsend for gamers looking for more appropriate controls.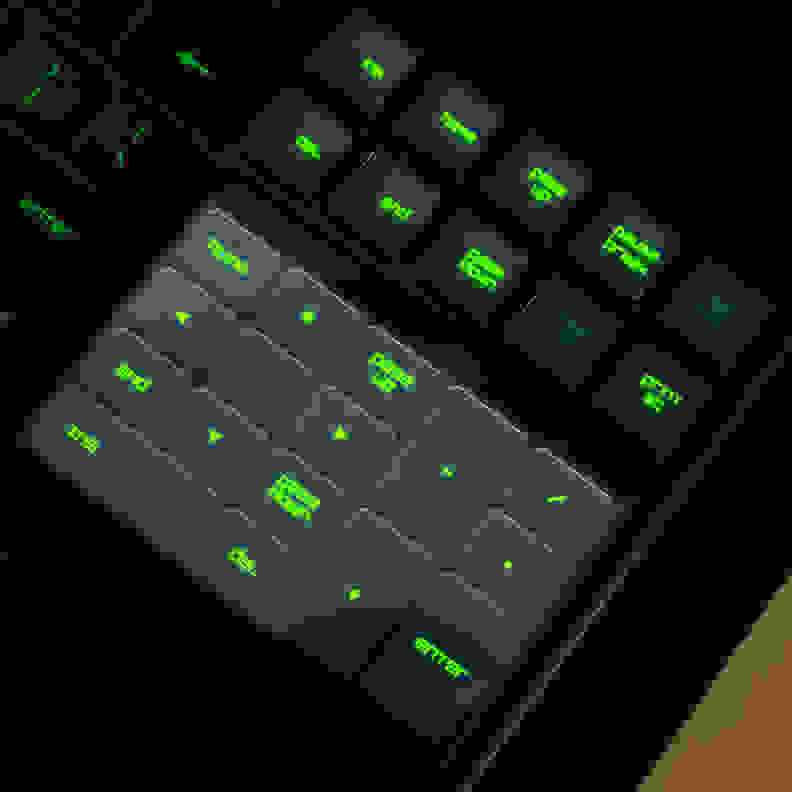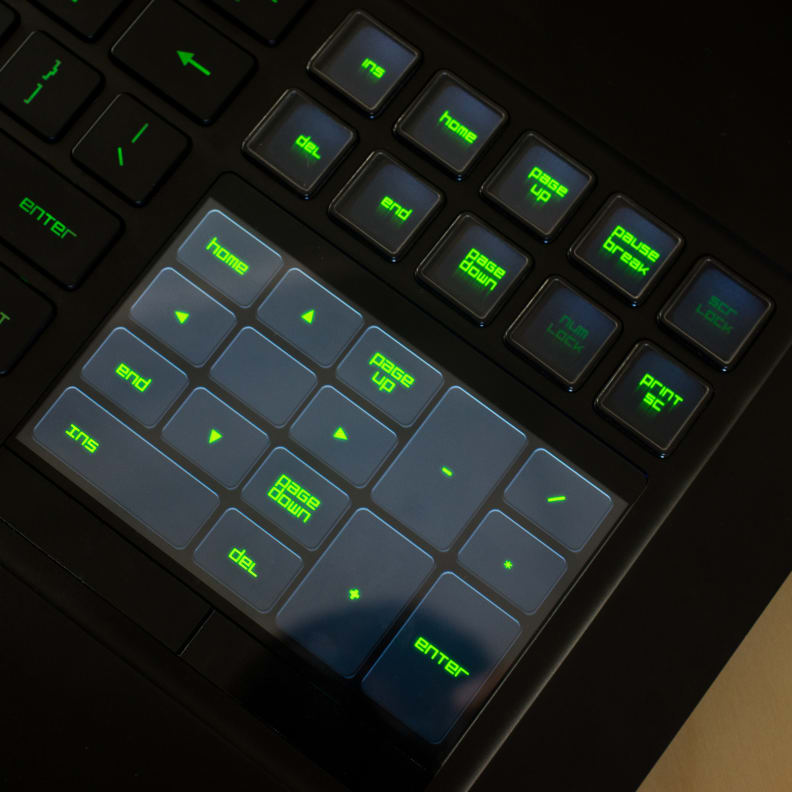 While the promise of a full keyboard of display keys still hasn't been realized, this is an interesting intermediary step. The stock configuration is cool as hell, even if you don't mess around with settings to make your Diablo III control scheme an unstoppable one. Working in tandem with the touchpad display, you can use an included screen record function, call out a virtual number pad, in-game settings, a timer, control pad, social media, and a ton more. There are even extra apps for other programs like Photoshop. This setup simultaneously gives you access to a huge amount of controls, while reducing the time and effort needed to reach them.
As for the rest of the computer, it handles like a dream with the right peripherals. The included software is as unobtrusive as it gets, and generally limited to helping you make the best use of the computer's features. We expect this kind of setup for a computer that can set you back up to $2,799 based on configuration. It's a premium computer without cruft—not something you find in the bargain bin at a brick and mortar store, loaded to the gills with crapware. That does mean that you'll either want to jump on the Windows Defender train, or pick up your own antivirus software.
It's a premium computer without cruft—not something you find in the bargain bin at a brick and mortar store loaded to the gills with crapware.
If you're going to be jumping from place to place with a Razer Blade Pro, you're going to need a bigger bag. Though it's a much slimmer laptop than you'd expect, a 17-inch screen means it's wide. At 16.8-inches wide, 10.8-inches tall, and just about an inch thick, a standard messenger bag just isn't going to cut it. Be sure to have the measurements on-hand before you pick up something to port it around. Otherwise, you're in for an awkward hike to your gaming meetup.
Gaming
This is my gaming laptop. There are many like it, but this one is mine.
Gaming laptops have long been avoided because they're definitely not the most efficient way to get the job done. They're monumentally expensive, they have heat problems, and if something breaks (or needs upgrading) you're often out of luck. Aside from the heat thing, all these reservations are absolutely the case with the Razer Blade Pro, and you need to weigh your priorities if you're looking to buy one. This is a computer for the gamer that bounces around a lot—and other than that it's an odd luxury. However, there's definitely people out there that this computer will satisfy.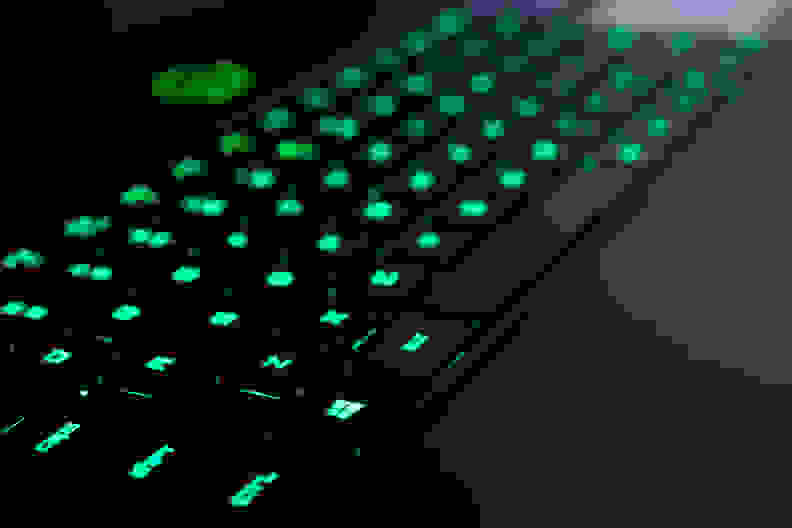 If there's one thing this laptop is good at, it's gaming. If there are two things it's good at, it's gaming, and giving you all the tools possible to excel at gaming. However, each user is different, and has different needs out of a setup. This is where the customization options become important—people joke about aimbots, noscopes, and other near-impossible feats of gaming, but it's possible to make it easier.
With the customizable keys and touchpad, the Blade Pro gives you the option to have these scripts at your fingertips if you do a little pre-planning. That's huge for the MMO or FPS gamer—it lets you bind a string of actions for a quick kill and not even think twice about how hard it was to pull off. No more perfectly-timed twitch rocket jumps, you just hit the key.
There's a certain nerdy appeal to mapping formations to the bottom row in Age of Empires II or StarCraft.
Real-time strategy players will probably take a little time to adjust to the customizable keys, or even spurn them entirely. Though it's cool to have all your common on-screen commands at your fingers, most get used to just kitting the hotkey on your keyboard anyways. Still, there's a certain nerdy appeal to mapping formations to the bottom row in Age of Empires II or StarCraft.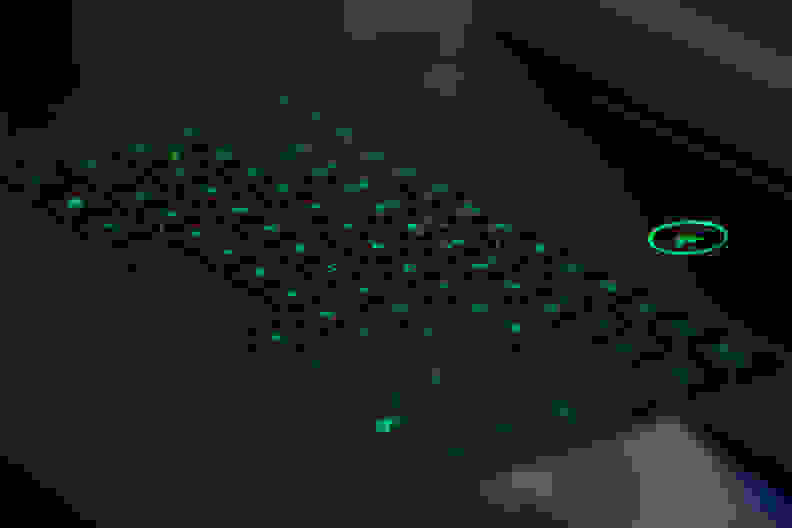 I will say that streaming services and screen recording will result in a bit of input lag. It's annoying, but again—not the computer's fault. It's just that some of these features aren't quite ready to be on every rig, and you're often better off with a PVR or secondary device if that's something you really care about. There's only so much a computer can do.
I will say that an investment in this kind of rig is only for those who need to bounce from place to place. To be honest, any gamer worth their salt could build a desktop rig that could not only perform better, but also save the cash needed for the latest games. If you have a desktop and the only reason you're looking to this computer is the LCD/OLED tandem, save your money and pick up a DeathStalker Ultimate Keyboard for $249 instead. Same exact functions, but on a dedicated keyboard that won't set you back thousands of bucks.
Performance
Complete overkill isn't always a bad thing
No computer—not even the MacBook Pro with Retina Display—can touch the Razer Blade Pro when it comes to gaming performance. Though some come close, this computer stands a cut above the rest of the pack. In our labs, the laptop proved to be all horsepower–battery be damned—in the pursuit of creating a gaming rig worthy of the name.
In our labs, the laptop proved to be all horsepower–battery be damned—in the pursuit of creating a gaming rig worthy of the name.
To get such high benchmark scores, there are a couple tradeoffs that aren't the end of the world. For starters, the screen is "only" 1920x1090. Though it's full HD, many laptops and tablets nowadays are offering higher and higher resolutions. To that end, I wouldn't recommend this rig for a graphic designer or video editor—but that's not why you're looking at this computer, right? For games, it'll be stellar.
Battery life, too, is a bit of a sore spot. Though it's quite a bit better than the MacBook Pro's, a session of this laptop's intended use can rip through your charge in no time flat. When we taxed it in the lab with a heavy load, it was only able to withstand 183 minutes of use before running out of gas. While that's quite a bit better than the MacBook, it's still not what anyone in their right mind would call "good."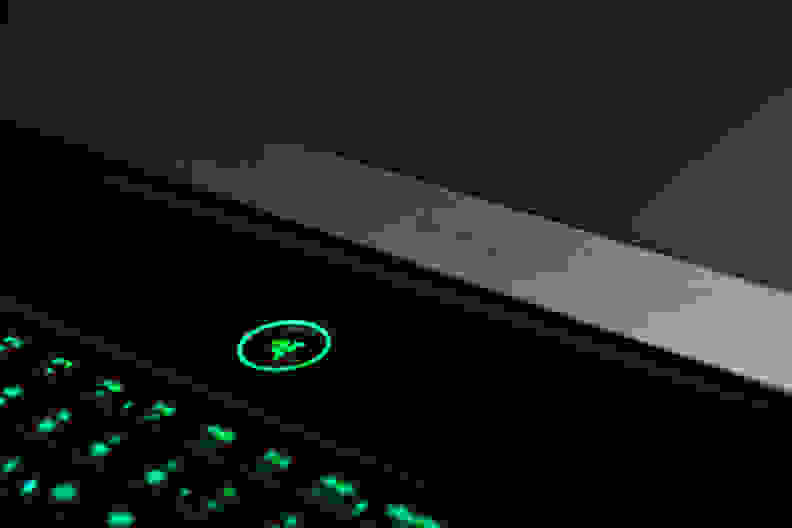 On the other hand, the Razer Blade Pro has one of the better screens on the market. Though it's not as high-res as others, it has something they don't: insane reflection mitigation. Ever lose track of a sprite or movement on your screen because the ambient light throws a cast over your screen? That won't happen on the Razer Blade Pro. Additionally, the stock settings are just about good enough in terms of color for most graphic designers, though that lot would probably elect to grab a higher-res monitor to use.
Peak brightness is also good enough to overpower ambient light in most well-lit rooms—reaching up to 333cd/m2 , while black levels are fair for a laptop at 0.25cd/m2 . This makes for a contrast ratio of 1332:1, which is important for a decent picture. I will point out that even crappier LCD monitors tend to beat out laptop screens here. But that can't take away near-perfect color performance, or one of the best gamma performances on a laptop tested to date.
Conclusion
A taste of the future
In all honesty, this computer does its damnedest to sell the world on its features—it's hands-down one of the best gaming laptops over built, but that's still such a green category that the superlative doesn't mean much. Still, there are gamers out there that want a laptop, and for them this is the best around. But it'll take more than a Haswell Processor to make for a gaming laptop that goes toe to toe with a desktop.
I will say that this computer is important in that it's a great demonstration for the future of the physical interface. Though light-use laptops are shifting towards tablet hybrids, physical interface fans will find easily customizable display keys so much more useful and versatile than a virtual interface. The combo of display keys and virtual pad is one to be reckoned with, and a fascinating way to give your computer that much more to get a leg up on the competition. The touchpad might not be the greatest, but it's one helluva multitasker.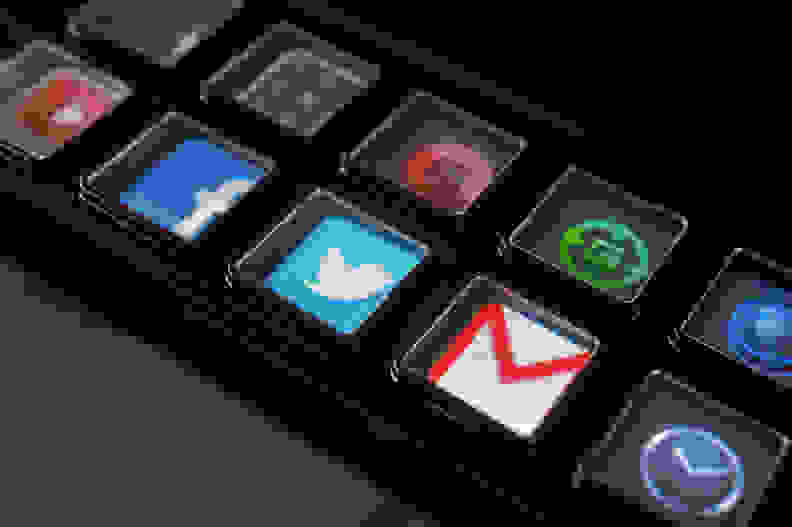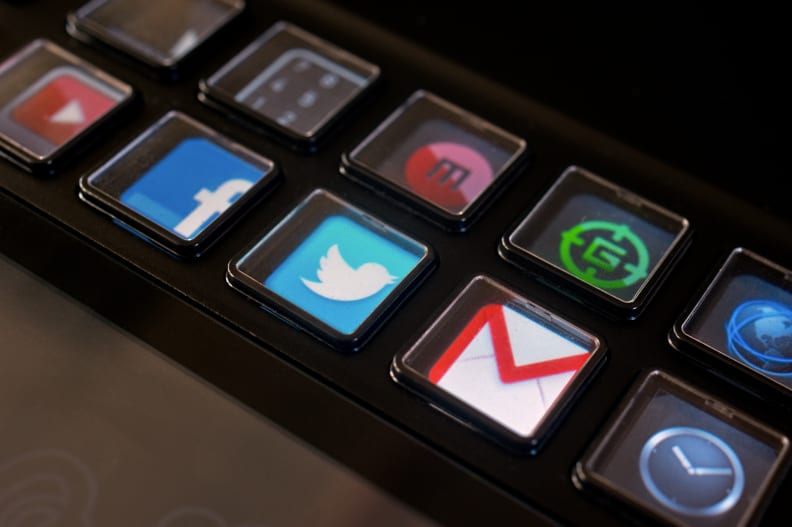 As far as laptops go, it's actually very similar in many ways to the Apple MacBook Pro both on paper and in practice. Though it's a little heftier and uses Windows, the Blade Pro is eerily similar to the Apple-branded powerhouse—right down to the price. Consequently, it can handle anything the MacBook Pro could with a bit of a performance bump. Graphic designers looking for a Windows laptop—and refuse to use BootCamp—should give this computer a look with the right external monitor.
Through that lens, it's not too difficult to see why this thing scores so well. Ultra-good performance at the cost of portability and price isn't too unprecedented, even if it's enough to make most buyers balk. If you're looking for amore affordable option, only the Lenovo Y70 and the MSI GS60 Ghost seem to come close to a better buy. You'd still be giving up the screen's performance and all the gamer-centric controls, but they seem to check all the boxes of "gaming laptop" for a lot less. Beyond that, there are major tradeoffs if you look farther afield.
Meet the tester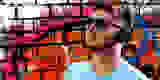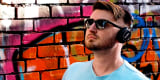 Chris Thomas
Staff Writer, Imaging
@cthomas8888
A seasoned writer and professional photographer, Chris reviews cameras, headphones, smartphones, laptops, and lenses. Educated in Political Science and Linguistics, Chris can often be found building a robot army, snowboarding, or getting ink.
Checking our work.
Our team is here for one purpose: to help you buy the best stuff and love what you own. Our writers, editors, and lab technicians obsess over the products we cover to make sure you're confident and satisfied. Have a different opinion about something we recommend? Email us and we'll compare notes.
Shoot us an email